Your accommodation in Tallinn has been cancelled! That was the message I received five days prior to my arrival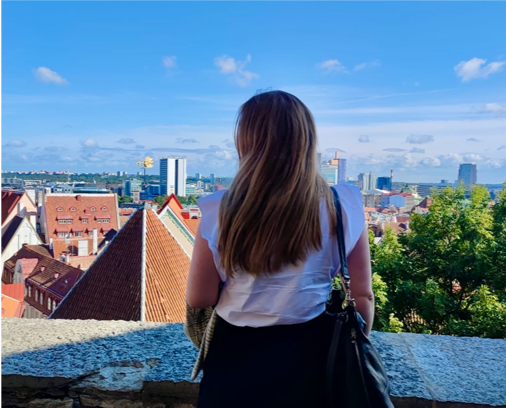 Finding a place to live in Tallinn was relatively uncomplicated at first: After being accepted by the Estonian Business School, I received an e-mail with practical information from the school's Exchange Coordinator.
A key message in the e-mail was to look for accommodation well in advance, and accompanying that message were recommendations for two general apartment search websites, as well as a third housing opportunity offering fully furnished and equipped studio apartments in a building full of foreigners. Needless to say, the third recommendation appealed to me most.
When looking at a map of Tallinn, the place was located seemingly far away from the Estonian Business School, but I quickly learned that the 4.5 kilometers between the two locations could be easily conquered by foot, bus (which is free for residents of Tallinn) or even the ever-popular green Bolt scooters which can be found on nearly every street corner of the city.
And who would not want to live in a building with other exchange students, foreigners, a rooftop terrace with a view, and free fitness classes twice a week?
Thus, I booked myself an 18-square-meter studio containing everything I would need for a semester in Estonia – all for the small sum of 349 euros per month. Every Copenhagen resident can imagine how great it would feel to put only 349 euros into the 'Rent' cell of their budget. It truly felt like a bargain… Until it was not a bargain any longer.
As it turned out a few days prior to my arrival, approximately one fourth of all the rooms in the building had accidentally been double booked, and my studio was, of course, one of them.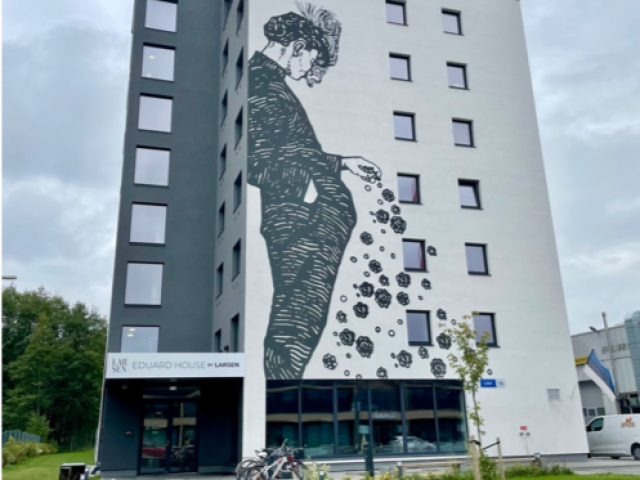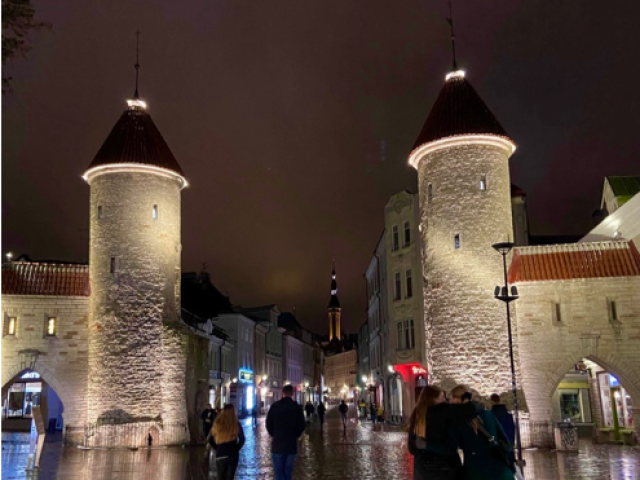 The management team was solution-oriented and worked hard on solving the puzzle to somehow accommodate everyone, but while some of my fellow exchange students were forced to go apartment hunting a few days before arriving, I was lucky enough to be re-booked (to my original room, but that's a story for another time). The "luck" part can however be discussed, as the re-booking involved a rent increase of 70 euros per month. With under a week left, I felt I had no choice, so I unwillingly accepted the new offer.
Despite this, I was not certain of anything before I managed to unlock my room with the electronic key I had received on my phone only hours before arriving in Tallinn – and even then, I was not certain of the situation. Walking into my studio, it dawned on me that it was missing the essentials that I had paid for to be there upon arrival; kitchen utensils, pillow, duvet, linen – even soap and toilet paper were nowhere to be found.
I was re-booked for the night and spent my first night in Tallinn on the 8th floor with a beautiful view, wondering if I should call the Danish embassy's interns to take them up on their offer of lending me the sofa bed in their living room.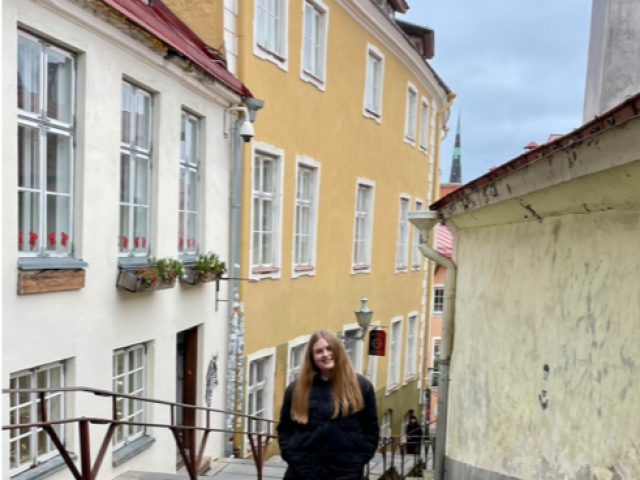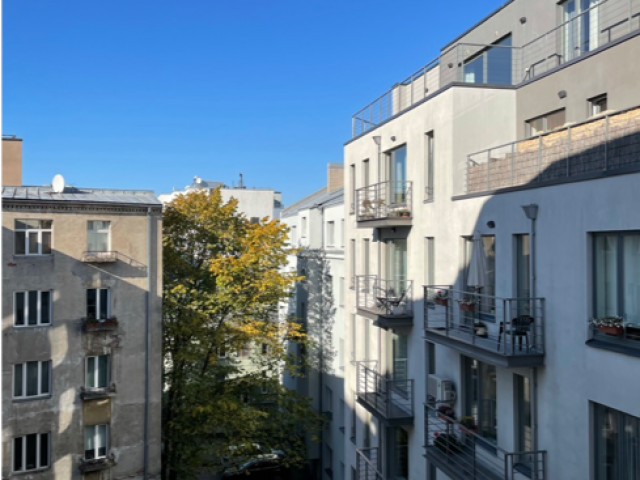 In hindsight, I wish I could have travelled to Tallinn to go apartment hunting in person before moving here, but covid restrictions didn't exactly provide me with the opportunity to do so. I am quite certain that I would then have ended up in an apartment closer to the University and the Old Town, likely at the same expense as my current studio, as apartment searching is not nearly as difficult in Tallinn as it is in Copenhagen.
However, I have come to terms with living here for the remainder of the semester. I am surrounded by great neighbors and other exchange students from school, and my social life here is beginning to blossom. The facilities are nice – and if anything goes wrong, I know my way to the Danish embassy's interns' sofa bed.