What to do when your living room is your gym, chill zone and study corner?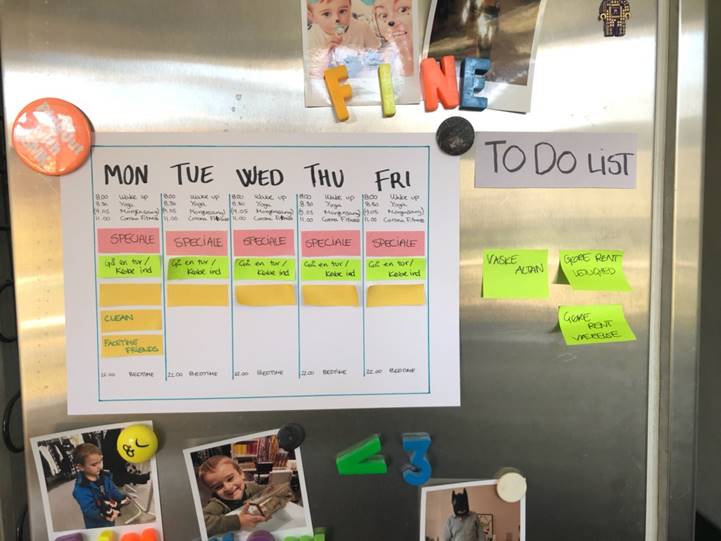 Two study coaches advise CBS students on how to structure their days and increase their success rates for getting things done. Take off your pajamas, eat healthily, turn off your phone, and remember to praise yourself are all useful pieces of advice.
For two weeks, students and staff at CBS have been getting used to the new reality of working and studying from home. For some students, it can seem like a dream come true to study without getting out of your pajamas, while others are having a hard time getting in the right study mode, and constantly feel the urge to check the latest news on the damage the coronavirus is causing.
Since the lockdown, Study Coach Mette Gøtterup-Tang and Student Guidance Counselor Thomas Gylling from CBS have been receiving calls and emails from students who are trying their best to make their everyday lives as normal as possible in these very abnormal times.
Because what do you do when CBS' libraries are no longer available, and you have to turn your living room into a study station instead of the usual refuge for chilling out after a long day of work?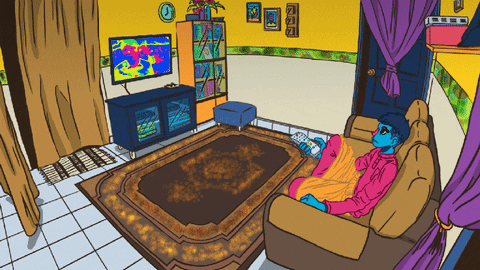 Mette Gøtterup-Tang's first tip is to make a timetable.
"Usually, students move around a lot. They go to classes at CBS, then the library, and maybe they spend the afternoon at work or at the gym. Now, when everything has to be done from home, it's a good idea to consider if you can structure your day like a normal day," she says and continues:
"Make time for fitness, make time for grocery shopping, make time for studying, make time for work and remember to make time for something you truly enjoy that makes you happy. In that way, it's easier to say to yourself that it's okay to stop studying because you planned to study for three hours that day."
And then she emphasizes the importance of breaks throughout the day. Breaks that would normally occur on your bike to or from different appointments but are now missing.
Sitting in front of your computer all day and then spending the evening on the couch watching Netflix can become a vicious circle

Thomas Gylling
"You are more efficient if you make time for relaxing too," she says.
Mette Gøtterup-Tang and Thomas Gylling, together with colleagues from Student Affairs, have just uploaded a list on MyCBS called '12 ways you can keep your study life on track during the lockdown'. And apart from advice on how to structure your day, it also recommends how to care for your physical and mental health in these disrupted times.
Put on 'normal' clothes and stow away your work
Thomas Gylling is managing his job as a student guidance counselor from his home in Sweden, and when I talk to him via Teams, he makes a point about not working in pajamas. Something that can otherwise be tempting.
"When you are just at home, there's a risk of sitting in your pajamas all day long, eating chips and rye bread with liver pate. But be sure to cook yourself some proper food and allow time for enjoying the process of cooking and eating it. Put on the same clothes you would wear at CBS. And save your T-shirt and sweatpants for when you have finished the day's work," says Thomas Gylling.
Structuring your day is crucial, Mette Gøtterup-Tang and Thomas Gylling agree. Therefore, it is important that the room where you will be working and studying is transformable.
"When you have finished studying, put away your computer, notes and books. Don't just leave them on the table so they can stare at you for the rest of the day. Otherwise it will be hard to break off from work. And do the same when you finish your daily gym session. Stash all your gym gear away," says Thomas Gylling.
Although the authorities have not forbidden us to meet outside at a distance, having a social life is tough now. Therefore, how you spend your evenings and time off is even more important, Thomas Gylling believes.
"Sitting in front of your computer all day and then spending the evening on the couch watching Netflix can become a vicious circle. So try not to use the computer too much when you study. Use your books, pen and paper. Or do something else in the evening that doesn't involve a screen so much," he says, and gives some examples.
"You can play chess and enjoy a cup of coffee or glass of red wine with your friends via Teams. Don't spend your time being too frustrated about the situation but spend some quality time together online and talk about other things," he says.
Skip the news update
The current situation seems to be developing by the hour every day, and the media is sure to report on it. Therefore, it can seem extremely tempting to press the refresh button on your preferred news site once every half an hour. But don't, say Mette Gøtterup-Tang and Thomas Gylling.
"Limit your news intake. Don't keep interrupting yourself because you don't want to miss out," she advises.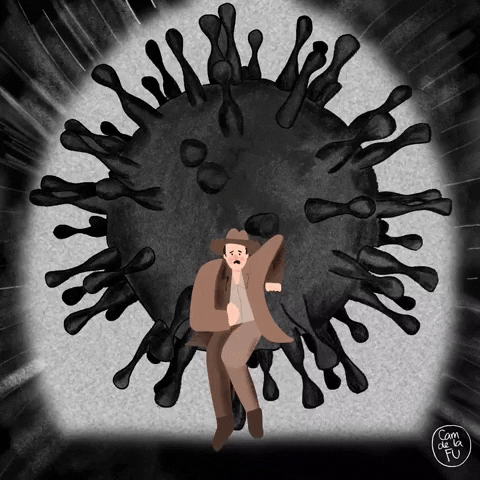 Thomas Gylling adds:
"You are not going to miss out on any really important news if you just check once every 24 hours. Otherwise you can get wound up about the virus if you bombard yourself with constant breaking news updates," he says.
Mette Gøtterup-Tang and Thomas Gylling are working from home, which means coaching or guidance sessions are still available – just online. And Mette Gøtterup-Tang knows the students have been busy making sure that they can still take their exams and classes throughout the semester.
When that is settled, you can take a break and tune in to how you are feeling about the situation.
"Some students may have been stressed out or anxious about something before all this, and the new situation with coronavirus surely isn't making that easier to tackle," she says, with a final reassuring message for CBS students:
"The important thing to remember is that help is available, and we are here."