Survival of the fittest: Coronavirus can be a gift and a curse for the startup environment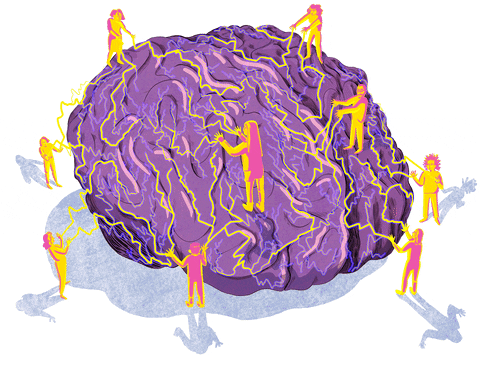 Copenhagen School of Entrepreneurship is guiding and supporting its startups during the coronavirus crisis. For most advanced startups, it's a game of survival, and lessons on crisis management are being learned as the days go by. But the coronavirus crisis is not bad for everyone, argue representatives from CSE.
The Danish business sector is holding its breath these days. Last week alone, 22,000 people were laid off. The service industry, in particular, is hard hit. And so is the travel industry. But what about the startups? How are they coping with the coronavirus crisis?
Copenhagen School of Entrepreneurship (CSE) guides and supports students with entrepreneurial ambitions, from the early ideas to advanced, full-scale businesses. And reactions to the crisis differ, depending on what level the startups have reached.
"Many of the startup teams are definitely feeling a sense of urgency mixed with uncertainty about how to handle business going forward," says Britta Ravn Bjerglund, Business Developer for startups at CSE, and continues:
"For most of the very early-stage startup ideas, the crisis opens their eyes to how society can impact on their ideas and teach them quite early on about crisis management. In the game of building startups, managing uncertainty and dealing with failure are important parts of the learning process."
But for startups that are already up and running, the crisis is affecting them differently, explains Jakob Heiberg, Head of Acceleration at CSE.
"In the Go Grow Accelerator program, we have the most advanced startups who all have businesses that are already operating. That means that since last week, it has become a survival game for most of them," he says.
Plans for survival in uncertain times
Because of the coronavirus, CSE has closed down all of its physical workspaces at Porcelænshaven, and some activities – including business development, mentoring and acceleration programs – have been moved online.
To CSE, it has been especially important to communicate to the startups what they can do to withstand the current crisis.
For example, CSE recommends that its startups should take a step back and make contingency plans, which CSE defines as 'Budget-based plans for survival in uncertain times'. For example, the startups ought to look into different aspects, including getting paid by outstanding debtors, prioritizing creditors and talking to them about agreements to postpone payments, and getting ready for hard times – bankruptcy or hibernation. (See fact box)
"Our startup companies are so young that they have never tried anything like this before, so we have made sure to come out loud and clear in order for them to act now and move quickly to secure the survival of their startups," says Jakob Heiberg and continues:
"As the experienced startup eco-system people, we know that in times of extragenic shocks to the economy, the most dangerous factor for startups is liquidity and the risk of running out of funds to keep the startup alive."
As CSE is an environment of learning, CSE has made it clear to the startups that it cannot act as specific advisors for their companies, nor do CSE have the expertise within all the markets that the startups work in.
"Our main focus is to create a helpful learning environment and make sure that they get the most out of our strong community setup in times like this," says Jakob Heiberg.
Help is on its way
Last week, the Danish government, in agreement with the parliament, launched several financial packages to help the Danish business sector – including entrepreneurs and small businesses. But will they be enough to save the businesses from bankruptcy or hibernation?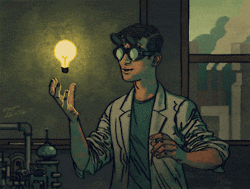 "The latest package looks like it will help most or all of our affected companies in the Accelerator, but we have not had time to get to the bottom of the details yet. The unknown factor is how difficult the implementation will be," says Jakob Heiberg, adding:
"We are very pleased that startups were included in the package, however the fact that they and other small companies were only included later than other companies has meant an unnecessarily costly legal bill for many startups."
Even though the startup environment can be especially vulnerable to huge changes and times of crisis, not all startups are facing challenges. In fact, some might seize the current situation as an opportunity.
"Ideas and business that are online are actually doing really well in these COVID-crisis times. Let us not forget that some businesses will actually come out stronger on the other side," says Britta Ravn Bjerglund.
Jakob Heiberg argues that the fact that people are moving their social life online like never before means new opportunities will occur.
"Some of the startups are not being negatively affected but might actually be able to benefit from the situation – with more business and leisure moving online. We recommend that they pursue opportunities when they occur, but always with respect for other people's misfortune and with subtle communication," says Jakob Heiberg.
Startups after the virus crisis
Looking towards times with no coronavirus, no lockdown and a possibility of meeting up and running a business on a more normal basis, some startups will be lost, according to CSE, but what we have experienced during the times of home quarantine might be useful in the future.
"We think the situation might accelerate the trend of working remotely and push substituting physical meetings that you have to travel for with online meetings. Hopefully, it can also benefit the environment," says Jakob Heiberg.
And the big question remains… How will it affect future entrepreneurs?
"It will be interesting to see if the crisis will affect the future student startup's aversion to taking risks. We have seen a tremendous increase in the number of student startups over the last ten years. Students have felt safe enough to test out their ideas and grow their businesses at CSE," says Britta Ravn Bjerglund and continues:
"And we, at CSE, hope that students will continue to feel safe about trying out their skills in practice and gain entrepreneurial competencies on the other side of the crisis."