CBS Students strongly criticizes drastic changes to the intro week concept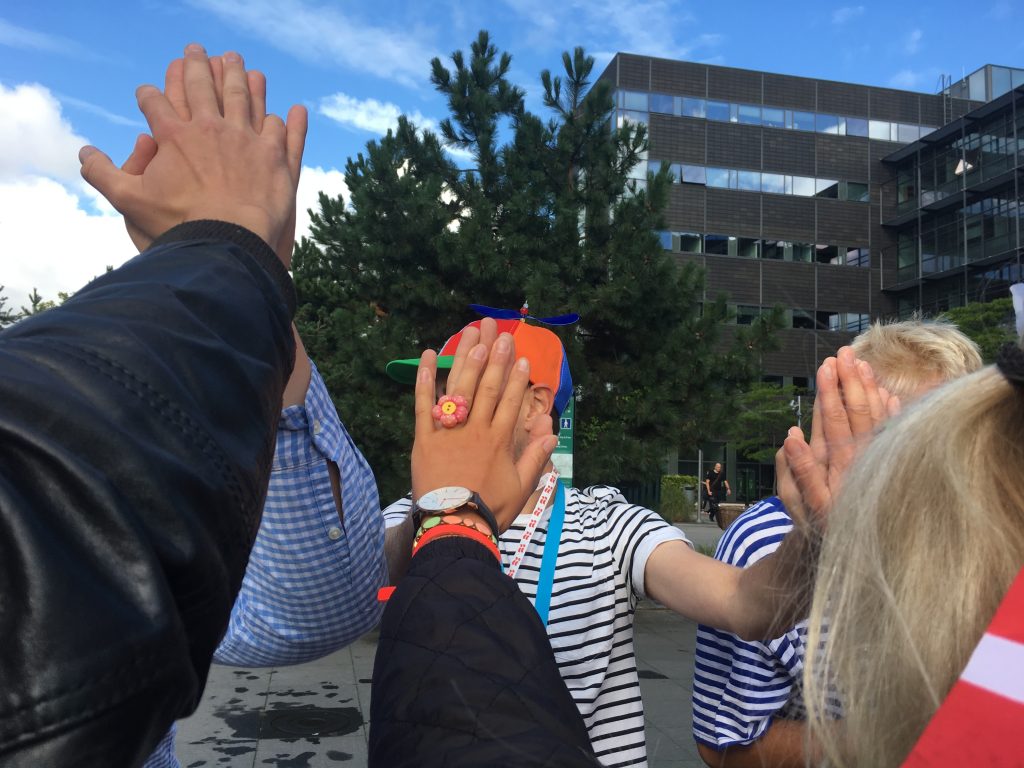 The cabin trip is moved to February, the intro weeks in August are reduced to four or five days, and the cabin trip program will not include any alcohol-related activities. These are among the changes to CBS' study start. CBS Students is highly concerned that the dramatic transformation of the intro concept will have negative consequences for new students' social life and current students' willingness to become administrators or intro guides.
The intro program for the new students of 2020 will look very different to previous years' intro programs.
Now, the Senior Management has agreed on a new concept for the intro program, which has been described in a news article at mycbs.dk, and in broad brushstrokes includes the following;
The cabin trip takes place in February, instead of August.
The cabin trip program will not include any alcohol-related activities, and all intro guides must remain sober.
The intro program in August is cut short from two weeks to four or five days and will include many more basic intro activities related to studying at CBS.
Intro guides and administrators are hired for a longer period of time, as intro activities also take place during the second semester.
More time and money is allocated to recruiting and training intro guides and administrators. Previously, administrators attended a two-day boot camp and the intro guides received two days of training in topics such as first aid.
CBS Students has helped devise alternatives for a new intro program concept in the wake of last year's "many violations, especially at the intro camps". But the Senior Management had the final decision on how the new concept should be structured and what it should contain.
And the new program is meeting strong criticism from CBS Students, where the concern is that it will increase the drop-out rate.
"The changes are drastic, and we are concerned about the disastrous consequences they will have for the 3,000 new students," says Rasmus Christensen, Vice President of CBS Students, and continues:
"We especially disagree with postponing the cabin trips until February. We will lose all the social benefits of them being held at the beginning of the semester, when the new students are in the process of forming social relations."
We are concerned that we'll lose more students, as they won't have the chance to build up a social base

Rasmus Christensen
He is referring to a report compiled by CBS Evaluation (EVA) in 2017, which shows a clear correlation between the drop-out rate and the length of the intro program. According to Rasmus Christensen, the report states that the drop-out rate decreases as more intro days are added, up to 10 days, where the effect levels off. And although the new intro program is supposed to continue throughout the entire first year, the cut back from two weeks to four or five days at the beginning of the semester is a mistake, argues Rasmus Christensen.
"Cutting the number of intro days in August down to four will create problems. You don't have the same opportunities to make social connections and establish a feeling of togetherness, which is crucial for maintaining a low drop-out rate. We are concerned that we'll lose more students, as they won't have the chance to build up a social base. And we have data that proves that," he says and continues:
"And here, we're especially concerned about introverted students, or those who don't have any network whatsoever in Copenhagen. This is a scenario we fear."
"All in all, CBS Students thinks CBS is not living up to its responsibility. It's supposed to create a good introduction for the new students, but instead is avoiding the problem. As a result, we will lose out on the social benefits, a lower drop-out rate and less loneliness," he says.
No alcohol-related activities
Most of the increased number of violated intro rules last year related to alcohol. Sales and consumption of alcohol before 5 PM, consumption of hard liquor, and encouragement to drink.
This year, CBS has decided to rule out alcohol-related activities during the cabin trips, and the intro guides must remain sober at all times. Last year, two intro guides on each program undertook to stay sober during all the activities.
But Rasmus Christensen is afraid that the new students will organize parties themselves. This could lead to the early segregation of the new student body.
"It's possible that groups of students will go out on their own. Conversely, if the intro guides organize an event, you are sure that everyone is invited and taken care of, but if the students plan it themselves, it's easier to exclude some individuals. Also, a new alcohol culture cannot be encouraged and formed in a safe environment, something that would last throughout the students' time at CBS," he says and continues:
"Banning alcohol will cause rifts among groups of students and that's unfortunate. And it's naïve to think that you can change something by forbidding it."
You reap what you sow… or?
Issues concerning alcohol consumption and offensive behavior have haunted CBS for years. Several times, CBS has tightened the rules for ethical behavior among intro guides in an attempt to prevent such problems, and in December last year, 25 students were temporarily suspended from CBS for up to two exam periods for violating those rules.
Now, new measures are being introduced to end this kind of behavior once and for all. Don't the students have themselves to thank for that?
"Yes, you could say that we have landed ourselves in this situation, but seen from a management perspective, the new measures will not solve the problem," says Rasmus Christensen and continues:
"If you have a product that functions in some markets, but fails in another, it's not a solution to close down the market entirely. Instead you must consider the people managing the product in that market. Maybe they are not capable of managing it? Yes, you can blame the students, but as a leader, you are responsible for having the right people and the right training."
He argues that many of the intro programs receive excellent evaluations, but if the opposite were the case, introducing drastic changes would be in order.
"A lot of the programs are working, and for the ones that don't, it's a question of training and giving the students the competencies needed to do their job properly," he says.
Moreover, the recruitment and training the new intro guides and administrators receive will be given extra, specific attention looking ahead. More time and money will be allocated to this process, which is something Rasmus Christensen says CBS Students is satisfied with, but has been requesting for years.
He explains that at the Technical University of Denmark, the new intro guides and administrators receive the equivalent of two weeks' training, whereas CBS provides just two days for intro administrators and two for intro guides.
"CBS has let them down by not introducing more training earlier on. There are examples of poorly evaluated intro guides who have been re-recruited for the same position. Then it's difficult to change a culture or expect better results. We need to hire people who want the change and are ready to make it," says Rasmus Christensen and continues:
"Now, finally the recruitment and training is being changed but not given a chance to see if it works. Instead everything is being changed. This reaction appears to be triggered by panic. As we haven't been good enough at changing things little by little, suddenly everything has to change."
The ideal intro program
Based on the input that CBS Students has received from former intro guides and administrators and results from previous evaluations of intro programs, CBS Students submitted a proposal to CBS outlining a new intro program concept.
For example, CBS Students suggested adding more days to the intro program at the beginning of the semester, but proposed that planned activities were held only in the morning or in the afternoon and evening on some days.
I think it will be hard to get people to apply for the jobs when the new intro guides and administrators are given so little self-determination

Rasmus Christensen
Also, CBS Students suggested introducing a theme spanning all the intro programs. More specifically the UN's Sustainable Development Goals.
"For example, a professor could explain about microeconomics and how it can be used to solve some of the societal issues that the SDG's address. There are many ways in which the SDGs can be incorporated. This is just one example," says Rasmus Christensen.
In addition, the cabin trip should be moved to September, something that Rasmus Christensen, along with his intro guides from the BSc in Digital Management program, implemented successfully two years ago.
"Postponing the cabin trip by a month gives the students time to sample academic life and what studying entails. In that way, it is much easier to make interesting academic inputs during the cabin trip that, of course, should also relate to the SDGs," he says, explaining that at the BSc in Business Administration and Sociology program, the team of intro guides made a 'sociology star run' last year. Here, students 'met' the most famous sociologists, like Foucault and Carl Marx, and played a game that described some of the most commonly applied theories proposed by the sociologists.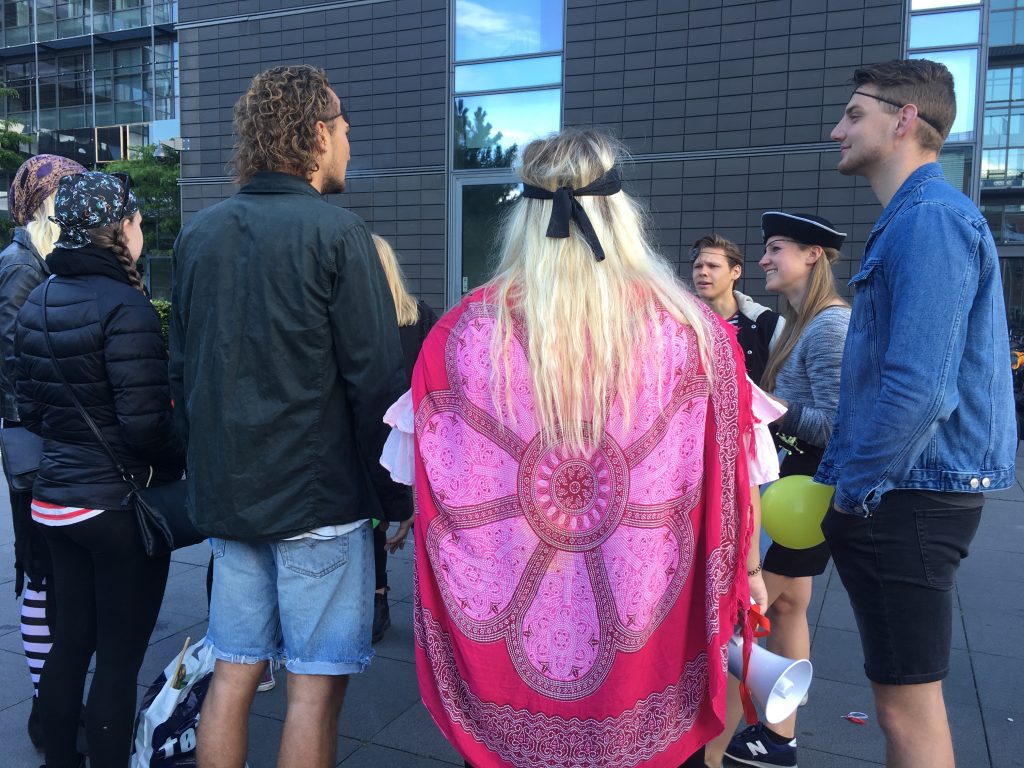 "We want more of those kinds of activities. They give academic input, are fun and encourage socializing at the same time," he says.
CBS wants the cabin trip to connect the 1st and 2nd semesters. Doesn't that make sense?
"Yes, it does, but that is already being taken care of by the administration and mentors," says Rasmus Christensen.
And then alcohol should not be banned.
"We believe it's easier to create a better alcohol culture together, and by addressing it early on, the students take it with them going forwards," he says.
With the new setup decided by the Senior Management, CBS Students is concerned that finding intro guides and administrators to take up the new positions will be difficult.
"CBS hopes to attract intro guides and administrators of a new type, and I believe they will. But still, I think it will be hard to get people to apply for the jobs when the new intro guides and administrators are given so little self-determination. And finally, the new setup raises so many questions that would need to be answered before I would apply, at least," he says.