What can Hollywood movies teach us about business? A whole lot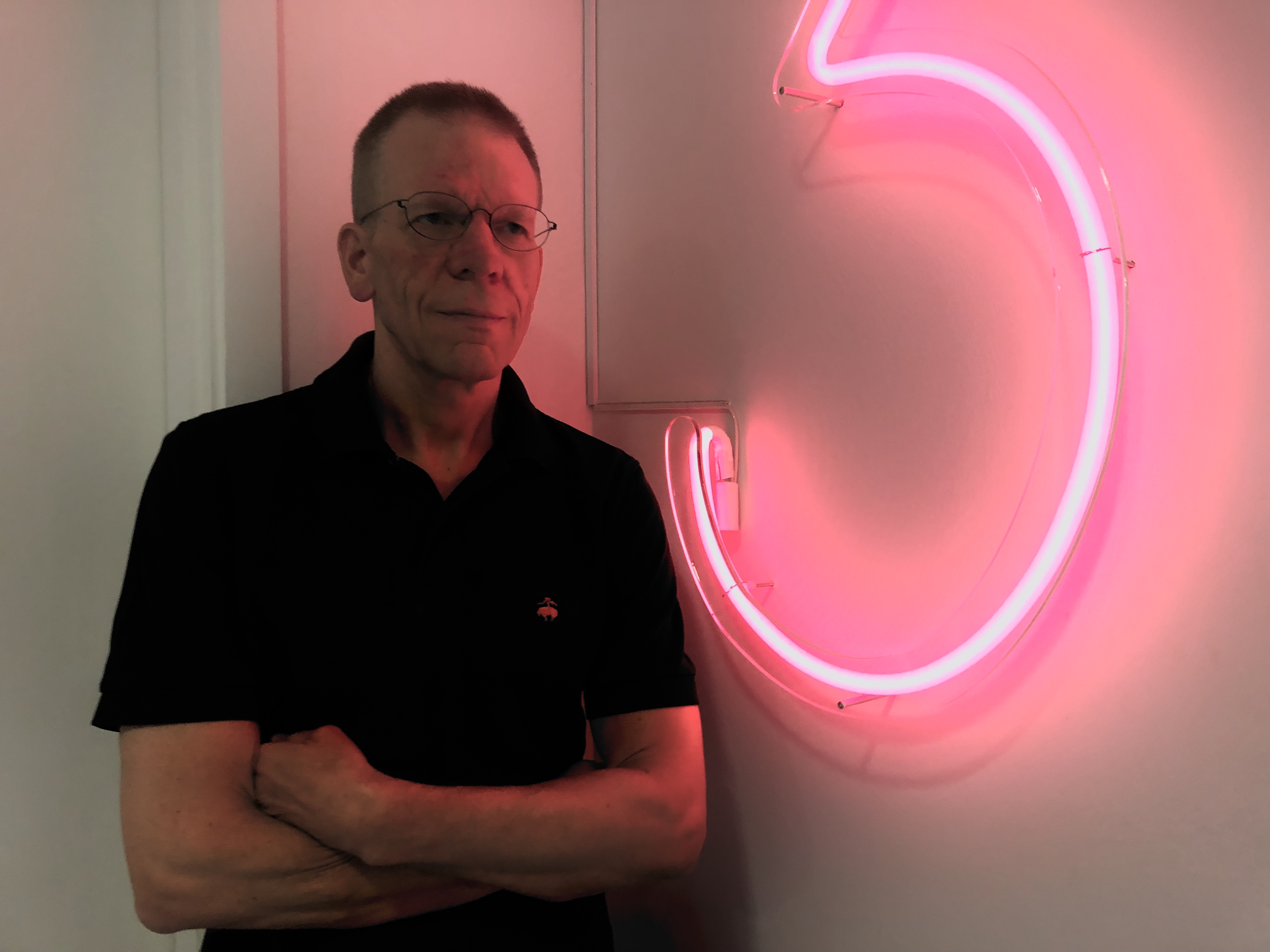 Citizen Kane, Wall Street, and The Big Short can tell us a lot about businesses through good and bad times, according to CBS Professor Per H. Hansen. He has watched more than 81 business movies as part of a new research project and points out that movies are as important as annual accounts from big companies.
A phone rings before sunrise, and a young fellow picks up:
"Money never sleeps, pal. I just made $ 800,000 in Hong Kong gold," says Gordon Gekko, an ambitious yet ruthless stockbroker, while he walks on the beach dressed in a bathrobe. Gordon Gekko, played by Michael Douglas in the 1987 movie Wall Street, is a fictional character who is willing to do anything to get to the top – including insider trading.
The movie is a classic among business films produced in Hollywood, and academics have often used it as reference material or made entire research projects based on it. Therefore, Wall Street can be found on Per H. Hansen's, Professor of business history at CBS, list of 81 films he has watched as part of the research project 'Making sense of Business and Community in Hollywood Films, 1928 – 2016', which has just been published in the scientific journal, Business History Review.
"We enjoy watching movies, and combining a hobby and work seemed like a great idea," says Per H. Hansen, whose wife, Anne Magnussen, Associate Professor in history at the University of Southern Denmark, is co-author of the article.
The movies that Per H. Hansen and Anne Magnussen have selected for the project cover the period between 1928 and 2016. They tell stories from both the stable times of growth and wealth in America, but also the times where the belief in a better future had been strictly limited as a result of wars, uprisings, and financial crises.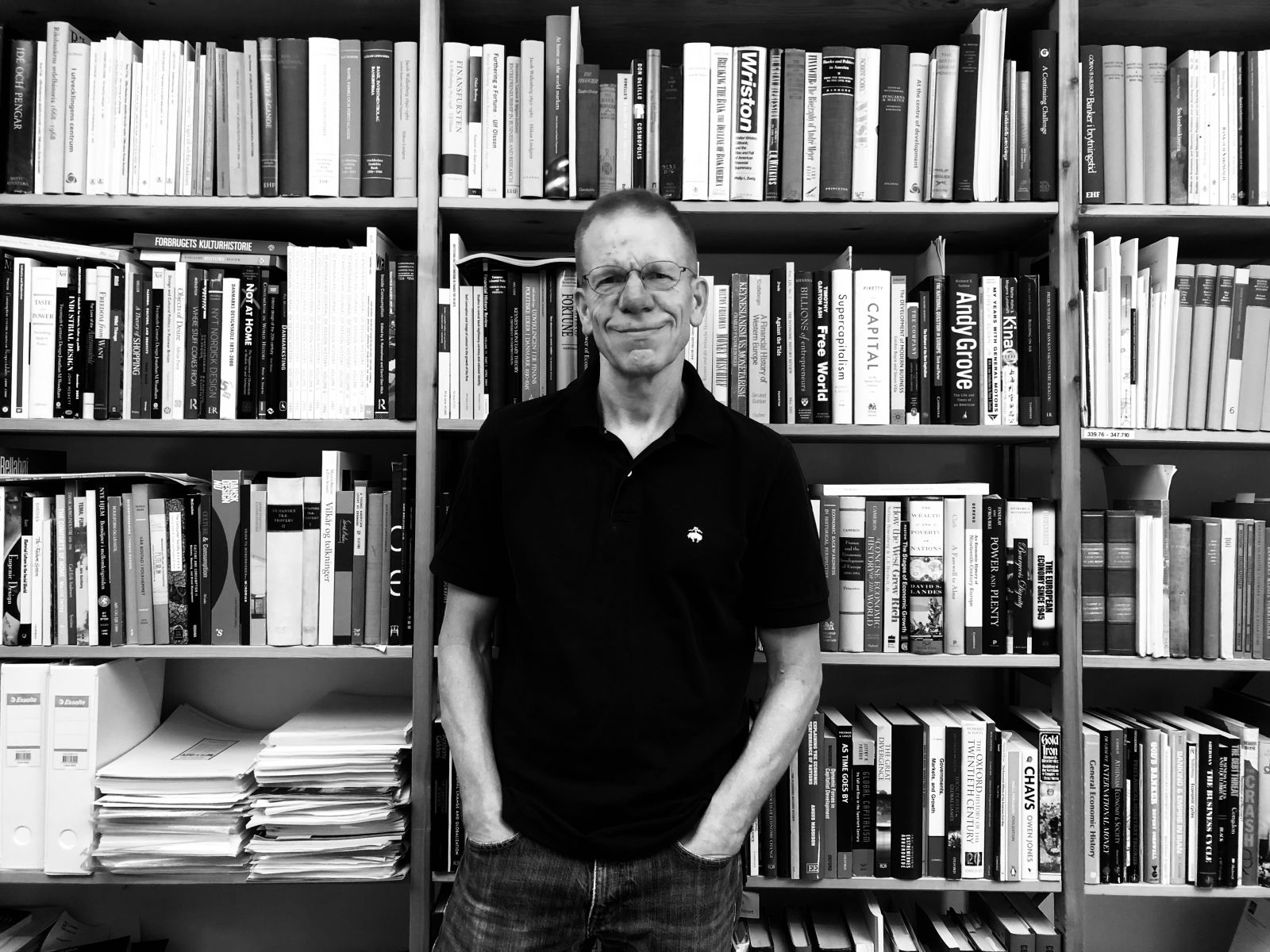 Apparently, this is new ground in research. According to Per H. Hansen, academics have previously focused on one or two films for a research project, but not that many have tried to look at how movies represented business and community over time, and how they may have influences moviegoers view of business in different time periods.
"As historians, we seek to understand changes over time. In this specific paper, we have investigated how the movies have helped people make sense of their time, and how they contributed to shaping the world views and practices of the audience," he says.
Movies help to understand society 
The 81 movies have been listed according to the year it was released and then categorized into five periods covering 88 years; crisis and war (1928 – 1949), big corporations and the welfare state (1950 – 1969), disillusion and social criticism (1970 – 1985), neoliberalism and financialization (1986 – 2008), and post-financial crisis (2009 – 2016).
"Movies from the 30s and 40s are characterized by turmoil, a fear of the future and a skeptical view of big business. Instead, they focus on the role of community and after the second world war, the nation and a new generation of business leaders. In the 50s business film, a more stable period, there's a consensus that the future looks brighter," says Per H. Hansen and explains that the many movies from the 50s and 60s also portrays the big corporations and the boardroom struggles about the role of business in society. Many film concern the big question of whether business should serve society or shareholders.
"In the late 50s, big corporations were not only expected to serve themselves and their owners. They were also expected to serve society, the community, and their employees. It may sound trivial, but we argue that these movies actually helped people make sense of a new work life where millions of Americans spend their days behind a desk in the big corporations of the time," he says.
Business movies are big business
While watching the movies, Per H. Hansen and Anne Magnussen have used a narrative analysis to identify which values the movies assign to the community, the company, the future, the CEO and workers. The movies have then been related to the historical context of their time period as well as to some of that period's paradigmatic academic literature about business, write the husband and wife duo in the scientific article.
"In the 1960s and 1970s business movies such as the Apartment and Save the Tiger represent a much more dystopic and pessimistic view of business and society. It's almost like a return to the films of the 1930s where corporations are viewed as deeply problematic. They are used for personal enrichment or they are cynical and polluting presenting little hope for a society that is in a deep crisis itself," says Per H. Hansen.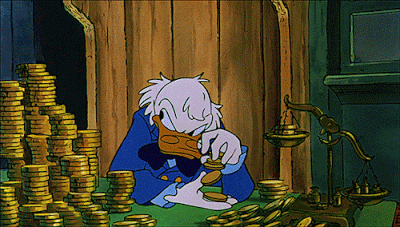 During the 1980s, however, that begins to change and more films zooms in on the role of finance in society. One of the first is Trading Places from 1983, which portrays how financial instruments such as futures are being used in an insider trading scheme.
"The movies that were released during the eighties and nineties portrayed business and finance as something that doesn't create value. The focus on the community or solidarity is gone. Now it's all about the individual and about either getting filthy rich or being left with a Mcjob," he says and adds that the lack of promising future can be seen in movies such as Clerks (1994) and Office Space (1999).
Wall Street (1987) is yet another good example of this. In the scientific article, Per H. Hansen and Anne Magnussen note that the movie inspired a generation of young people to be like Gordon Gekko, a greedy stockbroker. But on the other hand, it also made some people, like Pat Huddleston, a young law school graduate, want to join the Securities and Exchange Commission as a regulator.
Movies are as important as annual accounts

The aftermath of the financial crisis has proven to be excellent movie material, and Per H. Hansen detects two directions in the movies released in the period 2009 – 2016; a cynical direction and a bit more optimistic direction.
"On one hand, you have movies which produces a new cynicism, telling the stories of average people who lost their jobs and how a few individuals who earned a lot of money. On the other, you see movies with a different story," he says and gives a few examples:
"The Big Short (2015) is a good example of a film in which you have people who see that the market is becoming unstable, and in the end they are the ones earning the big bucks on the downfall of millions. Like Margin Call it's a cynical movie that doesn't offer much hope for the future," he says and continues:
"The Intern (2015), however, is quite different, as you have a man from an older generation who becomes an intern in a hip start-up with a young entrepreneur who doesn't care much for him, but then ends up valuing his presence and work. The Company Men (2010) is another example of how entrepreneurship may still offer hope for the community and the future."
Per H. Hansen underlines that whether the movies portray, for example, the financial crisis truthfully is not relevant. The movies are important regardless of their relation to social reality.
"The movies really say something about the society, how business and finance is viewed, and the world we live in. The important thing is what these movies DO. How do they contribute to shaping the way we look at business and the way we act as citizens and workers," he says and adds:
"As the world becomes ever more complex and incomprehensible, I would say that they are as important as the annual accounts from some big company because they help us make sense of that world."
Hollywood in teaching 

Per H. Hansen has, for a long time, incorporated small bites from business movies into his classes, as it is a good way to start a discussion on complex business matters. He hopes that his research can work as another way of giving an understanding of the development of the business world through the times, and why our society is what it is today.
"I really like to use the movie Other People's Money (1991) in class. In the movie, you may feel sympathetic to the owner of the company, Jorgensen, who fight for the survival of this company, but at the same time you can kind of understand the reasoning behind Lawrence Garfield's interest in buying the business and selling their assets," he says and continues:
"Upon watching the clip, I ask my students what they think about it and whether Lawrence Garfield would make the world a better place by buying the company. I want my students to think about these kinds of questions, as many of them want to work in the finance sector when they graduate. Also, movies are just a great way to start a discussion."