The mother of all CBS' study programs turns 100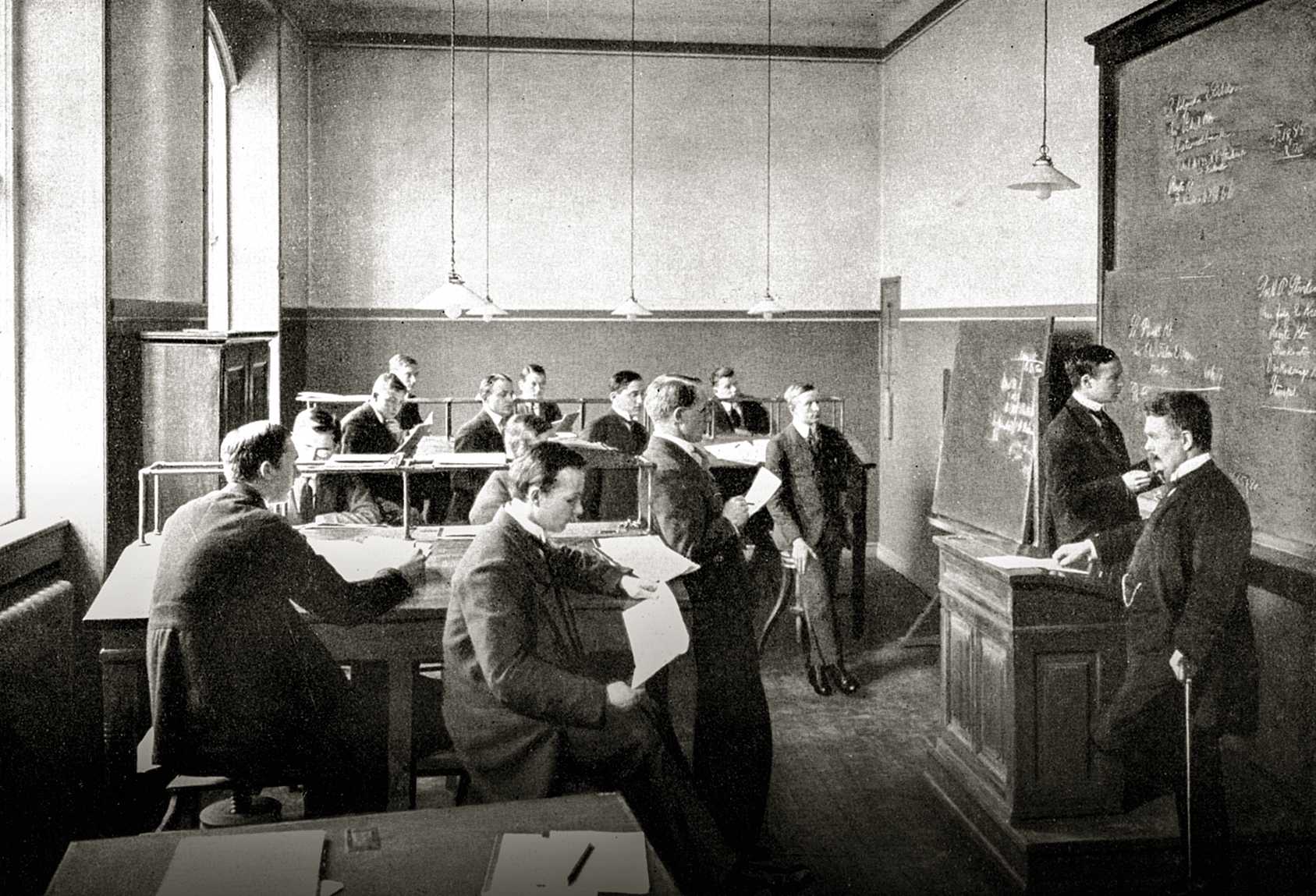 When CBS was founded, the Graduate Diploma Program (HD) was the first educational program and it lay the foundation for future programs, tells the Associate Dean of the program, Peter Lotz. Despite ups and downs, it has now turned 100, and for good reason, he argues. But what if we look 100 years into the future? Will the HD program still be around?
When CBS was founded in 1917, the first program to be established was the Graduate Diploma Program (HD). That was long before there was anything called bachelor's and master's degrees and MBAs to be taken at CBS. In 2020, the HD program turned 100.
"It's amazing to have an educational program that has proved to be so vigorous," says Peter Lotz, Associate Dean of the HD Program.
Since 1920, 30,000 students have learned the fundamental skills of running a business through the HD program, which targets people who are already employed but need to upgrade their skills.
"Over the last couple of years, between 500 to 600 students have graduated from the HD program every year. That's lower than the bachelor's and master's programs at CBS but those programs stand largely on the shoulders of the HD program," explains Peter Lotz.
In short, the HD program is a four-year degree divided into two sections: HD1 and HD2. On HD1, the students have a wide range of courses spanning from national economy, business economics, statistics, and accounting to finance. Subjects that, according to Peter Lotz, give students their "driver's license" to run a business.
HD2 is where they can specialize within topics such as finance, international business or organization and management. (See fact box)
And although, over the years, the bachelor's and master's programs have witnessed an explosion in the number of applicants, the HD program still has a role to play, argues Peter Lotz.
"You would think that the HD program would die out and that we would outcompete ourselves with our bachelor's and master's programs now that more people than ever get a university degree. But you will always have people who don't take the university path but still need the skills we teach here," he says.
Brushing off a dusty image
Historically, the HD program has had fluctuating numbers of applicants and graduates. Especially in the 60s and mid-80s to early 90s, the program saw significant jumps in the number of graduates, peaking at more than 800 graduates a year.
From around 2010, the figures have declined. However, this year, the program was able to break a downward spiral and increased the number of applicants by 20% compared to 2019, explains Peter Lotz.
"Since 2016, we have done a lot to boost and refresh our program content. This includes introducing blended learning, which has been a huge success, and we have looked at how and when we teach. And as something entirely new, we have also introduced courses in organization, which we have never had before. And this has seemed to work," says Peter Lotz and continues:
"We have also intensified our social media presence, which is where we find our customer base, and I actually think we are doing a pretty good job there."
Peter Lotz expects that the HD program, with the initiatives made, will continue receiving more applications for the program, or at least remain at the same level as the recent intake. A higher intake, hopefully, will help reinvigorate the brand:
"When you talk about the HD program, some say: 'my uncle has an HD degree, my grandfather had an HD degree, but I don't know anyone who studies it now'. It was a really important education back in the 60s, 70s and 80s, and thousands of people built great careers on their HD. There's a lot of energy and enthusiasm around HD, but we need to brush off the image that it's a little dusty, because it's not. A centenarian may actually be very energetic," he says.
He explains that the new intake is even broader than earlier and especially employees from smaller organizations show up in larger numbers.
"If you want to talk about diversity, just look at HD. We have people with PhDs in microbiology, trainees in accountancies, high school teachers, carpenters and people from so many different fields who just want to learn the core business skills," he says and continues:
"The diversity is much appreciated both by students and by teachers. Students learn from each other, and our teachers always have a chance to find a good case of a teaching point among the students."
Timeless education
Peter Lotz believes that the HD program will prevail, also 100 years from now. Because what the program offers is based on principles that have not changed since the fifteenth century.
"What we teach is relevant, and what we teach basically hasn't changed since the Italian merchants kept accounts of their income and expenses. The program is timeless in the sense that underneath the new technologies, digitalization and social media, you have a business built on fundamental principles that you need to be able to deal with before you do anything else," he says.
But just because the basics have not changed, it does not mean the program will not stand the test of time. Quite the opposite.
"We follow the markets and technologies as well as looking at the knowledge produced at CBS, which is an equally important component. We will also introduce new subjects and topics, and especially on HD2, we have the luxury of exploring and experimenting with topics. It's easy to make new courses, and as easy to close them down again," he says.
All in all, Peter Lotz believes the HD program has a bright future.
"It's a happy program with many children. Thirty thousand to be exact have graduated since 1920. I still receive emails from graduates asking if we will be celebrating somehow. We have also received stories from about 60 people about how their HD has changed their lives, and they are truly wonderful to read," says Peter Lotz.