The hipster's guide to Berlin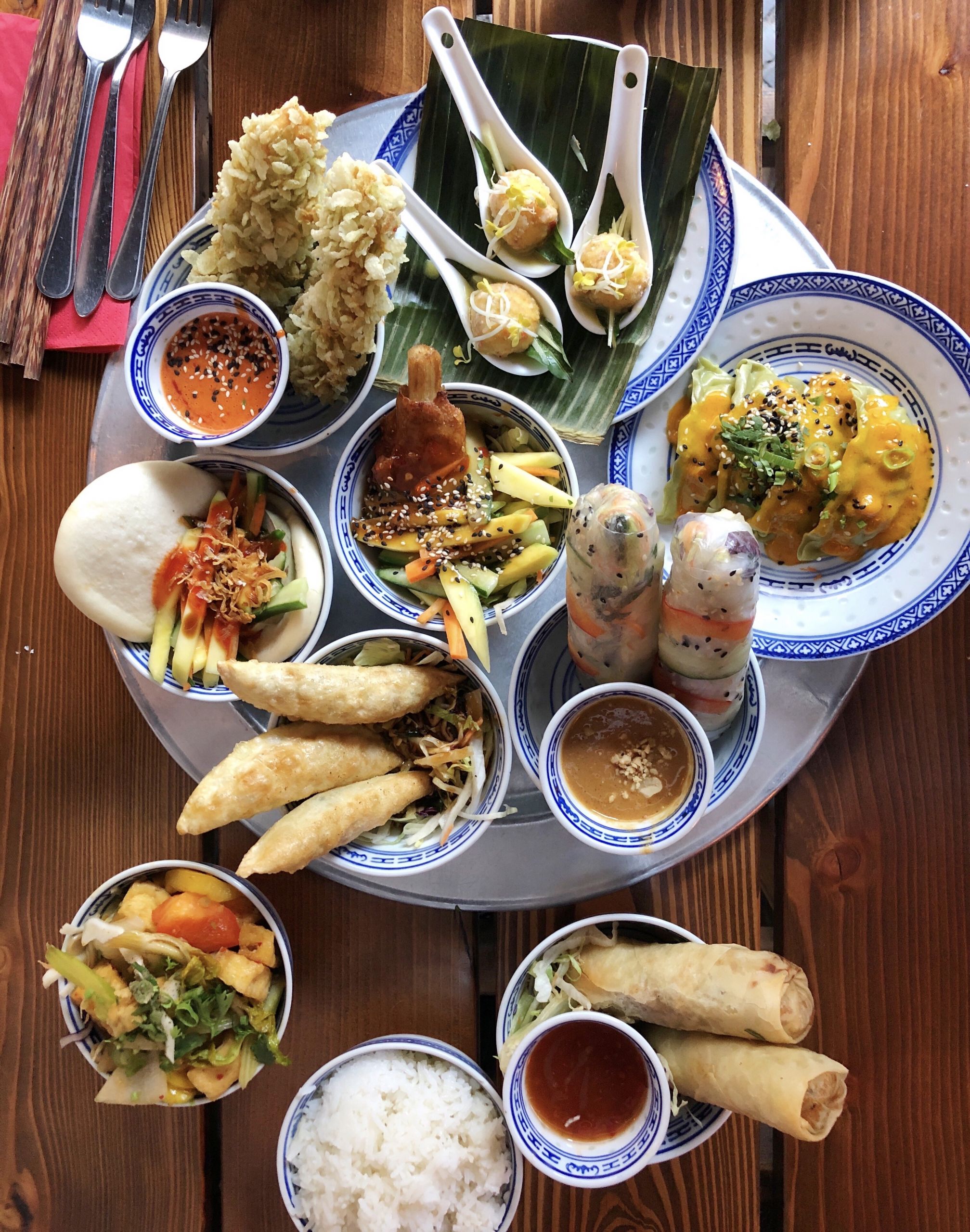 The very best of Berlin? Our student writer Caroline Sølver can help! She moved to Berlin when she was 18 years old. She planned to stay for a gap year, but one year turned into three. Now her favorite experiences have been turned into a guidebook in Danish that shares a more contemporary, hip take on Berlin than the traditional guides offer. In this CBS Wire guide, she shares six of her favorite Berlin spots.
For me, Berlin is the perfect city. It has everything blended together in a beautiful mix – it's a cultural melting pot, it's startup central, which means it's flooded with innovation and good ideas, it has interesting, recent history (how crazy is it to think that it's just 31 years since the wall came down?!), it has amazing restaurants, it has unique night life. And I could go on.
My love for the city is what fueled my wish to write a guidebook that would collect all my favorite spots in Berlin. I wanted the guide to be personal and to include all the hip spots that traditional guides don't include. That also means that my guide doesn't include the main sights found in traditional guides.
It was hard to choose, but in this unique Berlin guide for CBS Wire, I've picked six of my absolute favorite spots in the German capital that you should definitely experience next time you're in Berlin.
Coffee, bagels and books at Shakespeare and Sons
This spot collects three of my very favorite things; good coffee, delicious bagels and a wonderful selection of books. Besides that, the vibe here is amazing. I can't count the hours I've spent here, writing my guidebook or articles for CBS Wire, drinking coffee, eating bagels with cream cheese and discovering the great selection of books.
One of my favorite books, Stasiland by Anna Funder, was purchased here. In the book, the journalist interviews a list of people who were connected to Stasi, either as agents or as enemies of the totalitarian system.
Tip! Right next to Shakespeare and Sons, you'll find Brammibals Donuts, and not only is it a beautiful pink space, they also serve amazing donuts that are vegan. Wild!
Warschauer Str. 74, 10243 Berlin (Friedrichshain)
Saturday market at Boxhagener Platz
It's a tradition that whenever I'm in Berlin on a Saturday, the day starts with the weekly food market at Boxhagener Platz, the local square, (or Boxi as the initiated call it).
The farmers from outside Berlin drive to the city with their delicious produce, local craftsmen bring their products; from handmade soaps to ceramics and other crafts, the coffee scooter has pulled up and food trucks serve yummy bites.
There's a lovely local feel and I love seeing the green-focused Germans who bring their own Tupperware and wrapping to go zero-waste shopping.
I always get coffee from the coffee scooter and kvark (thick yogurt) from the Kvarkbar, which serves an abundance of homemade yogurts; from raspberry tiramisu yogurt to coconut and white chocolate. It's oh so good.
Grünberger Str. 75, 10245 Berlin (Friedrichshain)
Berlin's best döner at Döner Dach
After the market, it's time for lunch. And when in Berlin, you must have at least one döner. According to me, the best döner in the city can be found at Döner Dach. I've taken all my visitors there during the past seven years, and they all agree. It's come to the point where my friends across different friend groups even run in to each other randomly when in Berlin. Another friend of mine once ate there four times in one day.
Yes, it's that good.
The döner is a wholesome meal consisting of delicious, fluffy bread, salad, feta cheese, sauces; garlic, herb, sesame and chili (and if you're a pro, you'll ask for a mix of all the sauces instead of choosing one!), and your choice of protein. The chicken kebab is great, and as a vegetarian, I go for the halloumi. Just writing this is making my mouth water.
Simon-Dach-Straße 11, 10245 Berlin (Friedrichshain)
Shopping in Voo Store
Although I hardly ever buy anything here, Voo Store is the coolest store in Berlin. Located in Oranienstraße in Kreuzberg, which is the neighborhood with the biggest population of Turkish people outside Turkey, it's a very interesting location. It almost feels like you're suddenly in Turkey. The store is nestled in a very beautiful, classic Berlin former industrial factory backyard.
Unless you've put on your big spending pants (a directly translated Danish idiom), Voo Store is great inspiration for window shopping. The store offers a handpicked selection of Prada, Acne, cool sneakers and nice perfumes from smaller, handpicked brands.
Oranienstraße 24, 10999 Berlin (Kreuzberg)
A tour of the former Stasi headquarters
Although I haven't included the main sights, such as the TV Tower, in my guidebook, I have added some of the city's lesser known, wild historical experiences. What's so unique and interesting about Berlin is that the history is so recent and ubiquitous.
It's not like visiting Rome, where the sights are thousands of years old and it's difficult to relate. Just a little more than 30 years ago, the city was split by a wall, loved ones couldn't see each other, and the East part of the city and country was locked in a totalitarian dictatorship.
Big brother was watching, as Stasi, the official state security, had one agent per four inhabitants. In total, Stasi employed 85,000 full-time spies and 170,000 civilian informants, many of whom were forced to spy on their loved ones. Stasi knew everything about everyone. Scary thought.
At the former Stasi headquarters, you get to tour the offices of Erich Mielke, the Minister for State Security, and hear all about the sick methods that Stasi used to spy on their inhabitants. It's a mind-boggling, sad, yet very interesting experience.
Read more about visiting the former Stasi headquarters here.
Normannenstraße 20/Haus 1, 10365 Berlin (Lichtenberg)
Vegan Asian tapas at 1990 Vegan Living
Berlin is very big on veganism, and although I'm not vegan, I am a huge fan of how widespread veganism is in Berlin. Every restaurant has at least one vegan dish and lots of restaurants and cafes are fully vegan, like 1990 Vegan Living. And you don't have to be vegan to eat there. In fact, I took my 81-year-old grandfather there, who's definitely not vegan, and he loved it.
At 1990 Vegan Living, they serve Asian dishes tapas style. Every dish costs € 3.5 and a rule of thumb is to order three dishes per person and share all the dishes. They are so good.
Some of them use imitation meat products, such as a vegan take on chicken satay and pork bao buns as well as classic Asian dishes such as spring rolls, summer rolls and papaya salad. It's so good, served beautifully and the restaurant itself is decorated as if you were sitting in a street kitchen somewhere in Vietnam. The drinks are great too, exotic smoothies with a splash of vodka.
Krossener Str. 19, 10245 Berlin (Friedrichshain)
I hope that my insider tips will help you explore some of the best spots that Berlin has to offer. Enjoy!