Cristiana Parisi has made Amsterdam, Berlin, Vejle, Paris, Milan and Cluj-Napoca flow better – and she believes that other cities can do the same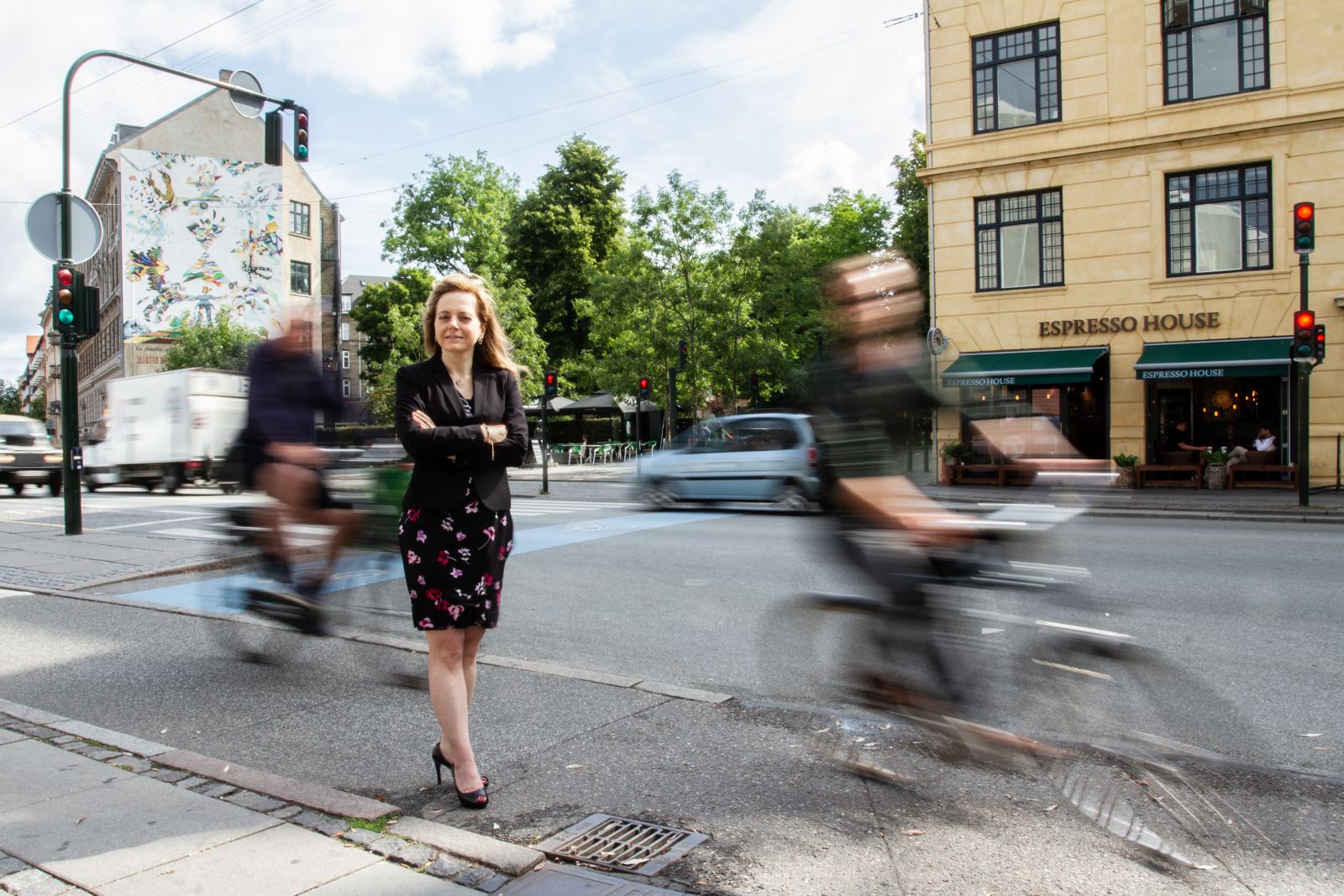 Nearly two years ago, the CBS Associate Professor received EUR 10 million to conduct research aiming to demonstrate how European cities can transition into circular and regenerative cities where waste ultimately becomes a resource that helps build capital.
These days the REFLOW project is entering its final phase, the implementation phase, where the six cities of Amsterdam, Berlin, Vejle, Paris, Milan and Cluj-Napoca in Romania will each put the final parts of their action plans into operation.
Each city is focusing on a specific sustainable regenerative subject – everything from reusing wood materials and upcycling unsold bread, to recycling plastic.
No less than 28 partners with different backgrounds are involved in the project. Everyone from designers, engineers, urbanists, researchers, technical partners and software engineers to municipality employees and ethical hackers from across 10 different European countries.
Six cities, various scenarios
"At the moment, we're in the implementation phase, beginning to see the results of the various scenarios that the cities have defined to tackle different challenges related to becoming regenerative," Cristiana Parisi says.
She is project coordinator and explains that at this stage, each city has defined a range of scenarios under the individual themes they are working with.
Milan, for instance, is targeting the food industry, and the objective of one scenario focuses on a local beer start-up, Ibrida, collaborating with a local brewery to upcycle and use unsold bread from Milan bakeries instead of malt.
Another scenario taking place in Vejle, Denmark, focuses on reducing and recycling plastic waste. Therefore, one of the scenarios aims at creating better and more intuitive sorting systems and information in apartment buildings.
Amsterdam focuses on the way textiles are discarded and reused and how they can be brought back into the material flow, concentrating on home textiles in particular. And here, a short-term scenario will increase the collection of home textiles at city level through a series of activities that will raise awareness among citizens to enable actions that will ultimately generate behavioral change.
In Berlin, the city is focusing on wastewater heat recovery. At the forefront of the city's activities is the development of a user-centric application showing an interactive street map with buildings. Users can enter addresses, and color coding will indicate whether the building is in an area where wastewater heat is accessible. An informative section listing facts will provide details about the technology and its benefits.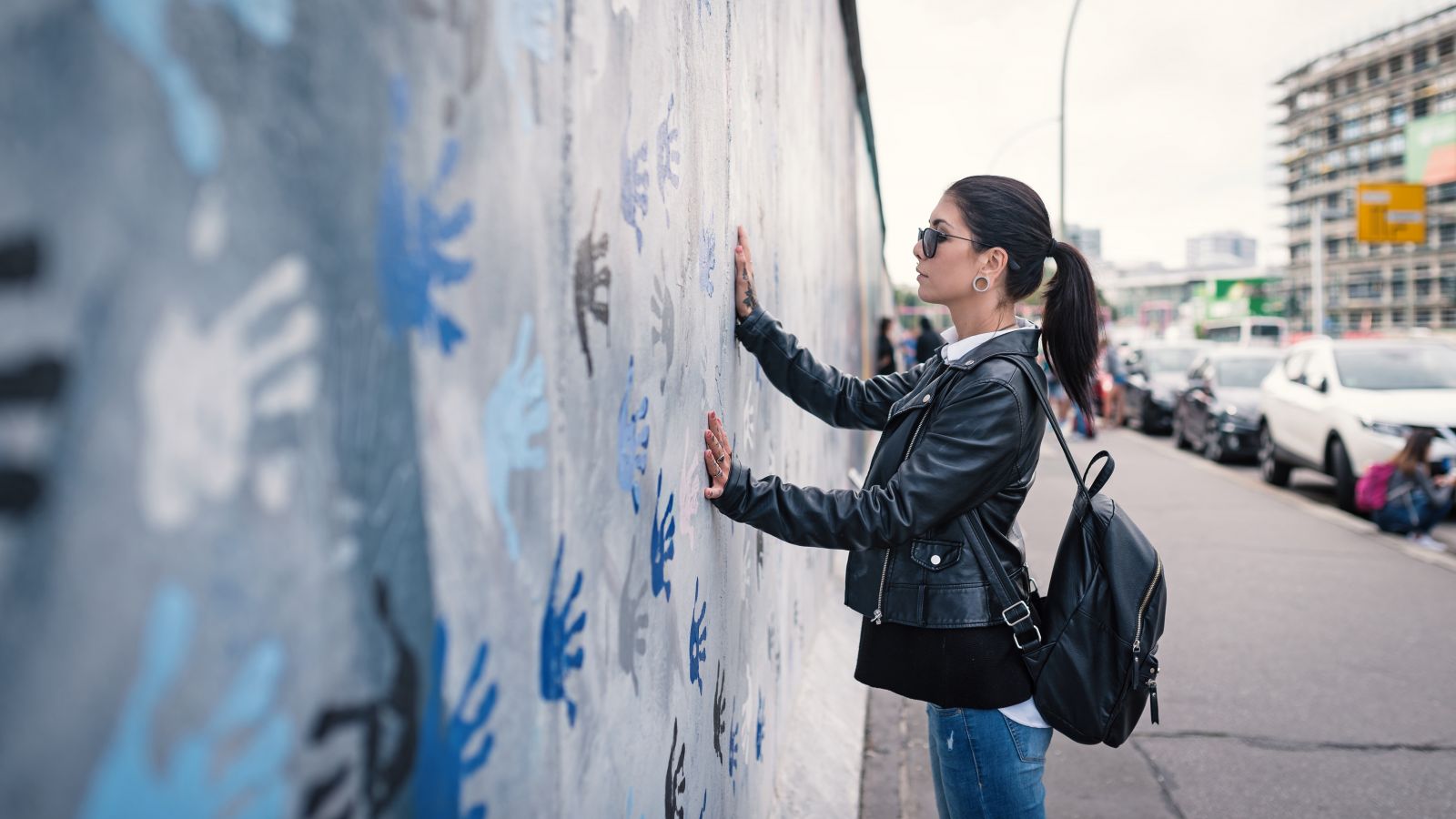 Cluj-Napoca is addressing the challenges of reversing the city's increasing energy consumption and waste by introducing more efficient and circular solutions that concentrate on district heating and electricity usage. And one of the city's scenarios focuses on implementing the energy transition in the pilot through increased stakeholder awareness about better consumption behavior.
And finally, Cristiana Parisi explains, Paris is focusing on the wood waste from the event industry and temporary construction within the city. And one scenario in this context targets re-use actors, including designers, makers, and hobbyists, and works towards ensuring that reused wood materials are available in an easy and efficient way.
But although the scenarios differ from city to city, the last phase will be the same for them all.
"After the results of the practical scenario implementations begin to show, we will measure the impact assessment and use it as a basis for defining new business models that make the scenarios sustainable in the long term and applicable in other European cities," Cristiana Parisi says.
Replicable solutions
The project started in 2019 and, looking back on the last two years, the project coordinator has become more aware of what is and is not doable when it comes to replicating the same solutions across different countries.
"Initially, many of the people involved in REFLOW were a bit perplexed about the project. Mainly because European research projects tend to produce very specific solutions that are not generalizable," Cristiana Parisi says and provides an example:
"For instance, if an EU project is about recycling plastic, the solution will typically be to recycle plastic at a specific site under the specific conditions present at that site. And the solution is then hardly replicable elsewhere."
We're giving cities a set of tools that they can use to transition towards a circular economy based on the problems they're having
Cristiana Parisi explains that one of the biggest struggles starting out was to find challenges that could apply to cities of all sizes, and solutions that can change according to the needs of the city in question.
"However, if you give the knowledge, examples, and experience gathered by the six pilot cities throughout the project, whether it's Vejle, Paris, Berlin or Amsterdam, to another city, that city will be able to see the journey, compare and define the specific problem and use the solution tools we're providing," she says and goes on:
"So, in that sense, we're not providing one specific model of a circular economy that is usable for all cities in the EU. Rather, we're giving cities a set of tools that they can use to transition towards a circular economy based on the problems they're having."
Finding a common language
By spring next year, the REFLOW team will be able to present a set of guidelines that European cities in general can implement to become circular, based on best practices from the six pilot cities.
And reflecting on the project, she thinks that finding common ground among researchers and partners has been a positive journey.
"Academics like myself are mostly used to talking to people who share the same experiences and read the same literature. Therefore, in a sense, we start from quite similar assumptions," she says and continues:
"But the fact that so many different people from different countries and professional backgrounds have been able to collaborate on the same goal is quite remarkable, I think."
But the magnitude of the project is not only evident in the variety of backgrounds and nationalities represented among the people involved.
"It's a very ambitious project. Per se, a circular economy is an ambiguous concept with numerous definitions. So, to start with, we had to define it at city level and then find a way to implement it. That was our initial challenge," she says and continues:
"Moreover, circular economies are interdisciplinary. In relation to this project, that means we had to group a lot of people from different cities, with different languages and cultures together and make them collaborate. Therefore, the first phase of the project was really to find a common language and a way to work together, and we spent a lot of time on that."
But then, just as for everyone and everything else, COVID-19 hit.
"Due to the crisis, the cities needed to be more flexible and resilient in various ways because suddenly, they had to find alternative ways of implementing the circular economy: finding solutions online and engaging with stakeholders in other ways than usual. But I'm proud to say that unlike many other projects, REFLOW and the pilot cities managed to go on despite the pandemic," she says.
Thus, "so far, so good" as Cristiana Parisi says.