The best cafés to work from in Copenhagen 2020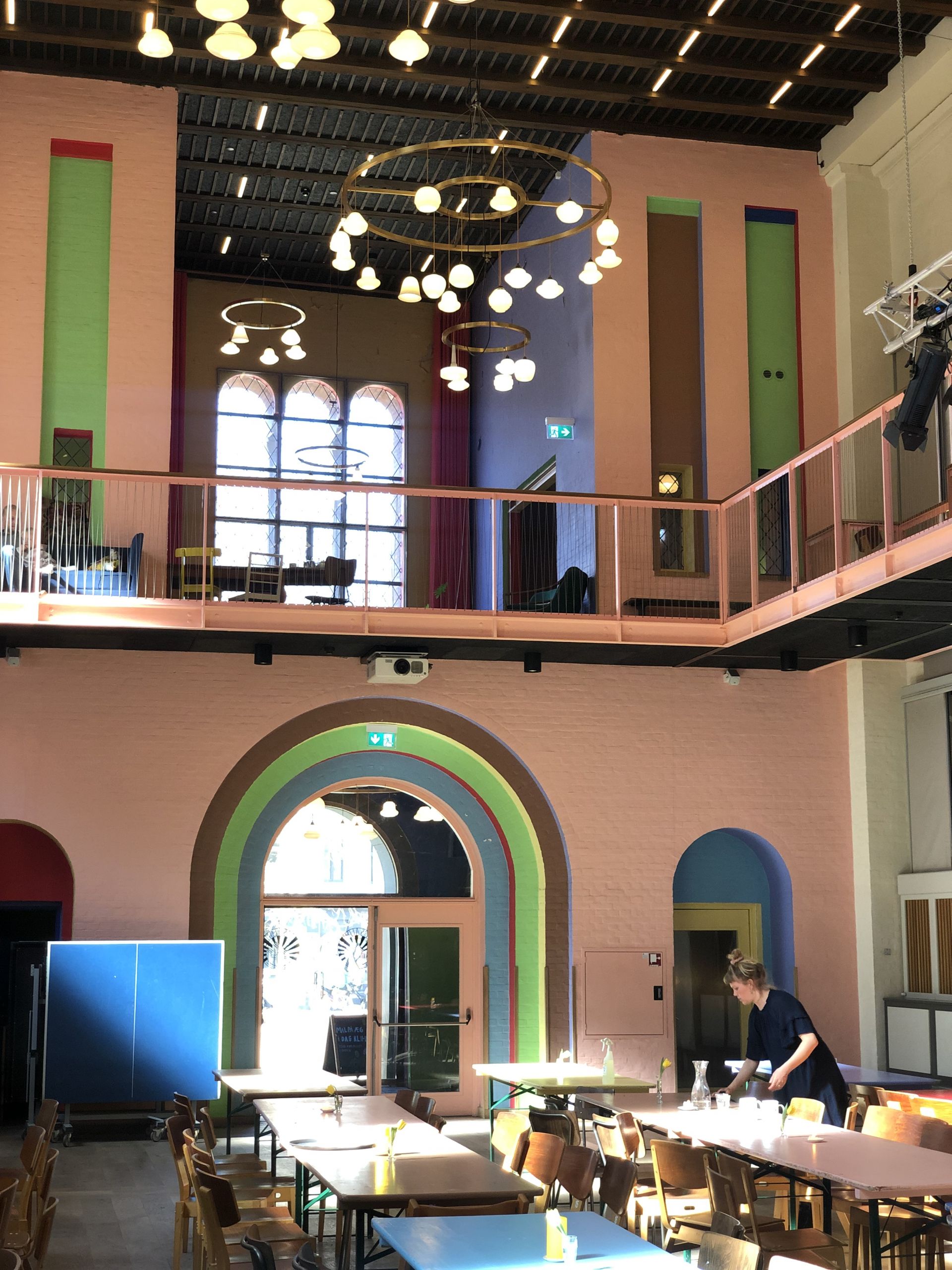 Online classes, closed offices, no traveling. Are you feeling home-study fatigue setting in? Fear not – cafés are still open for you. In this post, Copenhagen expert and student writer Caroline Sølver shares her choice of the best cafés in the city that invite you to come and get work done.
It's been nine long months of working from home, doing Zoom meetings, taking online classes, not being able to satisfy the traveling wanderlust and, for the time being, we still have to stay home for the most part. Working or studying out of your living room or home office does get boring. Luckily, cafés and restaurants are still open, so why not take a few hours out of your schedule and get productive at a work-friendly café that allows laptops and productivity?
In this post, I share a list of the best cafés to get work done in the city.
Original Coffee all over the city
A Copenhagen gem, Original Coffee has everything you need. Locations all over the city, good coffee, breakfast and lunch, all at really great prices. My favorite is the 'morgenkomplet', which translates into 'morning complete', a plate featuring yogurt with granola, two soft boiled eggs, rye bread, cheese and jam, all for the low price of DKK 49, which is a steal in pricy Copenhagen.
If you're looking to explore a new part of the city, head for the Original Coffee in the new Nordhavn area, which has its own zip code, 2150. As Nordhavn is still developing, the café here isn't too crowded, especially compared to the Original Coffee by the lakes in Nørrebro.
Locations all over the city
Absalon in Vesterbro
This evergreen was also included in our last round-up post of places to work at in Copenhagen. Absalon is a former church that's been transformed into a nonprofit community center. Every night of the week, Absalon invites visitors to fællesspisning, communal dining. With everything from yoga to pottery classes, it offers plenty of activities, and during the day, people gather around the long tables placed where the church pews used to be to tick off their study checklists.
Sønder Boulevard 73, 1720 Copenhagen
Kafeteria SMK in the city center
Located inside the wonderful National Gallery of Denmark (SMK), Kafeteria is actually a museum café that has become a firm favorite with locals, whether they are museum guests, random diners simply meeting to grab a bite to eat or students camping out to do some revision.
Frederik Bille Brahe, the 'wunderkind' known from Apollo and Atelier September, is also the mastermind behind Kafeteria, as reflected in the menu, which focuses on seasonal greens. My favorite dish is the sourdough with Vesterhavs cheese.
The National Gallery of Denmark (SMK), 48-50 Sølvgade, 1307 Copenhagen
Shabaz in Østerbro (and other locations)
With six locations in the city, Shabaz is a popular spot to work from. The Østerbro outpost is rather large, so you won't feel you are in the way or have to give up your seat after an hour. Shabaz makes great coffee and has a tempting offer. For DKK 45, you can get a coffee of your choice and a croissant or cookie. The croissants are delicious!
Shabaz has a large menu featuring both breakfast and lunch options, so if you decide to spend your day here, you're all covered when it comes to food.
Multiple locations citywide
Coffee Collective in Nørrebro (and more spots in the city)
Many would say that Coffee Collective has the best coffee in the city. Whether you agree or not, Coffee Collective does have gorgeous cafés with beautiful interiors – ideal hangouts for getting productive.
The Coffee Collective Nørrebro outpost is located in hip Jægersborggade and they've recently opened another location by Sankt Hans Torv. Their Frederiksberg location is also well worth a visit. However, it's worth knowing that Coffee Collective does not offer free WiFi, but if your phone can do internet sharing, you're good to go.
Multiple locations around the city
Les Trois Cochons in Frederiksberg
Les Trois Cochons isn't entirely a get-work-done café but more of a café-restaurant. However, grabbing a seat at the bar by the window works wonders with getting creativity flowing and deadlines met. The café menu includes French dishes, their breakfast menu is lovely, and their croque monsieur is to die for. The interior makes you feel like you're in Paris, and who couldn't use that feeling during these travel-less coronavirus times?
Værnedamsvej 10, 1619 Copenhagen
Rist, right next door, is another welcome work-friendly option.
Hopefully, one of these cafés will fulfill your work productivity needs, spike your creativity and get you out of the house for a few hours. Have fun while working and inhaling the aroma of a good cup of coffee that wasn't brewed by you in your own kitchen.