The first ever thesis festival: "We're combining new knowledge with an atmosphere just like a regular music festival"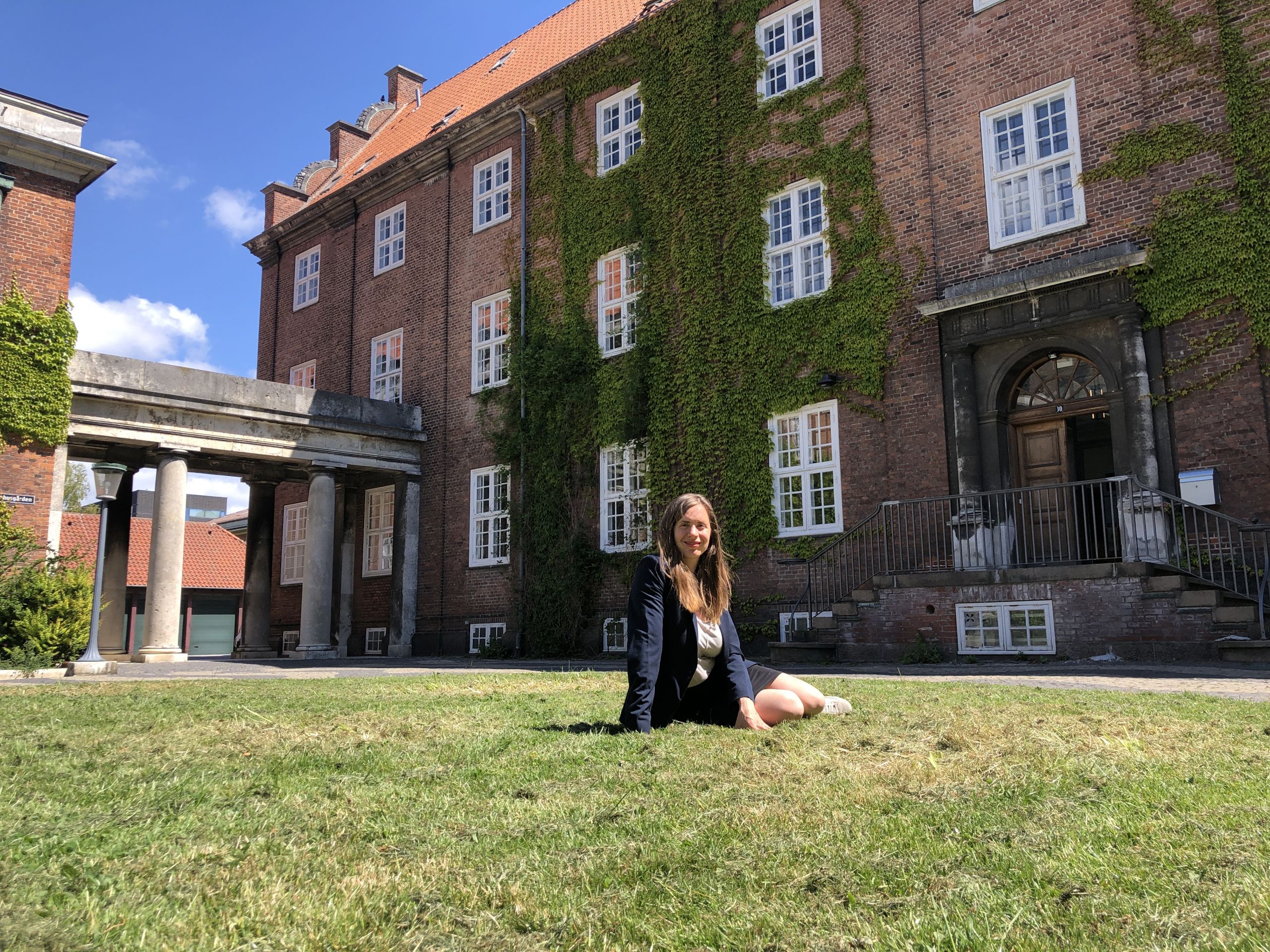 For two days in September, the old police station at Frederiksberg will be the backdrop for different stages where audiences will be introduced to no fewer than 75 master's theses as well as musical interludes, speeches, lounge areas, workshops and debates.
Countless hours of hard work are always spent, along with ups and downs, on what is usually the culmination of years of studying. However, according to director of Station Maria Flora Andersen, when the last sentence is written, the grade has been given and the bubbles have been consumed, a significant amount of the theses end up collecting dust on an archive shelf.
But this autumn, Station and UNGDOMSBUREAUET will break with this tradition. From September 23-24, they will unite to host the first-ever master's thesis festival (Specialefestival) celebrating students' efforts to pave the way for sharing the knowledge generated with audiences totaling 1,500 people.
"We're aiming to create an atmosphere just like a regular music festival or similar event. This means that the audiences can enjoy different stages, lounge areas, music and activities," Maria Flora Andersen says and continues:
"There'll be no fewer than 75 thesis presentations from candidates across the eight different Danish universities. Besides that, we will have visits from guests who'll talk about their master's thesis projects as well as workshops where collaborators, student organizations, universities and companies will open up for debates about current subjects and issues."
In Denmark, around 26,000 master's theses are submitted every year. Approximately 3,000 of them come from CBS students.
"We want to support master's students in passing on their knowledge to a larger audience and society, where it can inspire and hopefully contribute to making important changes," Maria Flora Andersen says.
A regular festival and theses presentations
Right now, theses are being registered and though many cover a variety of subjects – some common themes are emerging.
"We have yet to decide which ones we'll pick out for the festival. But across the theses, I can say that themes such as gender matters, equality, diversity, the circular economy, the climate and sustainability recur again and again," she says and goes on:
"But then there are also theses that stand out, such as the one dealing with the role of being a stay-at-home mother and a psychology thesis about trauma. However, what all the writers seem to have in common is a pride in their work and an eagerness to share the knowledge they've gathered."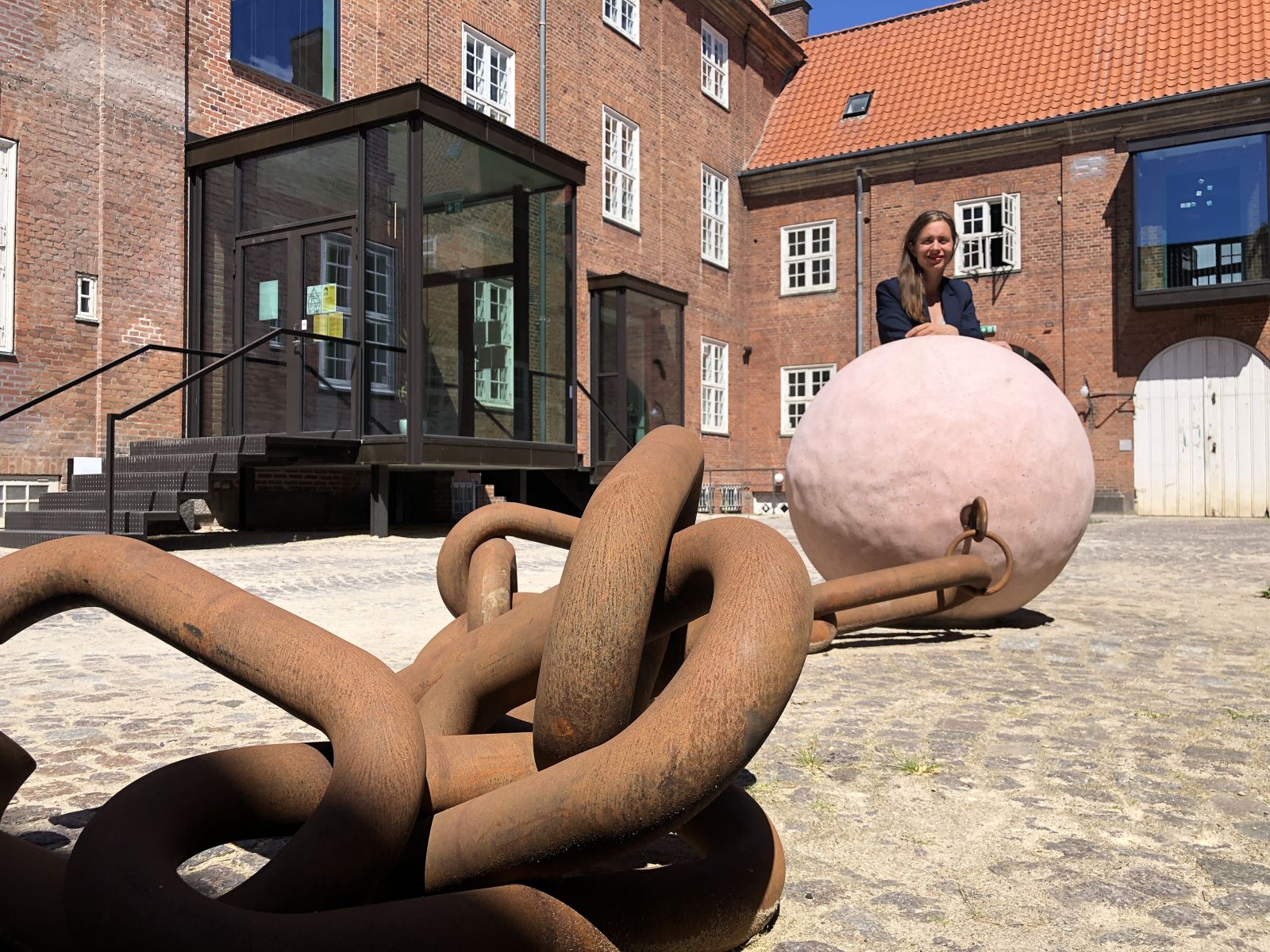 As an introductory thesis speaker, Maria Flora Andersen explains that the selected students get 15 minutes to present their knowledge on one of the festival stages.
And in order to prepare the students for their performance, the festival is collaborating with the speech school Røst, which will arrange a series of short courses in Copenhagen, Odense and Aarhus for the students.
"There are other ways to convey new knowledge than just standing up and talking. And without revealing too much, we'll try to experiment a bit with the performances," Maria Flora Andersen says.
Celebrating the effort
Last summer, Maria Flora Andersen handed in her master's thesis. With Kolding Municipality as a case, she wrote about public and private partnerships within the field of the circular economy.
And as a graduate who has experienced it all at first hand, she hopes the festival can contribute to changing the perception of master's theses.
"Even though they might stem from different universities or academic disciplines, all master's theses are small pieces of research that are based on the same theories and methods, and therefore the ambition should be to communicate them further," she says and continues:
"The point about writing a master's thesis is to gain new knowledge and I really believe that the knowledge compiled in master's theses deserves to be accessible to society on the same level as every other type of research. And that's exactly what we're trying to do with this festival."
But not only does Maria Flora Andersen believe the knowledge generated should be disseminated to a wider audience. She also thinks the students' efforts deserve some appreciation.
"You put an infinite amount of time, consideration and energy into writing a master's thesis. It's most likely the first, and for many probably the last, time you work so intensely with something so specific for a long period of time. Therefore, I think it's important that we celebrate the effort with a festival," she says.
Furthermore, from her own experience of the process of writing a master's thesis, she thinks the festival might also help to remove some of the load from the students' nearest and dearest.
I can say that themes such as gender matters, equality, diversity, the circular economy, the climate and sustainability recur again and again
"When I was writing my master's thesis, it was all I could talk about, and it came to the point where my boyfriend and friends had had enough and didn't want to hear about it anymore," Maria Flora Andersen laughs and adds:
"The joy of sharing the knowledge you've spent so much effort on, and are very passionate about, is more than welcome and will now have a forum at the festival where people will be curious and pay attention to it."
She explains that the festivities are not only reserved for the master's thesis students. They are also open to family and friends, citizens, researchers, representatives from the business community, politicians and interest groups who might be interested in getting sucked into the students' thesis bubbles.
"Moreover, it's an opportunity for students who are on the verge of writing their own bachelor's or master's theses to gain inspiration perhaps some clarification about the process and the different ways of approaching the extensive task of writing a thesis," she says.