Staying in Dublin during Covid-19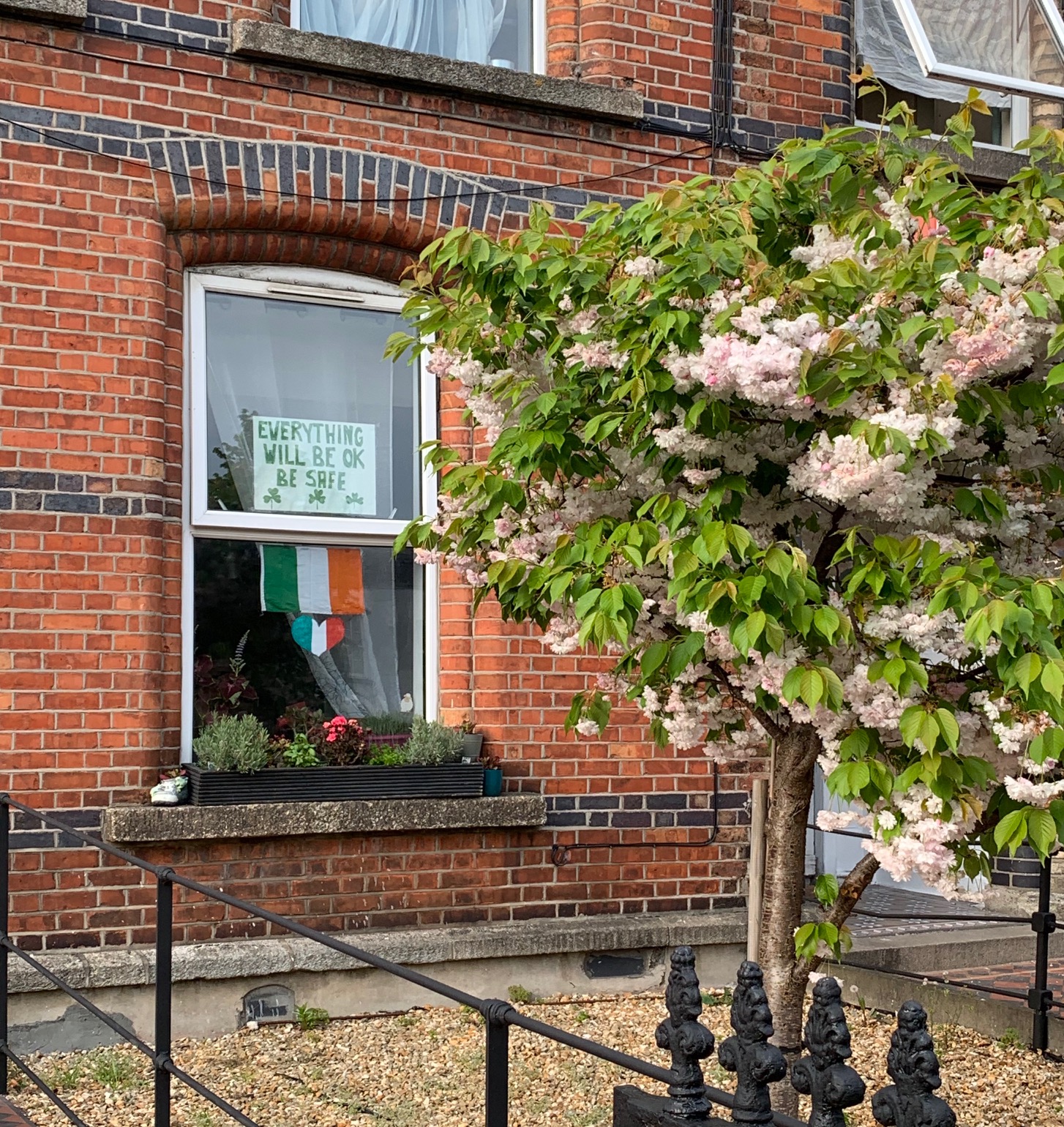 As an intern at the Royal Danish Embassy in Dublin, I was asked if I wanted to end my internship and go home to Denmark when the coronavirus broke out in Ireland. I quickly decided that I wanted to stay in Dublin.
I felt, and still feel, very safe in Ireland. It isn't the worst place to stay during these corona times. And I didn't see any purpose in going back to Denmark. I wouldn't be able to study at the library or go to CBS, for that matter. I wasn't sure if I would even have a place to stay in Copenhagen before August 1st.
So, it just seemed a lot more practical to stay in Ireland. Also, I didn't want to go home yet, as I was offered the chance to stay at the embassy working from home like everyone else, which seemed a lot more exciting than going back home and watching Netflix.
Another factor was the risk of getting the virus while traveling back to Denmark. It all just seemed stupid to me and very impractical. Since I have decided to continue my internship during the corona lockdown, I have been working from home.
Working at the Danish Embassy in Dublin is very exciting and because it's a small embassy, I get the chance to work in different departments. I enjoy trying out different things and it gives me a great perspective on what I want to do when I finish.
What do I find interesting? How do I like to work? etc. It's amazing as an intern to have this luxury.
I personally feel like I have more clarity concerning my own future. I have also done my fair share of presentations for Danish students who visit Dublin as part of their education. My presentation is about Ireland and Irish history and politics.
It is very easy to love Ireland, but when you first start studying the country, it's impossible not to fall in love. Ireland has a very interesting and dramatic history, which Danes haven't studied that much. At least not during my school years, which is a shame.
Ireland has so much to offer and we have a great deal in common, what with both Denmark and Ireland being small countries. Maybe Brexit will provide Ireland with the opportunity to shine a bit more. At least, that's what I aim for when holding my presentation for visiting Danish students.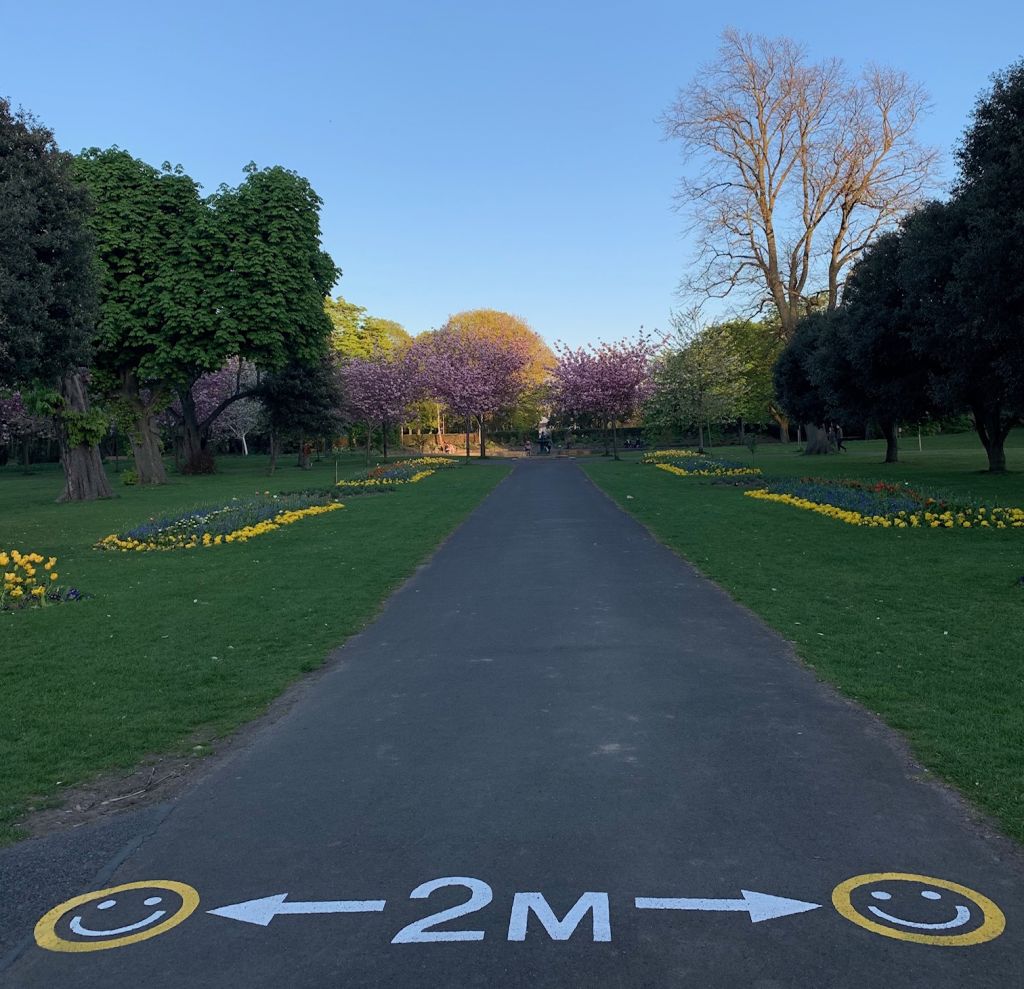 Since the coronavirus outbreak in Europe, my work assignments have changed a lot, of course.
The priorities for all Danish embassies changed overnight and we had to adapt to the new tasks which were given to us. It has been very interesting to be part of this work and very nice to feel included. The experience is, of course, unique, and I can't say if it's going to benefit me in the future.
But in the worst case, it will be a great icebreaker for job interviews. Even though I haven't been able to go to the office for two months now, I still feel very included in the daily work, and socialise with my colleagues from a distance. The embassy staff has a weekly meeting where we catch up with each other both privately at home and on work related themes.
We all have new and very different daily routines and so far, no one has got the virus. We also made a book club where we leave books at the office for each other.
It's a nice way to share new things with your colleagues and let them know that you are thinking of them. Ireland hasn't started to ease the restrictions yet. Actually they just extended the restrictions until May 18th.
However, they did publish a plan to start opening up society. It's going to be a very slow process. If all goes well, I will be able to walk within a 5-km radius from my home from May 18th, and pubs will reopen on August 10th which means no more pub stories from me, sadly. But I will be able to walk to other parks soon.
Tips:
If you decide to do an internship, I highly recommend that you really study your destination's history. For me, understanding the history is very beneficial for my work. It's also a great way to really experience a country and the city you are living in.
Consider your internship placement. Do you find the country's culture and customs appealing or maybe interesting
Consider the size of the internship institution/organisation. Sometimes it can be very beneficial to do an internship at a small place. You will be included in more projects, get greater responsibility and your work will be appreciated more.