When all pubs and bars are asked by the Irish Government to stay closed then you know it's serious!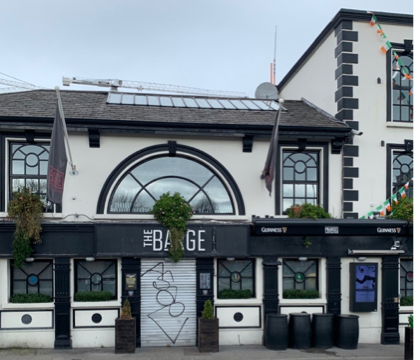 February 29th was the day Ireland confirmed its first coronavirus case. The virus hasn't been spreading here as rapidly as in other EU countries.
The Irish government announced a lockdown for educational institutions the day after the Danish government. At that time, Ireland and Northern Ireland had registered about 71 cases in total with no deaths.
How is the corona situation effecting my internship?
Well, I was asked very early on if I wanted to return to Denmark. To me, it didn't make sense to move back.
Firstly, the situation is worse in Denmark. Secondly, the chance of me getting coronavirus during the transportation from Ireland to Denmark is a high risk. Thirdly, it doesn't really make any difference if I work from my home in Dublin or my parents' house in Jutland.
So, I decided that I wanted to self-quarantine in Dublin, which I'm doing right now!
Self-quarantine in Dublin
So, I don't have as much work to do at the moment. Mainly because everyone is dealing with coronavirus. I might have a couple of hours of work a day, which isn't much. The Irish national holiday St. Patrick's Day was cancelled, all the streets, which were supposed to be filled with people (mainly American tourists) were completely empty!
The Irish government has advised all pubs, bars, cafés and restaurants to stay closed for two weeks. On the bright side, Irish people haven't had the same need to "add" to their daily shopping as other countries (not mentioning any names ;-))
Housing is a huge problem in Ireland, especially in Dublin. According to statics, about 50% of people between 24-30 years of age are still living with their parents because they can't afford housing on their own.
During this past weekend (the first weekend of the lockdown), I noticed that more shops than usual had left food out for homeless people, which made me very happy during these uncertain times.
So yes, we still have lots of toilet paper in our local shops. However, the shops have taken precautions just in case some crazy tourist comes by and wants to buy all the toilet paper 😉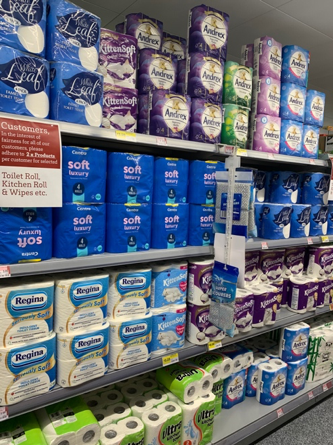 The Irish supermarkets are also very customer minded during these corona times. Making it very clear and visible how much people must distance themselves from each other.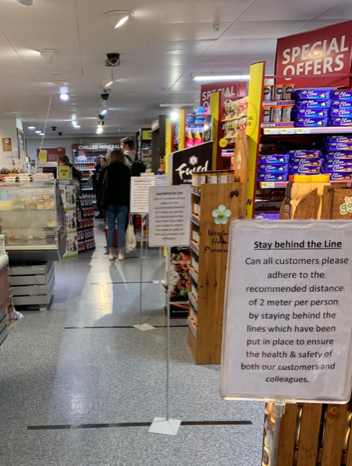 One positive thing about being self-quarantined is taking long afternoon walks, which are most welcome by the end of the day. And luckily for me,  Ireland and Dublin have lots of beautiful places to visit.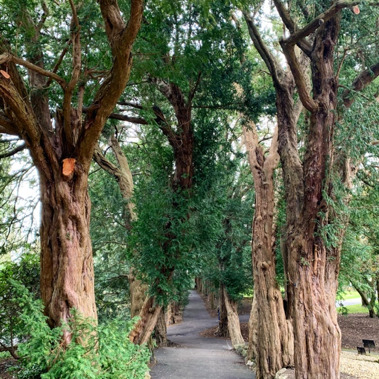 That was my corona update from Ireland! Stay safe everyone and stay inside.