Six new cafes and restaurants in Copenhagen you must try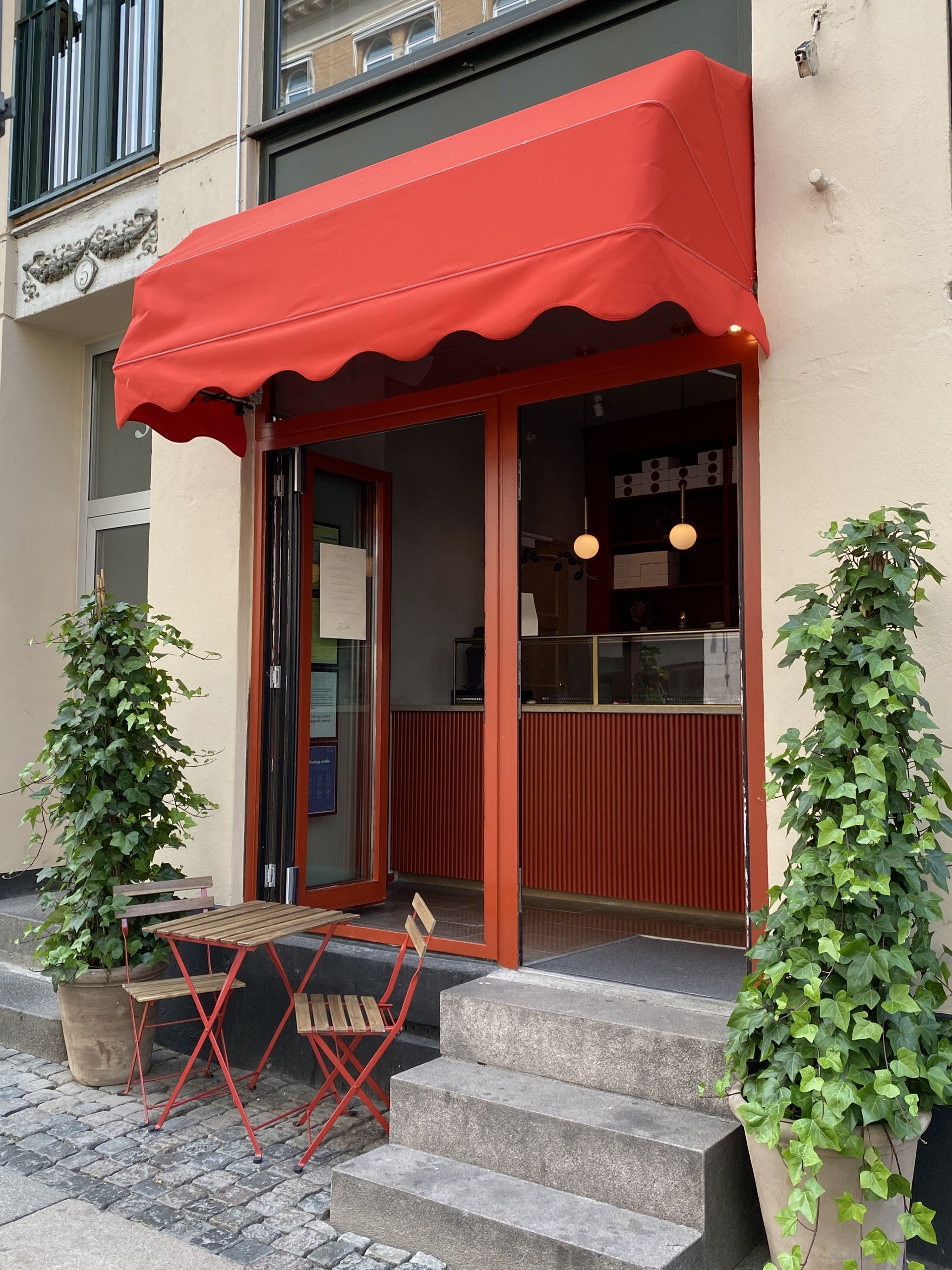 While it's been a bad year for a lot of restaurants that have been forced to close for months, it's not entirely the story for the whole industry. Plenty of new cafes and restaurants are popping up in Copenhagen, and here are six of them that you need to try.
After a long winter lockdown and being chained to a screen, what's better than closing your laptop, jumping on a bike and heading out into wonderful Copenhagen to explore everything that's been unavailable, such as a fabulous restaurant?
Nothing.
So that's what I've been doing for the past few months – without getting tired of it yet. And luckily there's plenty to explore, from new coffee spots to bakeries, brunch spots and restaurants. I've done the work and visited a list of new openings, and here are six of them you can't miss. From coffee for DKK 20, and little masterpieces of art in the form of cakes, to a new brunch darling and a Mediterranean hotspot.
New restaurant launches also share a glimmer of hope. That the world is returning to normal, that we are moving on, and that life as we know it, is back on track. That companies aren't all ruined and that they can afford to take a leap and build their dreams.
Cadence – next-level brunch in Carlsberg Byen
Sick of the tapas-style pick-and-choose brunch that was amazing a few years ago but has now become the new normal for most brunch cafes in the city? I feel you. Cadence hears you, too.
That's why its brunch offering stands out from the crowd, offering health-forward, next-level brunches. You won't find scrambled eggs and a bun with cheese on the menu. Instead, you'll find Grilled Polenta, Cadence salad with lacto-fermented goodies and seasonal pickles, and a breakfast pasta – yes, you read that right, with house-made fettucine. That's a bestseller, says Cadence's manager.
The coffee is great, the baked goods look delicious and it's fun to discover the area surrounding Cadence, the new addition to the city, the renovated Carlsberg Byen, which is quickly turning into a popular new neighborhood.
Ps. If you've been to Sixteen Twelve in Jægersborggade, Cadence is the brunch darling's newborn sister.
Cadence, Ny Carlsberg Vej 40
Delphine – a Mediterranean miracle
Greek food has been a no-go in Copenhagen with limited options and lack of quality. But now say hello to Delphine, a restaurant that changes that narrative. While the menu isn't entirely Greek but inspired by Mediterranean dishes, you'll get your tzatziki cravings satisfied.
Delphine has it all. Fabulous drinks, great vibes, a gorgeous interior and, last but not least, a delightful menu with delicious food at good prices. You can go for the family-style menu with 12 servings for DKK 400, or dive into the à la carte menu. Both options are great depending on your wallet and hunger level.
On the menu you'll find classics like tzatziki, flat bread, baccala, pulpo salad or try the fried zucchini flowers and the pea spread. Delphine also serves breakfast, or you can stop by pre or post dinner for drinks.
Delphine, Vesterbrogade 40
Babylon – All-day hangout with lake views
While Babylon isn't a new restaurant, the news is that they now open for breakfast and lunch, making it the perfect spot to start the day, especially if the weather allows it. Babylon is located inside the infamous Søpavillonen and offers outdoor seating by the lake side. You can't help falling in love with Copenhagen when you're sitting there enjoying the view, the sun and the atmosphere.
The breakfast menu at Babylon is limited but classically Danish. You can get coffee, yogurt and granola, sourdough with cheese, eggs, meat cuts and pastries. And frankly, what else do you need?
Lunch is more elaborate with shrimp on buttermilk toast, tartar with French fries and salad, with seasonal greens, asparagus, Danish potatoes and pistachios, whereas dinner is a set menu focused on fish and seafood.
Babylon, Gyldenløvesgade 24
Paulette – A cake sight for sore eyes
"Let them eat cake," a French princess reportedly once said. And may I suggest you do so at Paulette in Gothersgade right by Kongens Nytorv. This tiny patisserie with room for just one outdoor table will take you straight to Paris. The cakes are so pretty that it almost feels wrong to eat them, but the flavor will confirm that yes, while the cakes are pretty, they are also made not just for the eyes but for the tastebuds.
Paulette has a goal; to serve magnificent cakes that are available to everyone. This mission is reflected in the price. DKK 45 for a next-level cake, which is the price you would pay at a regular bakery in the city.
The menu offers a variety of seven different cakes that are based on seasonal produce, such as lemon and merengue, coconut and lime, rhubarb with white chocolate and raspberry and cream.
Paulette, Gothersgade 3, 1123 København
Lille Kafeteria – where everything is DKK 20
In Copenhagen, you don't bat an eyelid when you're charged DKK 45 for a cup of coffee. It's completely normal, but it's also a sign that Denmark has some of the most expensive coffee in the world, according to the global latte index.
Unless you know of secret spots, that is, where you can satisfy your caffeine cravings without breaking the bank. Lille Kafeteria is one of those spots. The concept is simple. Everything that's offered – from the croissants to the morning bun with cheese, the juices and the full espresso menu – is DKK 20. Simple, cheap, amazing. And the best part (especially for a fanatic oat milk drinker?) There is no surcharge for vegan milk alternatives. What's not to like?
Lille Kafeteria, Istedgade 111
Bottega Estadio – A reason to check out Østerbro
While I'm a born-and-bred Østerbro gal who's since escaped to Vesterbro, it's no secret that Østerbro is not first on the list when contemplating where to go for vibes, hip restaurants and cafes in Copenhagen. Yet that seems to be changing. First came Juno, the evergreen bakery that's still creating long lines of pastry-hungry people more than three years after opening.
Now, the hip institution Bottega Barlie has its eyes on Østerbro with the launch of Bottega Barlie's sister, Bottega Estadio. Located between Fælledparken and Østerbrogade, this is the place to be – and be seen.
With outdoor seating at the front and back, Estadio leaves plenty of room to hang out with a good bottle of wine, oysters and tacos from the Latin-inspired menu, or enjoy coffee and sourdough or rye bread with churned butter and cheese for breakfast. If you're into something heavier, the Eggs Benedict or Huevos Rancheros will take it home.
Bottega Estadio, Gunnar Nu Hansens Plads 9