Research in corona times: "We are finding cures for companies"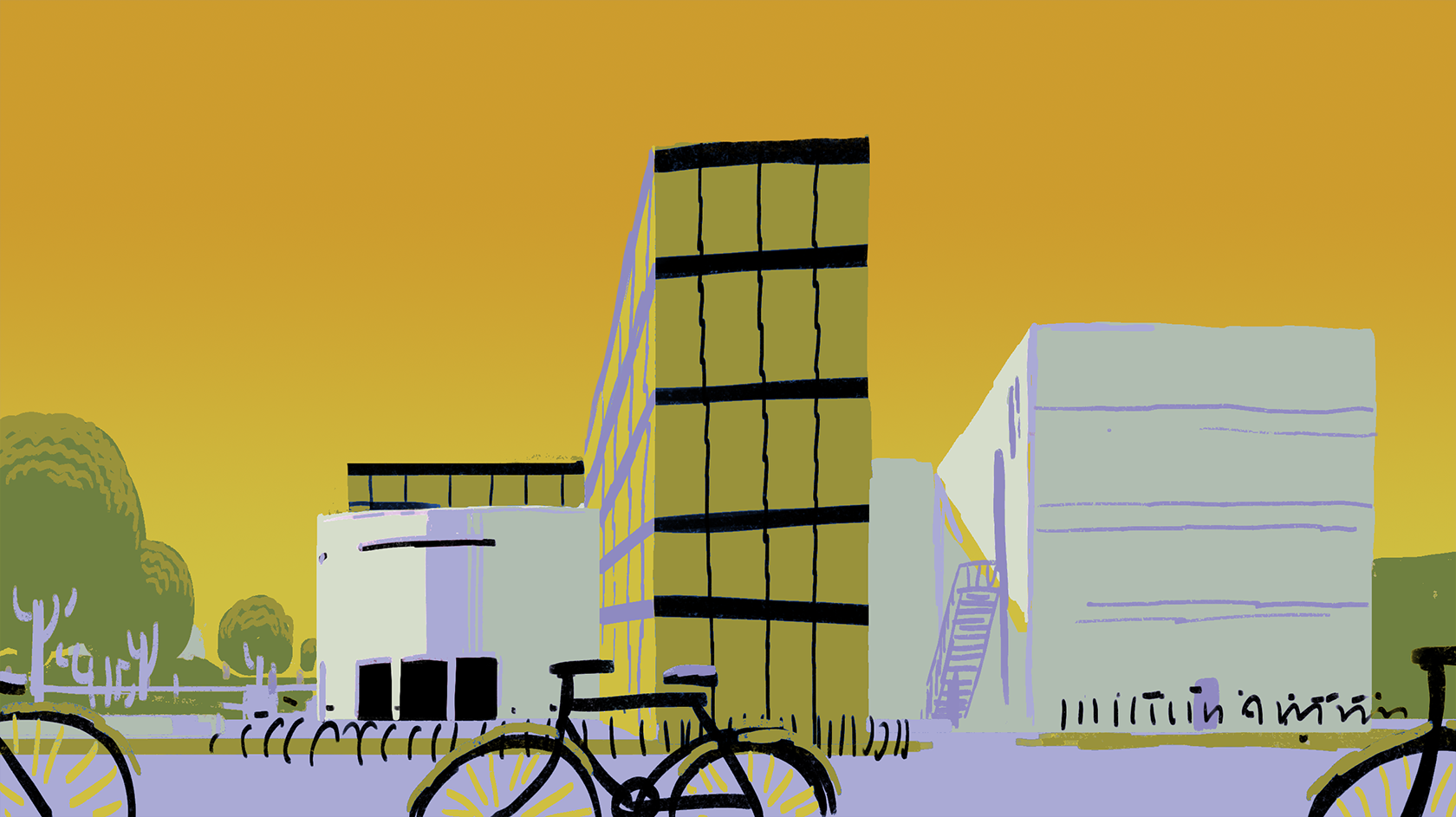 More than 2.5 months into the lockdown, CBS' researchers are feeling the effects of Covid-19 – and in different ways, heads of department report. Fewer and more effective meetings are leaving time for finishing papers, and the situation is sparking new questions and projects related to coronavirus. But young researchers in particular are struggling under the heavy pressure to finish on time.
In the media, natural science researchers have been drawing attention to how the coronavirus crisis is affecting their research. Locked out of their laboratories, valuable research and knowledge risks going to waste, and they have had to put important field studies on hold.
But what about CBS researchers? How are they coping more than 2.5 months into the lockdown? Is it tough getting any work done with kids at home? And has a lot of research been shelved due to cancelled fieldtrips abroad or difficulties getting surveys filled out?
CBS WIRE has talked to three heads of department at CBS who have been following the researchers during the pandemic. And while the researchers' responses are generally mixed, they all share something in common – new projects and research questions have been started and explored like never before during the coronavirus crisis. But we will get back to that.
Jens Gammelgaard, the Head of the Department of International Economics, Government and Business begins on a positive note: "From my perspective, faculty members have been surprisingly calm and accepted the situation. This is an external influence that you simply have to conform to. If it were something coming from within and people couldn't deal with it, they would have spoken out about it," he says and adds:
"Personally, my transportation time has been reduced tremendously. At CBS, I could easily spend an hour just walking from meeting to meeting between CBS' buildings. Now, the only transportation time I have is the 30-second walk to get my coffee in the kitchen."
When a research stay abroad, data collection or case studies are put on hold, it's difficult to meet the tight deadlines. And that puts the PhD Fellows under enormous pressure

Jens Gammelgaard
Adam Lindgreen, the Head of the Department of Marketing, explains that at the beginning of the lockdown, the researchers spent almost all their time converting their teaching activities into online formats, but when they began focusing on their research, issues started to appear.
"Some have experienced that it's harder to collect data for projects. Especially projects that need participants to fill out a survey or questionnaire. All people are thinking about is coronavirus, so those kinds of thing are just drowned out," he says and continues:
"What I am hearing a lot, though, is that many meetings can be conducted through, say, Teams, in a much more efficient and effective manner. Not all meetings, of course, but many of them. And, several colleagues say that some meetings really are not necessary, and emails can do the job. Now, we meet online and get to the core of the problem faster."
At the Department of Digitalization, the faculty has "not surprisingly, been good at adapting to online formats," explains Helle Zinner, Head of Department.
"However, there's no doubt that it's been rough. It's tough that you can't meet up spontaneously for daily chats, discuss academic matters or exchange opinions" she says and continues:
"And converting teaching from physical into online formats in a matter of 48 hours has been really challenging and taken time away from research. Now, the researchers are working on planning teaching for next semester, which will look different, and that puts extra stress on our ambitious researchers."
Young researchers in a tight spot
Although almost all research work is affected by the coronavirus crisis one way or another, a specific group of faculty members are finding themselves in a tighter spot than some.
Researchers embarking on their academic careers, either those employed as PhD fellows or postdocs, are facing obstacles that could potentially destroy their research, explains Jens Gammelgaard.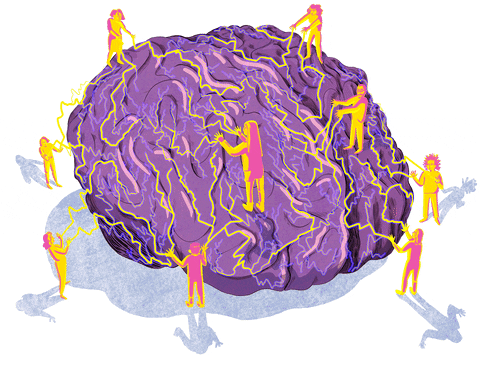 "Some of the young researchers' contracts are running out. So when a research stay abroad, data collection or case studies are put on hold, it's difficult to meet the tight deadlines. And that puts the PhD Fellows under enormous pressure," he says and continues:
"It's different when you are in your 50s and have a permanent position. You are not as affected by a cancelled conference or being unable to send out a survey as planned. You can just reschedule that project and work on something else."
The problem Jens Gammelgaard describes has also been highlighted by CBS' PhD Association, PAC. Together with the national PhD Association in Denmark and the Danish Association of Masters and PhDs (Dansk Magisterforening), they have made the Ministry of Higher Education and Science aware of the situation many PhD Fellows have been left in. So far, the ministry has permitted the universities to extend the contracts by up to three months, though the universities must pay for this themselves, according to Jens Gammelgaard.
"Right now, we are reviewing applications from PhD Fellows at my department who are applying to extend their PhD contracts. Maybe some of the PhD Fellows who are externally funded will be able to find funding themselves, otherwise we will have to take money from the department's budget," he says.
At Adam Lindgreen's department, one of the seven PhD Fellows is having difficulties finishing his research on time, as he needed to conduct an additional survey for his project before publishing it, but that is currently impossible, explains Adam Lindgreen.
"He must wait it out, until he can make the survey. If you are an established researcher, you can often do something else. Peer review articles, make a literature review, write a book or write a special issue," he says.
"We deliver cures to companies"
And, apparently, many researchers have seized the opportunity to start up new projects, while other projects are pending.
At Helle Zinner's department, a group of researchers is collecting data from social media platforms, such as Twitter, to investigate the spread of misinformation about Covid-19, while another researcher is looking into robots being used for teaching in schools.
"It's good to see that researchers can promptly put their knowledge into play in such situations, and that, at the same time, it also makes sense for society," she says.
Jens Gammelgaard explains that many of his researchers have also responded to calls from various funds, who specifically provide funding for corona-related projects.
"Right now, there is a need to figure out how the coronavirus and pandemics at large affect us. And when the economy crashes, business schools can find a cure to offer companies so they know how to act. And we can also find a cure for how state, organizations and businesses can work together during a pandemic. A lot of researchers have expressed an interest in this," he says and continues:
"This shows that the researchers want to help solving bigger problems and can re-saddle and do what's needed."
For example, two researchers, Zoltan Fazekas and Jens Olav Dahlgaard, from Jens Gammelgaard's department have produced a report in which they investigate the effect that re-opening schools has on families' health, emotional well-being, government support and economic situation.
They find that, overall, there are "very minor differences in health outcomes, well-being, political support, and economic well-being between parents with children in the 4th or 5th grades and those with children in the 6th and 7th grades."
The coronavirus is obviously having a big impact on various aspects of society, and we therefore need to research that impact

Adam Lindgreen
Adam Lindgreen from the Department of Marketing is also finding that many of the researchers have taken up new projects related to the coronavirus crisis. Including himself.
"I have coauthored an article on how businesses can measure whether they are ready for a crisis.  We have developed a framework of five strategic imperatives for an organization's improvisation readiness," he explains and continues:
"With an improvisation readiness index score, executives will know what to consider when managing through a crisis and not only surviving, but adapting and, ideally, thriving.  If an organization has a high score within a certain strategic imperative, there's a need to build on that strategic imperative and work on improving that field," he says.
And in Adam Lindgreen's view, researchers are wise to react to what is happening around them.
"The coronavirus is obviously having a big impact on various aspects of society, and we therefore need to research that impact. It's simply relevant to study. Also, we must contribute to society, and when businesses are hit by this, it's great if we can conduct research that helps them," he says.