RD: A snapshot of what the students can expect to meet in their future working life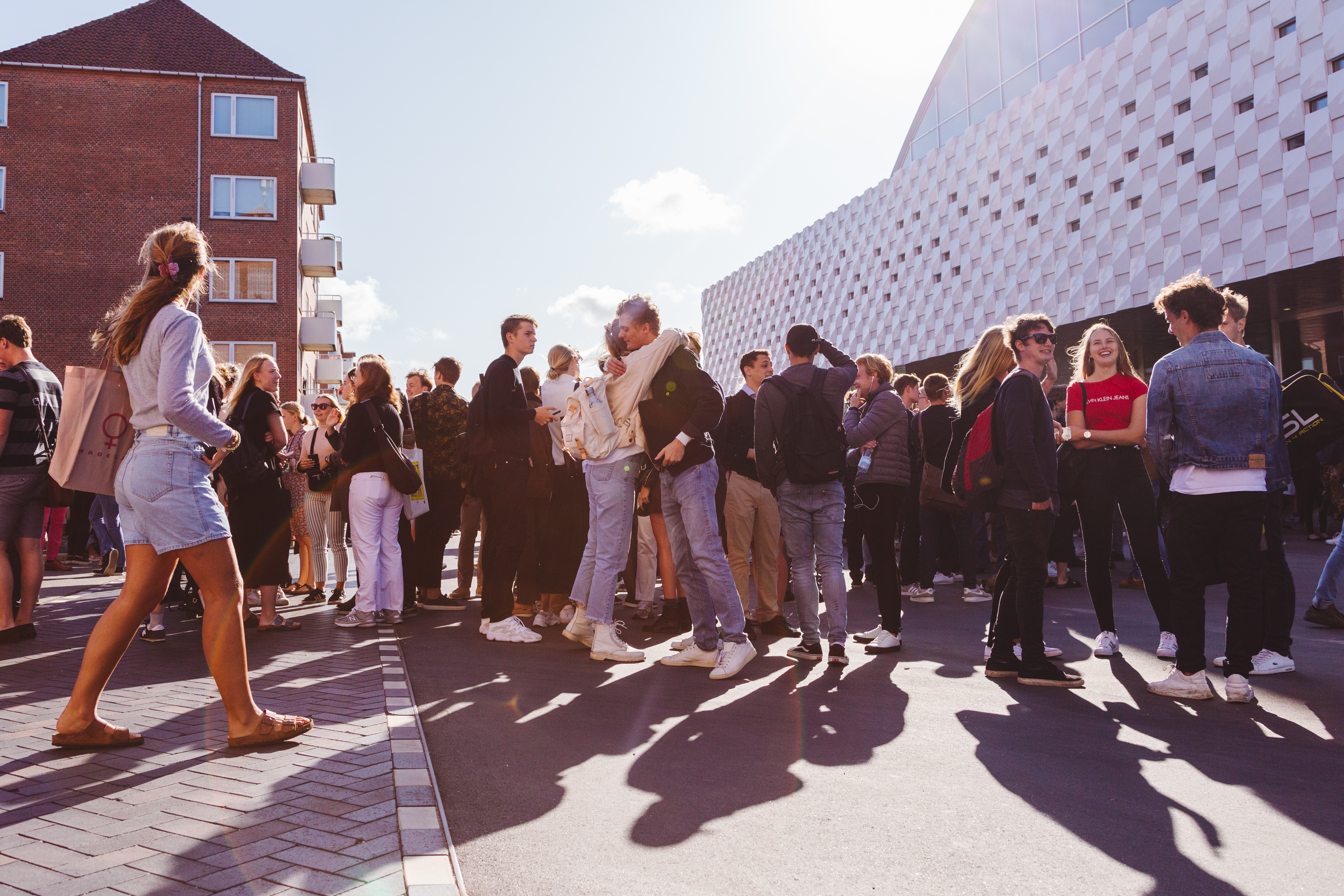 At this year's Responsibility Day, some of the heavy hitters of the Danish business industry discussed and shared dilemmas rooted in responsibility. The Academic Director of UN PRME at CBS hopes that the students appreciated the snapshot of what awaits them on the other side of their studies at CBS. Also, we asked Novo Nordisk and Ørsted what skills CBS graduates should acquire in order to solve responsibility dilemmas.
 The Ørsted energy company has a dilemma. More and more people are supporting energy generated from renewable sources, such as wind. But when the plans for erecting an offshore wind farm are announced, Ørested from time to time recieves concerning inquiries from locals, according to Filip Engel, Vice President of Sustainability, Public Affairs and Branding at Ørsted.
"We must learn to tackle that dilemma, and we do that," he says.
The healthcare company, Novo Nordisk, "develops and sells life-saving medicines for millions of people," and consequently also faces a core dilemma.
"In essence, our business thrives on more people falling ill. Still, we are determined to defeat these diseases, because society will only thrive if people are healthy and productive. So, how can we achieve that ambition, and how can it form the basis of a good business proposition?" asks Susanne Stormer, Vice President of Corporate Sustainability at Novo Nordisk.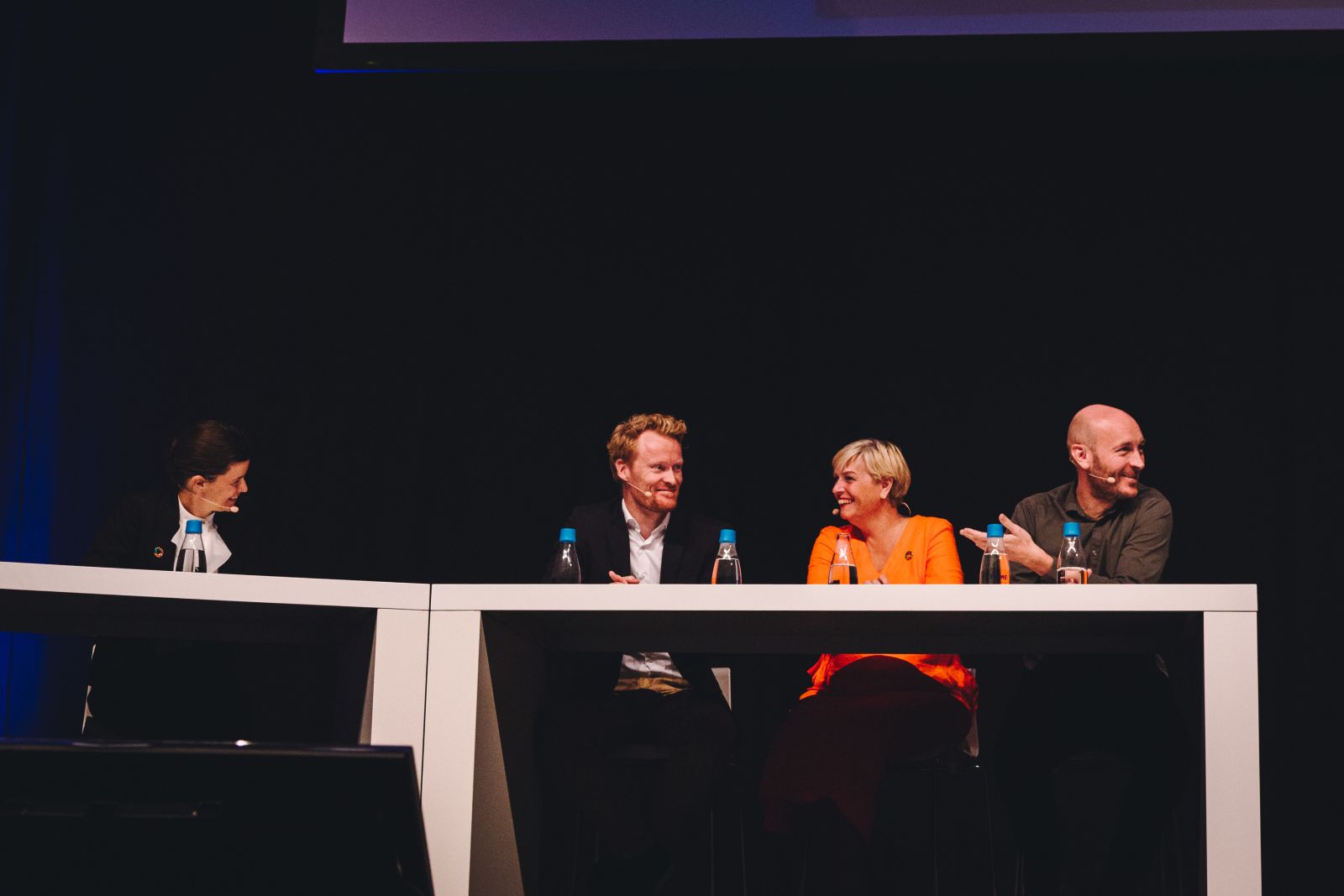 Both these companies, along with the pump manufacturer Grundfos, participated in this year's Responsibility Day, where they shared and discussed the dilemmas they are facing.
For the first time in its 10-year history, Responsibility Day was also attended by some of the heavy hitters of the Danish business community, as Caroline Aggestam Pontoppidan, the Academic Director of UN PRME at CBS, explained.
"This year we are focusing on large companies and highlighting various responsibility dilemmas in different industries. Our aim is that both the panel debate and the program will give students useful learning experiences in terms of how dilemmas, and the Sustainable Development Goals, can be interlinked," she says.
Responsibility is not something we can choose to take – it's simply one we have.

HRH Crown Princess Mary
Previous Responsibility Day events have focused on small and medium-sized companies and have considered how responsibility can generate business opportunities.
"Many students will end up working for large companies, and they must be able to deal with dilemmas like the ones presented during the panel debate. We want this snapshot to show what they can expect to engage with once they graduate," she says.
Challenge conventional thinking
The 3,110 bachelor students who have been admitted to CBS [this year] have plenty of learning and personal development in store for them in the years ahead. But what are the large companies expecting from graduates when it comes to solving responsibility dilemmas?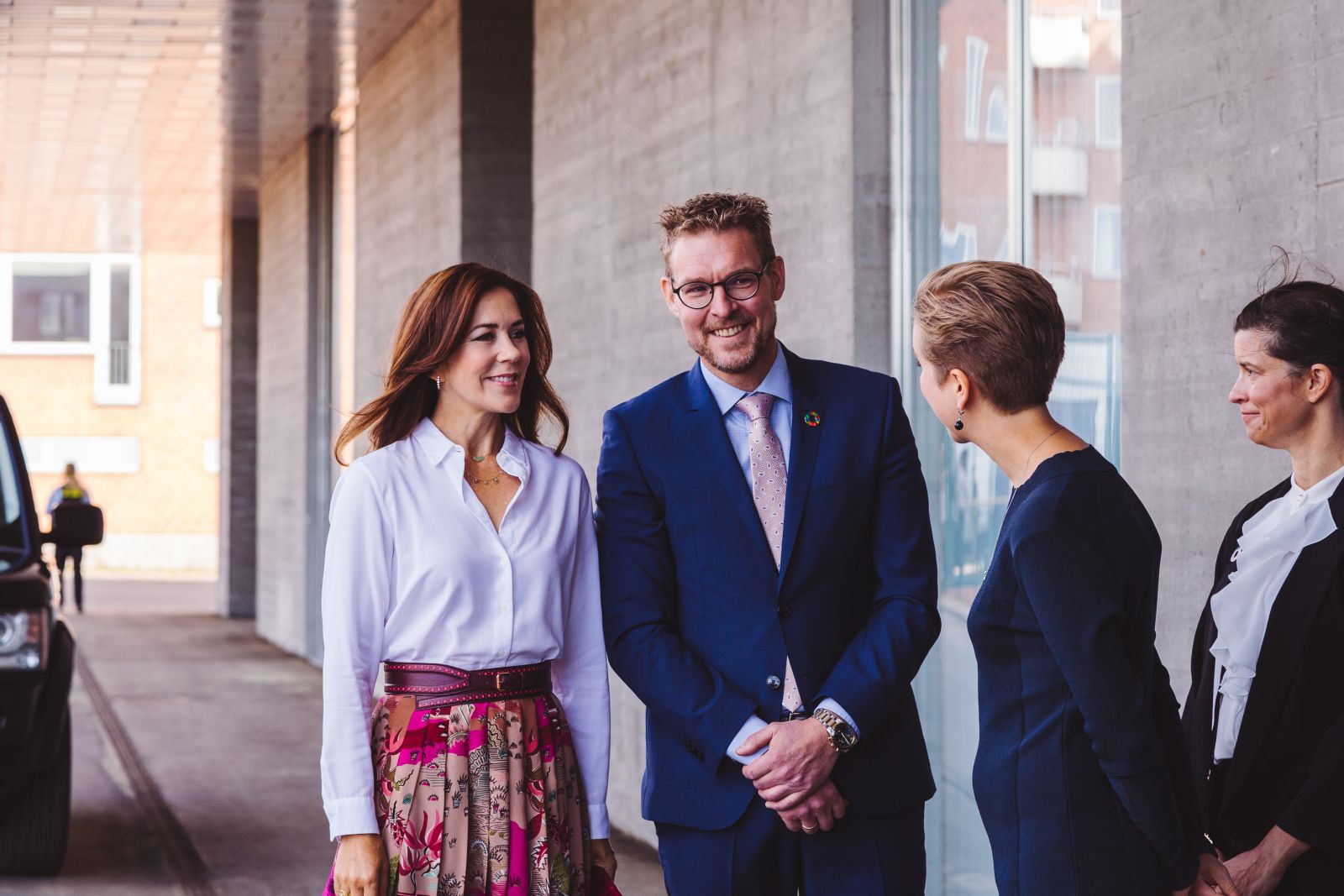 "The students must be able to cut through the clutter of different and contradictory concerns and dilemmas and propose a realistic way forward for the organizations where they work. Often, the ideal solution does not exist, and every decision you make comes at a price," reveals Flip Engel from Ørsted.
Susanne Stormer from Novo Nordisk points out that solving responsibility dilemmas requires a good understanding of business, society and the role of business IN society.
"You must be able to take an outside-in perspective on business, while also grasping the logics that businesses apply. You must understand the dynamics that determine societal developments. You must have insights into how all these factors are connected," she says, continuing:
"But first and foremost, you must understand that solutions require new approaches developed by people with different skill sets collaborating together. So, I'd encourage students to be curious and open-minded, analytical and critical, engaged in life as it unfolds around them, and empathetic in their approach to interacting with people in different settings – and to always challenge conventional thinking."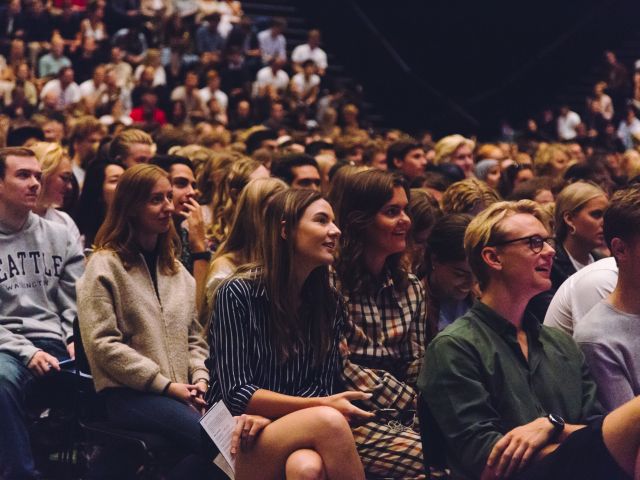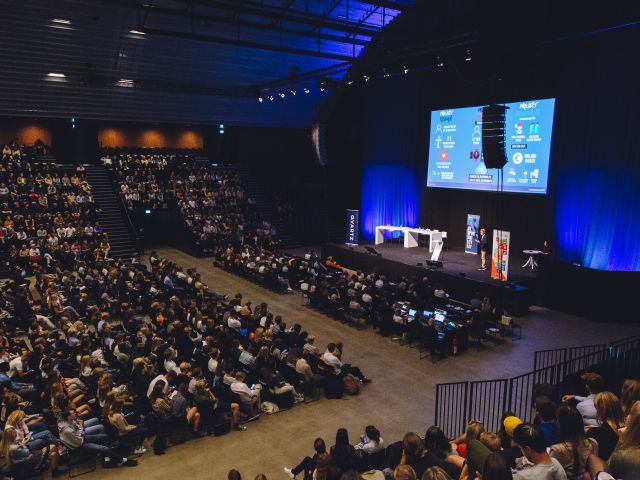 Responsibility Day every day
Students at CBS are continuously demanding more courses on sustainability and responsibility. For example, last year, master student Jens Henning Breivik wrote an opinion piece in which he wondered why CBS has no mandatory 5-ECTS module devoted exclusively to sustainability and responsibility. Other students have also reported that it is possible to complete a whole education at CBS without taking a single course or elective within the two fields.
Bearing that in mind, how can PRME make sure that CBS students encounter the themes of responsibility and sustainability on a more consistent basis than only once a year at Responsibility Day?
I will ask you to grab your inner Pippi by the hand. She is famous for her attitude to new challenges. Pippi says: 'I've never tried that before, so I think I should definitely be able to do that.'

President of CBS, Nikolaj Malchow-Møller
"This is  a really important question and it is something that is at the core of our work. CBS has already mandated the inclusion of responsibility aspects in its bachelor programs – this work will continue and advance," says Caroline Aggestam Pontoppidan adding:
"One course of action is to integrate more case studies in teaching and make sure that they include responsibility and sustainability. Companies are dealing with these themes right now and will continue to face them in the future. So there's an increasing need to integrate them in teaching to equip students with the knowledge to solve such business challenges," she says, pointing out that this year's Responsibility Day cases and video material will be available on the Canvas e-learning platform until the end of the year .
For the coming months, PRME will work explicitly with the UN's 17 Sustainable Development Goals and how they can be integrated in the larning targets.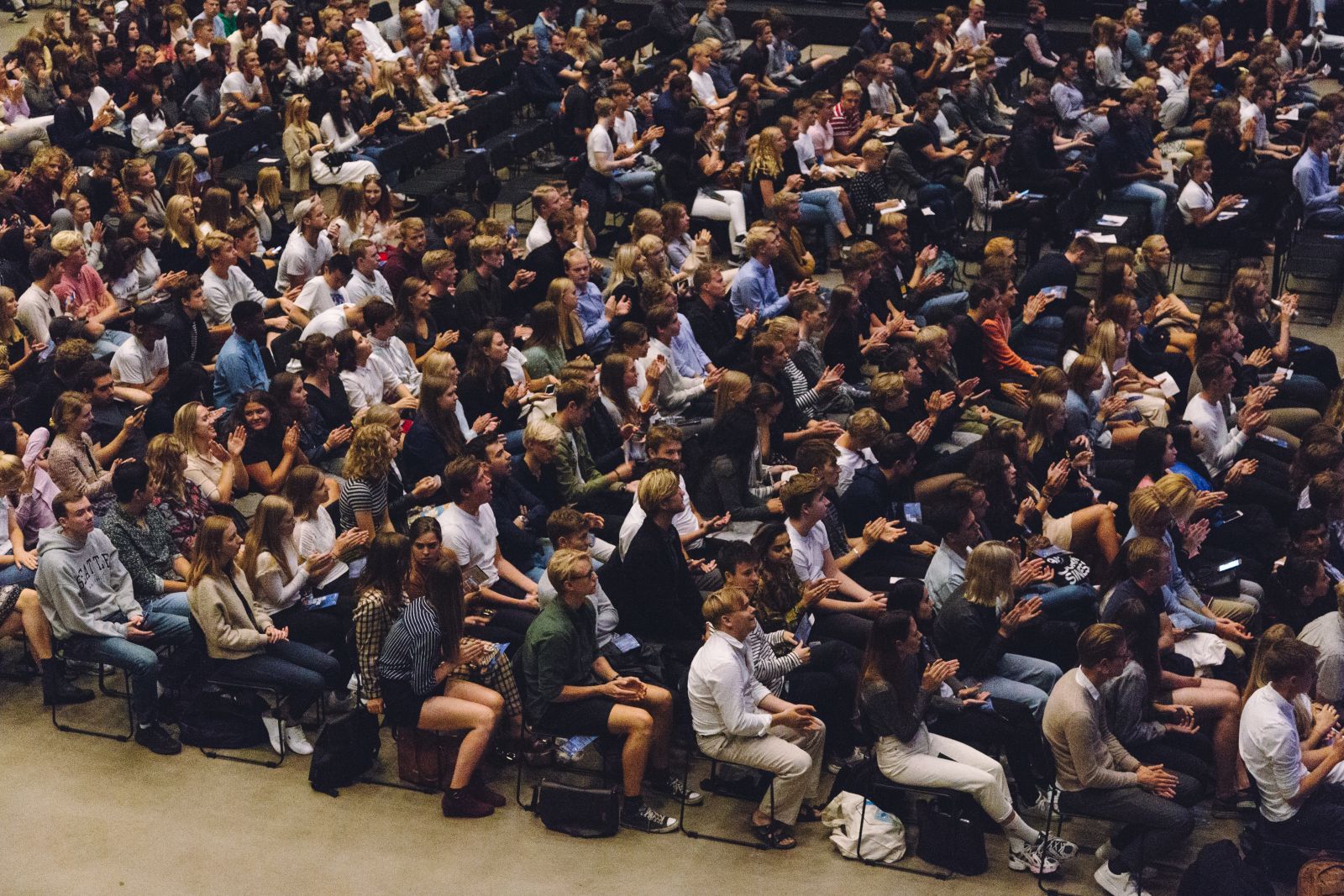 This year's Responsibility Day case
As always, Responsibility Day ended with the presentation of a case for students to solve – and this year it was developed in collaboration with Grundfos.
The case takes its point of departure in the project Water2Life, which in essence, aims to bring clean water to communities on every continent and is currently running in Kenya, Vietnam and the Republic of Honduras.
"This positive case story about trying to bring change to those in need, on closer inspection, entails subtle dilemmas. For example, how do you choose one country over another in projects like these? That is one aspect to consider. Whenever you do something good for one party, it is likely to have consequences for another, and that creates dilemmas for companies," says Caroline Aggestam Pontoppidan.
If you are faced with a difficult choice, toss a coin. While staring at the coin, you already know what you are hoping for. You have made a choice.

Piet Hein
The case features five questions, each with its own range of dilemmas. The deadline for entries is September 5 and the case solutions will be presented on September 12.