"Responsibility is like apple pie – hard to dislike"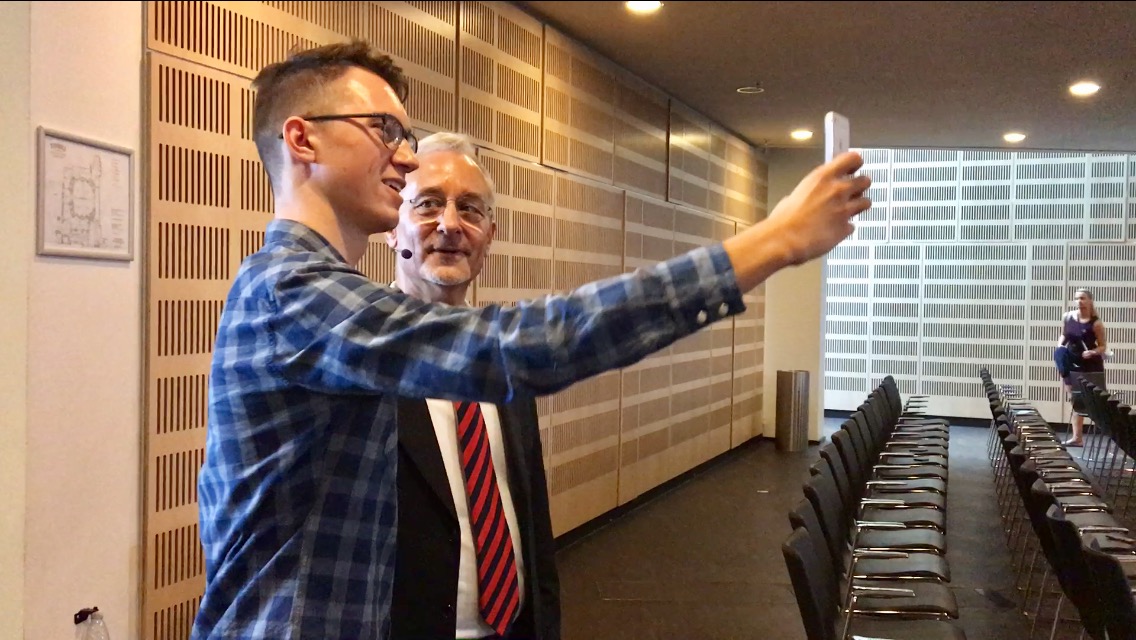 Responsibility was on the agenda when 2,930 new CBS students met at Tivoli Hotel on the 1st of September to hear about how CBS takes responsibility. At the end of the day, Yab Yum Clothing presented a case for the students to solve. But why is responsibility so important?
The first official day at CBS is called Responsibility Day. This year, it fell on 1st September and all 2,930 new CBS students were invited.
The day had a string of speeches including one by the HRH Crown Princess Mary, who pointed out that it is OK to "do well, by doing good." 
But why is responsibility so important to CBS? 'Cause as Eddie Ashbee, Associate Professor at CBS and moderator of Responsibility Day would say: "Responsibility is like apple pie – hard to dislike."
Hear what Per Holten-Andersen, President of CBS, had to say about responsibility when CBS WIRE talked to him after the show at Tivoli Hotel.
Be locally responsible 
Thomas Skinnerup Philipsen, President of CBS Students, encourages all new students to engage with their surroundings in order to change them for the better.
Taking responsibility doesn't necessarily include the entire world, it might as well be the city you live in, the university you are enrolled at, or even your neighborhood.
Before Responsibility Day ended at Tivoli Hotel, Yab Yum Clothing presented a case to the students.
They get two weeks to solve the case and come up with a plan to make Yab Yum Clothing even more responsible.
The fashion industry is one of the largest industries in the world and also one of the most resource consuming ones. According to Jonas Eder-Hansen, Chief Content Officer from the Danish Fashion Institute, one regular cotton t-shirt can cost about 2,000 liters of water to produce.
"Start to ask critical questions every morning when you look at yourself in the mirror. Look at your clothes, are they produced in a responsible way," he asks the students.
Nikolaj Madsen, Head of Sales and Marketing at Yab Yum Clothing, tells CBS WIRE that he's confident about getting good answers from the students, and is convinced that it is possible to be more responsible as a company without having a deficit. (See case questions in fact box)
Students: Be responsible and treat people the way you want to be treated
During the day at Tivoli Hotel, CBS hosted a panel debate including the President of CBS, the President of CBS Students, the Dean of Education, the Dean of Research, and the University Director.
Students had the chance to ask different questions in regards to responsibility and about how CBS is a responsible university. But what do the students think about responsibility?
CBS WIRE talked to three students about responsibility and gave them following question:
What do you think, when I say responsibility?