One of the world's largest case competitions: This year, with more than 4,000 students expected to participate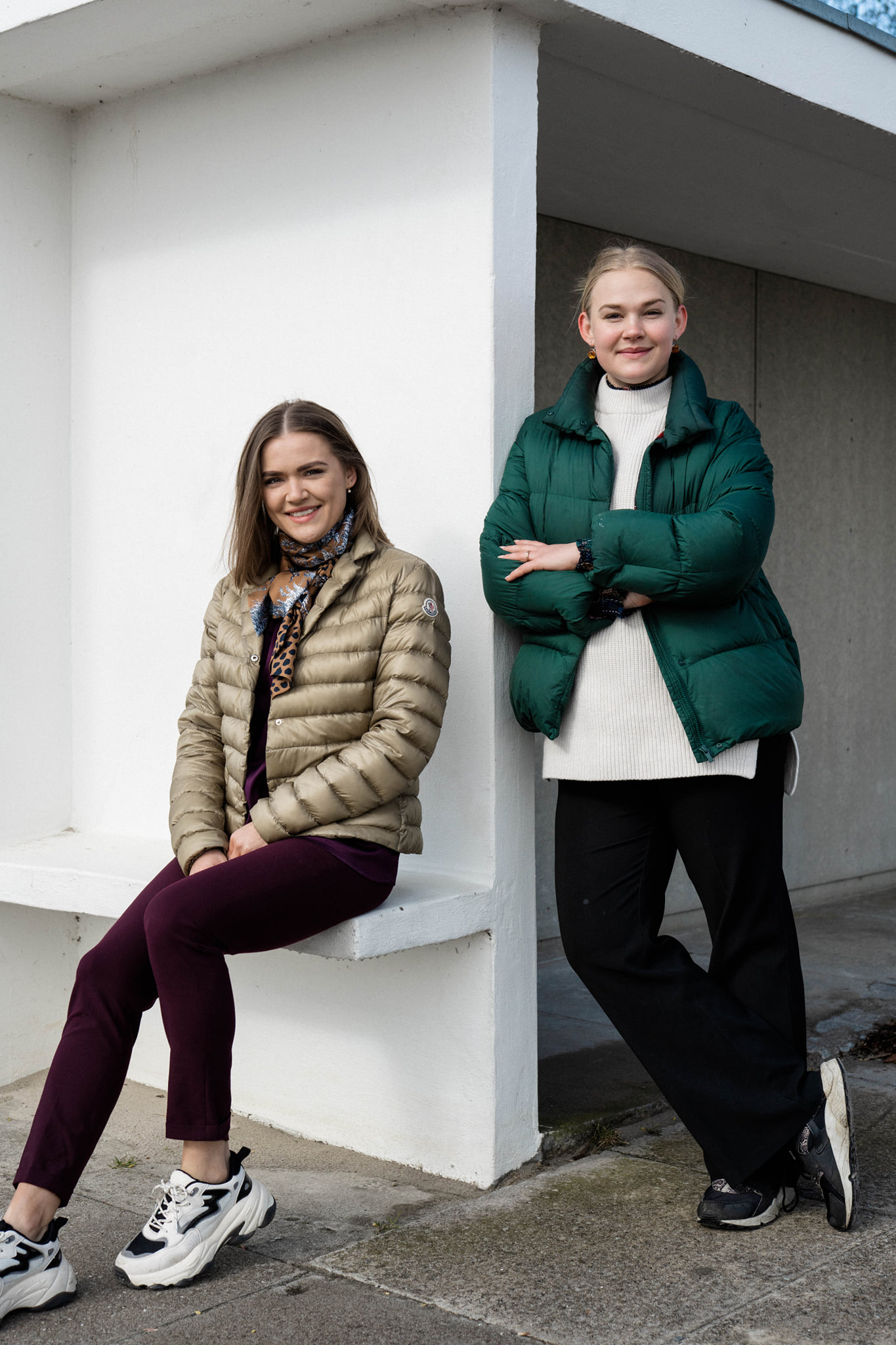 The CBS Case Competition is celebrating its 20th anniversary this year. Twelve of the best teams are flying in to Copenhagen while 4,000 students will compete online in the GLOBAL version of the case competition. CBS WIRE's student writer Petra Mladá sat down to talk with Amalie Dam and Mie Dehn Møller, the Steering Committee, about the history and future of the CBS Case Competitions.
At this time of the year, CBS is buzzing with excitement. And if you haven't heard of the CBS Case Competition, known simply as CCC, that is about to change right now.
I met Amalie Dam and Mie Dehn Møller, who together form CCC's Steering Committee and from the first moment we met, they filled the room with enthusiasm about this year's case competitions. Their passion is clear, but what cannot be seen right away is the amount of hard work they and the CCC organizing committee put in every day and every year to make CCC a magnet that attracts up to 4,000 students – ready to sign up and compete against each other.
"Our first competition is the GLOBAL competition, which is open for all students around the globe competing digitally up until the finals. For the finals in week 8 the three finalist teams fly to Copenhagen. But this year, the finalist teams will join the final and present their solutions digitally. And then we have our Invitational competition – our legacy competition – which has been running for 20 years now. This is the competition for which we fly in 12 of the best teams from around the world to compete in solving a real-life business case," explains Mie Dehn Møller.
Organizing an event is one thing. Participating is something else entirely. While all CBS students can join the GLOBAL case competition at the mere click of a button, joining the Invitational case competition takes time and effort. Amalie Dam tells me how her first interaction with the Invitational case competition transpired.
"If you want to participate in the Invitational competition, as the name suggests, it's by invitation only. Every year, we select and invite 12 schools that are some of the best at case competitions. And if you want to participate, you must attend one of those schools and be selected as part of the school's case team."
"If you go to CBS, you can sign up for CBS case teams. You must then go through a whole selection process. I didn't know anything about case competitions. I just saw a Facebook ad that said you get to go abroad for a week to compete for CBS. And I thought: Yes! Sign me up!" says Amalie Dam.
And she was fortunate enough to be selected when she was in the first year of her bachelor's.
"For my first case competition, I ended up entering the CBS competition. So, I didn't get to travel anywhere. At first, I was a bit disappointed about not going somewhere exotic, but it actually turned out well – because I think, honestly, that it was one of the best weeks of my entire life. It was a defining moment for me to be part of that."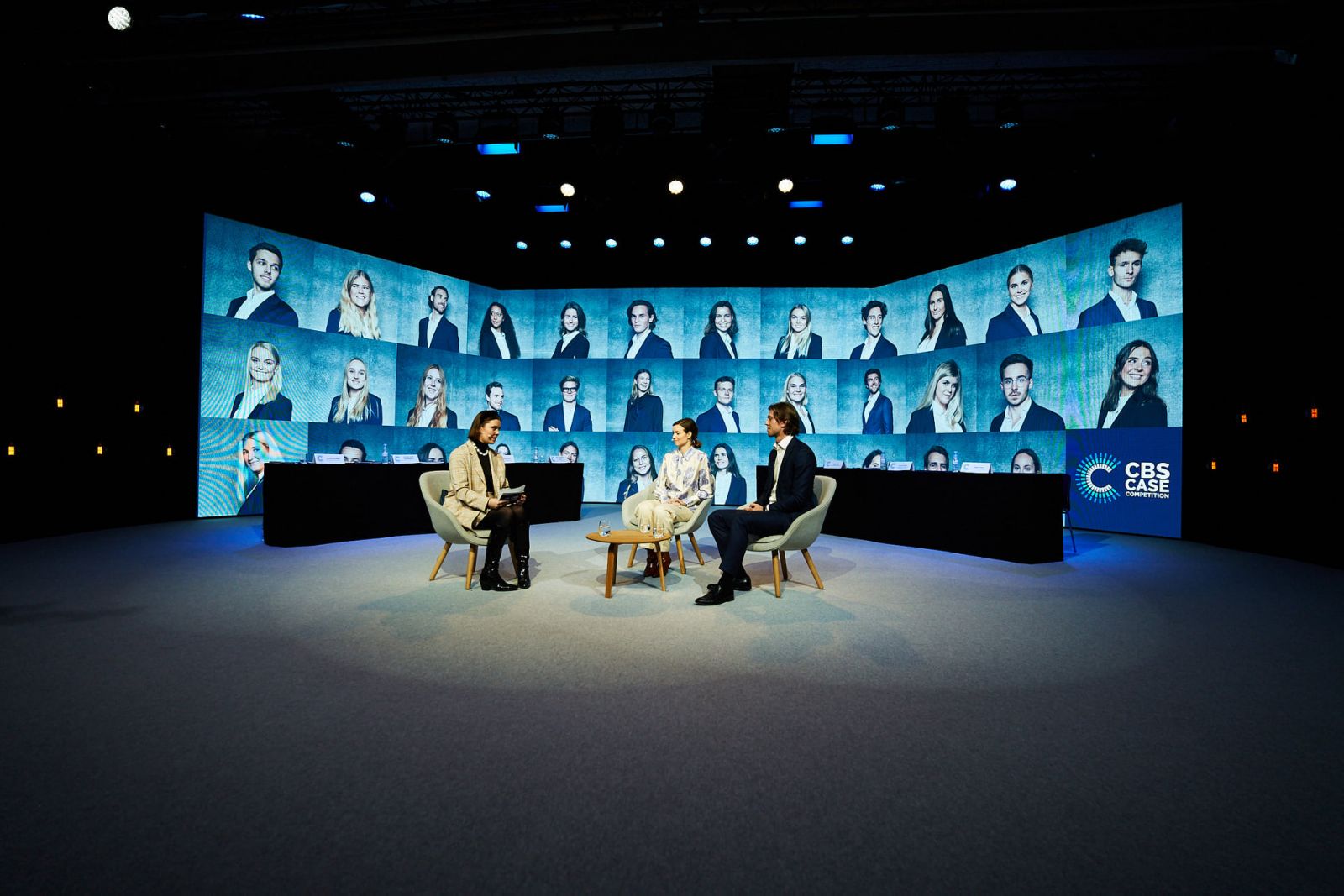 Amalie describes how, from the moment when all the teams have flown in, it feels like being in a little bubble with the other 11 teams, the team hosts, and the faculty advisors.
"One day, you are competing head-to-head in your meanest fighter mode, and the next day you are outside, sightseeing together and everybody is just having fun and joking, having a great time. You learn so much about yourself and your teammates, the case company, the other participants, their cultures, and where they come from," Amalie Dam explains and continues:
"It was such an amazing experience that I just had to have more. But once you have participated, you can't do it again. So, I just needed to figure out a different way to join. And then I signed up for the organizing committee and have stayed ever since."
The GLOBAL Extension 
The joy of spending hours in one room with a small group of people trying to solve a business case is no longer restricted to the chosen students among the 12 schools known for case solving. Case competitions worldwide have been changing and adjusting over time, and so has CCC.
"The GLOBAL case competition was invented back in 2019 to spread the concept, because the Invitational is quite exclusive, as it's only for the 12 teams selected. But the organizers saw that it's such a great learning opportunity for all students to participate, get hands-on experience and learn how you solve and present a solution to a real-life business case, which is why the GLOBAL instantly became our largest competition," says Mie Dehn Møller.
With , competing digitally from all around the globe, CCC aims to be bigger and bolder every year.
20 years in the making 
CCC was founded in 2002 by Simon Andersen and Martin Holm, CBS students who had themselves been members of case teams and were lucky enough to compete in the annual Invitational case competition in the US. They quickly realized the potential and effect of solving case competitions. But what about all the students who were not fortunate enough to be selected to join the invited team but still craved the experience?
One day, you are competing head-to-head in your meanest fighter mode, and the next day you are outside, sightseeing together and everybody is just having fun and joking, having a great time
According to Amalie Dam, it was their idea to bring the experience back to Copenhagen. And what started as a small project, with a mere six people on the organizing committee, took off. The organization's steady growth was by no means accidental. The committee's intense and systematic efforts allowed them to introduce "Beat the Elite," which ran parallel with the Invitational case competition.
"Beat the Elite is the predecessor of GLOBAL, in which CBS students could try to solve the same case that the "elite" Invitational teams were cracking at the same time, hence the name. This was developed into Open a few years later, where all students in Denmark could participate. And GLOBAL, for students worldwide, was later founded on top of that in 2019," explains Amalie Dam.
This year, the committee expects more participants than ever before. Last year around 3,600 students participated.
"Now it's one of the largest case competitions in the world. And this year, we are aiming for more than 4,000 participants," adds Amalie Dam.
Behind the scenes
The numbers keep growing both in terms of participants and the organization. It quickly becomes apparent how organized and structured CCC's organizing committee must be if you consider the scale of the two case competitions they handle. Having 40 members could easily become messy and hectic. But Amalie Dam and Mie Dehn Møller share a different perspective. Even when I asked them several times what they find hardest about steering the organizing committee, they quickly turn any negatives into advantages.
"We are quite a big organization, and obviously planning, strategizing, and then finally executing everything takes a lot of work. It's definitely one of the organizations at CBS that requires the most from its members."
"But I think it's one of the biggest learning experiences you can have. We have so many ups and downs, but I still consider being on the organizing committee is the best thing I've done for myself. I've learned so much professionally, academically and personally about myself and my fellow students," says Amalie Dam.
Mie Dehn Møller adds: "The best aspect is the sense of community. As soon as you say "yes" you gain so much. Whatever time you put in, you get back 40 times over in experiences and friendships."
"Unfortunately, there are still many COVID restrictions worldwide, so we decided to move the GLOBAL competition to the CBS campus where we will set up a big studio at Kilen, and the teams will be called on to present their solutions virtually, while the jury will be there in person. The spectators will have the opportunity to watch the event online or watch it live at Kilen," explains Mie Dehn Møller.