Sofie Carsten Nielsen: "CBS is a great case of everything wrong with the agreement"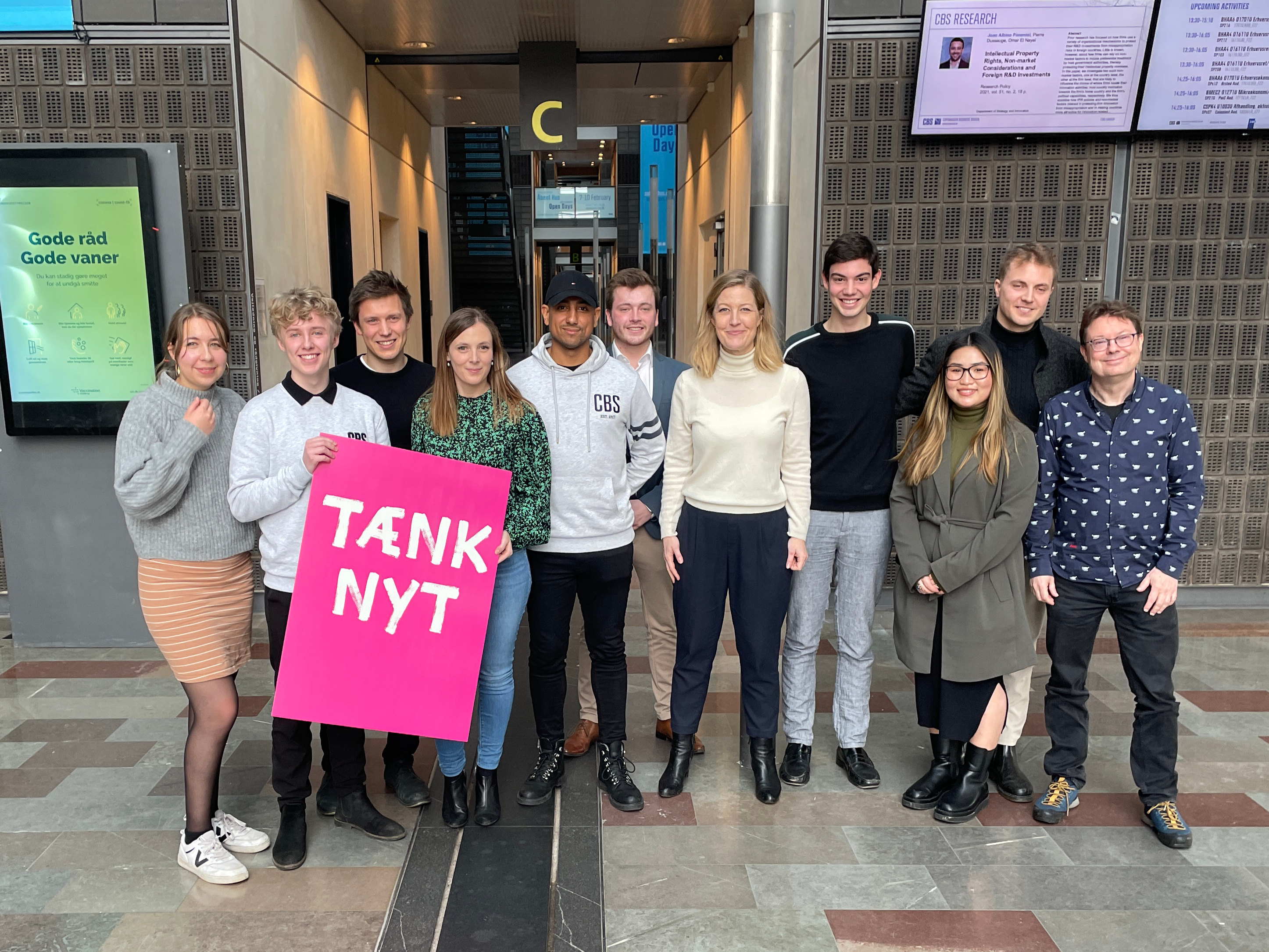 The Leader of The Danish Social Liberal Party (Det Radikale Venstre) visited CBS Students to discuss the consequences of the Regionalization Agreement. CBS Students plans to invite all the parties in parliament to participate in similar debate meetings on campus.
In a combination of political debate, parlor talk and fact-finding mission, Wednesday MP Katrine Robsøe, education spokesperson, and MP Sofie Carsten Nielsen, leader of The Danish Social Liberal Party and former minister of Education and Science paid a visit to CBS Students.
About 20 students, faculty and elected representatives took part in the immersive debate, and the sentiment was clear from the get-go; The Regionalization Agreement will have a devastating effect on our education system and the welfare of young people.
"Our education system needs innovative solutions to create equal opportunities across the country, but we can't do that just by cutting spending and closing study programs that are aimed at creating solutions for the future. If the agreement only meant that some study programs had to relocate, we could see the benefits, but it turns out that the main outcome will be major budget cuts and the loss of thousands of study places. This will only increase the already high pressure on young people today and that will not help the youth in the provinces," says Sofie Carsten Nielsen.
In her opinion, CBS' proposal to meet the goals of the political agreement is a perfect example of how the agreement will do more harm than good.
"CBS is a great case of everything wrong with the agreement. The study programs here are inexpensive but are of an extremely high quality. A vast number of CBS alumni go on to make Denmark richer, not just financially but also in terms of innovations we so desperately need in the future. We need people who can rethink leadership, how we structure the labor market with a decreasing workforce, how to tackle climate concerns and how to implement new technology. CBS is closing programs that excel at troubleshooting these solutions despite there being next to no unemployment among graduates. We are closing something that works and creates jobs. It makes no sense," says Sofie Carsten Nielsen.
Will create a divide between academia and society
Along with many participants at the meeting, she fears that the agreement will roll back progress and modernization achieved in the education system, creating a gap between the diverse demands in society and the focus on what is taught.
"If we end up with an old-fashioned outline for education, which seems to be the consequence of this agreement, we will eliminate all the study programs that operate in the fringes and foster creativity and innovation, thereby limiting new ideas and solutions. All aspects that are in high demand in the real world. It is a massive paradox," says Sofie Carsten Nielsen.
Despite the clear frustration expressed by most participants, she is impressed with how many ideas and solutions the meeting produced in just one hour.
"This meeting shows me that there is plenty to fight and a will to fight, and that gives me hope for the future, because there are so many talented people in places like CBS and I want there to be room for more. The students and faculty interests are clearly not self-centered; they are deeply engaged in creating more opportunities for young people all over Denmark. They want to be involved in how the future is shaped," says Sofie Carsten Nielsen and continues:
"A brainstorming session like the one we had today is what we should have done in preparation for formulating a political agreement. In just one hour, so many inspiring, inexpensive and uncomplicated ideas were presented for developing a better education for the future."
Hope for more talks
CBS Students hosted the event and appreciated that the MPs offered the opportunity to listen to the students and staff's points of view.
"This was a great opportunity to draw attention to the subject and for our opinions to be heard. It is our impression that they took what we said to heart and will use it going forward. It is, of course, nice to know that our cause has support in parliament and that politicians listen to our arguments. It is a huge contribution to our cause that they actually show up on campus to just listen," says Lars Hansen, Chair of CBS Students.
CBS Students plans to invite all parties in parliament to participate in similar debate meetings on campus. The main goal is naturally to try to stop the negative effects of the regionalization agreement, but also to better understand how politics works.
"These conversations with politicians give us some perspective into the decision-making process from those who actually had to make a decision concerning whether or not they should support or oppose the agreement. Perspective is a two-way street, and we also strive to present a nuanced perspective to the students in order to further understand the process and the substance," says Lars Hansen.
Support for the agreement is showing cracks
Tuesday two parties, Unity List (Enhedslisten) and The Alternative (Alternativet) decided to no longer support the regionalization agreement, stating that they had misjudged the effects. This has energized the students' fight against the agreement.
"It gives us even more incentive to hold events like this one because it shows that we can influence views. Things are happening and as the students affected by this agreement, we must play our part in advancing and fighting for the cause," says Lars Hansen.
And on Wednesday afternoon the students did just that. The debate and opposition to the regionalization agreement continued with a large demonstration in front of parliament, attended by 2-300 people according to Student Rebellion '22.
Students participated from all over the country, holding banners and signs with messages for the politicians and the ministers negotiating the agreement.
The demonstration was arranged by seven student organizations, including the Student Rebellion '22, and in attendance were MPs from several parties opposing the agreement, including Sofie Carsten Nielsen (RV), Katrine Robsøe (RV), Victoria Valasquez (EL), Fraciska Rosenkilde (Å) and also Troels Christian Jakobsen (Å), who surprisingly gave a speech about how they had made mistake with their previous support for the agreement.