A pandemic can be no match to the struggle, when you are hungry at midnight in Copenhagen
What is it like to arrive in a foreign country not really knowing anyone or how things work? Two newly arrived students share their thoughts on going on a challenging cultural exchange.
In the midst of the latest lockdown, with the campus desolate, exchange students arriving in Denmark have been trying to get to know CBS over the past few weeks. For many of them, the pandemic has overshadowed their entire university experience so far, so what makes them want to travel across the world despite uncertainties and restrictions.
CBS WIRE has interviewed two new arrivals, Samir Katta and Roy Epstein Koch about what it feels like to go on exchange after years of continuous lockdown and what they hope to experience during their stay.
They both come from the United States of America, and even though Covid-19 has had a major impact on their university experiences, they did not let that deter them from applying to go on exchange.
"I wasn't going to let any pandemic stop me. I knew it would be difficult with all the restrictions and new variants coming but I did my best to make sure that I was vaccinated and had the booster shot. I took all the necessary precautions and stayed on top of anything that might have prevented me from studying abroad," says Samir Katta.
Growing up in a small town, he knew as soon as he started university that he wanted to study abroad for a semester, so he could experience a different culture and atmosphere.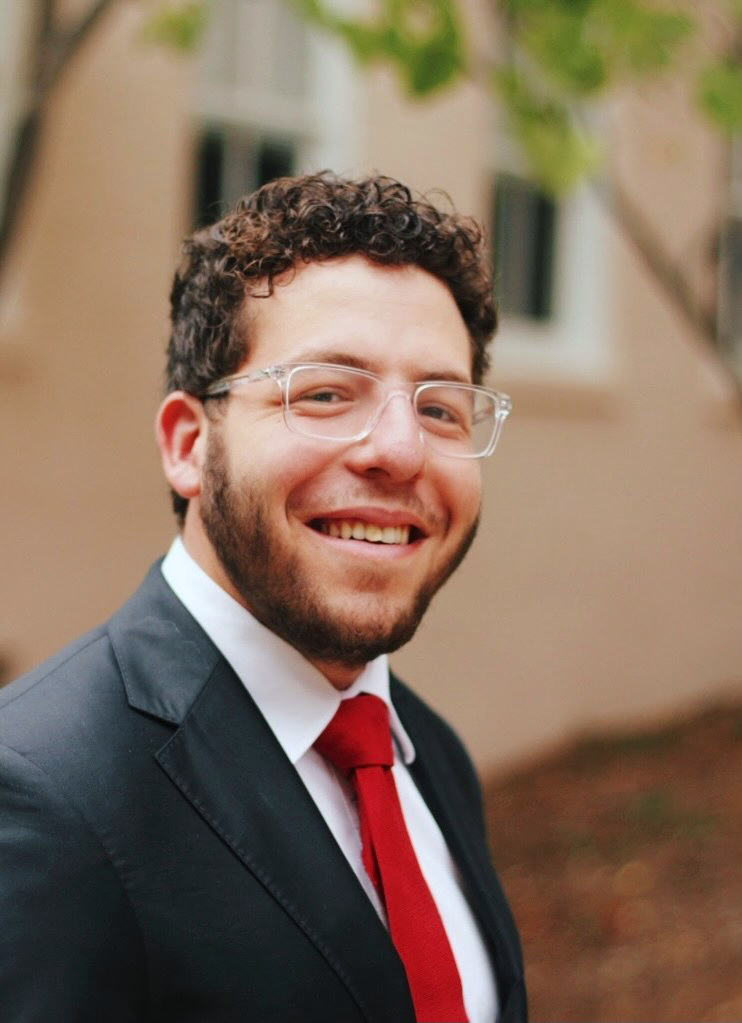 As Roy Epstein Koch moved to the US at the age of eight, adapting to a different culture is nothing new to him. He decided when he started at NYU that he wanted to go on exchange, especially after all the remote learning during his first year.
"When I started at NYU, I set myself a number of goals that I wanted to achieve while at university. Going abroad for at least a semester was one of them. I'm glad I've been able to do that, and Copenhagen is awesome and beautiful," says Roy Epstein Koch, who had CBS as his first choice.
Samir Katta's route to Copenhagen was not as straightforward. His sister had been on exchange to Milan and, originally, he wanted to do the same. However, after talking to advisors and a previous CBS exchange student, he shifted his gaze towards Copenhagen.
"I've never been to the Nordic countries, Copenhagen is a beautiful city, and Denmark is such a great place to live. CBS is a top European business school and though it would be difficult, it would be a challenge that would benefit my education," says Samir Katta.
He does not believe the pandemic increased his options for exchange destinations.
"I don't think the pandemic would have impacted my decision, but it will affect how much I travel outside Denmark. If my university had offered an exchange program in London, that might have interested me, but they didn't, so I thought that CBS has a great program, and it was also important for me to experience a different culture and atmosphere," says Samir Katta.
Uncertainty 
Wanting to go is one thing, but actually being able to go is quite another and both Roy Epstein Koch and Samir Katta found the visa application process stressful and nerve racking from start to finish.
"The closest I ever got to not going was during the residence permit process. I think it is a very confusing process with too many steps. That was the only time I considered not going. I didn't get my appointment for an interview until Thanksgiving, and then I finally got my permit almost a week after I arrived in Denmark," explains Samir Katta.
Covid-19, restrictions or the risk of the trip being canceled did not put him off going, however.
"I knew that there could be a possibility I would not be able to travel due to lockdown. I was willing to accept that because even if my experience wasn't completely what I wanted it to be, I would still experience another atmosphere, in a very different place than I'd ever thought I'd be," says Samir Katta.
Roy Epstein Koch found relocating to a place where he knew no one daunting, but he considers that to be all part of the adventure of going on exchange.
"It is a bit scary since I know no one, but I figured I can always have fun alone. Exchange is a pretty stress-free process, since all my classes are pass-fail. Honestly, the way I look at it is that an exchange will always be a good story to tell, regardless of whether I have fun or not. So I don't really mind if something is uncomfortable or not fun in the moment as long as it is a good story later," says Roy Epstein Koch.
But he has found the start of the exchange was limited socially by the restrictions in place at the time.
"I think it's very difficult, especially because you already have a hard time relating to someone if you are online, especially if they are from another country. I remember doing the speed dating they had arranged for exchange students online and it was just a lot of awkward silences. So, I think it has been odd, especially with all the extra Corona restrictions making it slightly more difficult to find out where you can go and when," says Roy Epstein Koch and continues:
"I am kind of sad that some of my classes are online because I was looking forward to attending classes at CBS. I'm very excited that the restrictions are gone now, and I really hope CBS will change some online classes into campus lectures. We didn't travel halfway around the world to just sit at another desk. The classes are essential for our experience here."
Samir Katta thinks that the WhatsApp group created for the exchange students has helped solve some of the social restrictions, as it facilitates networking and knowing what is being planned. But he is also looking forward to seeing how the social aspect of the exchange will improve now that all restrictions are gone.
"Although it kind of suck that they removed the restrictions right after the intro as the first week of school was starting. But I'm definitely excited to see how the social aspect of this exchange is going to grow. Especially with the bars and nightclubs open past 10 pm, we can stay out later," says Samir Katta.
Learning and adjusting
Arriving in Denmark also means a different way of living.
"When we arrived from the airport and got off the Metro, I saw all these people riding their bikes. It didn't feel like a major city – more like Washington DC, a lot of people but not too tall buildings and a lot less pollution. It was great. I could definitely see myself walking around looking at new places to eat and looking at new things, and shopping at the stores," says Samir Katta.
Their stay in Denmark has already given them surprising experiences, mostly involving adjusting to everyday life. Finding out how and where to buy things they needed like groceries and camera film has also been a time-consuming process.
"The fact that you don't have Amazon (online shopping) is insane to me. You have specific stores for everything, and you have to go to a specific store for a certain item. It's very interesting but it's honestly probably good that you don't have Amazon. My main grievance though is that if I get hungry at 1 am, I can't just go out for a bagel or some halal food. In New York, it's very normal, but here I'm like starving and have to wait until morning," says Roy Epstein Koch, who also found out about the currency exchange rate the hard way.
"Denmark is so expensive. Before I realized how much a kroner is worth, it felt  like Monopoly money to me. I spent DKK 300 on a candle because I didn't realize how much it was until my mom asked 'Why did you spend 50 dollars on a candle?'"
But for Samir Katta, even working out and finding a gym has been a challenge.
"It's a challenge for many. As of right now, you need MobilePay but none of us exchange students can have that without a Danish bank account. For people like me who like to work out and stay active, stepping back and figuring out how to overcome that problem has been a big challenge," says Samir Katta.
But all problems aside, spending a semester abroad comes with many expectations. For Samir Katta, going on exchange involves more than just the Danish culture but also the cultural exchange between students and personal growth.
"I feel that with this exchange, I just want to open a new side of me that I didn't think I had in me. I've already met so many interesting and cool people from all over the world, just talking to them, I can hear their experiences about their childhoods and schools.
"It's crazy to me how it can be both be very similar to what I know from America and very different at the same time. I'm going to learn from each person I meet to add a different perspective on life that I don't think I would have had elsewhere. I'm already appreciating the small things more," says Samir Katta.
Getting a better feel for the world is another important reason why Roy Epstein Koch chose an exchange program.
"The main thing I want to do is to really explore what life is like outside New York City and away from US values. If I really like living abroad, I could feasibly move anywhere in the world after I'm 23–24 and so I really want to see what it is like. I'm really going to enjoy getting to know other ways of life, also on an everyday level and I really hope to learn more about that over this semester. So far, I think I can see what 'hygge' means," says Roy Epstein Koch.