New survey: The spring semester's teaching quality suffered a blow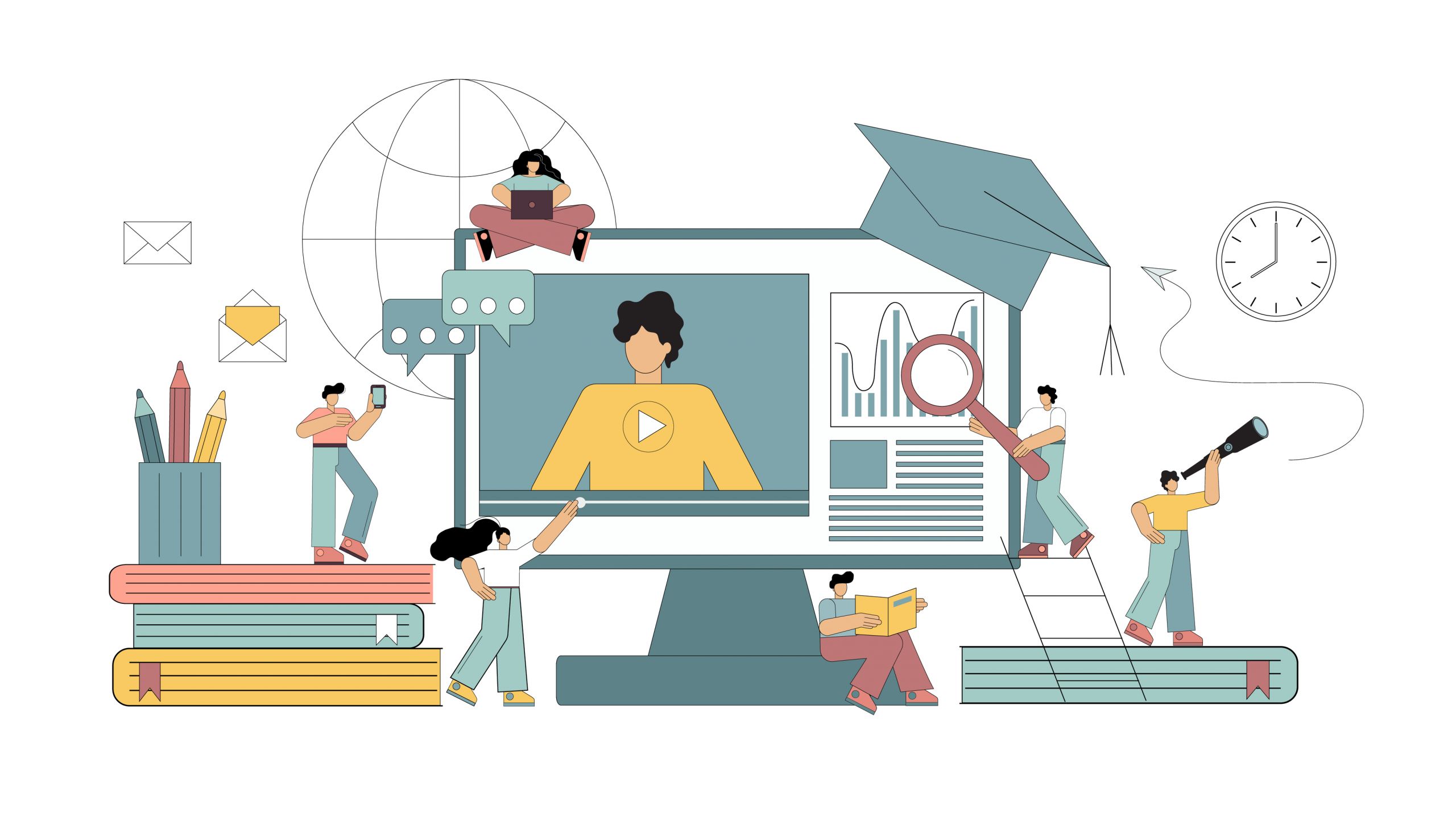 Teachers' and students' experiences of the spring semester's online teaching are described in a comprehensive new CBS survey. Mainly the quality of the teaching and students' motivation has been rated lower.  "I'm not surprised," says CBS' Associate Dean for Technology-Enhanced Learning, who hopes that the knowledge can improve the quality of future online teaching.
The spring semester has been described by many as a "mass experiment", with the entire campus having to move all its activities online. Teaching, student counseling, conferences, meetings, IT support, exams, social gatherings – everything.
Overnight, teachers had to convert their teaching to an online format, with students having to attend lectures from home. So how did that go?
Right before the summer break, a research group led by Annemette Kjærgaard, Associate Dean for Technology-Enhanced Learning at CBS, sent out a questionnaire to all full-time staff and part-time teachers and all students from all CBS programs to gather their experiences – good and bad.
One of the main findings is that the majority of both students and teachers agree that teaching quality declined, concurrently, the students' motivation to study fell.
For example, 70 percent of the bachelor's students and 50 percent of the second-year master's students scored the quality of the online teaching lower or much lower than ordinary teaching. 55 percent of the teachers believed that the quality of their teaching declined when they had to switch to online teaching.
"The spring semester was an exceptional emergency situation, which the survey also reflects. There was no time to think things through and pick the best teaching designs. So to be honest, I'm not surprised that students and teachers have reported a lower quality of teaching. Not at all," says Annemette Kjærgaard and continues:
"In fact, it's actually reassuring that the students prefer carefully designed teaching and learning activities rather than what has been developed over night. It is also reassuring that students appreciate being on campus rather than being taught fully online. This emphasizes that CBS' strategic choice to be an on-campus university – not an online university – is the right choice."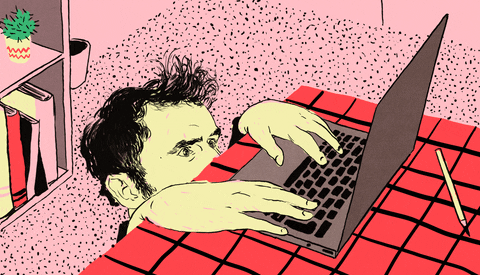 In total, 414 teachers answered the survey, and of the full-time staff who actually taught during the spring semester, the response rate was 60 percent. 1,805 students answered the survey. (See fact box)
Students received better grades, but …
During the lockdown, CBS WIRE talked to several students who shared their experiences of studying from home. Some struggled to find the right flow and get in the mood to study.
Others had an easier time grasping subjects because they could press pause and rewind the online course videos, while some thought the outcome of a class deteriorated after conversion to an online format. Yet others felt they had much more time to dig into the teaching material and get up to speed with their courses.
However, despite all the difficulties experienced by various students, as well as the teachers who reported the students' levels to be worse than normal, this was not reflected in the number of exams passed. According to student data from STADS (study administrative system), more passed exams, and the average among those who passed is slightly higher than last year – 8.36 compared to 8.22 last year.
"It's not always easy to judge how well you learn. Sometimes you feel you've learned a lot, but that actually might not be the case in the end. But the opposite can also be true. That could be one explanation for the better grades and exams passed last semester," says Annemette Kjærgaard.
Sine Zambach, Postdoc at the Department of Digitalization and part of the research group behind the two surveys, has another possible explanation.
"Some students have said that they have been studying much more, and been more focused, as they had fewer social activities However, they have missed the reflection and discussion, which ultimately makes you wiser. Yes, they have achieved better grades, but they don't necessarily feel they have become wiser," she says.
There have been reports about cheating in exams at other higher education institutions. Could cheating explain the higher grades?
"We can't rule out the possibility that some have cheated at their exams. I hope not, though. When we have exams at CBS, it's much easier for us to check whether students cheat. There's nothing in this survey that indicates cheating, but it's something we will definitely ask the students about in further interviews," says Annemette Kjærgaard.
Sine Zambach points out that some students have also struggled with their grades, especially the ones shifting from an oral format to written exams, but she too cannot reject the possibility of cheating.
"It is theoretically easier to cheat when sitting at home, and we have to remember that a lot of students had their exam formats changed. So written exams without teaching aids were suddenly turned into written exams with teaching aids, which makes it harder to cheat," she says.
Future teaching
The aim of the surveys were to evaluate the teaching in the spring, but also to see how the teaching can be better organized and designed in a future where coronavirus remains present, explains Annemette Kjærgaard.
"Early on, we figured out that this would come and go in waves, so the survey also gives us insights into how we can deal with this and support the conversions as we go," she says.
For example, Sine Zambach has gathered advice from teachers on what works and what does not when online teaching, and the results from the surveys can also be used at Teaching and Learning, which is responsible for further education and skills development.
"A lot of teachers didn't teach last spring, so they can draw on their colleagues' experiences now. We also see study programs that are collaborating to produce videos for certain courses and sharing content. Hopefully, all of this can show us where we can help the teachers and develop their skills in online and blended learning for the future," says Annemette Kjærgaard.
If there is one thing the spring semester has clarified, it is what kind of content works well online and what does not. For example, online discussion fora have not worked well, though they are usually productive in physical classrooms, explains Annemette Kjærgaard.
"My hopes for the coming semesters are that now that we are back in the classroom, we can recover some of the social interaction that is equally important for the learning process, and something we lacked in the spring," she says and continues:
"And hopefully, it's much clearer what activities should be conducted online and what should be conducted in-class, so that we can use the time we have physically together on campus in the best way possible in future, but also make use of the new opportunities offered by technology-mediated teaching and learning."
The research group will make a similar survey among teachers and students in the fall to evaluate whether the teaching quality has increased now that the teachers have had more time to prepare the teaching formats.