Thumbs down:  CBS students displeased with online teaching, new survey reveals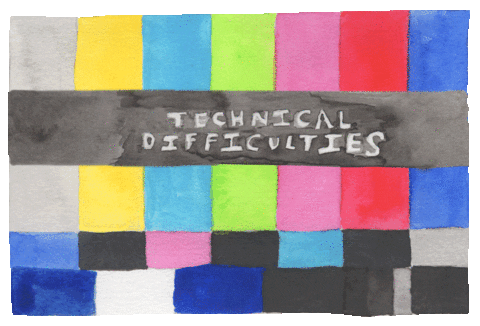 In a new 'mini' survey conducted by CBS Students, 54 percent of 114 students across 26 study programs at CBS expressed dissatisfaction with this spring's online teaching. CBS researchers agree that online teaching has its limits.
This semester, which is now reaching its end, has been nothing like a regular semester. Since March, all students have been studying and taking exams from home, and now a new 'mini survey' conducted by CBS Students hints at the students' thoughts about online teaching, writes Magisterbladet, a magazine published under the auspices of the Danish Association of Masters and PhDs.
A total of 114 students across 26 study programs responded to the survey, and 54 percent of them have been dissatisfied with the online teaching they have received during the spring semester, whereas 24 percent have been satisfied.
"It gets messy when you have to go from 0 to 100 in just a few days. But I believe that everyone has done their best, and hopefully we can make some improvements by having more structure and better guidelines. That could involve something as simple as making CBS' online calendar work again, so the timetabling is clearer," Frederikke Schöler Høgsgaard, student representative at Academic Council, says about the results to Magisterbladet.
Earlier this spring, the students CBS WIRE talked to were happy with the flexibility of online teaching, but felt impelled to study non-stop while confined at home and could not distinguish between study time and time off as easily.
"When you are home all the time and your homework is just lying around, you feel like you have to constantly get on with it," Laura Pilmark, who is in the second semester of her BSc in International Business and Politics, explained to CBS WIRE in mid-May.
Moreover, it became clear to some students that not all courses fit into an online format. Especially the kind of courses where brainstorming, discussions and dialogue are in focus seemed ill-matched with virtual classrooms.
That was something Professor and teacher Bent Meier Sørensen also experienced, according to Magisterbladet, and they argue that the new survey can act as "a warning against using online teaching on a bigger scale".
"I've spent the past 20 years on educating myself to become a dialogue-based teacher, and that is really tough to convert to an online format. In all fairness, CBS says blended learning and online teaching are two different things, but undeniably, a large number of online activities are included in blended learning," he says to Magisterbladet and continues:
"I just think it's crystal clear that physical presence should remain at the core."
Michael Mol, Professor at the Department of Strategy and Innovation, explains to Magisterbladet that not being physically present in a classroom together reduces the quality of the learning experience.
"Some are happy with the flexibility, but the absence of both the classroom atmosphere and the special dynamics on campus greatly reduces the learning experience. The teaching environment becomes less efficient, the quality decreases, and you don't achieve the same level of engagement from either students or teachers," he says.