Intro week: "Our social relations will not be based on alcohol, but on being together and doing fun things"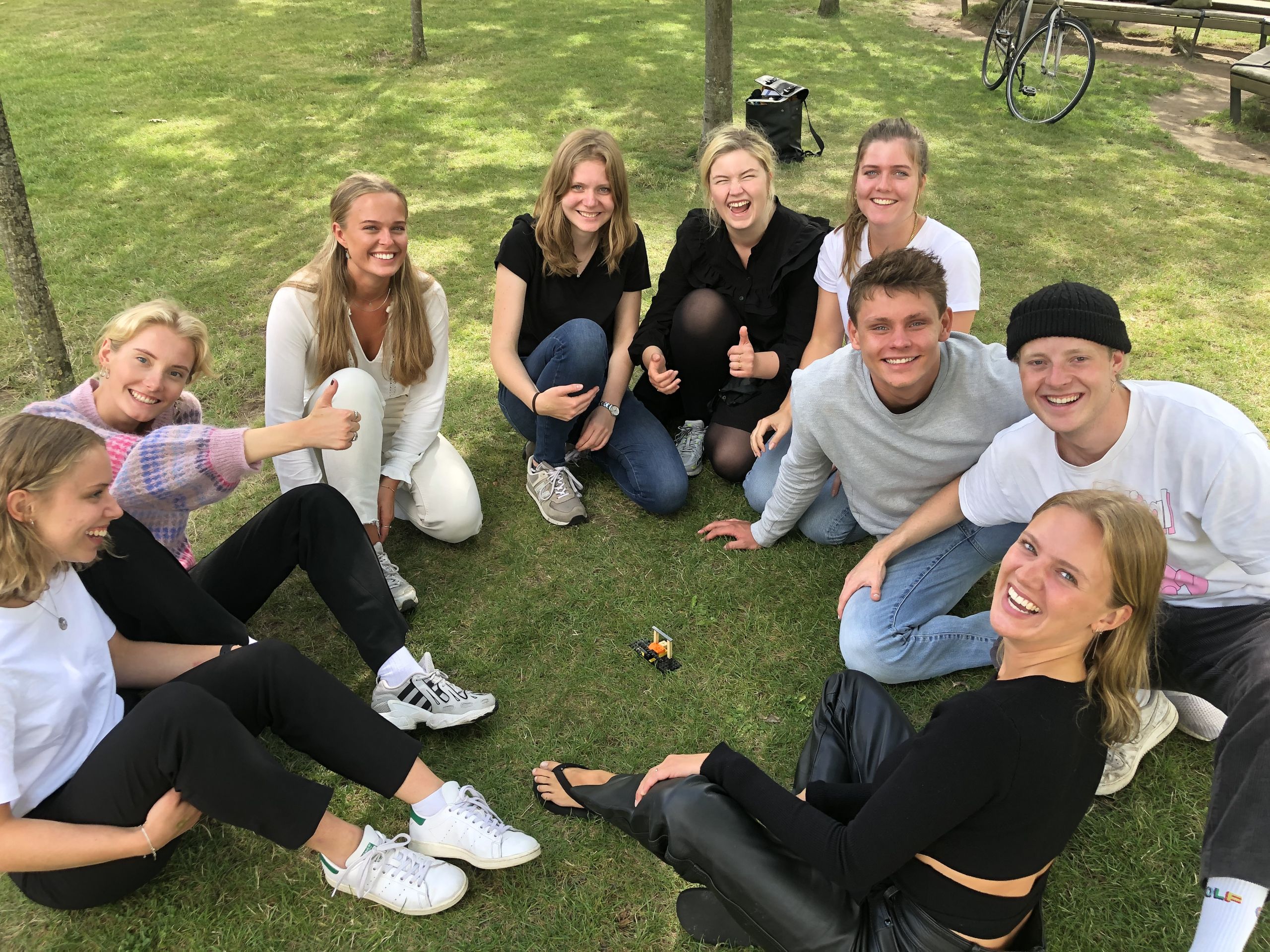 Corona restrictions and a new intro week format are shaping this year's study start. Two intro coordinators share how they have juggled it all, and what they hope for.
On Monday August 24, CBS' 3,215 new bachelor students joined the intro week, marking the beginning of their study start.
However, intro week this year is different in many ways. First of all, the format has been changed. Now, the new students have one week of intro activities before beginning their studies on Tuesday September 1, and the cabin trips have been postponed until February, to mention just two of the changes.
Secondly, the coronavirus puts natural restrictions on some types of activities and makes it impossible for some programs to bring together all of the new batch of students, as that would exceed gatherings of a maximum of 100 people.
Maria Brink Madsen is studying for her MSc in Management of Innovation and Business Development and is intro coordinator for all the new HA Psyk. students. Together with her intro team, she has spent the spring and summer planning study-start activities for the students.
She is excited about the study start and intro format in particular, as she has been advocating changing the intro format for a long time.
"The great thing about the new format is that we can do a lot of the same things, but we are forced to think about the purpose of the planned activities. And it's good that our social relations will not be based on alcohol, but on being together and doing fun things together, while we also give the students a better introduction to academic life," she says.
Gustav Nyby Lise, a third-semester student at the BSc in International Business and intro coordinator, chose to join the IB intro team for several reasons. He wanted to give the new students the best possible start, as well as being part of starting up and developing a new intro concept.
"The new format holds lots of potential, and it has not all been unfolded yet. But that's how all good projects begin. They begin with an ambition, which becomes a mission, and it develops step by step," he says.
Breakfast groups and online company presentations
Planning intro week activities and study start based on a new format is one thing. Doing it online is quite another.
Once the intro coordinators and study-start guides were hired, planning intro could begin, but coronavirus forced the new intro teams to only meet online, and the restrictions that came with coronavirus gave the teams some extra work.
For example, HA Psyk. has made 'breakfast groups' where 16 – 18 students eat breakfast together. The breakfast groups are connected to specific classes – four altogether – and the trick is not to mix up the breakfast groups too much, otherwise all the classes could be infected, explains Maria Brink Madsen.
"It was quite a puzzle, but on the other hand, I think it's okay for them not to meet so many new people all at once," she says.
They have been allocated specific time slots to make sure that not all new students and intro teams are present at CBS at the same time. This means, for example, that some teams can be at CBS before noon, and some others after.
Gustav Nyby Lise and his team have therefore had to carefully consider whether it would be better to run some activities outside CBS.
"One part of the intro week is company presentations. Usually, we would have those in an auditorium, but they can just as easily be held online and at times when we are not at CBS. We still expect students to gain the same benefits from the presentations as they would have if they were at CBS," he says and continues:
"We can't do exactly the same things because of the coronavirus, so we have been forced to think about how we can get the same feeling of inclusion, academic involvement and social unity."
Keep an open mind
Maria Brink Madsen misses the opportunity to meet all the new HA Psyk. students at once, as well as being together with the entire intro team. But she hopes that the intro week and study-start activities throughout the coming year will work their magic.
"One concern could be that the new students don't socialize enough and don't meet each other enough, and we then risk a higher number of dropouts. But I hope that intro can make sure that that doesn't happen. Hopefully, it will create the social foundation they need to stay," she says and continues:
"And I hope that the intro format proves it is possible to make friends in other ways than over a beer."
For Gustav Nyby Lise, a successful intro week is the foundation for a good study start socially and academically.
"You know what you are letting yourself in for academically, you know where you can get help and you feel at home," he says.
However, the new students can also do something themselves to get off to a good study start.
"I hope they'll keep an open mind and take part in as much as they want to," he says.