A different study start: "We are worried about the dropout rate"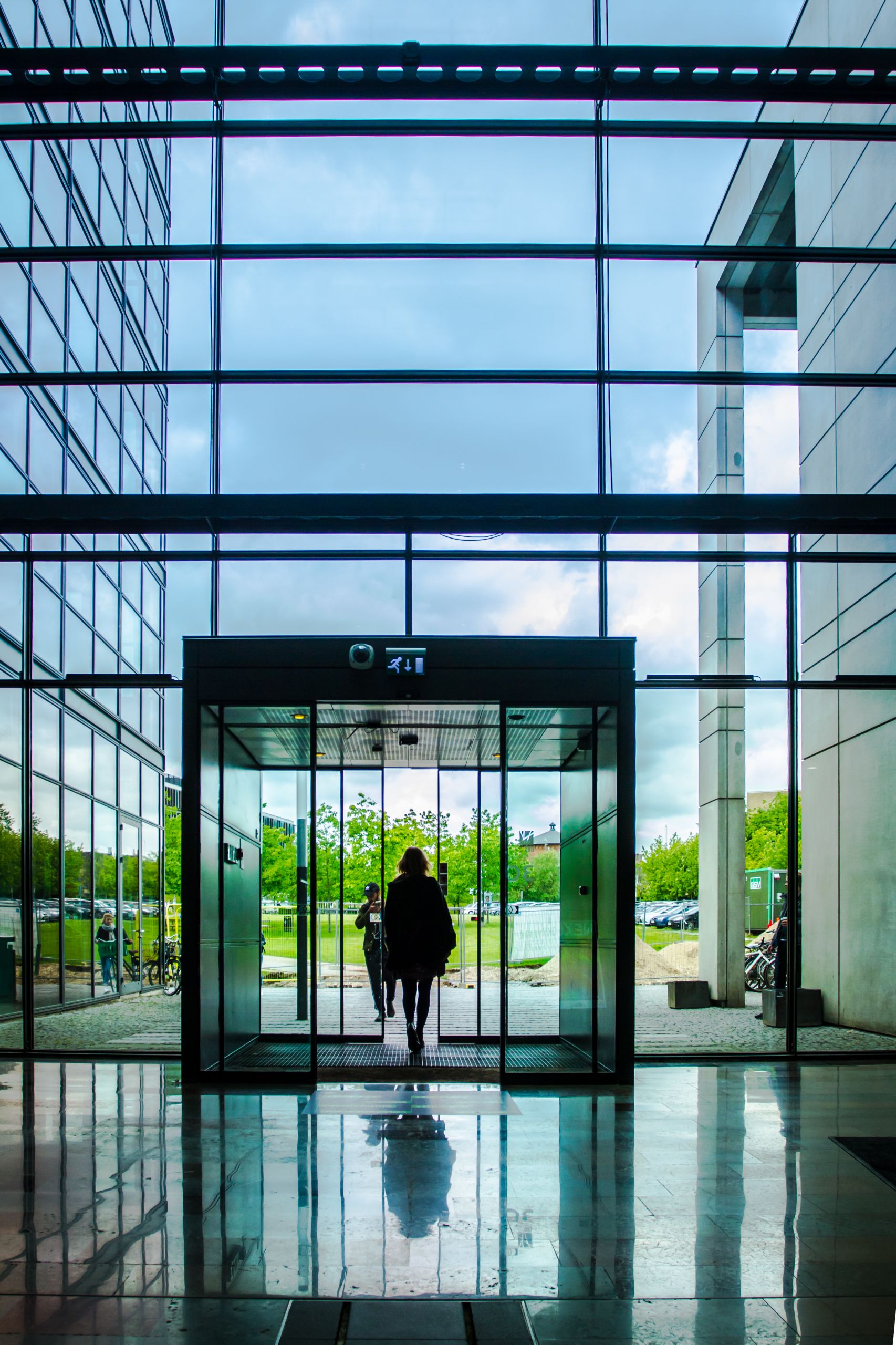 CBS Students is worried that the new intro-format and corona restrictions will send the dropout rate in the wrong direction compared to other years. However, smaller events, other students and personal responsibility should pave the way for the best study start possible, they claim.
CBS Students' President, Sarah Diemar, and Head of the Intro Department Mads Kampfeldt are well aware that this year's study start is rather a handful. Not only for the new students, but also for the intro guides and coordinators in charge.
In May, a new intro week format was introduced that reduces the number of intro days from 10 to five, spreads intro-related activities throughout the first year, and moves the cabin trip from September to February – a decision CBS Students has heavily criticized.
On top of that, the intro guides and coordinators must live up to the various restrictions imposed in the wake of the widespread coronavirus. For example, the intro guides are prohibited from gathering groups of more than 100 people, which for most programs means no events can include all the new students at once.
"This year's intro and study start are very different. It's a study start where the intro teams will have to prioritize the program, because they have less time available. And it will be a start where the new students must put in extra effort to get a strong, social base at CBS," says Mads Kampfeldt.
And the combination of the new intro format and the coronavirus restrictions concerns CBS Students.
"Although we are very thankful for our open campus, which actually allows us to have an intro week, we are worried whether the new students will have the time it takes to create the social bonds that we know for a fact are vital for them getting off to a good start. We fear that we will see a higher number of dropouts due to the new format and coronavirus," says Sarah Diemar.
Mads Kampfeldt and Sarah Diemar explain that the dropout rate is usually higher around the time of the first examinations, as this is when the students first feel the pressure to perform.
"It's not a problem that people drop out because they don't feel like the study program matches them. But it's a shame if they drop out because they don't feel they belong. And research shows that a successful intro week and study start results in fewer dropouts," says Sarah Diemar.
Mads Kampfeldt adds:
"Study start and studying can be tough, but if you have some good friends to talk to, it's much easier to get through the tough times."
Be a hero
Study start is usually packed with annual, almost ritual, events. It all starts with Responsibility Day, which gathers all the new students for talks, debates and a case competition about responsibility, and ends with the Semester Start Party. THE party of the year.
This year, none of the big events, apart from Student Society Day, will take place. Instead, many more smaller events, such as quiz nights, karaoke and game nights, will take place at Café Nexus and ECO Bar at Dalgas Have, as well as the various events hosted by the student organizations.
And this is where CBS Students' new Student Life app comes into play. The app has just been launched and should make it a little easier for students to find and connect with other students and communities of interest.
"This app is more necessary than ever before, honestly. And hopefully the new students will use it," says Sarah Diemar.
Another factor that may be more important than ever for making sure that the new students are off to a good start this year is other students. They have been at CBS for at least a year and know their way around, both socially and academically.
"We really need help from the current students, as well as the student organizations. Help the new students and encourage them to join your organizations. They need it," encourages Sarah Diemar.
Mads Kampfeldt adds:
"Help them to find their next classrooms, and if you can explain how Dalgas Have's room numbers work, or show them around Porcelænshaven, you are a true hero," he says and continues:
"But most importantly, the new students should remember to just have a good time, and remember that we've all felt lost."