Director of Study Administration: New study start is more inclusive and makes the transition to university less stressful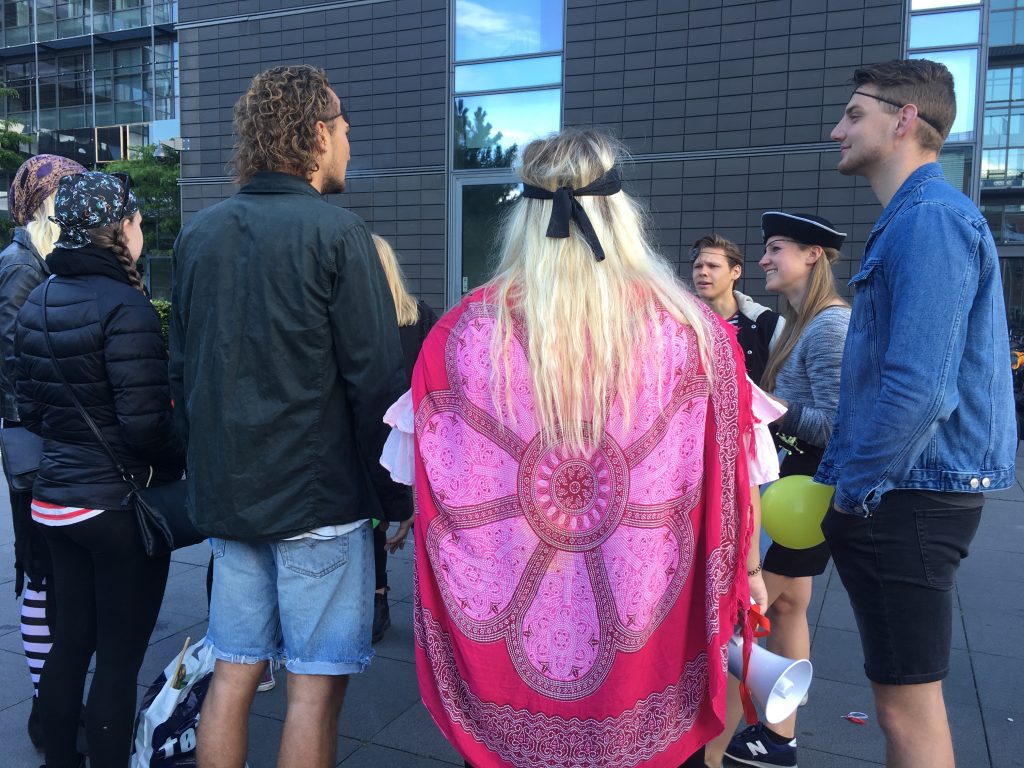 CBS Students strongly criticizes the new study start program and is highly concerned that the drop-out rate will increase. CBS' Director of Study Administration responds to the criticism and explains how the new so-called 'first-year experience' is more inclusive and will ease students into university life more gradually.
CBS Students was not satisfied. In fact, the presidency expressed deep concern for the new students when last week CBS launched its new intro concept called 'First-Year Experience.'
In the wake of cases of heavy drinking and offensive behavior during the intro program in recent years, and especially after the temporary suspension of 25 intro guides in December 2019, CBS has decided to change the study start program. This includes moving the cabin trip to February, cutting the number of intro days before semester start, and instead, spreading out the intro activities throughout the entire first year.
CBS Students fears that CBS' drop-out rate will rise and that new students will miss out on the social benefits of having the cabin trip in August or September, rather than in February.
Bitta Nielsen, Director of the Study Administration at CBS, has been heavily involved in the process of suggesting alternatives to the previous intro program, and she explains that the new first-year experience is designed to support the new students' transition from high school to university, as well as making that transition less stressful and more inclusive.
"We intend the new intro program to change several things. We want to include even more students in the intro program, and give them a less stressful introduction to studying at university. Transitioning from high school to university takes more than two weeks in any case, so we will spread the process out and support the students during that transition," she says.
Slow start
Normally, the new students receive a lot of practical information about how CBS works – where the library is located, when Café Nexus is open – including guides on how to use mycbs.dk, an introduction to study techniques and so on, during the first two weeks before semester start.
With the new intro concept, new students will be introduced gradually to changes in the way of studying at a university as their studies progress.
"Initially, the students are bombarded with information they need to remember, but because they have to handle so much new information alongside making friends and settling in, they often forget much of it," says Bitta Nielsen and continues:
"Instead, we want to give them the information they need throughout the first semester. So the many practicalities will be followed by information on how to study, how to take exams, and how to build up good study habits. They don't need that information all at once."
Luckily, many of our students are satisfied with the intro programs, but we need more students to feel that way

Bitta Nielsen
This is also one reason why the intro week program prior to the study start is now shorter. But in total, the students will not have fewer intro days than previous students, the activities will just be spread out more. And that will benefit international students, explains Bitta Nielsen.
She explains that data from past years' evaluations show that a significant group, particularly international students, cannot arrive in time for the intro program, which normally starts two weeks before the semester start. Moreover, many students do not feel included in the activities that take place during the intro period.
Therefore, Bitta Nielsen is not worried about a higher drop-out rate, as the new intro program will include more students who might have dropped out because they did not feel included.
"Luckily, many of our students are satisfied with the intro programs, but we need more students to feel that way. If you don't feel included or don't have a good time, it's hard to get a good start before studying," she says.
New cabin trip format
Another major change to the intro program is that the cabin trip has been moved from August to February. According to Bitta Nielsen, CBS Students and students in general were very clear that they did not want the cabin trip to be cancelled entirely, although recent years' issues related to the intro program are directly linked to the cabin trips.
"The students involved in intro clearly wanted to keep the cabin trip, and I know that CBS Students doesn't agree with moving the cabin trip to February, but it has been done in an attempt to keep the tradition, but redesign it," she says and continues:
"We really want to distance ourselves from the rather unfortunate culture and behavior we have seen on some study programs."
The cabin trip program will be co-designed by the study start coordinators, the new students and the study boards to make sure that the activities meet the needs and wishes of the new students.
According to Bitta Nielsen, the new cabin trips will form stepping stones linking what the students learn during the first semester with what they can expect in semester two.
However, CBS Students is worried the students will be unable to reap the social benefits of cabin trips in February. It claims that cabin trips in August or September can expand students' social relations. Bitta Nielsen thinks cabin trips in February and the first-year experience in general can achieve the same goal.
"I understand their concerns, but I believe that students make different friends and different social relations throughout their studies. In the beginning, it's important to find people you connect with socially, but later on, you might want to engage with people for academic purposes," she says and continues:
"Now, when the time for the cabin trips arrives, the students have a chance to connect with other students from their program in a different setting. So I think the new cabin trips can give the students not the same, but something different to cabin trips held in August."
Less alcohol and new friends
Most of the issues from the intro program revolve around alcohol consumption. And for the cabin trips, the study start coordinators will have to remain sober during the whole cabin trip, and the study boards and study start coordinators will have to make activities that focus less on consuming alcohol.
"Rather than making a lot of new rules on alcohol consumption, we would rather focus on making activities where alcohol plays no central role," says Bitta Nielsen and continues:
"During some programs, the goal itself was to get wasted, and that is not something anyone should strive for. That's a culture we need to leave behind."
She explains that the study boards and study start coordinators will be even more attentive to the content of the various program activities, and she hopes that this focus, including the rescheduled cabin trips, will make it easier for students to speak up if something is not right.
"Around semester start can be a tricky time to stand up for yourself and say if something is offensive or unacceptable. With later cabin trips, it will be  easier to include activities that don't involve alcohol, and maybe students will be more likely to speak out if something is not okay," she says.
Bitta Nielsen explains that the new study start concept is being planned further and that students and Study Administration will keep working on it for the time being.
"But I hope the students feel that less stress is associated with study start, that CBS takes the transition from high school to university life seriously, and that we are here to help and support them as much as we can during that process," she says.