Blended learning: A fancy buzzword or a necessity?
The traditional educational set-up of a teacher standing in front of a blackboard will be replaced by online courses, board games and silent reflection in a new phenomenon known as 'blended learning'. CBS aims to implement it by 2022, but students and teachers argue that it can't come soon enough.
The director stands at the head of the table firmly gripping the back of an office chair. He coughs slightly before announcing in a trembling voice that the company is facing bankruptcy.
You and nine other students are sitting around the table looking at the director and other board members, listening to the explanation as to why the company's days are numbered.
The director explains that the options are limited, and that you are the only ones who can create a future for the company.
You take off the virtual reality (VR) goggles and face your fellow students. You have to come up with a plan to solve this case before the class is over. Via the VR goggles you can return to the conference room and pose specific questions to the director and the board members representing the company in order to find the best solution.
A classroom equipped with VR googles is nothing special. In the near future, classrooms at CBS might only fit 10 to 20 students. And SP.01, the grand auditorium at Solbjerg Plads, could be gone along with all the other auditoriums.
Traditional teaching methods are fine, but they only support one way of learning.

Sarah Siv Harpøth
Smaller classrooms are a better fit for new teaching methods, which involve board games, case solving in discussion groups, and these kinds of virtual reality experiences. When you're not present at CBS – it doesn't matter if you're at home or in Fiji – you can still complete a course online or create and upload a new video lecture.
The traditional blackboard-and-instructor teaching setting in an overly crowded auditorium is history – and the way we teach and learn will soon be changed forever. The reason for that is called 'blended learning' (see fact box), and it will be implemented at CBS by the end of 2022.
But for many, it's needed sooner rather than later.
The future is now – not in five years' time
"The traditional teaching methods are fine, but they only support one way of learning, and we have to be aware that students learn in different ways," says Sarah Siv Harpøth, a fourth-semester student at HA Almen and Vice President of the Study Committee, which has actively participated in meetings about introducing blended learning to HA Almen.
"Some students need things repeated four or five times, while others are comfortable absorbing new knowledge from a book. I believe blended learning can lift standards and make a difference, and we simply cannot wait any longer for it to happen," says Sarah Siv Harpøth.
The 2022 plan to implement blended learning across all educational programs at CBS is about giving the quality of teaching a boost and making better use of teachers.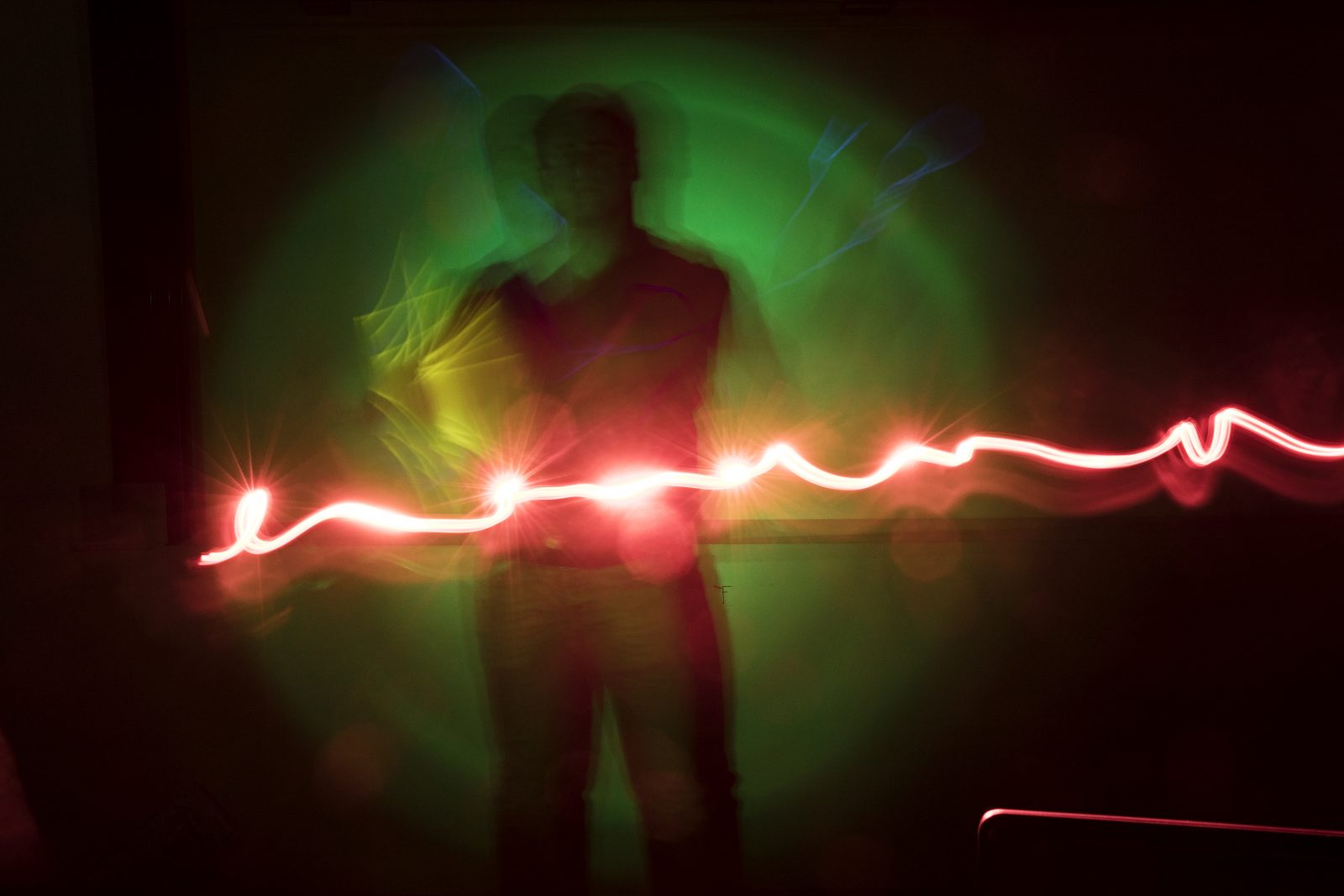 Morten Holm, Associate Professor at the Department of Accounting and Auditing, is already using blended learning in his teaching. For example, by integrating Facebook groups as discussion fora and using an online quiz program called Kahoot. He has the same thoughts as Sarah Siv Harpøth.
"Historically, it's been slow going. And it's been difficult to get a sense of the ambitions for blended learning at CBS, as it's very much up to each teacher to implement it," says Morten Holm.
"The recent change in the norms for blended learning courses is a most welcomed initiative by the management. It provides better incentives for investing time in developing the courses, which of course can be rather time consuming," he argues.
Sarah Siv Harpøth and Morten Holm are not the only ones who would like to see blended learning implemented at CBS. Senior management and other professors, both within and outside CBS, predict that it will be the new norm within a few years.
But why is everyone so excited about this new phenomenon? And is CBS being too hesitant about implementing it?
Out with the old, in with the new
Annemette Kjærgaard is Vice Dean at CBS and one of the prime movers when it comes to getting blended learning implemented. She has taken part in developing a five-year plan to convince the senior management to support the project financially.
According to Annemette Kjærgaard, the traditional way of teaching is: "not necessarily bad, but it doesn't have to be the only teaching method." She adds that: "it is clear to us, as the semester progresses, that the number of students attending lectures drops. We clearly have to rethink the pedagogical opportunities to better support student learning."
Blended learning is a train in motion that can't be stopped.

Morten Holm, Associate Professor
Annemette Kjærgaard also explains that the five-year plan to implement blended learning is a step-by-step one. More technology-enhanced activities, such as online lectures, are to be introduced, and this provides the possibility of creating new and inclusive learning activities on campus, while replacing one-way communication.
And that's needed, argues Sarah Siv Harpøth: "Taking into consideration that we live in a digital society and we have multiple digital solutions available to us, our lectures are quite traditional. But I hope these solutions can create a more flexible study environment and an increase in student feedback."
CULT girls become contextual example of blended learning

As Morten Holm indicated, it's up to the individual teacher at CBS to implement blended learning. So far, senior management has not asked them to do so.
One of Morten Holm's colleagues has made use of the board game, Monopoly to teach accounting and others have increased the amount of feedback the students receive through the online program, Peer Grade. (See fact box.)
A unique case story written by Associate Professor, Rasmus Johnsen from the Department of Management, Politics and Philosophy is another example of how to differ and blend traditional courses.
The case story is original in itself because it doesn't have a solution, but invites reflection; students are encouraged to draw on experiences from their own lives beyond the classroom.
An example of this is when students and teachers meet Amanda, who worked for the Danish beverage company CULT selling and promoting its products at festivals, nightclubs and local venues.
Amanda reveals what it's like to be an event girl for CULT, and how she thought the job would be a lot of fun, but numerous encounters with disrespectful people caused her to have a breakdown and she quit.
"Sometimes guys threw soda capsules and tips in between your breasts, like you were just a toy for them to play with," she says.
"It wears you out. That's why CULT constantly needs more girls, and that comes as a shock. In the beginning, you feel special, and you think that you're making a difference for the company, but in the end, you understand that you're not. You're just one of many girls who are used and then replaced," she says.
On the last page of the case story Rasmus Johnsen asks his students whether CULT as a company should take better care of their event girls – and if it's the owner, Brian Sørensen's, responsibility to set clear boundaries and guidelines for how they should conduct themselves at work.
"Judgment is at the heart of management"
Rasmus Johnsen argues that the case story trains students to make better decisions regarding issues that have nothing to do with finding the most profitable solution – which is usually the goal with other case stories.
"It is essential to me, living in an age of increasing accessibility of information, that we focus on the ability to make judgments," says Rasmus Johnsen. "There is a strong tradition in the humanities dealing with the autonomy of such decisions. At the end of the day, regardless of the information available, it's you who has to decide. And you have to learn that at a business school because it's at the heart of management."
When Rasmus Johnsen uses the case story, which recently won a prize, he asks students to prepare and carry out research across a number of media platforms, including watching a documentary about the girls, before coming to class. That way, the classroom can be used for what it's best for: conversation. The end goal is not to find a solution, but to reflect on the given situation.
Blended learning: beneficial to everyone
There are apparently many ways to carry out blended learning, and different members of CBS, whether students, senior management or teachers, think highly of it. And for good reason.
Ron Owston has used blended learning since 1997, long before it became an actual term. He identifies three advantages:
At an institutional level, blended learning can free up classroom space when students take part in online courses and only need to be present at school part of the time. This results in a more efficient use of facilities.
Instructors find blended learning rewarding because they can make their teaching more innovative and interesting. This frees up time for each faculty member to take part in other activities, such as conducting research.
Students' gain greater control of their studies, which affords them far more flexibility. This is crucial, since many students have part-time jobs and older students have families.
Professor Owston underlines that research shows students are more satisfied with their studies when taking blended learning courses, and that achievements are greater in terms of improved grades compared to students taking courses that are either only online or face-to-face.
But what about the disadvantages?

"As far as I'm aware, no research has revealed any disadvantages," says Ron Owston in a Skype interview.
Technology can't fix everything
It's significant that blended learning discussions are often focused on the technological perspective. Video conferences, online lectures, podcasts and Facebook groups are some of the digital solutions used, but blended learning can and should be much more, cautions Rasmus Johnsen.
"We have a narrow understanding of blended learning," he says. "It has something to do with the integration of technology in lectures, which of course is important and useful. But we have to think about blended learning in broader terms."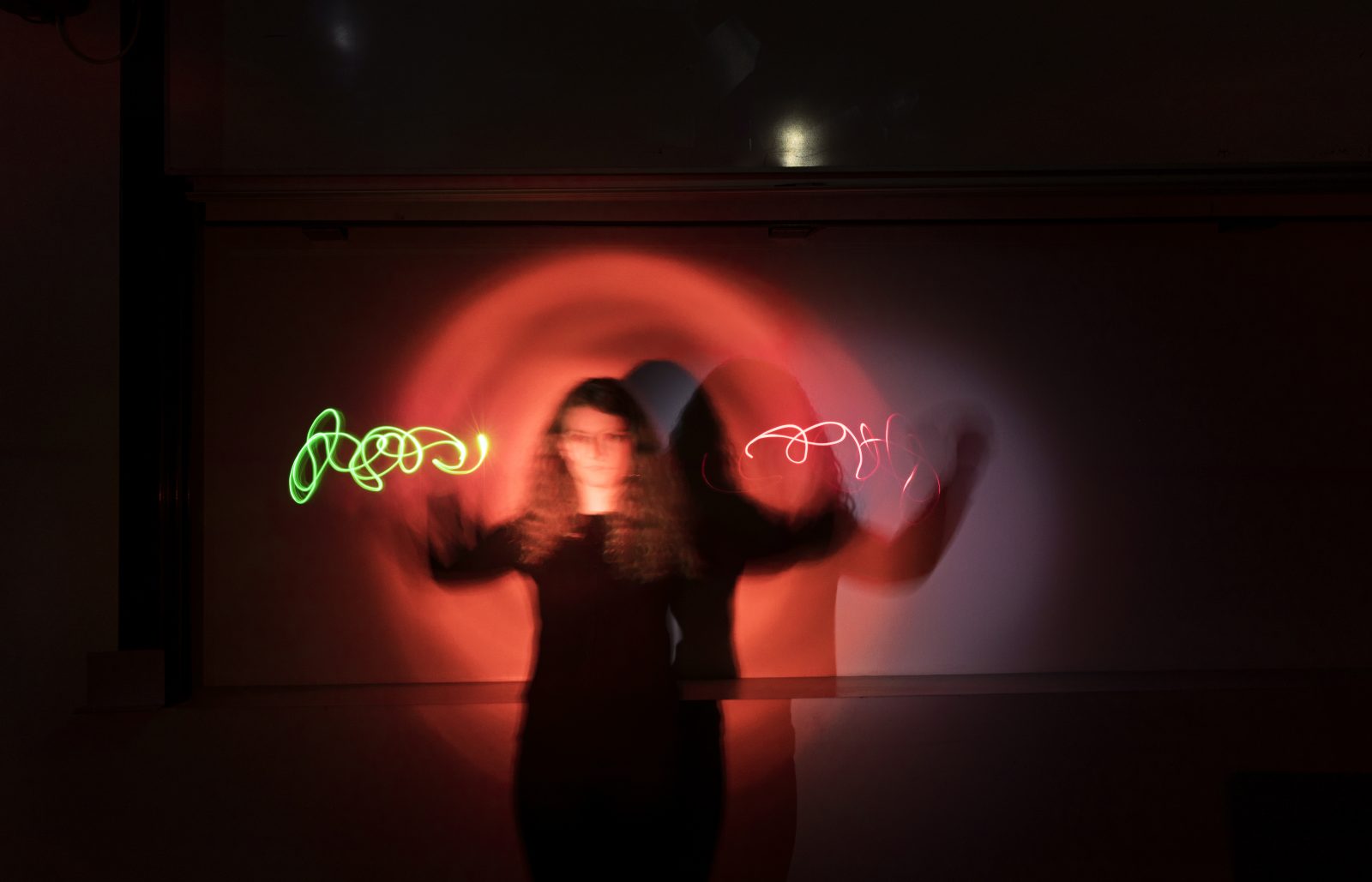 When he wrote the case story about the CULT Girls back in 2013, Rasmus Johnsen didn't consider it to be related to blended learning. But now it has become a good example of what blended learning can and should be. Technology becomes a way to invite social reality into the classroom.
"We have a tendency to think of the classroom as a closed setting. Here, you have the ideal of knowledge transfer from a person who knows something to a group of people. And this is supposed to prepare them for what happens out there in 'the real world'," says Rasmus Johnsen.
"But we have to insist that reality begins in the classroom, and that those who inhabit it are already proficient at living. We have to tear down the invisible walls and invite life and lived experiences from outside the university into the learning situation."
Is CBS a latecomer to the blended learning party?
It seems that the advantages of using blended learning are numerous, and students and teachers are asking for it – so why didn't CBS introduce it years ago?
Annemette Kjærgaard explains that blended learning didn't really come into focus before 2014. Before that, CBS supported experiments with different technologies, but it wasn't until 2014 that blended learning became a strategic focus.
But does this mean that CBS is lagging behind in its consideration and eventual implementation of this way of learning?
"Somehow CBS is late. If it wants to enhance its reputation as a university, it needs to start putting blended learning in place," says Owston. "Otherwise it risks not being seen as an innovator."
When the five-year plan for implementing blended learning at CBS is explained to him, Professor Owston says it is ambitious and that CBS seems to be taking blended learning seriously, and that it's similar to the way it has been handled at his own university:
"Here at York University we began a major push about three or four years ago," he says, "but only a relatively small number of the classes are blended so far. It takes time, and not that many institutions have done it yet."
Blended learning set to be the new norm
Despite also struggling with implementing blended learning, York University has done something drastic. Its Lassonde School of Engineering has built new facilities. Instead of one single lecture hall for en mass teaching, all classrooms are designed to support a teaching environment built on blended learning.
The same could happen at CBS over time.
"By the time the official implementation is finished, blended learning will be the new norm," says Annemette Kjærgaard. "We won't even be thinking of the term 'blended learning' because it'll just be the way we do it from that point onwards. And by that time, our campus might look very different, with other types of classrooms that go beyond auditoriums."
Everyone agrees that blended learning is here to stay, and that it will change the way we teach and learn in the future.
"Blended learning is a train in motion that can't be stopped," says Morten Holm. "And I'm certain a huge reward is waiting at the end of the line."

Blended learning: A fancy buzzword or a necessity?by
Employees and union representatives have posed many questions in the wake of the 17 August announcement of a firing round. In this interview, University Director Arnold Boon explains how Senior Management has been working with the budget and a change of financial strategy since the fall of 2022, and why layoffs are now necessary.

11 Sep 2023

The alliance of European business schools met at CBS in June to enhance recruitment strategies, stay informed on industry trends, and analyse where the global economy is heading. The CBS MBA Programmes shares some key take-aways from Associate Dean and Professor Jesper Rangvid's presentation.

08 Sep 2023

The employees in charge of bachelor admissions at CBS are a small exclusive team. They ensure the validity of diplomas and the fulfilment of entry requirements for bachelor's degrees at CBS – and, not least, that the applicants get the necessary help to upload the right documentation and find their way around the application procedures.

07 Sep 2023

The unions are hoping for a fair process – and the AC club is calling for transparency about redundancy packages. Academic union representatives expect that actual dismissals can be avoided among faculty members, whereas administrative staff are expecting layoffs.

31 Aug 2023

For the staff at CBS, the weeks and sometimes even months leading up to study start are spent busily preparing for new and returning students and a brand-new semester.

31 Aug 2023

Some words of advice from CBS WIRE's proofreader Helen Dyrbye, a British expat who has lived in Denmark for decades. Here she explains a few tiny words that can occasionally spell BIG trouble.

24 Aug 2023

This year, showing both new and returning students the concept of 'community' at CBS is a top priority. There is room for everyone, and you can find others that share the same interests as you. Those are the key messages from the Student Communications team. This is highlighted by two campaigns, during the introduction week and at the Bachelor Kick Off.

23 Aug 2023
If you believe that going on exchange is difficult, you might be surprised to learn that there is a space for everyone. Grades and points from extra-curricular activities do matter to some extent, but even with grades at the lower end of the spectrum, an exchange trip is within reach.

18 Nov 2022

04 May 2022
Stay connected
Close