Frederiksberg Municipality wants CBS students and researchers to make the city smarter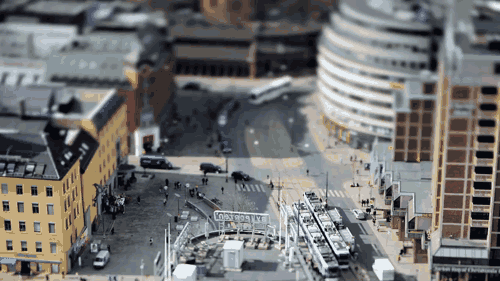 Between February 8 and 10, students, researchers, businesses and citizens of Frederiksberg Municipality have the chance to flex their innovative muscles and come up with solutions to some of the city's challenges when CBS hosts Frederiksberg Municipality's Smart City Challenge.
How can Frederiksberg Municipality make the city more resilient to climate change? How can the city encourage people to be more physically active and increase their overall well-being and health?
These are some of the challenges that participants, including students, researchers, businesses, and citizens of Frederiksberg, are going to try and tackle from February 8 to 10 when CBS hosts the second Smart City Challenge.
"Smart City Challenge concerns everyone as it focuses on the challenges we have right now and in the future in relation to sustainability. And by bringing people together with different backgrounds and proficiencies we simply get better solutions," says Liselotte Skovsgaard Jessen, Special Advisor at CBS and part of the team organizing the event.
Smart City Challenge has four main collaborators: Frederiksberg Municipality, the University of Copenhagen, CBS; and the Royal Danish Academy of Music – all of which have some of their campuses in Frederiksberg.
"It's a brilliant way for students to try out their knowledge in real-life challenges, and to see what they can create in collaboration with others," says Liselotte Skovsgaard Jessen.
Hasse Hauch, Head of Geographical Information Systems (GIS) and Digitalization at Frederiksberg Municipality thinks it's important to get input from students, as they often see things from a different perspective.
"Through Smart City Challenge we get the opportunity to present the challenges we have as a city, and get input from students on how to solve them. They have a different view on things, as they are not stuck in the same patterns of thought," he says and continues:
"CBS students, especially, are good at figuring out how to commercialize a project and in that way make the concepts real. Whereas students with a digital or technical background are good at developing the appropriate devices. Both are needed to make the best solutions."
Unleash your crazy and wild ideas
Smart City Challenge is a competition in which participants are given 48 hours to transform an idea into a realistic concept. The participants present the concept to a panel (which includes Per Holten-Andersen and other professionals) and receive feedback at the end of the challenge.
The winners of the competition get access to the Copenhagen School of Entrepreneurship or the UCPH Innovation Hubs at the University of Copenhagen in order further develop the concept and can win prizes worth up to DKK 15,000.
"We can't promise that the winning concept can get implemented in Frederiksberg. But we want to see wild and crazy ideas that push the limits of what we thought was possible and trigger new ways of thinking," says Hasse Hauch.