Professor: "It is incredibly anxiety-provoking"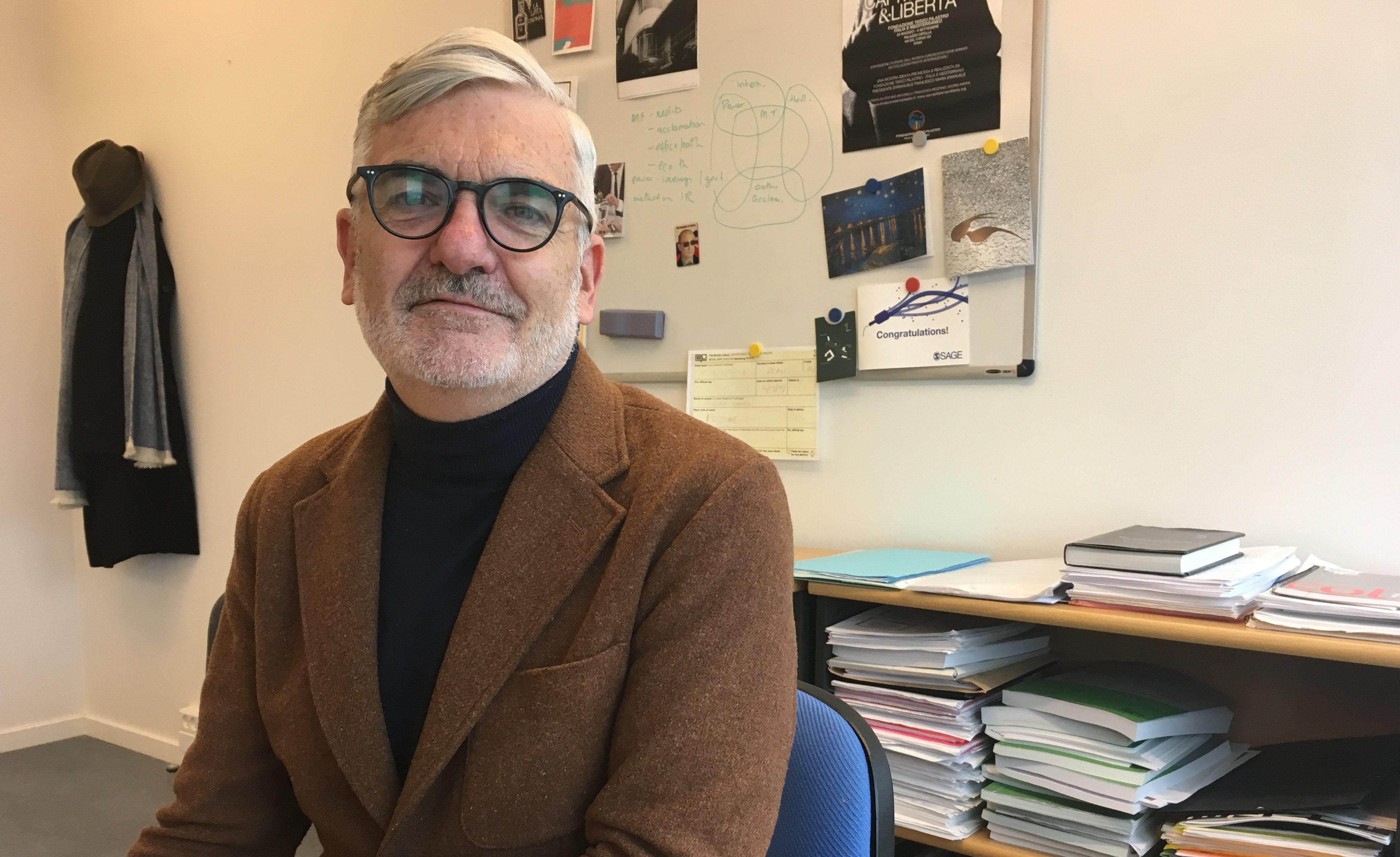 Mitchell Dean, Professor at CBS, has served as an external examiner and has held a Ph.D. course outside of CBS. This has resulted in a delay of his work permit and his partner's work permit application was put on hold, as sideline activities are a violation of Danish rules. Now he's waiting for a final answer as to whether he will be fined. CBS WIRE has talked to The Minister of Higher Education and Science, who says that the problems the rules have caused is "a stupid case."
"The anxiety is still there, and I'm wondering if I will get a fine," says Mitchell Dean, Professor at the Department of Management, Politics, and Philosophy, in his office at Porcelænshaven.
He has, as a researcher, held a Ph.D. course at the University of Copenhagen and been an external examiner outside of CBS. This has come to the attention of the Danish Agency of International Recruitment and Integration, since this is a violation of their current rules and this can trigger a fine. Something, the American Professor, MSO Brooke Harrington, from CBS is experiencing too.
At the end of September, Mitchell Dean got an email from the Danish Agency for International Recruitment and Integration (SIRI), asking him to explain why he had paid taxes from jobs done outside of CBS.
"I didn't know why I had to explain it and I didn't know in relation to what. When I called SIRI to ask, they couldn't really tell me, what I was supposed to do or what answer to give them," says Mitchell Dean, who at that moment was not aware of this rule.
In August, Mitchell Dean, who is an Australian and has been working at CBS for five years, sent an application to get an extension for his working permit, since it would expire by November. Apparently, that application made SIRI look into whether Mitchell Dean had done work outside of CBS.
In the email, they asked Mitchell Dean to explain the two episodes that were previously mentioned. Both episodes date back two to three years and are in the price range of between DKK 4 –  6,000.
"It is incredibly anxiety provoking. I own an apartment in Copenhagen, and I have my partner here. So maybe in some way it would affect her too," he says.
In the end, it affected her as well.
On the day that Mitchell Dean received the mail from SIRI, his partner received one too, stating that the application process of the extension for the working permit was put on hold due to the investigation into Mitchell Dean's sideline activities.
The right answer
Mitchell Dean contacted HR Law at CBS to help him out. They had two weeks to give SIRI an answer. Each day and hour were used in order to give a justifying answer to SIRI.
I didn't know why I had to explain it and I didn't know in relation to what

Mitchell Dean
"The more I talked to people here, the more anxious I got. I had no idea what was happening as I only got bits of information from SIRI, which meant that I didn't know how serious it was. But as the expiration date of my working permit came closer, I got really worried," he says.
Luckily, Mitchell Dean and his partner received good news on the 23rd of October. Both of their working permits had been extended.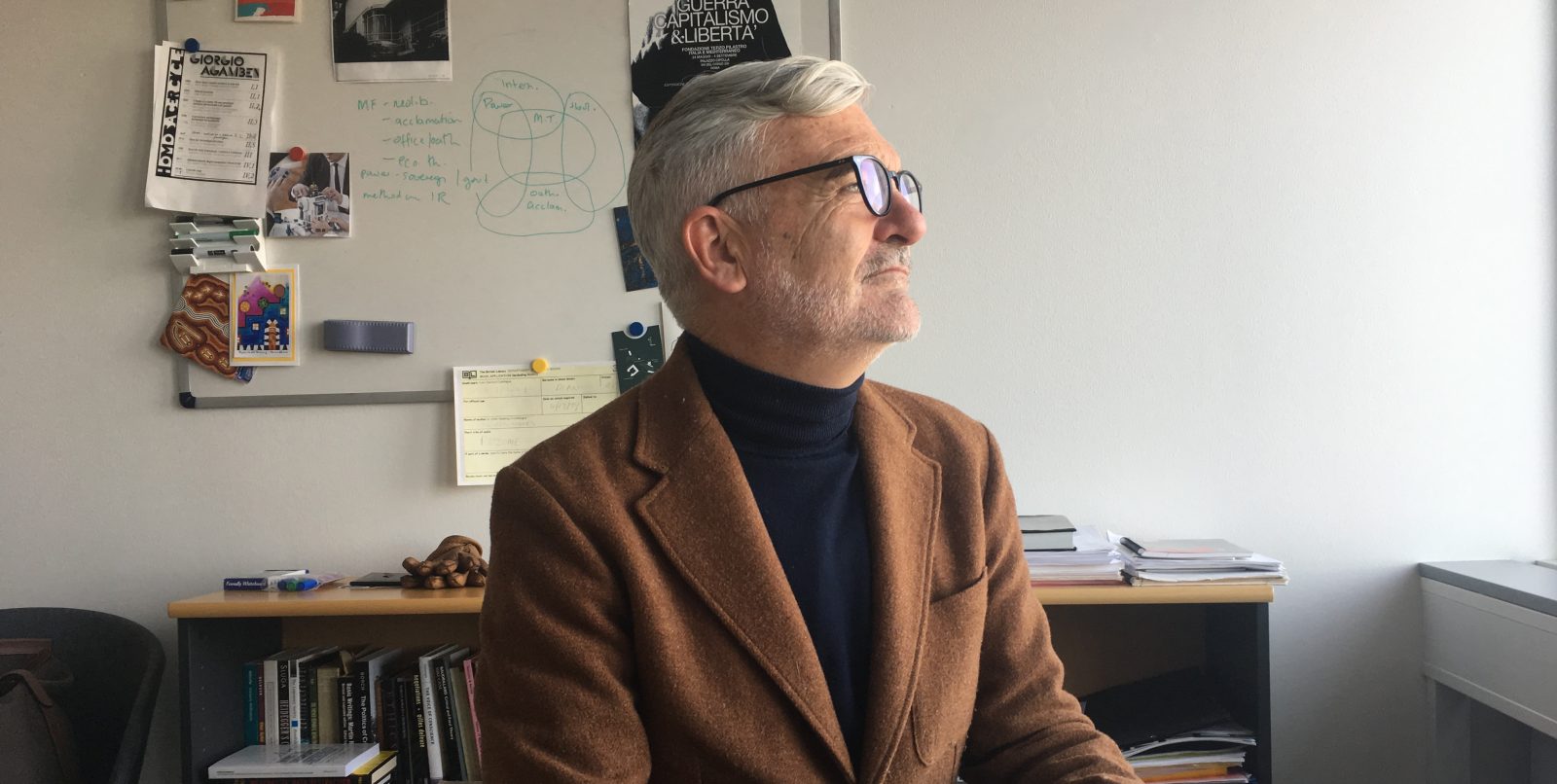 "I was very heartened by the support I received from HR Law, my Head of Department, and the President himself," he says.
But still, he is uncertain whether the answer that HR at CBS gave to SIRI on his behalf will be enough. He is, therefore, taking precautions.
"I'm not doing any work outside of CBS until all of this has been clarified," says Mitchell Dean, who is finding this rule counterproductive and limiting.
"This is a stupid case"
"One of the reasons why I came to CBS and to Denmark was to participate in research across different universities. You want to work with others, create research networks, and establish new projects. But this rule is limiting all of that," he says.
He points out that all this has changed his perspective of Denmark.
"I want to live in Europe, that's for sure. But I don't think Denmark is the right place to be. To be honest, it feels so restricting and unnecessary. My partner and I had started to take lessons in Danish and thought about applying for a more permanent residence status, but now I'm having second thoughts about that."
When asked about the fact that non-EU researchers risk being criminalized for sharing their knowledge, The Minister of Higher Education and Science, Søren Pind (V), writes in a comment that: "It's a stupid case, but my ministerial colleague has fortunately said that she will seek to change the rules. I look forward to that."
Inger Støjberg (V), the Minister for Immigration and Integration, has said that she thinks the time is right to see whether the rules are up to date. She says it makes good sense that researchers can perform presentations, be an external examiner, or other such things, as it is relevant to their work.