CBS teacher strives to create gender balance in the financial world
André Thormann, a teaching assistant at CBS, founded the networking company 360 Finance in June 2020 with three friends. Even though the founders are all-male, they aim to help young professionals in finance with their careers while focusing on encouraging more women to join the world of finance. They put together network groups with a 50/50 gender balance. "It is both an important agenda for us and it energizes the work groups," says André Thormann.
When teaching assistant André Thormann started working at Danske Bank after graduating with a MSC in Economics and Business administration from CBS, André Thormann felt he needed to network with other young professionals who had just started their careers.
The kind of networking where you can talk about your work-related experiences but where the focus is not on getting recruited by a company.
"As a student, I attended a lot of networking events where different companies would talk about the opportunities to be gained from working with them in hopes of recruiting new candidates. But when I started working, I wanted to network with other people in the same situation without it necessarily involving recruitment," André Thormann says.
Along with three friends, Jakob Ambrosius Garff, Jonas Ilsø and Abdulwaqi Rathore, he started the networking company 360 Finance.
The company puts together groups of young professionals with between one and five years' work experience. When composing the groups, the founders felt it was natural to strive for a 50/50 gender distribution.
"It's an important point on our agenda to have many women in the groups. For both men and women, it should be natural that women are working in the financial world, and we think that in a small way, we can help make that commonplace with our groups," André Thormann says.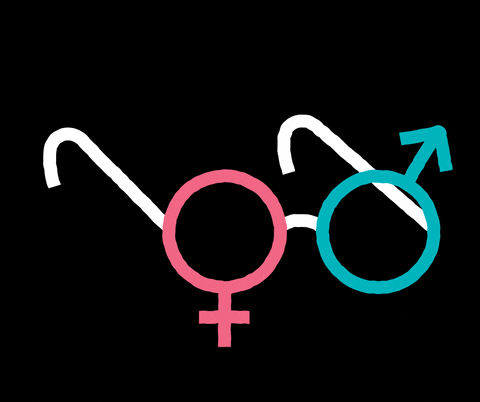 360 Finance currently has four networking groups of between 25 and 30 members and about 50% men and 50% women in composition.
Each group meets about five to six times a year to share experiences, listen to talks from industry leaders and dine together afterwards. Membership of the networking groups is free as they are financed by 360 Finance's partners, the headhunting company Odgers Berndtson and Thylander Property Fund.
Group members are carefully selected
André Thormann and the three other founders carefully choose the composition of each group to ensure that the members gain as much as possible from the experience of networking in the groups.
For inclusion in a group, potential members must send their CV as well as a motivational letter. Potential candidates are required to have between one to five years of experience in the world of finance and must fit into a group.
"We interview each candidate to make sure that they are a great match with their group. It's important for us that the groups work well together socially," says André Thormann and stresses that gender distribution plays a crucial part in forming the groups.
Ideally, our networking groups will help their members become financial leaders of the future

André Thormann, founder of 360 Finance
He adds:
"We find that it actually creates better social dynamics in the groups if half are male and half are female. Women usually have a different perspective on things than men, which adds another angle to the discussions. This is yet another reason we aim at 50/50 men and women," says André Thormann.
Besides gender diversity, they also aim at diversification within the financial world in general.
Ideally, one third of the group members work in a financial department of a company, one third work in consultancy and one third in the financial sector.
This ensures that members can share knowledge across the different sectors.
Hoping the groups hatch leaders of tomorrow
Even though the 360 Finance networking groups were initially started to create opportunities for young professionals, the goal is for the groups to still be going strong in both five and 10 years' time.
"Ideally, our networking groups will help their members become financial leaders of the future. It goes without saying that the longer a group stays connected, the more important a network opportunity it becomes, since the members will have changed between different companies and been promoted," says André Thormann.
He and the other founders continually gauge the members' contentment with the groups and discuss how membership has helped them in their careers. The feedback they get is very positive.
"We have seen some members change to a position in a company where another member of the networking group works. Of course, it's a great help when you know someone in the company where you're applying for a job. Both in the sense that you have a much better understanding of what it's like to work for the company, but also that you have someone within the company who can vouch for you being a decent person," says André Thormann.
360 Finance is continually evolving and seeking members for new groups. But its ambitions do not stop at creating more groups. The founders also hope to offer different types of events in the future.
"But of course, the most important thing is that our members are happy that they have joined. And we're rather proud that we can get major industry leaders such as Hans Henrik Beck who founded Qvartz, the CEO from Axcel, the CFO from Stark, a partner from Odgers Berndtson and many others to give speeches for groups of only 25 people," says André Thormann.