CBS student helping refugees study in Denmark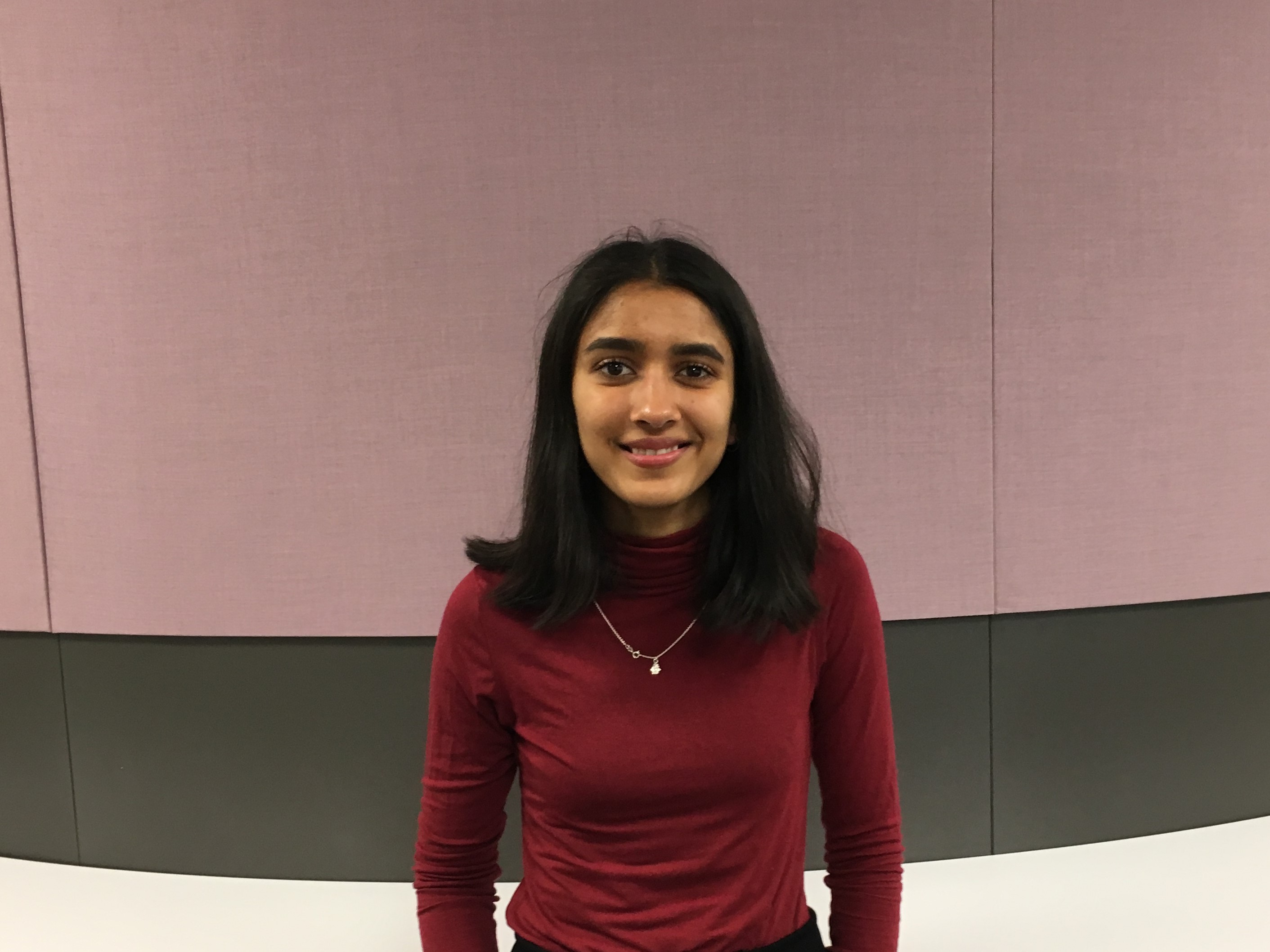 Devika Singla believes there is a lot of inequality in the world and she always wanted to change that. Now she is doing just that by being a part of Student Refugees, an organization that helps refugees in Denmark get into universities.
"It's a good way to make a change. Education is something that helps out the individual, it enables them to get a job and it helps them build a stable future, but it is also something that is beneficial to the society they're in," says Devika Singla, MSc Management of Innovation and Business Development student at CBS and adds:
"Helping student refugees is a way that I can contribute towards making a change and reducing some of the inequality. Even though it's a small contribution, it's something that can help the individual refugees that we guide."
According to refugees.dk, 2,572 refugees were granted asylum in 2017. Among them, the younger generation has high hopes to go to university so that they can integrate into society easier and faster.
"It's a good way for people who are new to Denmark to get to know the system, meet people, get to know locals, and build a network. And even if the refugees don't stay in Denmark, they can take what they learned to whichever country they end up in," says Devika Singla.
Not in it for the money
Devika Singla was born in Denmark, however, both her parents immigrated from India, which means she knows what it's like to grow up in Denmark as a member of an ethnic minority.
"Helping these refugees with education is also a way that maybe they can avoid being discriminated or at least better their experience with life in Denmark," she says.
CBS does raise awareness around issues pertaining to sustainability and inequality through initiatives such as Diversity Day and Responsibility Day. However, Devika Singla wanted to make a more substantial contribution towards society.
"Coming from CBS, where there is a lot of focus on profits, careers, management consulting, finance, and all of these fancy things, it's nice to be in an environment that's different. It's not just about helping yourself, it's about helping other people," she says.
Heavy on the heart, but pleasant for the soul
For Devika Singla, interacting with and helping refugees was not easy at first. But with time, her determination paid off.
"It was a little bit upsetting the first few times I went to the application cafes, as I was confronted by their stories, their backgrounds and what they've experienced. It was hard and something that I've been sheltered from previously. But its also very enriching because I get a different perspective on life and my small problems and the things I complain about," she says and adds:
"Interacting with people who are from Syria and Afghanistan, and all these places you hear about in the media has definitely widened my horizons. Now they're not just far away, war-torn countries. I can kind of relate to these places more."
Not only did working with refugees widen her horizons and change her perspective on life, but it also gave her something to look forward to in the long-run.
"I also liked that there is a continuity in the cases of the refugees we are dealing with. We talk to them over a longer period of time and we try to actually follow them throughout the entire process. It's not just a one-time thing, and then you don't know what happens to them. But you actually get to know them and see how they do. Seeing how driven and motivated these people are is really refreshing," she says and continues:
"I feel really happy and satisfied every time I've helped someone out. So, I definitely love it now because it's rewarding and it's something I don't get from just studying or working a student job."