Around the world in three semesters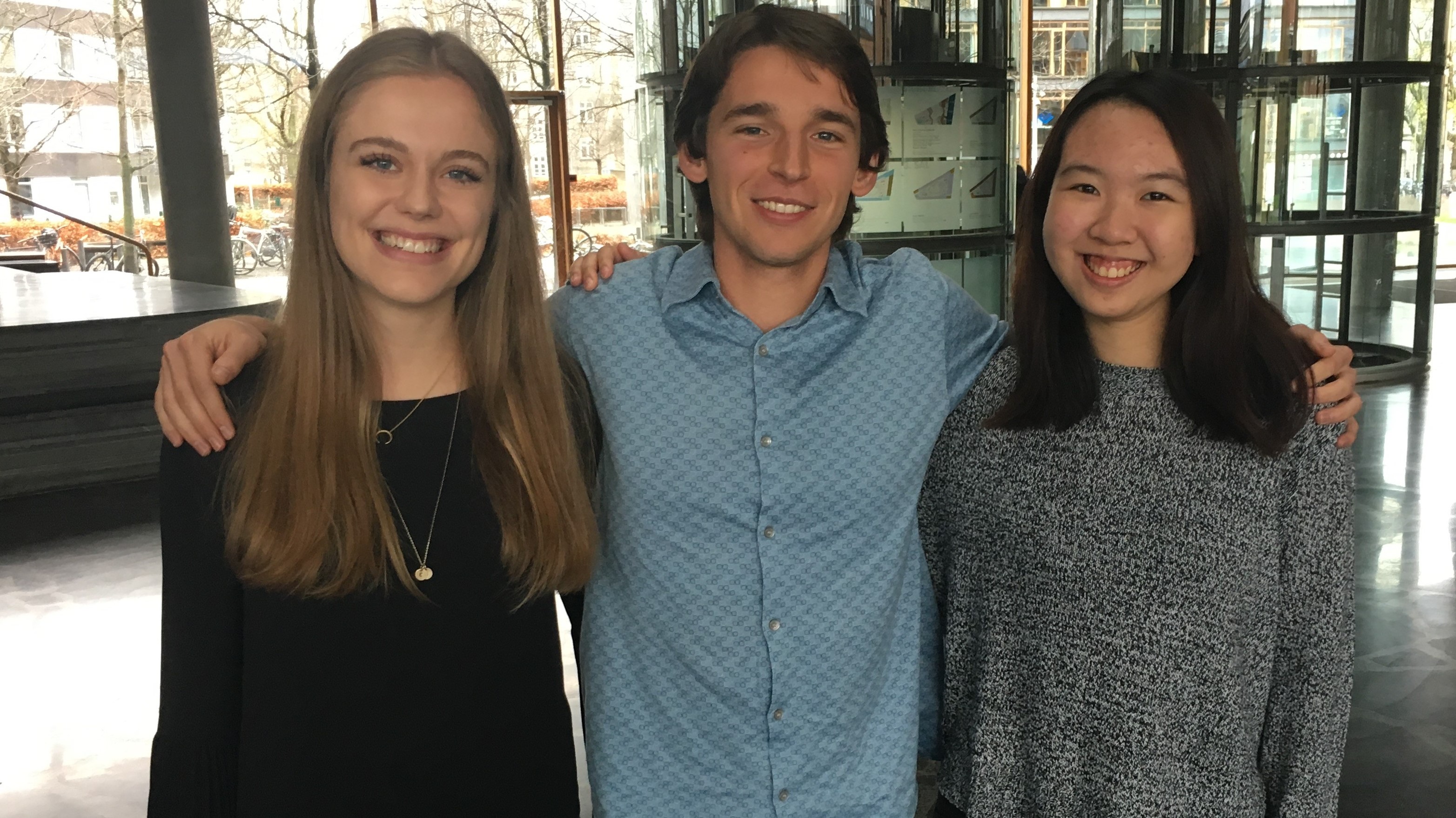 Anne Katrine Kiær Troelsen, Philip Piasecki, and Winnie Cheung are spending the next three semesters studying in Denmark, Hong Kong, and the USA as a part of the program called GLOBE. They are taking their place among 54 hand-picked undergraduates who get the chance to travel and Study at the three corners of Earth.
When speaking with the three students, you get the feeling that even though they come from different cultural backgrounds, they already share a special bond.
But what makes one student different from the next, and what kind of challenges do they face?
Anne Katrine Kiær Troelsen explains that the behavior of the students within the GLOBE program varied quite a bit from what she was originally used to.
"The Danes in the program all noticed that the Americans had a very different way of asking questions and commenting in class. Before asking or commenting, they would always give the presenter a compliment. They seem so considerate and polite towards their peers. And in doing so, showing a lot of respect for the other party. It had an effect on us and now we are trying to follow suit," she says.
Winnie Cheung points out that one of the major differences that she has experienced while studying in Copenhagen is the way that the students associate themselves with the professors.
"At CBS, it feels like the professors are encouraging the students to ask and answer more questions. In Hong Kong the education style is much more passive. We just listen to the lecture, review our notes, and read the textbook," she says.
Philip Piasecki is also used to a different way of learning but enjoys the challenge of having a diverse curriculum which makes more use of academic papers.
"Here in Denmark, the students are expected to read more academic papers on their own. Also, the exams back at home are 100 percent correlated with what we learn in class. We had checkpoints throughout the semester, and usually the final exam consists of similar material that we had in the quizzes," he says.
The curriculum is not the only difference in their academic journey across the globe. Another difference in the academic method here at CBS is the variety of different types of examinations that the students have to undertake.
"Here, there are exam papers, oral exams, and sit-in exams. Back home, the final exams were always sit-in exams where we had to regurgitate what was written in the textbook and discussed during the lectures," says Winnie Cheung.
Philip Piasecki's favorite type of examination that he has encountered at CBS was the oral exams. He believes that most of the students from the American group have an advantage because they feel more comfortable in that setting.
"Oral examinations are also new to me. I like them because I feel confident when I go in there. It helps that the professor guides us and offers us a prompt when we write the group paper. By the time the oral exam comes, everyone feels really prepared," he says.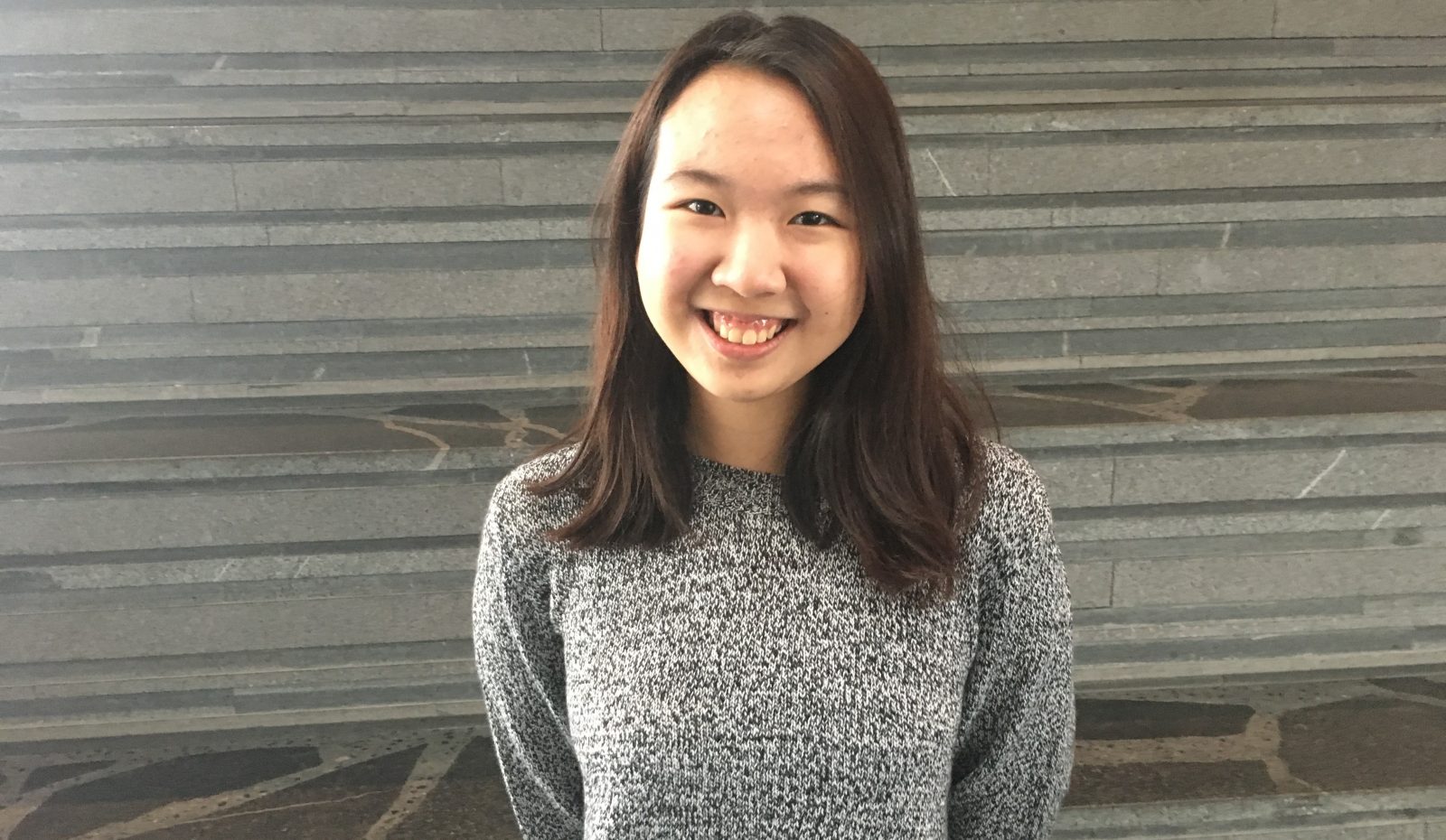 Becoming a global citizen
Despite coming from a variety of different cultural backgrounds, the three students all agree that the most important asset that they have gotten out of the GLOBE program are lifelong friends from three completely different cultures.
"One of the things that makes GLOBE special is that we all travel together throughout three semesters and this creates a class culture that I can very much appreciate," says Anne Katrine Kiær Troelsen.
Philip Piasecki adds, "It's just really exciting to be a part of a group of students who are from all across the world."
Winnie Cheung agrees with her two classmates but also notes that, for her, it has been remarkable studying in an environment where the students can build close relationships with the professors and the alumni from the GLOBE program.
"I've had a chance to talk to many of the previous alumni, and they've told me what to expect in terms of building my career after the program. As for the professors, by building a closer relationship with them, we're encouraged to learn more about specific topics of interest. I guess that's characteristic of being in a cohort class," she says.
For Philip Piasecki, travelling to these three different countries offers him and his classmate's certain challenges that they must overcome.
"By travelling to these different countries, we all have to learn, adapt, and thrive in a new classroom, social, and business environments. We've got people from different points of the world struggling with each other to make it work," he says.
Winnie Cheung's goal at the end of it all is to work as a marketing professional for conglomerate companies. And for her, it is of the utmost importance to get a grasp on what makes a customer tick.
"Getting to learn more about a certain countries history by actually being there is important if you want to understand a country's traditions. Once you understand that, you'll have more insight about how to appeal to customers from a given region. Take Southern and Northern Europe as an example, they both have very different cultures that stem from their past," she says.
Anne Katrine Kiær Troelsen adds, "by going on study trips to countries that are outside of the program, we learn more about the different cultures than if we were to just read about them in a textbook or online."
In this case, she was referring to a study trip that they had in Brussels where they had the chance to visit the EU parliament and NATO Headquarters.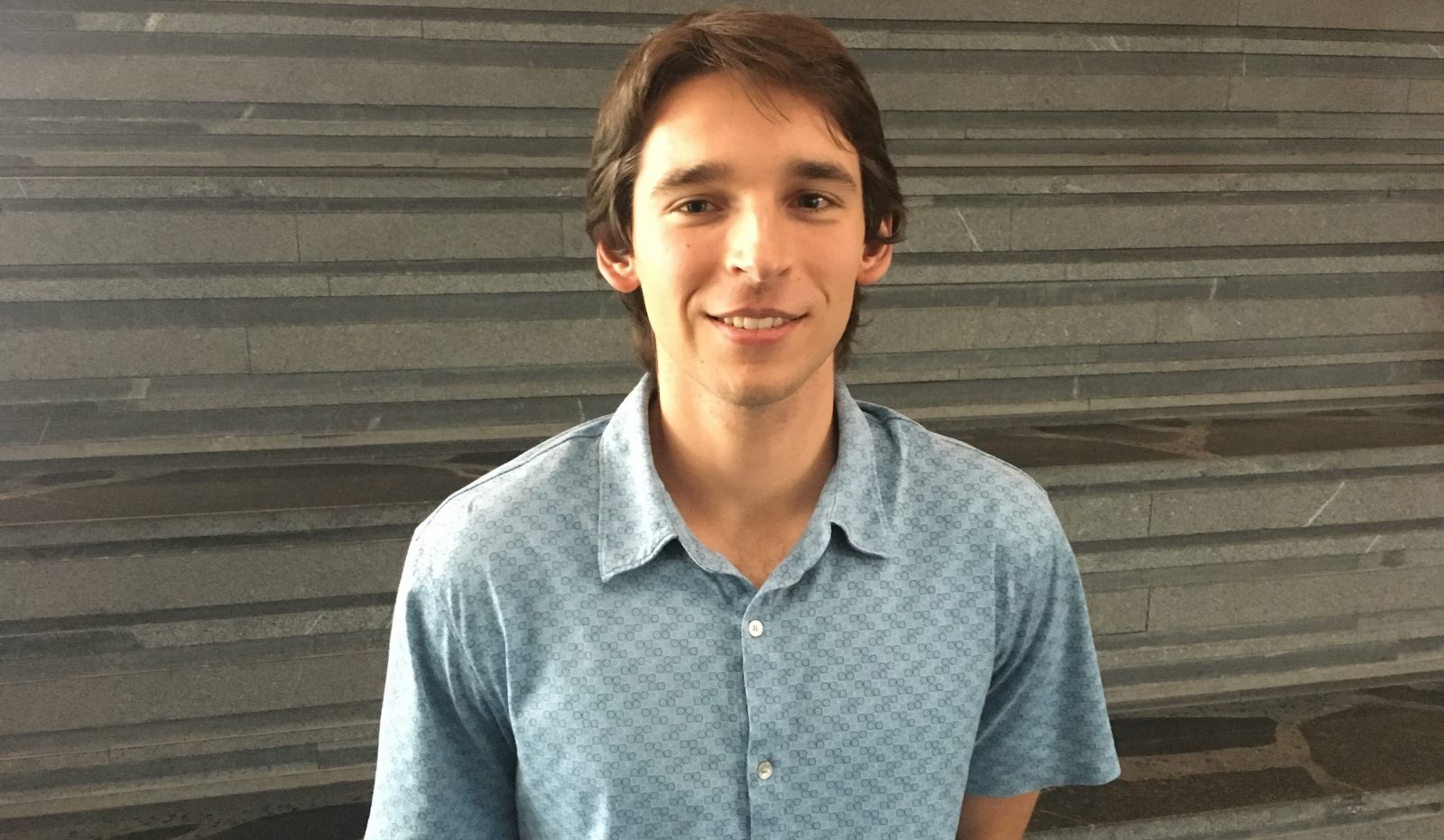 Becoming one with the locals
Some of the students are spending time in a new country for two-thirds of the program. By living in a new country for the first time, they will be experiencing local social norms first hand.
For example, Philip Piassecki was surprised to see can-collectors picking up trash in public spaces. "Last week we went to have a couple of drinks in the park and I noticed that there was a person going around collecting our cans. That is something that doesn't really happen in the states," he says.
At first, Winnie Cheung thought that it was strange not to have gates for the subway here in Copenhagen but later came to think that it is nice to have a social structure where this is possible.
"At first, I thought it was strange that there was no gate at the entrance to the metro. It really shows that there is a certain level of trust between the people in Copenhagen," she says.
Even Anne Katrine Kiær Troelsen, who is a Dane, was charmed by the students visiting from abroad, who put so much effort into integrating into the Danish lifestyle.
"During intro week, we all went to get bikes for the students who were coming to CBS for the semester. It was nice to see that almost everyone in the GLOBE program was trying to mimic the Copenhagen lifestyle by getting bikes. They were so determined that Phil even had to teach one of them how to ride a bike for the first time," she says.