Frontrunners: Department at CBS becomes meat-free by default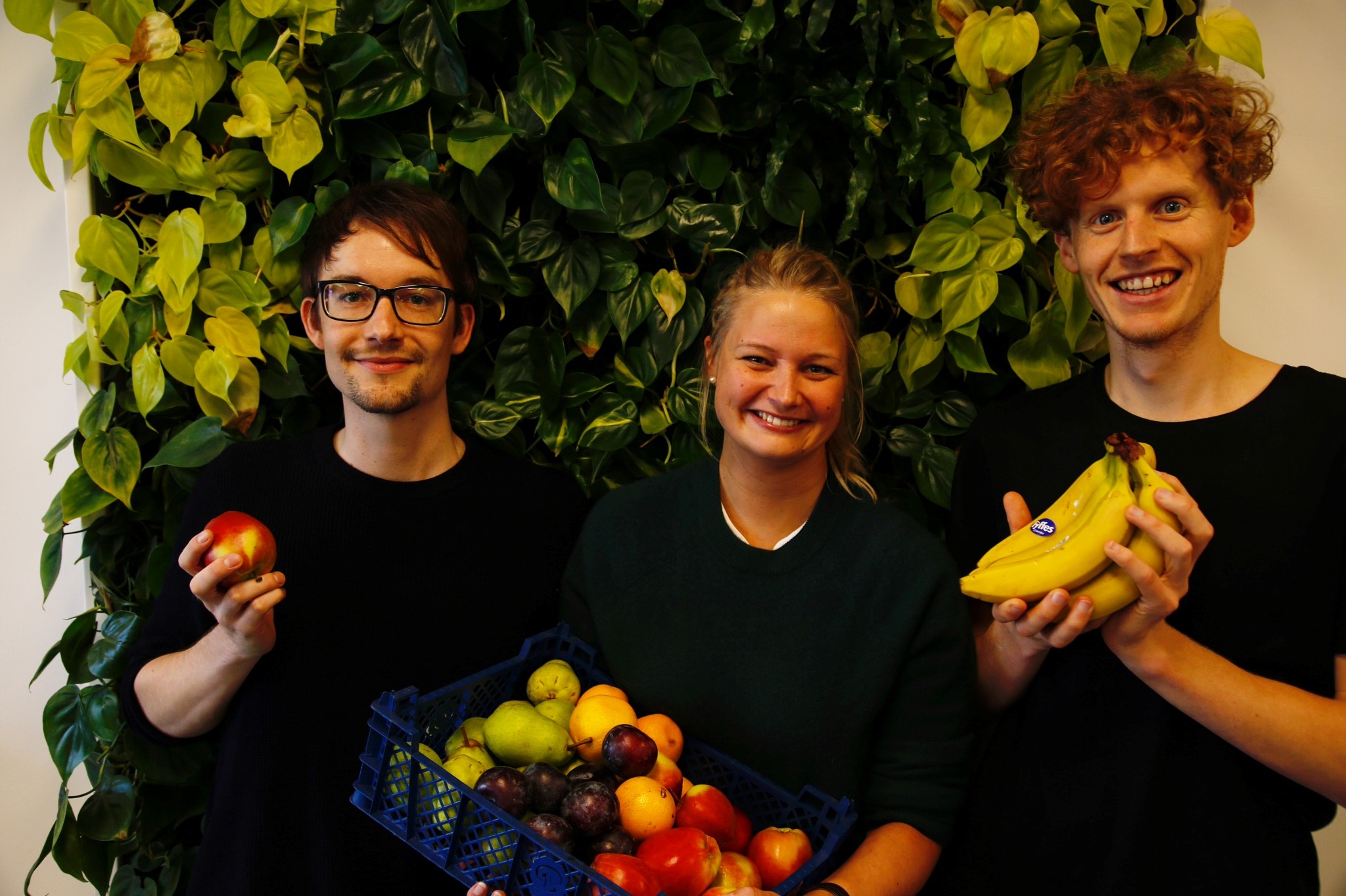 The new Department of Management, Society and Communication wanted to be more sustainable. In order to become so, they came up with a competition among staff members. This has resulted in a vegetarian default food policy. The first of its kind at CBS.
If you are a vegetarian, you know that often you will have to specifically ask for the vegetarian option when you are eating out or attending an event. This will not be the case at the Department of Management, Society, and Communication.
On the 30th of October, they introduced a vegetarian default policy, meaning that you will have to ask for meat if you are going to meetings or events organized by the department, as all of the delivered food will be vegetarian by default.
"We think about the policy in two ways," says Dorte Salskov-Iversen. "We welcome this as being a very modest contribution to lowering our departmental carbon emission and as an improvement upon our health. Furthermore, with this policy, we use the department in a small real-life experiment, which is orchestrated and monitored by our behavioral economists," she says.
Dorte Salskov-Iversen explains that the policy entails that whenever a colleague wishes to order food for an event, only vegetarian food will be served unless specifically requested otherwise.
The idea for the policy came about when the department, which is a fusion of IKL and IBC, agreed that they wanted to become more sustainable. A competition was set up, and the staff members could come with ideas about how to make the department more sustainable. In the end, it was the proposal of a vegetarian policy that won.
Making CBS a little more green
According to Louise Kofod Thomsen, Project Manager at CBS PRME and research assistant at the Department of Management, Society, and Communication, all member staff agreed that the vegetarian policy was the best proposal. However, some concerns were raised.
"We had some colleagues who were worried that they couldn't get meat for the Christmas party, but these kinds of worries weren't the biggest ones. Would Spisestuerne be willing to help us out, and could they present a good menu? Luckily, Spisestuerne was more than helpful in this," she says.
The policy is now being rolled out as a pilot project over the next six months, but both Dorte Salskov-Iversen and Louise Kofod Thomsen have high expectations for the policy.
"I hope we will get to widen our culinary horizon and get to appreciate the diversity and richness of vegetarian food. Then, I hope that our behavioral economists can use the data we generate during the process of using a default vegetarian option as a way of nudging people's behavior towards a better and more desirable direction," says Dorte Salskov-Iversen.
"We hope that the policy becomes a natural part of the department and then I hope that the concept will spread to other parts of CBS. Colleagues from the Executive MBA have already expressed interest in the initiative," says Louise Kofod Thomsen.