Get spanked in the butt or muck out the hen house
Spanking and naked sauna sessions with the boss have been part of the management style at the Danish film company, Zentropa, for years. Many dissociate themselves from such absurd behavior, but this informal way of practicing leadership is not an isolated case. Along with two CBS professors, CBS WIRE will look into this phenomenon, which also reflects a general tendency within management today.
Get spanked in the butt, or muck out the hen house.
Imagine if your boss told you to choose between these two options when you had failed to live up to his or her demands. Pretty hard to imagine, right?
However, these were the exact choices that staff members at the Danish film company, Zentropa, got to choose from when they had upset their boss, the film producer, Peter Aalbæk Jensen.
The eccentric film producer is at the center of a tsunami of critiques started by former employees who described their experiences with Peter Aalbæk Jensen and his management style, which constituted of sexual harassment and humiliation. Aalbæk has now been banned to speak on behalf of Zentropa. This all happened in the wake of the #MeToo-campaign.
Bent Meier Sørensen and Kaspar Villadsen, both professors at the Department of Management, Politics, and Philosophy at CBS, have taken up Zentropa and their management style as a subject of research in order to figure out whether there is a certain "logic to the madness." And as it turns out, there is.
Times change and all absurd phases come to an end

Bent Meier Sørensen, Professor CBS
They argue in a scientific article, which has recently been published in the prestigious scientific journal, Human Relation, that Zentropa does not stand as a singular case, but rather expresses a more general phenomenon within management today. A phenomenon in which the manager is a friend and someone that you have an informal relationship with.
"Perhaps somewhat surprisingly, we see this phenomenon in various industries and companies. Even in call centers. So, what Aalbæk is doing is merely an extreme example of a more general tendency among managers," says Kaspar Villadsen.
He explains that when the relationship towards the leader becomes informal, it becomes difficult to stick to formal codes and rules.
"Zentropa is a social project. Peter Aalbæk Jensen use the term 'a family', and this orchestration of a family makes it difficult for employees to refer to formal rules," says Kaspar Villadsen and continues:
"Moreover, Zentropa was founded as a 'revolutionary project', which aimed to contest established norms in the Danish film industry. Such a creative revolution requires, as Aalbæk has often stated, that the employees boundaries are transgressed, so that they can unleash their creative potential. But this is where things get blurry, and norm-violating behavior can now be justified with references to a major transgressive – and creative – project," he says and points out that it also happens at CBS to some extent. But we will get back to that.
Ambivalence of power
In the Danish context, however, the accusations against Peter Aalbæk Jensen and his management of Zentropa for the past 20 years are not new. They have, according to Bent Meier Sørensen, been publicly known for a long time.
"Peter Aalbæk Jensen has never denied what he was doing in Zentropa, and has maintained that it was a deliberate strategy aimed at forcing the creative genius out of the employees," says Bent Meier Sørensen.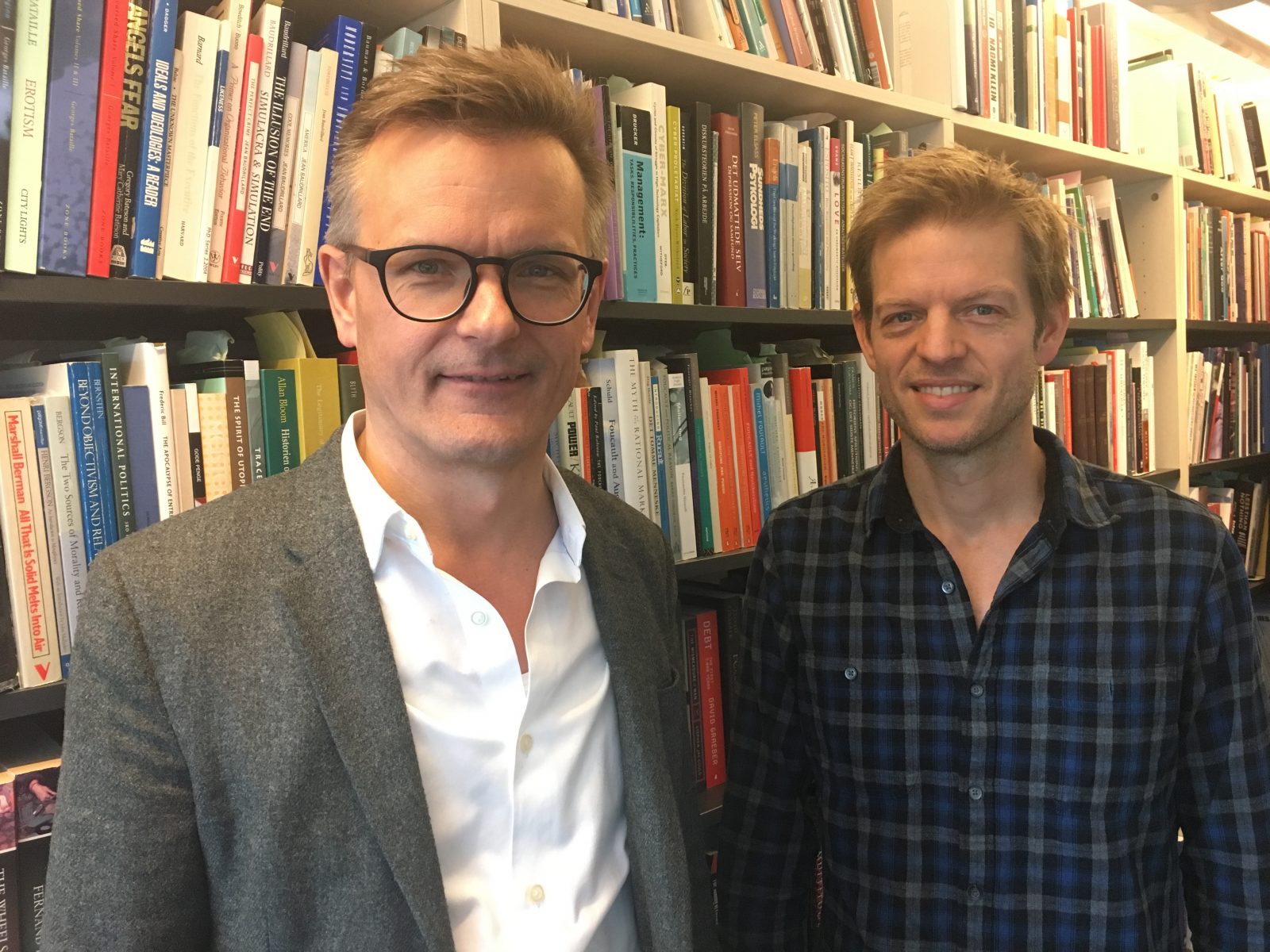 Kaspar Villadsen and Bent Meier Sørensen's studies on Peter Aalbæk Jensen's managerial practice in Zentropa are primarily based on secondary sources. For example, a documentary, TV interviews, a book on Zentropa, and other interviews. They see an obvious reason as to why Peter Aalbæk Jensen has been able to perform his transgressive management show for so long.
"He is unpredictable, as he takes on a variety of roles. He's the boss, a pastor like figure, an artist, and a friend. And he switches between these roles all the time, making it difficult for employees to get a grip of him. In this way, he performs as a very ambivalent management figure, but it's this ambivalence that makes it so powerful," says Kaspar Villadsen.
Bent Meier Sørensen adds:
"By mixing everything in an apparently random order, he creates an anti-establishment style of management, in which the employees are permanently unsure about their position," he says, and gives an example by putting both his legs on the table in order to reenact a situation in which Peter Aalbæk Jensen carried out an actual wage negotiation with an employee.
"By taking this posture, Peter Aalbæk Jensen is clearly crossing the barrier of norms associated with management, and not the least in the context of wage negotiation. Who's wearing the pants in this situation?"
The CEO of Zentropa could do this, since he had established more than a working place. Peter Aalbæk Jensen had created a social project. A cult of absurdity.
The human potential
According to Bent Meier Sørensen and Kaspar Villadsen, the informal leader is a response to many years of an industrial organization of checking in and out of work. This has led to a critique of management as indifferent to the potential of the individual.
The Human Relations movement promoted this message almost a century ago. Today, managers want to make their employees thrive and have them invest themselves in the great, and all encompassing, 'project' that the work place has become. And this project requires an informal leader. A comrade, who would often appear on par with the employees.
Historically, when Zentropa was established, its employees were able to virtually live on site, as there were apartments built right next to the work place. The entire area was called Filmbyen.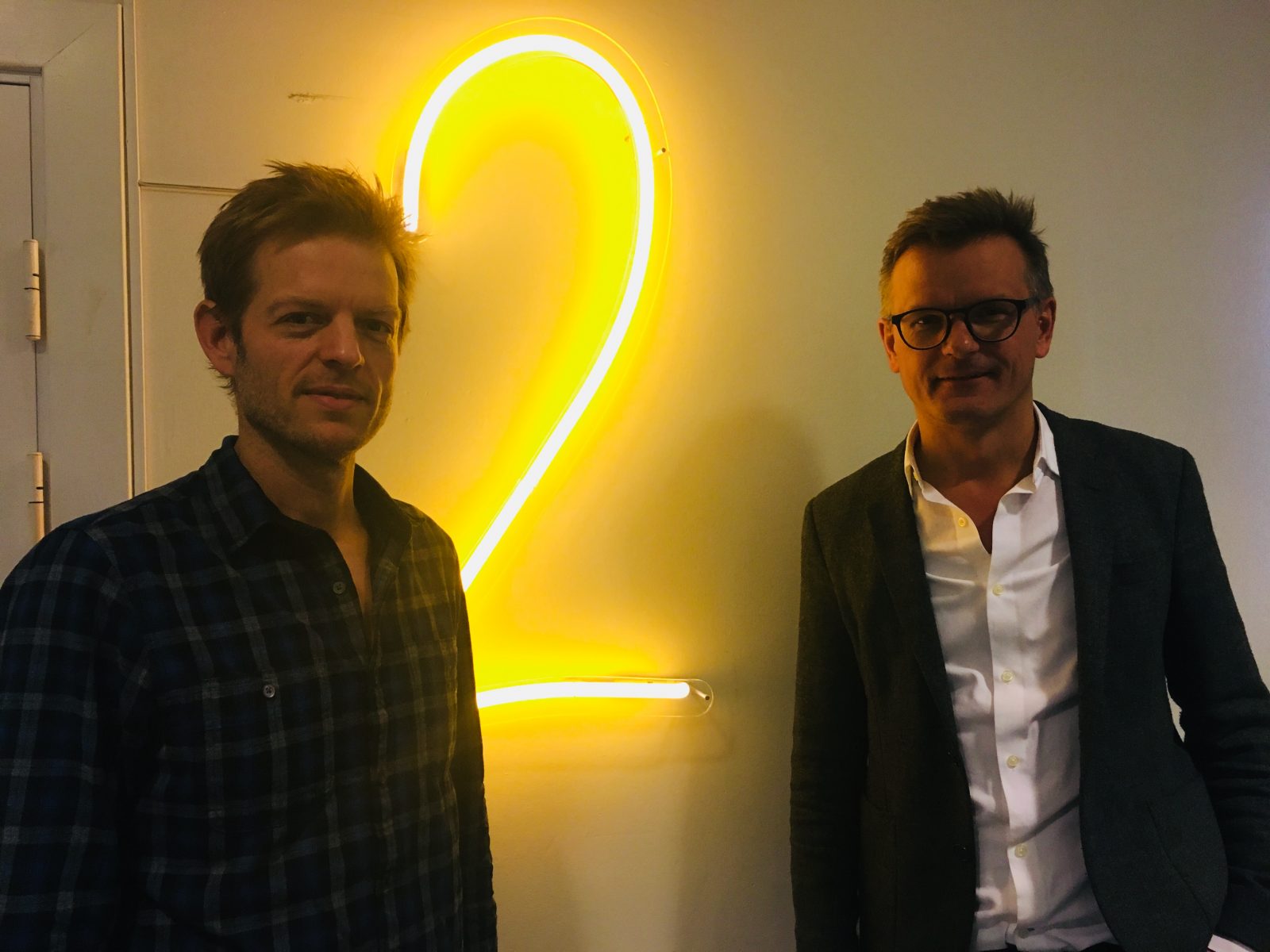 This blurred the barriers between work and private life, and it got people invested in what they were working with in a more profound way. Also, the barriers between management and employees were dissolved. According to the two professors, the thesis is that by orchestrating the relationship as fundamentally informal potentially allows norm-breaking behavior.
"The informal leaders, who for example, organize cottage trips with the employees, can be found at CBS too. This can be cozy and have beneficial effects. But today, people are so invested in their jobs that we don't ask questions in the same way if our personal barriers are crossed or our conditions are worsened. The informal relationship with managers intensifies this problem," says Kaspar Villadsen.

Bent Meier Sørensen points out that earlier in time, the manager had a specific plan in mind for his or her company or organization. Now, the tendency is to transform the organization into the unknown, into pure potential. Something that Peter Aalbæk Jensen had done by creating a total institution, which the logic of the two CBS professors refer to as noting less than 'a cult of the absurd.'
"Top leaders are supposed to be ready to make sacrifices. More and more often, having to give up time with their family. But in Zentropa's case, employees were readily sacrificed if they did not fit into the transgressive environment. That is, and particularly if, they weren't fit for Aalbæk's transgression," says Bent Meier Sørensen and continues:
"The charade of absurdities worsened over the years, and it finally became clear that the transgression had no aim apart from being transgression. Such an environment is akin to religious cults in which members submit to leaders, since there is no life outside the cult."
Shift in times
However, times are changing, and it seems that such style of management is increasingly rejected, points out Bent Meier Sørensen.
What was being accepted six months or two years ago, might not be accepted today. In the case of Zentropa, a number of women who have been employed have publicly come forth, told their stories, and raised criticisms against Peter Aalbæk Jensen. But not only that, they have also voiced a critique against the culture that accepted this. Within and outside of Zentropa.
Due to the criticism, Zentropa has agreed to change their practice.
"Times change, and all absurd phases come to an end. The moment you lose an understanding of the surrounding culture, you crumble. And this gives the victims a possibility to come forth," says Bent Meier Sørensen.