CBS GLOBE students are building a school for 300 kids in Zambia – one brick at a time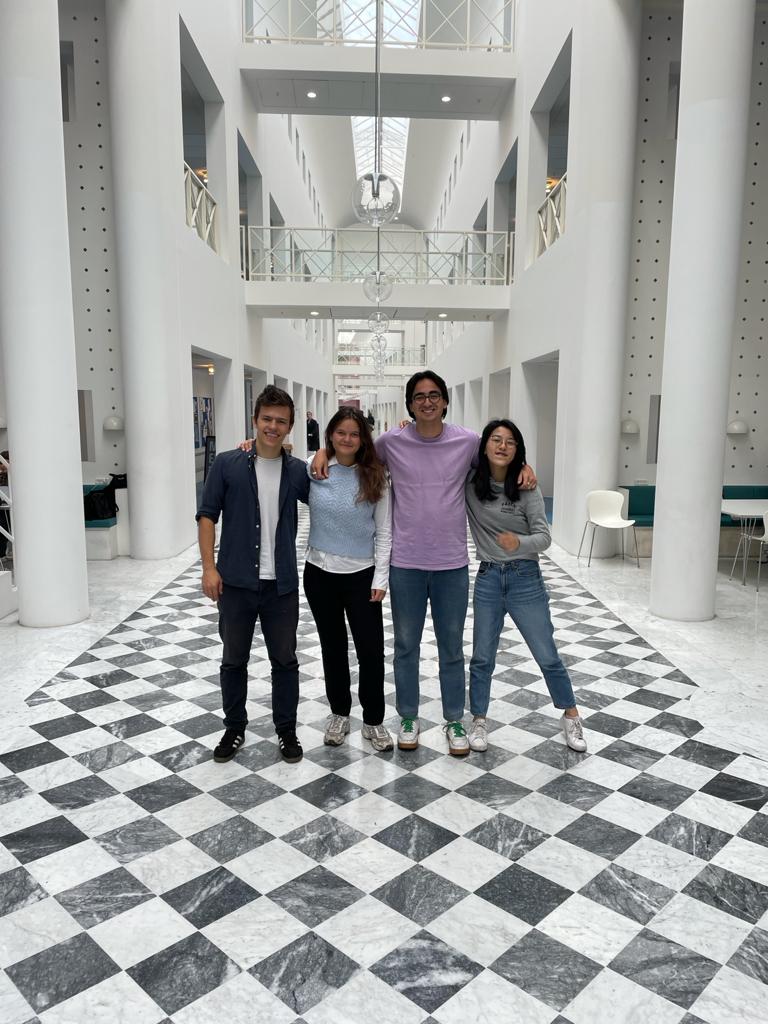 "What would be the coolest thing we could do?" five students from Denmark, Hong Kong and the U.S. asked themselves. A pile of work later, they found a small non-profit organization from Zambia led by a professor at the University of Lusaka. And that was just what they were hoping to find.
From the very moment you meet August Solliv, a third-year student of International Business, you sense his excitement over the BASIZ Initiative, a project he started with four other students during his time with the GLOBE program.
Their goal is to provide education for 300 children in Zambia that today have no access to any form of education. He and the group members have tried volunteering, but they felt ready to do more… to start a project that would have a lasting effect.
And so, August Solliv, Andreas Elsgaard, Victoria Rosenmeier from Denmark, Emily Dawson from the U.S. and Ariel Lau from Hong Kong, started looking at what was possible and what was not.
"The inspiration came from asking ourselves: What would be the coolest thing we could do, and then taking it from there, "says August Solliv and continues:
"The great thing about meeting people through the GLOBE program is that each individual has a unique background. Having an international team also has many advantages. First of all, being able to fundraise in three different countries was an advantage, and second, having input from the different continents was useful."
They started talking about the project while they were all in Hong Kong on exchange through GLOBE.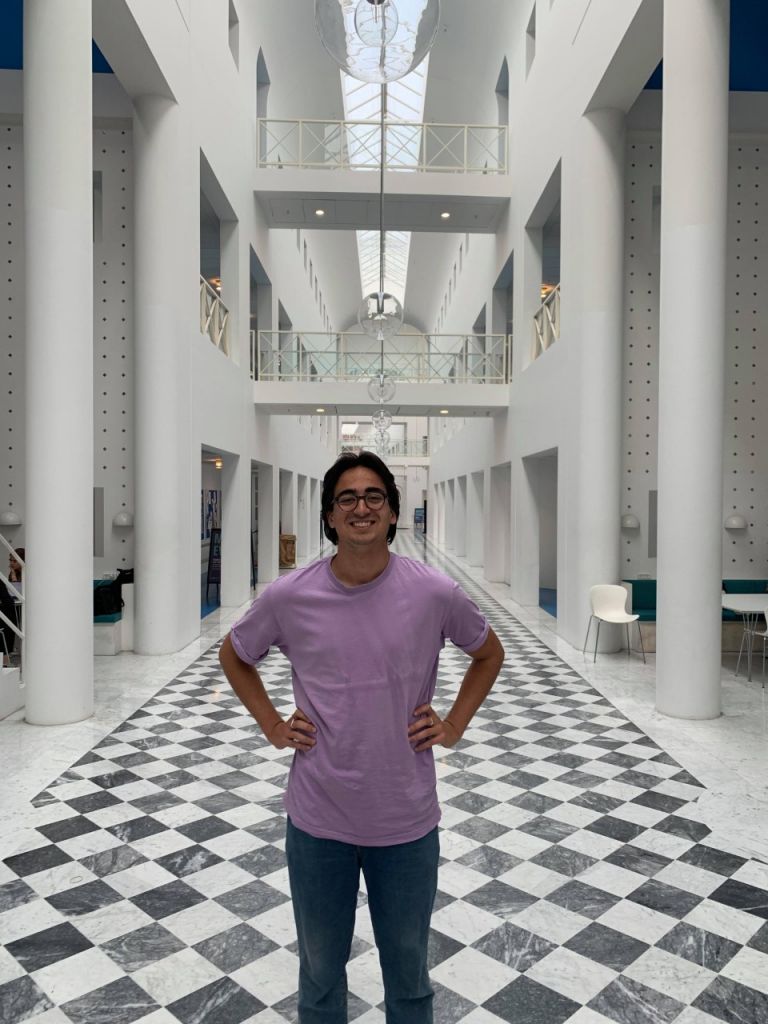 "I actually got the idea for the project while talking with an alumnus from the fifth GLOBE batch. We were the fifteenth batch. And then I pitched it to one American, one person from Hong Kong, and two other Danes, and we all agreed to join forces. It has developed from there. I think we like the international way of working together as it allows us to understand fundraising from different perspectives while raising funds on three continents, and it's just fun working on the project as we're all together at CBS this semester," he explains.
Tinder for NGO projects
While in Hong Kong, they decided to work on a non-profit project together. As he explains:
"We were unsure of what exactly we wanted to do but wanted our project to be big and meaningful. We also believe that education is one of the most essential assets a charity can provide. That's why we set out to help build something educational."
The next step was finding the right match. The group was looking for a person or an organization that knew the environment, knew its needs and had ideas on how to improve the situation. In other words, they wanted to make sure their help would be useful and appreciated.
Finding the right match for non-profit projects is not as easy as swiping right or left, August Solliv remembers, while looking for the right fit in three ways.
The group started by talking with personal connections, family, friends, and people from professional networks. They also used a search engine, which sounds simple but turned out to be very helpful. However, browsing through crowdfunding websites for NGOs and charity projects turned out to be the answer, followed by picking out the organization that needed but was not getting the right funding in some way.
Horrible stories
The group decided to pick a partner using three critical criteria; project feasibility, partner trustworthiness, and narrative potential.
Looking at the feasibility of each project led them to ask themselves several questions, including: Can we achieve the financial goal?
When it comes to partner trustworthiness, as August Solliv points out:
"We've all heard horrible stories about people sending money somewhere, whether Africa or Asia, and then it just goes into a hole, and nothing ever happens. So, we wanted to make sure to rule that out."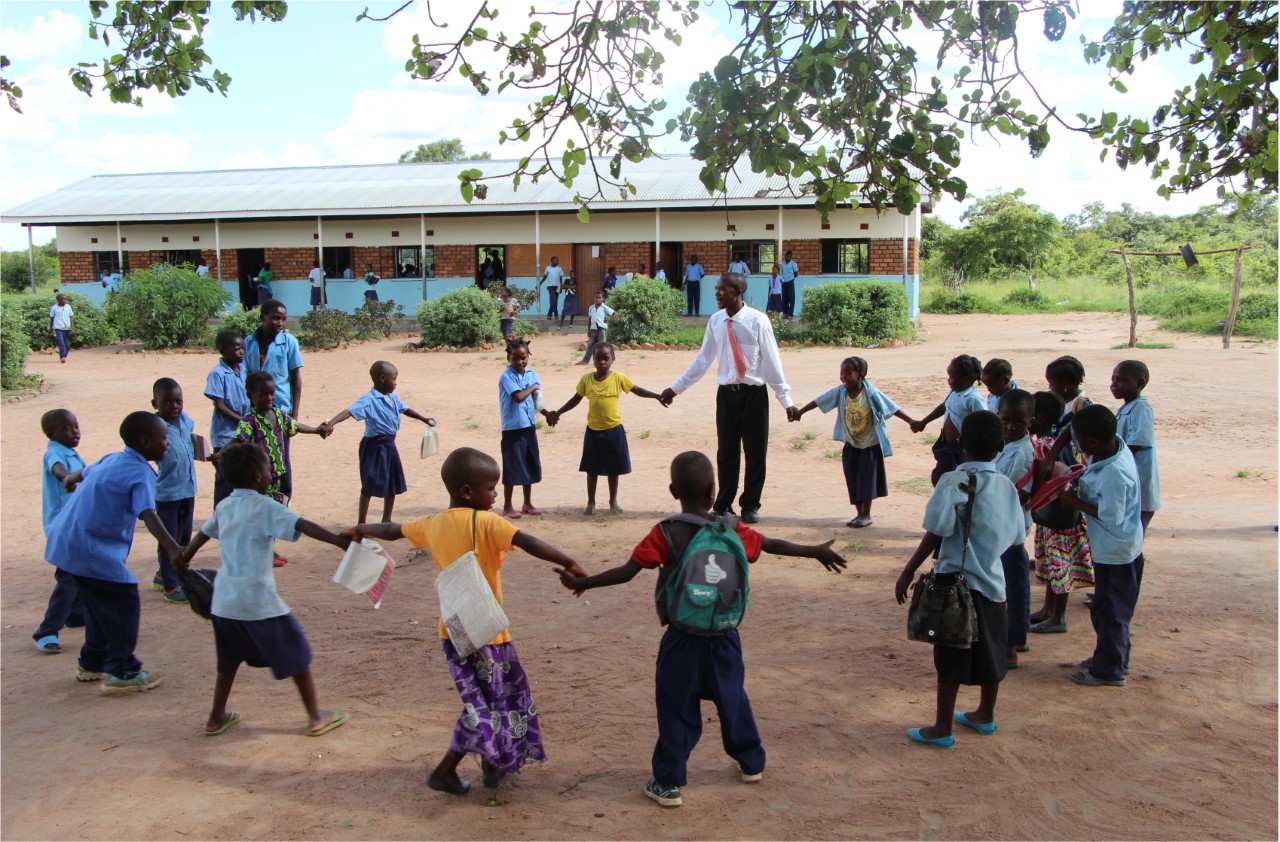 The group assessed its partner primarily by maintaining contact with lawyers in Zambia through Danish contacts and using the internet. As August Solliv describes:
"The final hurdle was the question of how easy it is to build a narrative or communicate about the project. I think that's because we fundraise through companies and individuals, and so in that way, you have to build a narrative that people understand and that people want to support."
They interviewed around 10 organizations around the world to find a potential candidate. And there it was, on a crowdfunding website, waiting for the group – the right project, he explains:
"We found this small non-profit organization from Zambia led by Dhally Menda, Professor at the University of Lusaka. They were trying to build a school in Eastern Zambia for 300 children, but lacked the funds, and so we partnered up with them. I would say it was a mix of luck, finding the right partner, choosing a country with a relatively stable political and civic system, and knowing that the area needed a project like ours."
Building the floor, the walls, the roof
The group had previous experience of volunteering but had yet to manage such a large-scale project. The process might seem straightforward to some; first, you build the floor, then the walls and the roof, then you add furniture build a water supply and supply school materials.
Although this is an oversimplified version of reality, it means the group can fundraise gradually and build the school in stages. In other words, the group knows precisely where DKK 100,000 will get them.
"Let's say DKK 100,000," he suggests, "then we know we can build the floor, the walls, the roof, and get some furniture. And that takes us some of the way. It also proves to us that no matter how much we fundraise, we will still make an impact. Maybe there will be fewer toilets than we want, but at least we can be sure that things work and that people can actually start going to school."
"It is possible"
The group has set a minimum goal of DKK 100,000, and ideally, they wanted to raise around DKK 250,000 to build a complete school, including school supplies and housing for teachers.
"We want to make sure, at least, that we get to the level where children can get an education. So, the sooner we can get them attending school, the better, and then we can always work on the rest afterwards," he says.
When asked whether the team is confident it will reach the DKK 100,000, August Solliv smiles and replies:
"I think it will be possible. And I think one factor people sometimes forget is that people actually want to do good, but they just can't find time for it. If you look at the amount of money donated every year to foundations and companies, I think it's a goal we can reach, especially with companies interested in CSR and making a real impact."
After reaching their milestones, the group plans to provide progress updates through social media, and will also make sure that the partner organizations keep everything running smoothly. Eventually, the group plans to visit the projects onsite and experience its accomplishments firsthand – the whole team is excited about that.
Is volunteer work for CBS students?
Even though the group only began fundraising recently, August Solliv acknowledges the impact it has already had on him and the group, and he wonders why more students do not join in these types of projects.
"Volunteer work could also play a larger part at CBS. And I think the positive learning that I've gained from it is just knowing that people really want to help you, throughout the entire process. Everyone you reach out to is eager to help. I hope that more people at CBS will start seeing volunteering as a great opportunity for a meaningful free-time interest. See how much you can achieve if you just go for it," he urges.