Belgrade: Home of spicy foods and historic monuments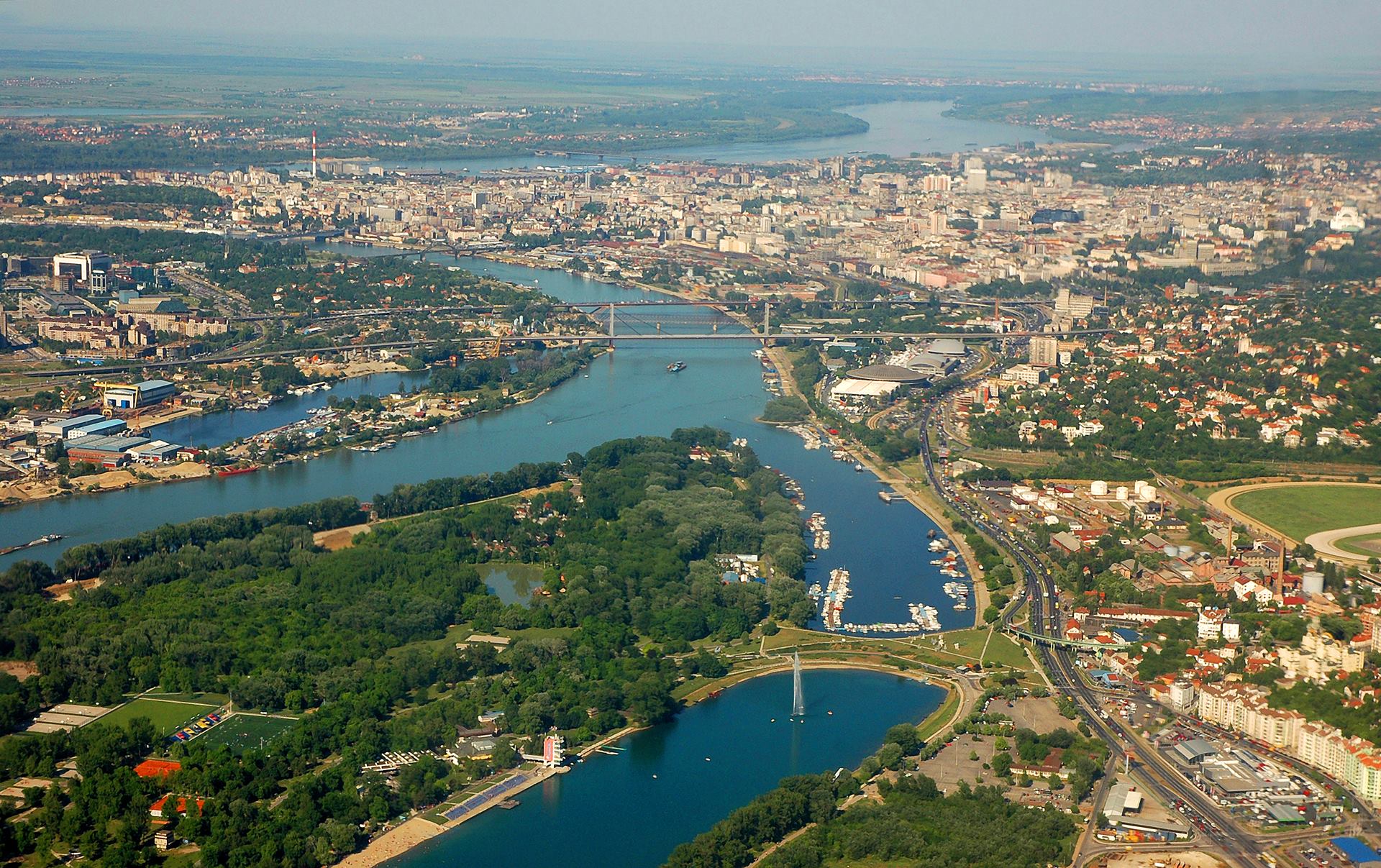 Eating out in Belgrade, Serbia is like traveling to four different countries, writes CBS student Milan Stojkovic, who originates from there. He also gives you pro-tips on what to do and see when in Belgrade.
I have a keen interest in culture. My interest in culture is one of the reasons I had to visit Belgrade, which is the capital of Serbia and is known for having a turbulent history.
The history of the city itself has been a landmark for the countless exquisite and cultural attributes. So, naturally, I had to visit Belgrade. But the main reason why I visited Belgrade is that I originate from Serbia.
Multicultural food traditions
There is no doubt that cooking is a special part of Serbian tradition and culture.
Serbian cuisine is characterized by very diverse, strong and spicy foods, where an extensive use of pasta, vegetables, dairy products, and especially meat prevails. It is, roughly speaking, a combination of Greek, Bulgarian, Turkish and Hungarian cuisine. And when you have an opportunity to visit Belgrade, dishes such as Serbian pie, cabbage rolls, and particularly grilled food are some of the specialties you must taste.
When it comes to choosing a place to eat, it can be a difficult choice based on the great selection of outstanding restaurants in Belgrade.
Nonetheless, "Tri Sesira", which is directly translated into "Three Hats", is undoubtedly a real gem. It is located in Skadarska-street, also referred to as "Skadarlija", where more than 20,000 people pass by on a daily basis. Other than being a splendid restaurant with exquisite meals, where, of course, you will find many of the above-mentioned delicacies and national dishes, the restaurant has a long history.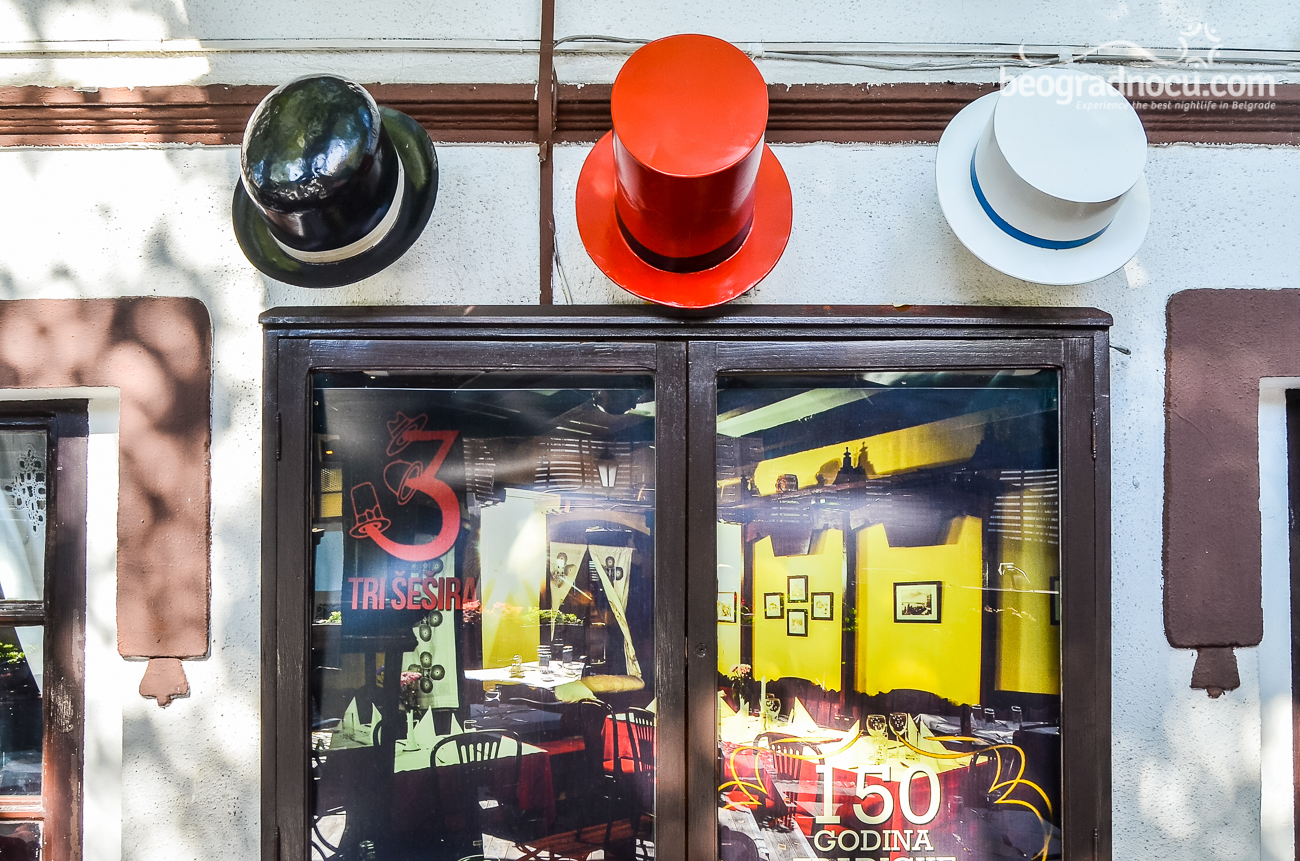 It was opened in 1864 in a building that was earlier used as a craft workshop, which had a logo with three top hats, hence the name: "Three Hats". Being the oldest restaurant in Skadarlija, the service and quality of the restaurant are even known beyond Serbian borders.
"Three Hats" has had the honor of hosting some of the most prominent international figures, including the former Spanish King Juan Carlos, Former U.S. president George Bush, and the great German chancellor Willy Brandt. Testimonies of a pleasant stay in the restaurant are kept in the guest book.
Get active on a river island

Belgrade may not be the largest city in the world, but it is certainly one of the places with the most spirit in Europe.
This is – among other places – expressed at "Ada Ciganlija", a river island that has been turned into a peninsula. It is located in the center of Belgrade, covering an area of 800 hectares, and is enveloped by the Sava river. Having preserved its natural resources, which constitute a dynamic and ecologically recreational oasis, the natural wealth of this part of Belgrade has been preserved to this day. Even though its history can be traced back to 1821.
If you are looking for any kind of activities when visiting Belgrade, surely you must visit the Ada Ciganlija. Hundreds of national and international competitions involving water sports have been held at the Ada Ciganlija and there are dozens of other registered sports clubs.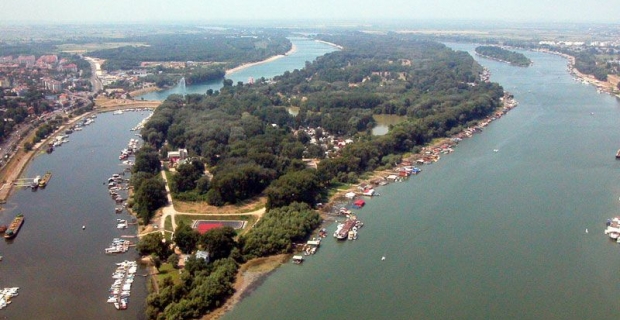 The peninsula offers a wide range of activities including sports courts where visitors can enjoy a game of volleyball, soccer, football, basketball, golf, and much more.
If you are looking to get a quick rush of adrenaline, you can even go bungee jumping or water skiing. And to top it all off, don't worry, the extraordinary atmosphere on the island is child-friendly and has an adventure park for your children.
No matter what kind of activities you are looking for, Ada Ciganlija has it all. A large number of activities and the 7.5-kilometer-long beach, which is one of the largest and safest in Europe, according to official statistics, attract up to 300,000 visitors and tourists during the summer holidays.
Fortress atmosphere

There is not a single place in Belgrade where you can truly feel the centuries and size of the city as when you are at the Kalemegdan fortress located in the heart of Belgrade.
Since the liberation of Serbia from the Turks, the former military fortress, Kalemegdan, has been transformed into a park. It is the largest, most significant cultural and historical complex in Belgrade, and contains – among other attractions – immemorial military fortifications from the Serbian-Ottoman war in the 18th century.
Belgrade is a city that has certainly been very much exposed to war, and Kalemegdan is probably the most memorable of the many times the city of Belgrade had suffered destruction.
Because of different attractions, such as the Roman well, the military museum, the observatories and recreational areas, many tourists and visitors favor it as a place to go for a walk.
During the summer, concerts and various cultural events are held at Kalemegdan, and the fortress of Kalemegdan offers an excellent view over the entire city of Belgrade, which is particularly stunning in the evening.
This historical monument is certainly one of the most beautiful parts of the city, and because of the joy and sense of tranquility you get from the magnificent view, Kalemegdan is a must for every visitor of Belgrade.