Melbourne: The coffee capital of the world?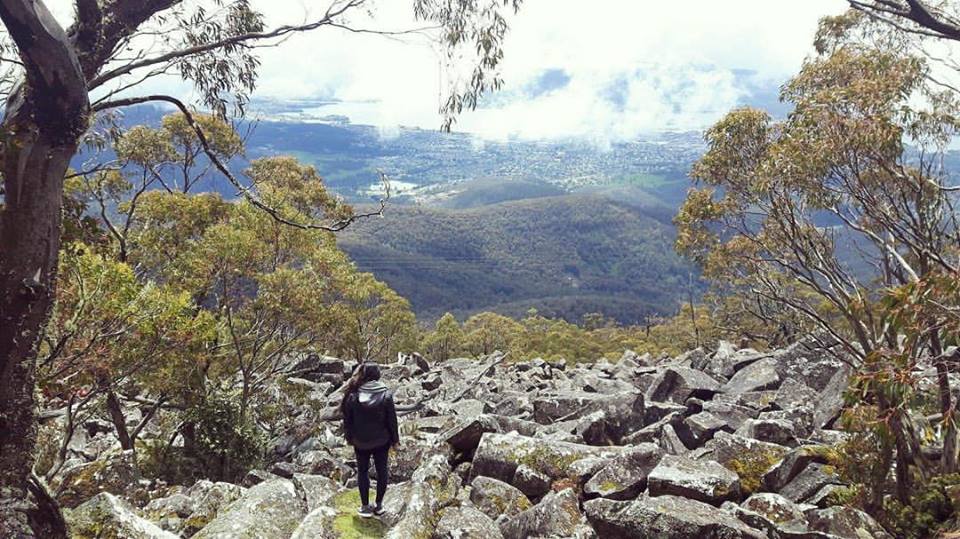 If you love coffee, partying and people-gazing, Melbourne is the place to go. Mihika Deb went there on her exchange and gives you all the pro tips for the city Down-Under.
When I was deciding where to go on exchange, I remember thinking – "the further away the better".
Denmark had been my home for pretty much my whole life and I was well traveled through Europe. I wanted to get away from what I knew as familiar, and so Australia seemed like the perfect option.
Around that time Melbourne was (and actually still is) ranked the number 1 most liveable city in the world! It had the laid back city vibe I was looking for whilst still having the beauty of the Australian nature very close by.
Meet Melbournians over a nice brunch
My absolute favourite meal of the day is brunch. And I've discovered that nobody quite does brunch like the Melbournians do!
When it comes to brunch, Fitzroy is the area to be in. One café in particular, South of Johnston, stole my heart. Located in a quiet street in Fitzroy – surprise surprise -, South of Johnston is one of those cozy cafes where the furniture doesn't quite match, with potted plants hanging from the walls, the focus is placed on providing food from locally and ethically sourced ingredients.
They have a menu for breakfast, a menu for lunch and a separate menu for brunch! Their menu for brunch ranges from oatmeal to croque-monsieur to stacks of pancakes, and everything in between. If you're looking for a little mid-day buzz, they have an impressive wine and cocktail menu as well.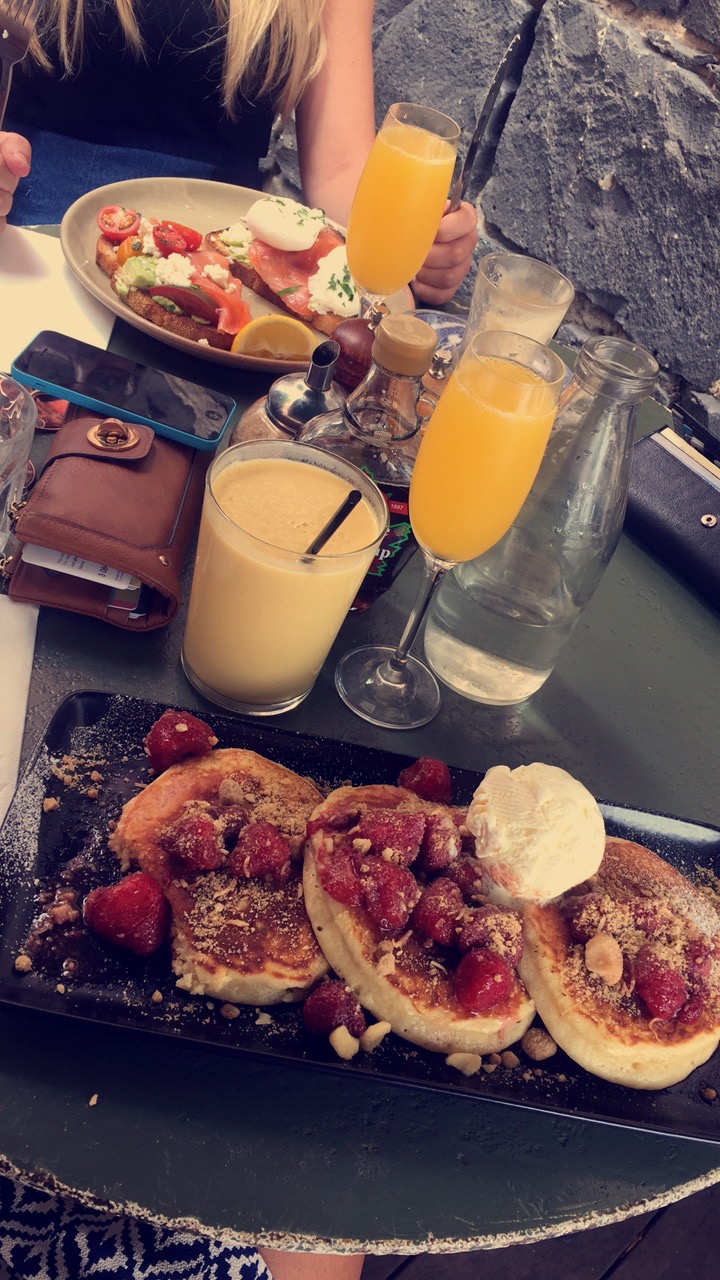 Another lovely place to check out is Lentils As Anything. The idea behind it is to come in and have a meal, share experiences with the people you are seated with and pay as you can.
This is great for students especially at times when money is a little tight because you can have a meal and pay as much as you wish, and then pay a little more next time when you can afford it.
Lentils As Anything also promotes a very laid-back vibe, with a sense of community and the importance of everyone having access to a wholesome, nutritious meal. Most of the staff there are volunteers and the menu varies from day to day. However, the essence of the menus remains the same – a filling vegan and/or vegetarian meal made up of the season's freshest produce.
The hidden Melbourne – and the best coffee
The small laneways and what you find in them is a big part of the whole Melbourne charm.
Spend an afternoon walking through the narrow winding laneways, such as Hardware Lane and Degraves Street. All of these laneways are typically lined with small boutiques and cafes. In these cafés, you're also guaranteed to find some of the freshest and most delicious coffee you've ever had!
It's not in vain that they say that Melbourne is (arguably) the coffee capital of the world!
Sports and streetfood
Melbourne is a city that is famous for its large parks and public areas filled with greenery. When the weather is good, people flock to the Botanical gardens or one of the many other gardens scattered around the city to enjoy a picnic.
Pro tip – skip the sandwich making and pick up the food from the Victoria Food Market that happens every Wednesday. It's similar to Street Food that we have on Papirøen here in Copenhagen, just much bigger with a wider variety of street food vendors to pick from!
While you're in Melbourne, make sure to visit the famous Melbourne Cricket Grounds, and depending on the season attend an Australian Rules Football match, a rugby match or a cricket match.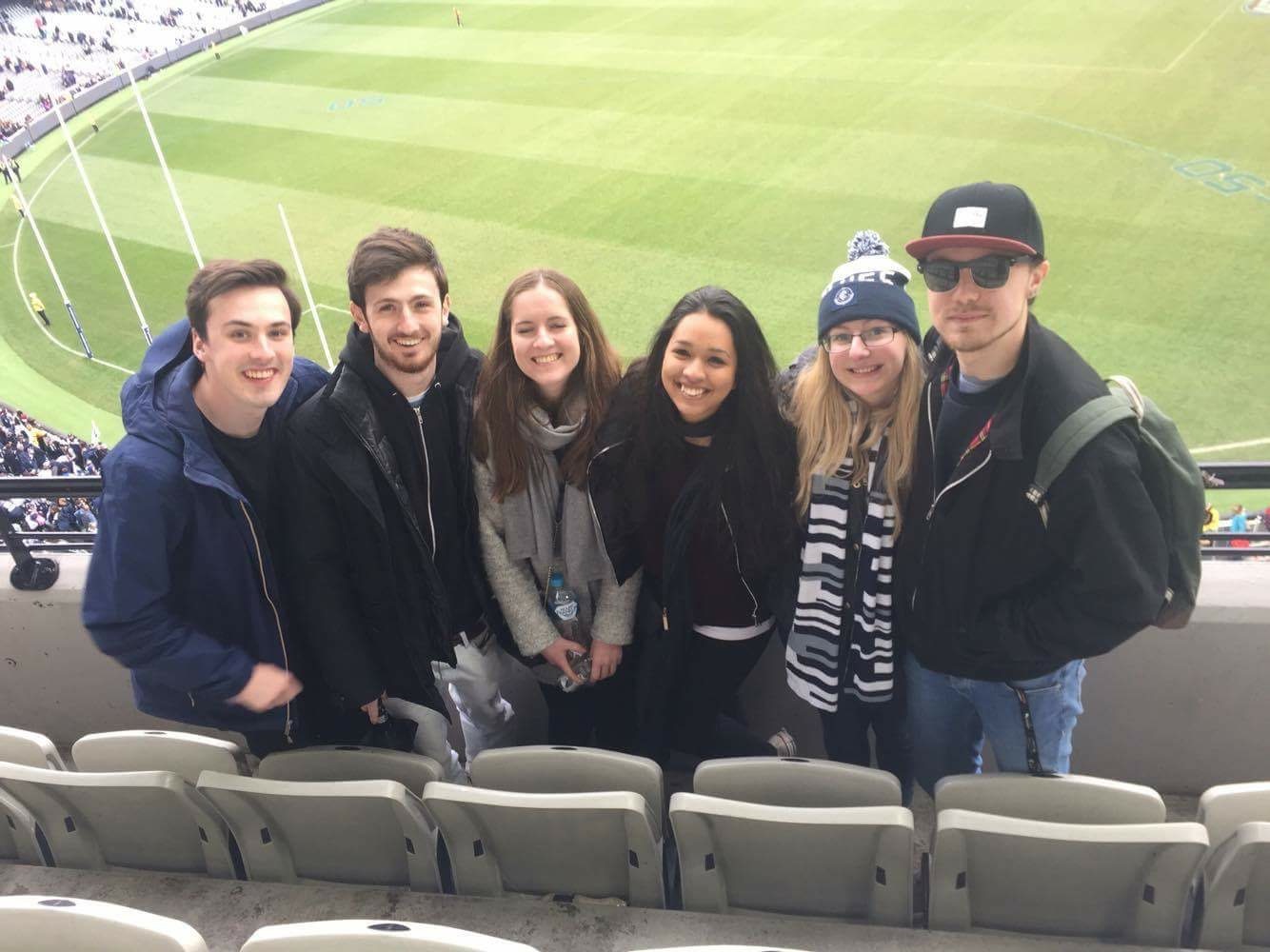 In the evenings, head towards the Fitzroy and Carlton area to go bar hopping. The centre of the city (CBD) also has a really impressive choice of nightclubs and rooftop bars, to become the perfect venue to end off a good day.
Drinking Your Way Through Melbourne
Another thing that Melbourne does particularly well is their nightlife. Although slightly more expensive than the nightlife in Copenhagen, Melbourne has just about everything to offer, depending on your mood.
For a more laid-back evening head to the many bars that line the streets in Fitzroy and Carlton. If you're feeling more of a nightclub vibe, the CBD has several nightclubs that cater to your needs. Each nightclub usually has a single day of the week where they have absolutely amazing deals on drinks.
Bonus tip – If you're female, want to go to a nightclub and happen to be in Melbourne on a Thursday, head to The Spice Market. Every Thursday they have Ladies Night, where ladies get free drinks and on top of that there's happy hour for everyone.
Another thing definitely worth trying in Melbourne, is visiting some of the many rooftop bars around the city. You can pick from the spectrum of rooftop bars based on how extravagant you want your night to be – but regardless of where you end up choosing, there's something pretty exciting about having your favourite cocktail overlooking the city skyline.
Best spot to go people-watching
I quite liked sitting by the banks of the Yarra River, just by Flinders Station. Regardless of whether it was in the middle of the workday or a weekend evening, there was always something happening in that area.
The banks of the river are lined with small cafes and restaurants and are a perfect spot for just hanging out and people watching.