Top 10: Two CBS researchers know what's under your Christmas tree this year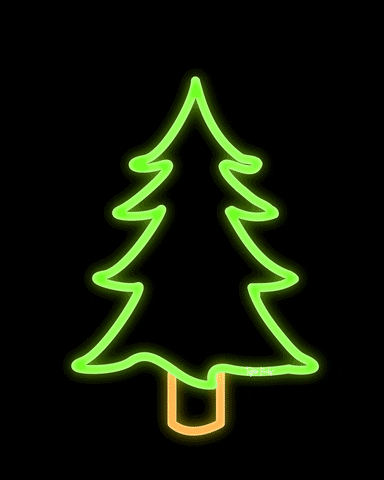 Whether you've wrapped up buying your Christmas gifts already or are more of a last-minute shopper, you might find this top 10 interesting. Two CBS researchers have trawled Google for this year's most sought-after gifts and made a top-10 list. Maybe some of them will be under your tree too?
For some, Christmas always comes as a surprise. Others have seen it coming for months and are well prepared. No matter how you twist and turn it, most of us have to go out there and get our Christmas shopping in the bag.
Sometimes it's a piece of cake: you're just handed a list. But other times, you need a sixth sense: What do they want this year? A Bluetooth speaker? That unique ceramic mug? Or a polaroid camera?
CBS WIRE asked PhD Fellow Niels Buus Lassen and Associate Researcher René Madsen from the Centre for Business Data Analytics at CBS, to trawl Google's search engine and list the 10-top trending Christmas gifts this year.
They used the tool Google Trends, which is an algorithm, to figure out what Christmas gifts Danes are currently searching for.
They used the Danish search words 'Julegave', 'Julegaver' and 'Juleønsker' (Christmas gift, Christmas gifts, and Christmas wishes), as they are the most used, according to Niels Buus Lassen.
"We made a similar list last year, and although some gifts remain big hits, there are also some changes in the list. Some really peculiar gifts will also find their way under Christmas trees this year," says Niels Buus Lassen.
So, let's get to it. Niels Buus Lassen and René Madsen's top-10 most-trending Christmas gifts of 2019.
Last year, Apple Airpods were first place on the top 10, and this year is no exception.
"Apple Airpods are really good business for Apple, as people tend to lose one of their Airpods or break them. So, it makes perfect sense that many sets of Airpods will end up under this year's Christmas trees," says Niels Buus Lassen.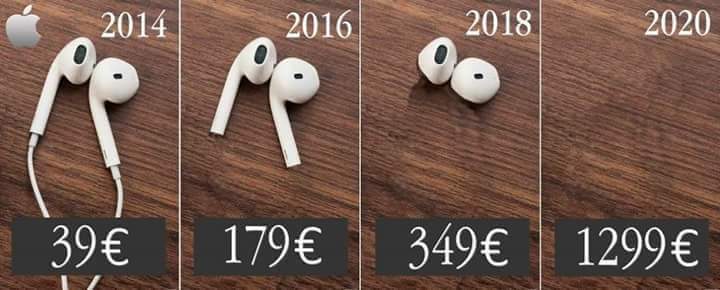 Bluetooth speakers from the brands SONOS and JBL are clear winners this Christmas. But the two popular brands have company this year.
"Marshall loudspeakers are extremely high in Google searches, and we didn't even see them in the searches last year. I looked it up, and maybe it has something to do with their appearance. They are retro and cool, so that may have an effect?" Niels Buus Lassen reflects.
Last year, Google Home, which doubles as a Bluetooth loudspeaker, beat the records, but this year, it's on a third place with the Marshall speaker.
The game console brands Playstation and Xbox are sure to be under Christmas trees this year. But the small Nintendo Switch is a little "hotter" than the other two, according to Niels Buus Lassen and René Madsen's list.
Some would say that you can never go wrong if you buy jewellery for Christmas.
Again, the brand Maanesten is among the most trending jewellery brands this Christmas. But one brand is notably absent from the list.
"Last year, we had two jewellery brands on the list Maanesten and Anni Lu, but this year, Anni Lu has been replaced by Pandora and Jane König. Fashion changes, also for jewellery," says Niels Buus Lassen.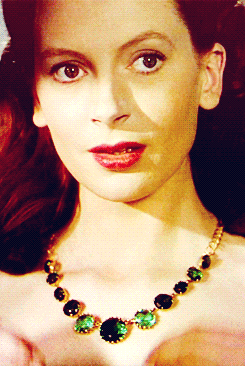 Even though most of us carry around a pretty decent camera in our phones, the old-school Polaroid instant camera is trending this year.
"This trend has surprised us," says Niels Buus Lassen and continues:
"We started running the algorithm last week, and the polaroid instant camera didn't appear in the searches until Thursday December 12 , when it began trending a lot. So, there's no doubt instant cameras will be a flash hit this Christmas."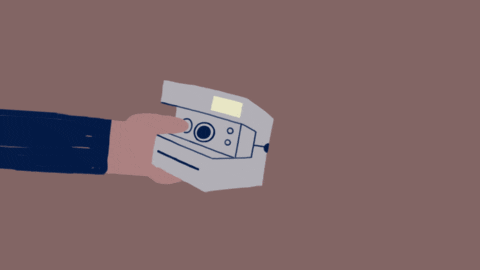 Soft presents. For some, they are the worst presents. For others, the best. This year, several different brands are on the list: WoodWood, Sinnerup, Ganni and Mango are among the leading searches for Christmas gifts.
But a certain kind of garment is trending particularly high this year.
"Hoodies. Hoodies are really hot this year. And people are often searching for hoodies from the skateboard brand Thrasher as well as from Acne Studios," says Niels Buus Lassen.
It would make sense that brands like H&M and ZARA are on the list as well. However, Niels Buus Lassen explains that because people know they can often get them in those stores, they don't Google them as much as other brands.
Sneakers are hot trends nowadays. And this year is no exception. Sneakers from New Balance and Nike's Air Max model in white are popular this year.
Also, Niels Buus Lassen came across an interesting feature in the Google data.
"When searching for sneakers, many people visit the shop RezetStore.dk, which sells sneakers. It would then be fair to say that because they sell different brands, it's quite possible sneakers from Adidas will be under the tree as well," he says.
Even though iPhones are sought-after, they will never reach the top of the list, as they are very expensive. And this is where Black Friday enters the stage.
Niels Buus Lassen explains that iPhones don't appear in the searches for Christmas presents, however, they do during Black Friday.
"There are likely to be more iPhones under the Christmas tree than the list reflects, because many shoppers may have bought them in sales on Black Friday," says Niels Buus Lassen.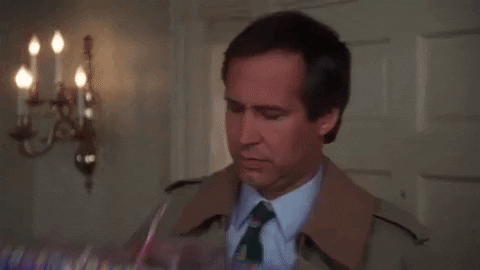 Remember the year the white-and-gold-striped Kähler vase beat all other contenders?
Well, home décor items are still popular. And this year, the king of home décor, IKEA, is on the list, along with Imerco and Sinnerup.
10: Experiences and gift cards
Everyone has a family member who is terrible at granting Christmas wishes. Maybe you are yourself? Here, the easy choice is a gift card or some kind of experience.
This year, spa retreats are especially in.
"On December 12, a lot of people began searching for Ystad Saltsjöbaden, which is a spa retreat in Sweden. I don't know why it suddenly started trending. Maybe it was running a special Christmas deal?" he says and continues:
"And then it seems many people will become the proud owners of a goat this year."
Danchurchaid (Folkekirkens Nødhjælp), in collaboration with the Danish artist Leif Sylvester, has launched a 'Give a Goat' campaign along with a limited-edition poster from the artist. And according to Niels Buus Lassen, this has caused quite a lot of traffic on Google.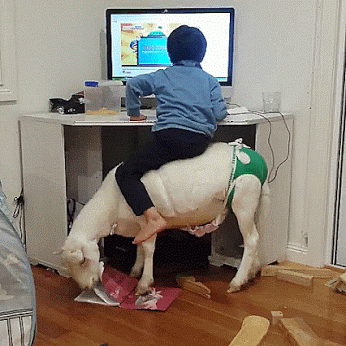 What will Novo Nordisk give this year?
Last year, the huge Danish company Novo Nordisk showed up as trending when Niels Buus Lassen and René Madsen compiled the list of highest trending Christmas presents.
This was because Novo Nordisk employees had been given Kay Bojesen's wooden Monkey. Apparently, some were 'rehoming' them online, which is why they climbed the charts.
This year, people have also been interested in knowing what Novo Nordisk will give its employees for Christmas this year.
"Novo Nordisk is giving its employees a lamp made out of recycled glass, and apparently, a lot of people are talking about this and Google's search engine is glowing with hits as well," says Niels Buus.