Writing a master's thesis in Thailand: My go-to places around Rawai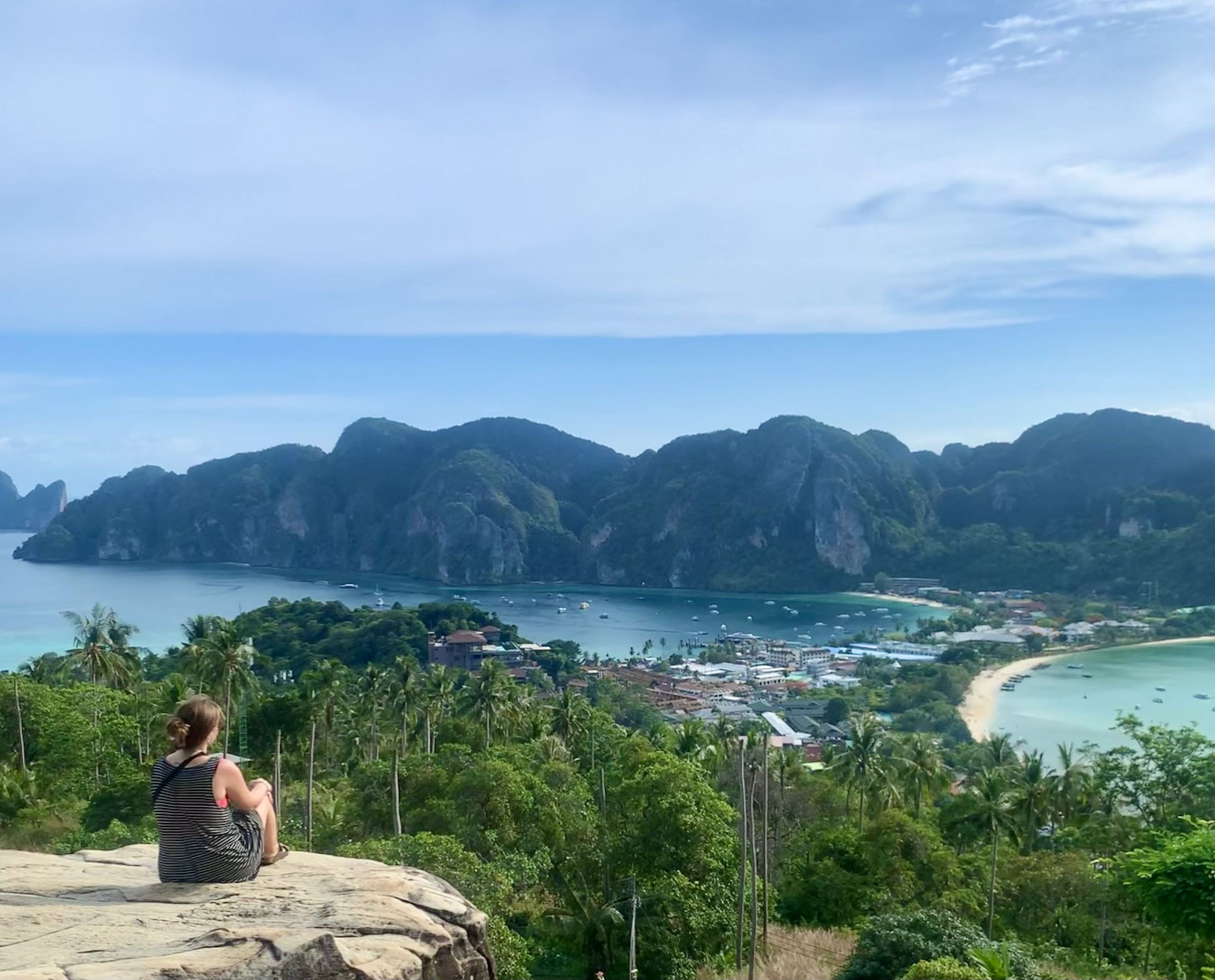 Where do you get the best Thai food? What's the best beach?
Can you even get a decent burger in Thailand? What do you do when you're not writing your thesis? Where do you study?
You might be dreaming of going to Phuket (I don't blame you!) and be wondering about some of these questions.
For that reason, I have put together this beautiful guide of things to do, places to dine out, venues to study at, and the best beaches for snorkeling and swimming. Sit back, relax, and dream your way to beautiful Phuket.
Best restaurants
Man, this one was hard! For the past two months, we have pretty much eaten our way through Rawai. But I have thought about it, and then thought about it some more, discussed it with Viktoria, and, finally, I made a list of the five best places to eat in and around Rawai.
Ali's BBQ
Go to Ali's BBQ if you want great Middle-Eastern-inspired food. The menu includes grilled meat on skewers, the best falafels, amazing hummus, and cheap drinks.
Art Corner
This is the best Thai food in the area. Owned by the beautiful Chocolat our dear friend who has eleven dogs, that she considers her babies.
Her food is so good that we even attended a cooking class she held.
The best things to order from here are fried rice, spring rolls, and chicken satay. Oh, and chicken cashew. And shrimp cakes!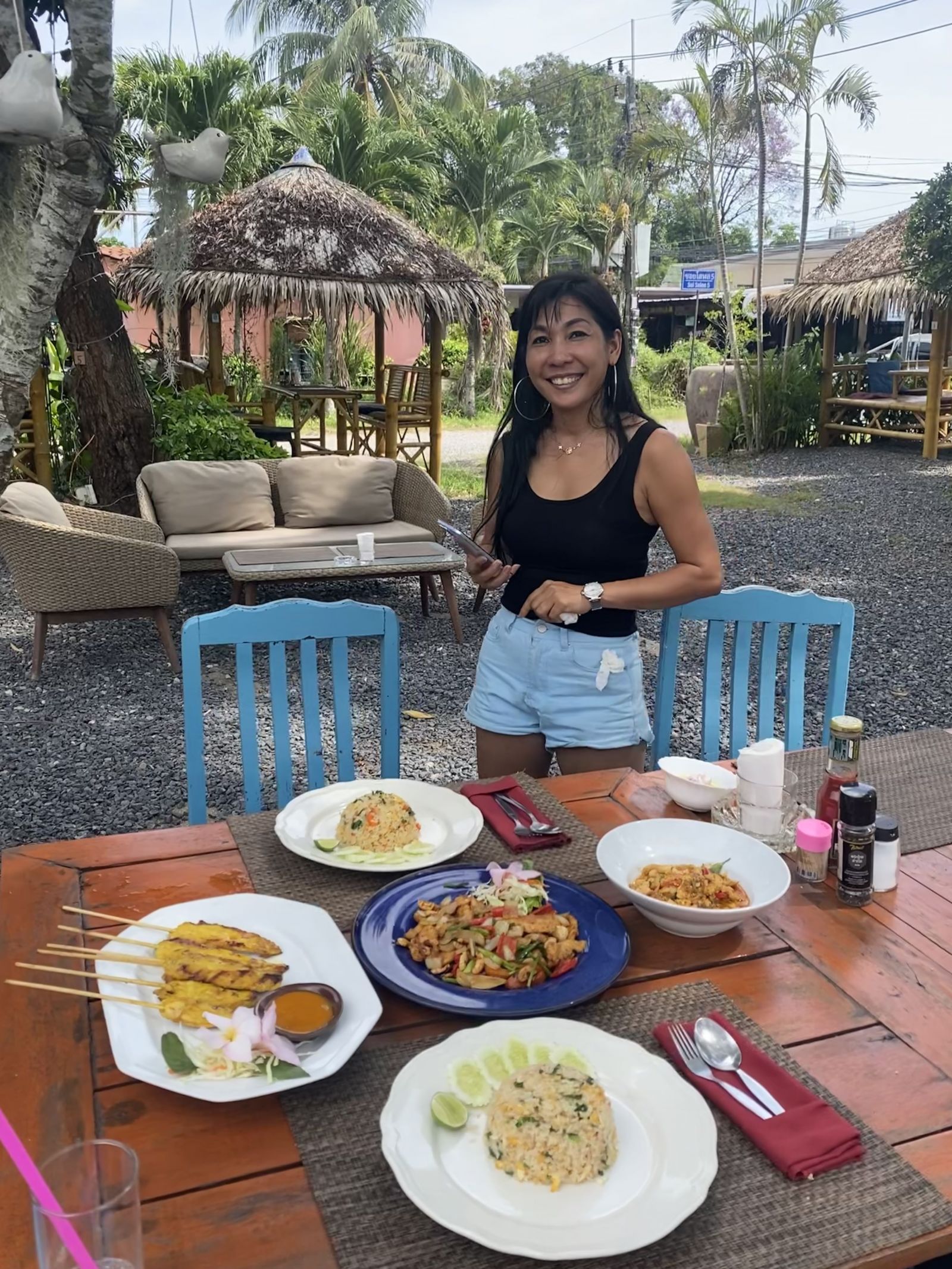 Boost Café
A cool French-owned café with great food. For when you get tired of Thai food.
Amazing beer-battered fish and chips. And great sweet potato fries.
Definitely pricier than the other places, but worth it when you're looking to splurge a bit.
Sunday Walking Street Market / Thalang Road
Located in Phuket Old Town, this is not technically in Rawai, but about 25 minutes by car.
Every Sunday, they close Thalang Road and a bunch of locals sell homemade (and extremely cheap!) goodies from their stands.
Here, you can easily get a three-course meal for less than 100 baht (DKK 20 / €3).
And the vibe is great, too. I recommend dumplings, roti (Thai pancake), and papaya salad.
Fresh fish market
Located on a small street by Rawai Beach, the fish market is a must to visit!
The fresh-fish vendors are on one side of the road and the restaurants are on the other. Pick a fish, dead or alive, pay the vendor, and bring it to a restaurant of your choice that'll cook it to your liking.
Never have I ever had shrimps so fresh!
Other great places that didn't make the cut are: Rustic and Blue by the Sea, Unni's, Nikita's, the Crazy Dumpling, Macaw, Beach Coconut Bowls, WokStar, and Lucky 13.
Best places to study
The only reason I could limit myself to five restaurants was because I knew I could include those remaining in this category.
Best places to study if you need new scenery.
Cannelle
Very cool, French-owned café and bakery. They make a great chicken-hirassi sandwich, and their grilled cheese is not too shabby either.
I love their pastries as well. They have a great promo every day before 10 am: one coffee and any pastry for 120 baht.
A flat white and banana bread make a great pair.
Coffee Tribe
More laidback than Cannelle and king of breakfast burritos.
And Thai-style burritos. It closes at 5 pm, which is sometimes too early to end our workday.
Wilson's
Very popular among expats – and for a good reason!
They make the best flat white in town, and they know what they are doing with smoothie bowls.
I have had their chorizo toast twice as well. It can be very loud in there though, so remember headphones.
Beaches
All the beaches are good in Phuket, but if I have to highlight some, these are my favorites:
Nai Harn Beach
Our go-to beach, but not only because we live 5 minutes from it, as it is also the best beach on Phuket.
Gorgeous clear water, fresh fruit shakes, and the option of a chair with a parasol if needed.
Ya Nui Beach
Also located close to where we live. A more undisturbed and unstructured beach, but really good for snorkeling (we saw a lionfish right off the shore!) and you can rent kayaks or SUP boards.
This beach is very small and has a more local feel to it.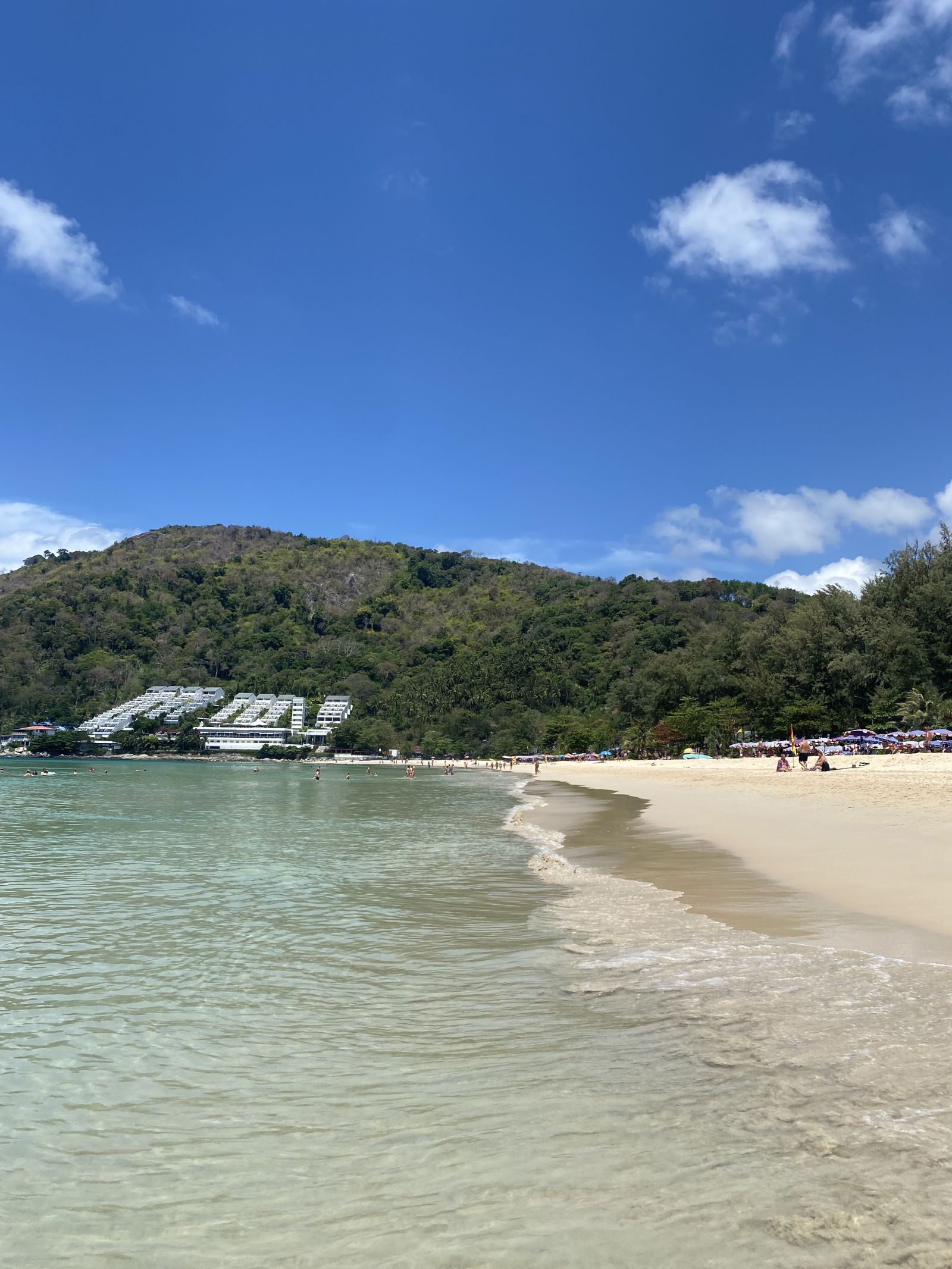 Freedom Beach
You can only reach this beach by boat from Kata, Karon, or Patong, or by hiking about 800 meters down a mountain through the jungle.
Obviously, we did the latter. B-E-A-utiful beach with very clear water.
I imagine it is good for snorkeling as well. No parasols, so you have to depend on shade from the trees.
Other great beaches are: Karon Beach, Kata Beach, Kata Noi, and Bang Tao Beach.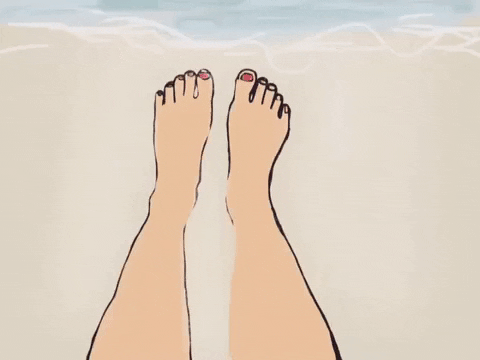 How to get around
We rented a scooter, and when the road is too long or challenging, we use Bolt to book rides.
Apparently, the locals use Grab, but we still haven't managed to book a ride via that app.
Taxis and tuk tuks are usually much more expensive.
There's also a cheap bus that travels all over Phuket, but we haven't ridden/tried it yet.
Things to do
Visit markets around Phuket Town – Naka Weekend Market (indoor), Chillva (insta-friendly), Thalang (mostly food)
Get a massage (1 hour for 300 baht = DKK 60 / 8€)
Blue Tree Phuket Waterpark
Day trip to Coral Island, Phi Phi (stay a few nights though), Similan Islands, Surin Islands, or Khai Islands
Thai cooking class
Paraglide over Nai Harn Beach
Fun night out in Patong
Hike to Black Rock
Relax on the beach
Watch the sunset from Promthep Cape