CBS students flock to exchange programs in record numbers despite Covid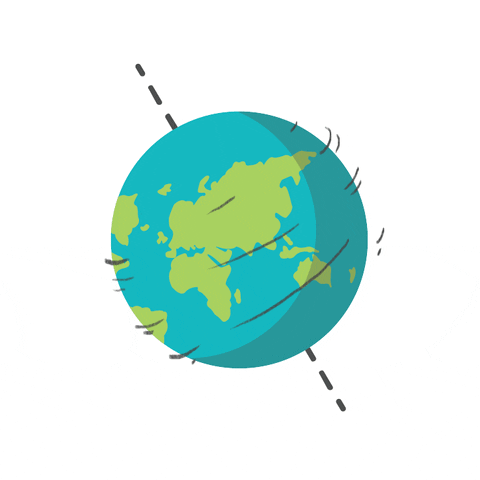 CBS students are determined to go on exchange and are picking EU programs in record numbers. "They are choosing realistic rather than 'exotic' options," says Scott Lewis from the International Office at CBS.
The International Office is busier than ever these days, as record numbers of students have applied to go on exchange in the fall of 2022 and spring of 2023. On Monday 3 January, the 1,625 students received answers to their applications.
"The desire to travel is alive and well among our students – despite Covid," says Scott Lewis, Special Consultant on the Outbound exchange program at CBS' International Office.
In total, 1,625 CBS students have applied to go on exchange, which is an increase of 8.2% compared to last year. It is also an increase compared to the 1,542 students who applied in December 2019. According to Scott Lewis, the International Office was unable to fulfill 30% of the requests in the first round. The second round starts on February 1. He is hopeful that if the students are flexible and ready to think along alternative lines, it might be possible to find a spot for almost everyone who has applied.
"This is a historic moment for our exchange program. With so many students applying, some students are bound to be disappointed. But it is gratifying to see that the students haven't lost their desire to study abroad, and that they want to add to their education in a meaningful way. For the students, it's not all about palm trees but mostly about academic advancement, which has become more evident due to Covid," says Scott Lewis.
He attributes the rise in applications to the stagnant situations for students over the past two years.
"Going on exchange is an experience for life – both academic and socially, and it is an integrated part of studying. During Covid, everyone has been sitting at their screens, so I think I lot of them really want to get out there, see some of the world and leave online teaching behind. For some students, going on exchange has not been possible until now and for them, this is their last chance before finishing school and applying for jobs," says Scott Lewis.
Closer to home
He sees a clear trend in how Covid has changed students' priorities compared to previous years.
"The students are clearly more cautious than before. This time around we can see a huge rise in applications for European and Nordic countries. Students have listened to our recommendations that picking a program closer to home is a safer choice. Consequently, some of these programs have 'sold out' quickly. That's amazing because we are filling out spots not normally filled," says Scott Lewis.
According to Scott Lewis, the lesson from the past two years is that applicants for EU programs are more likely to actually go on exchange.
"We have always encouraged students to apply for less popular programs, but Covid has motivated students to take this message to heart. They have looked at the world map in a new way and have prioritized what is realistic rather than 'exotic'. It is easier to plan trips to Norway or Finland than Korea, Hong Kong or Australia, because many of those countries closed their borders to foreign students. In the end, local restrictions determine whether the students get to go or not. So, we have informed the students that applying for some countries comes with a higher risk of cancelation," says Scott Lewis.
Students are, of course, still applying to go on exchange to pre-covid favorites such as the USA, Hong Kong, Singapore and South America, but the that pattern emerging is Europe and Scandinavia have sold out faster than ever before.
"We try to accommodate student trends and interests. If specific countries – such as Portugal or Iceland – become popular, we try to find more spots or establish partnerships with new universities that meet our standards. When the world returns to normal, I'm sure Australia and New Zealand will be getting plenty of applicants again," says Scott Lewis.
In his view, though cooperation between CBS and other universities has always been tight-knit, Covid problem-solving has brought the exchange programs even closer together.
"We are all in this together and our purpose is to make exchanges possible for as many students as possible. The past two years have been challenging, but Covid has created a closer partnership around the world. This is an extraordinary situation, and we have found new ways of making it work," says Scott Lewis.
Students facing last-minute cancellations
The ongoing pandemic entails a high risk that some students will still have their exchanges cancelled. But even though the current Omicron variant has hit Denmark hard seemingly out of nowhere, the International Office feels better equipped than ever to handle whatever may come.
"During the first year of Covid, we were caught off guard like everyone else and had to come up with solutions on the go. Year two, we had an idea of what was coming, and added more rounds for the students to apply for available spots and found different ways of making it work for them. We are willing to do whatever it takes to solve the puzzle this time around as well," says Scott Lewis.
A team comprising members from across the CBS administration is ready to work together on finding solutions for students whose exchanges have been cancelled. Firstly, by trying to find them spots at other universities, but if that is not an option, by finding suitable elective programs at CBS, so they won't lose a semester.
"Going on exchange in countries such as Japan or China has always involved a lot of bureaucracy. The further you want to travel away from Denmark, the more paperwork is required. Covid hasn't made it easier, that's for sure. Last summer, even though the students' plans to go to the USA had been accepted and they had all their documentation, the processing time at the American Embassy due to Covid restrictions took longer than expected, and therefore some students didn't get their visas in time and were unable to travel to the U.S. for their exchange programs," says Scott Lewis and continues:
"Last year, some students had to go through maybe four rounds of applications before finding spots, and naturally that is frustrating. All the uncertainty in our society and everyday life involving Covid can be multiplied by ten when it comes to going on exchange. There are many unknown factors. We have been cautious, but basically, we follow the news and take it from there."