Writing a master's thesis #2: "It is okay to be professionally frustrated"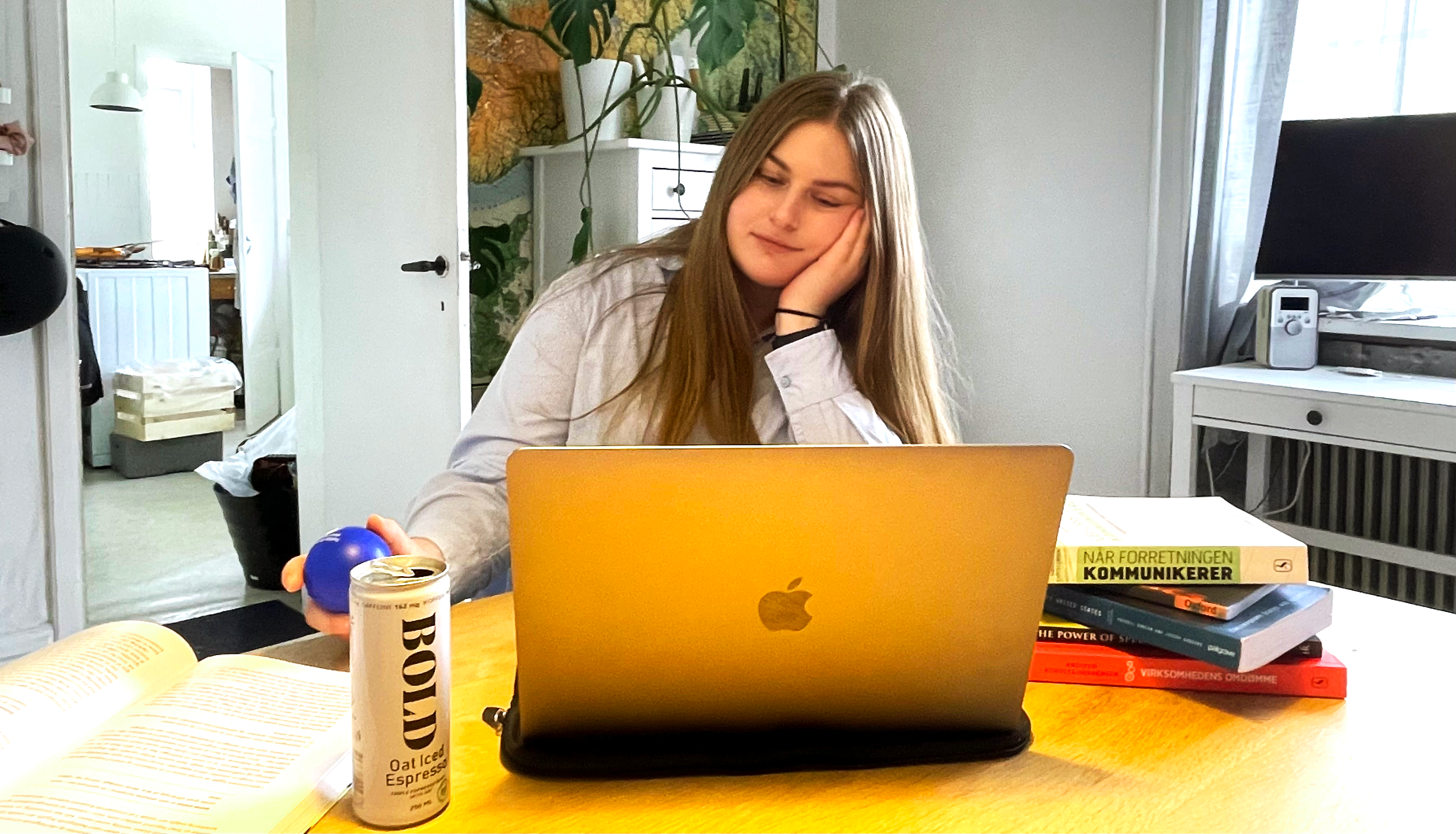 I used to drink no more than two cups of coffee per day.
Now, I'm surprised if I drink fewer than two cups before lunch, and I sincerely hope that Jespers Torvekøkken appreciates me for the loyal customer that I have become, considering that I frequent the coffee stand multiple times every time I step foot onto Solbjerg Plads.
My mattress has officially adjusted its shape to my body, and I am pretty sure my eyes will soon be square from looking at Google Docs for hours and hours at a time (sorry Mom!).
Why? Because I have been sucked into thesis life with all that entails:
Insanely long days in front of our computers, writing and writing, aiming to reach those 120 pages sooner rather than later.
Trying to write a decent sentence at 22:30 in the evening while trying to make sense of data, sources, information, and more data.
Knowing my thesis partner well enough to realize that I should buy her a cafe latte on days when she is tired of me humming along to her favorite music.
Being frustrated to the point where we are studying, pulling out our hair in frustration, studying some more, all while trying to figure out how to write a decent literature review supposed to take up an insane amount of pages.
1-0 to the thesis.

Saved by a brilliant supervisor
We experienced our first (minor) joint breakdown while trying to decipher the theory of science, methodology, and most importantly, how to piece it all together in a coherent 120-page thesis, and decided to email our supervisor to schedule the first of our three main supervisory sessions.
Luckily, this is not her first time supervising – quite the opposite, actually.
As a result, she has met many students writing their master's theses. She knows what we think before we even begin to gather our thoughts, let alone formulate a reasonable sentence to express our confusion.
Thus, she is full of comfort and good advice, and that was exactly what we needed while restlessly flipping the pages of the many books we have accumulated over the years.
"It is okay to be professionally frustrated," I wrote in my notes from that first supervisory meeting in February, which truly helped us move forward with the process.
If you are feeling professionally frustrated, remember that you are not alone

Helena Bendix Nielsen
One thing was getting her valuable external opinion on our project, plans, and thoughts, which instantly made us feel a little less stuck.
Another thing was the courage and calmness she managed to instill in us by giving us that seven-word sentence. Seven words that implied that we were right on track, and that we were no more lost than several other students have been before us.
And so, we went back to our books, this time flipping the pages with more precision and purpose, ready to carry out the data collection that would form the basis of our entire thesis.
I would therefore like to leave you with this one final reassuring thought: If you are feeling professionally frustrated, remember that you are not alone.
When not taking naps or coffee breaks, we are right there with you.