Writing a thesis in Thailand: Where, what, when, how much…?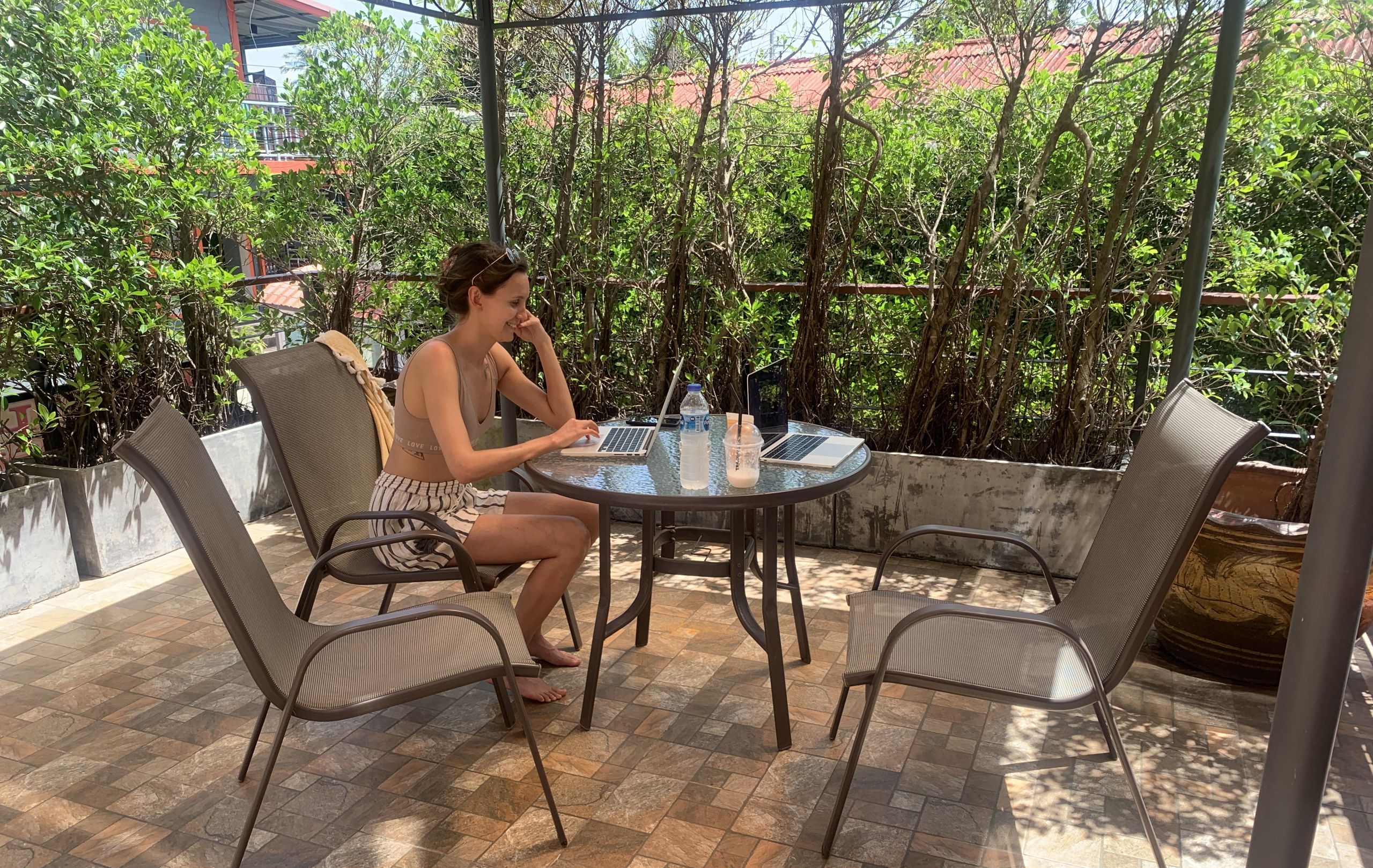 When Viktoria and I decided to go to Thailand, we both agreed that we had to find a place where we could stay for a long period in order to have the best foundation for building a daily life with routines while also living our best life.
We had four demands for our apartment:
Close to the beach
Two bedrooms
A small kitchenette
A swimming pool
Before coming here, we spent many hours researching, trying to figure out where on the island of Phuket would be the best base for us. First, we tried Googling; Kata, Karon, and Patong were obviously the most famous tourist destinations (at least pre-COVID), and the latter was the party capital of Phuket. Another friend, who used to be a tourist guide here, said the same, and added a strong emphasis: "Do NOT stay in Patong, it's too wild!". She suggested Kata for our base, but her only experience was pre-COVID and her stay revolved around her work with tourists.
We tried 'YouTubing' the different cities, and the videos showed horrifically empty streets, one closed restaurant after another, and painted a picture of ghost towns.
Next, we joined the Facebook group "Danskere på Phuket" (English: Danes on Phuket), read a few posts about their experiences, and wrote a post describing our situation, hopes and dreams, and doubts. "Patong is the place to be!", all the old men claimed (free of charge thesis idea, right there. You're welcome).
"No, Patong is disgusting – Rawai is just the right place for you!", the young adults wrote, which (of course, it is Facebook…) ignited a minor feud in the group. Rawai was too boring, too far away, too quiet, according to Patong's advocates…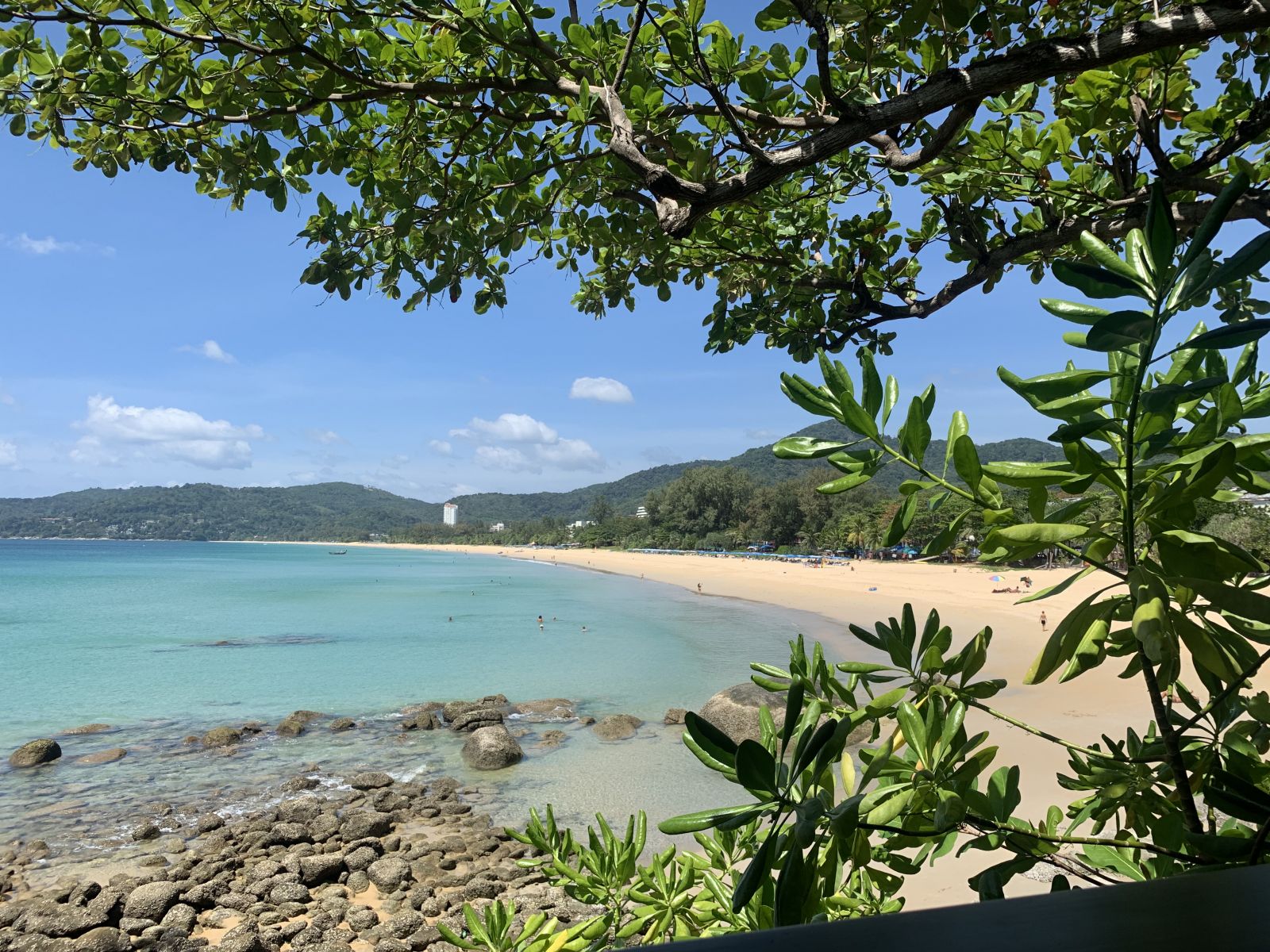 Because of the travel restrictions at the time, we were obliged to book a special hotel for the first week and, afraid of making the wrong decision, we decided not to find an apartment before arriving in Thailand. For our first week, we planned a soft landing, where we could adjust to the new culture, get over our jetlag, visit the different cities of Phuket, and see potential apartments.
Little did we know that our trip would be delayed and that our soft-landing week would be spent in bed in Denmark for my part, and at a quarantine hotel in Kata for Viktoria's part, as you may have read in my previous blog post (link).
The few apartments we had found that met our demands at a reasonable price were no longer available, and two days before my flight, we panicked and booked an apartment in Naiharn in Rawai. And it turned out to be just the right decision.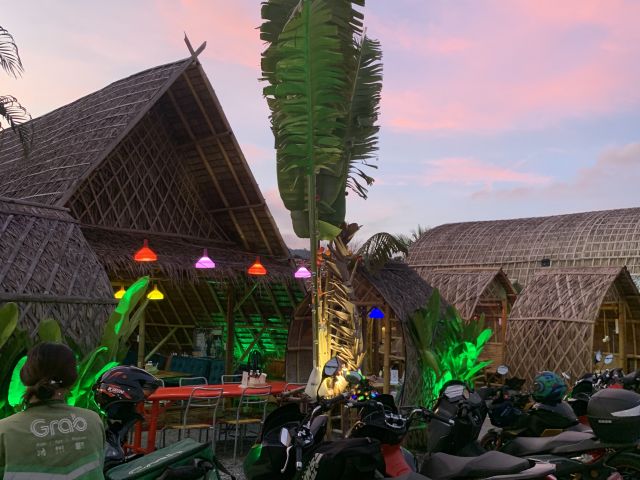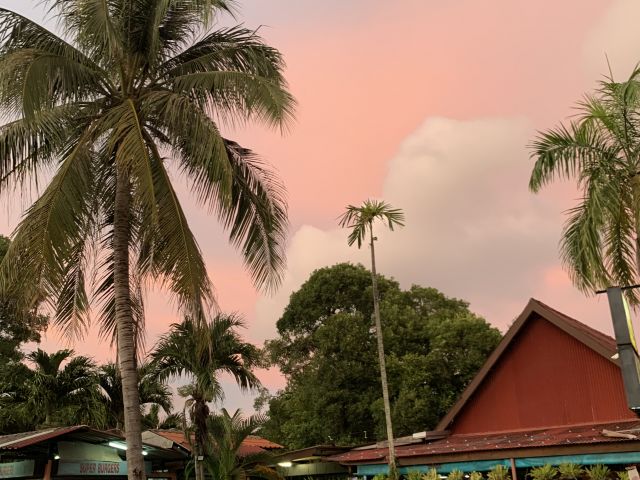 Our apartment completely exceeded our expectations. 120 sq m, two bedrooms with ensuite bathrooms, two balconies AND a huge private terrace, four(!) swimming pools, a (very small…) gym, and Naiharn's best and cheapest fresh smoothie stand right outside the door.
A 25-minute walk from the best beach on Phuket and a 20-minute walk to Rawai's lively promenade with restaurants, bars, and fish markets. 35 days in our apartment cost us 32,000 THB which is equal to DKK 6500 or €875. Half of what I pay in Copenhagen, and I certainly do not have 120 sq m or pool access…
Naiharn proved to be the best area for us. It is a less touristy part of the island, with a mix of locals and foreign immigrants, plus it is the hub for digital nomads. Was it quiet? Definitely quieter than Patong, but it was the exact amount of life we were looking for.
Was it boring? Not at all! It had everything we needed, and it was completely our vibe. Was it far away from everything? Unlike Kata, Karon, and Patong, Naiharn is not located on the west side of the island, but on the southern tip, but it was near everything we needed.
In the mood for a massage? Right down the road!
Hungry? Eat at the condominium's restaurant or take a 5-minute stroll down the street to some of the coolest cafés and restaurants on the island!
Need to cool down? Take a swim in the pool or have an ice-cold smoothie!
Fancy a day trip? Take a boat from the beach for 20 minutes and you're there!
Need something that's not within walking distance? No need to worry, just rent a scooter to get around the island anyway!
We have moved out of our apartment to explore other parts of Thailand for a few weeks, but for our last month here, we will return home to Naiharn, though to another apartment down the road.