While we're on the topic of apologies…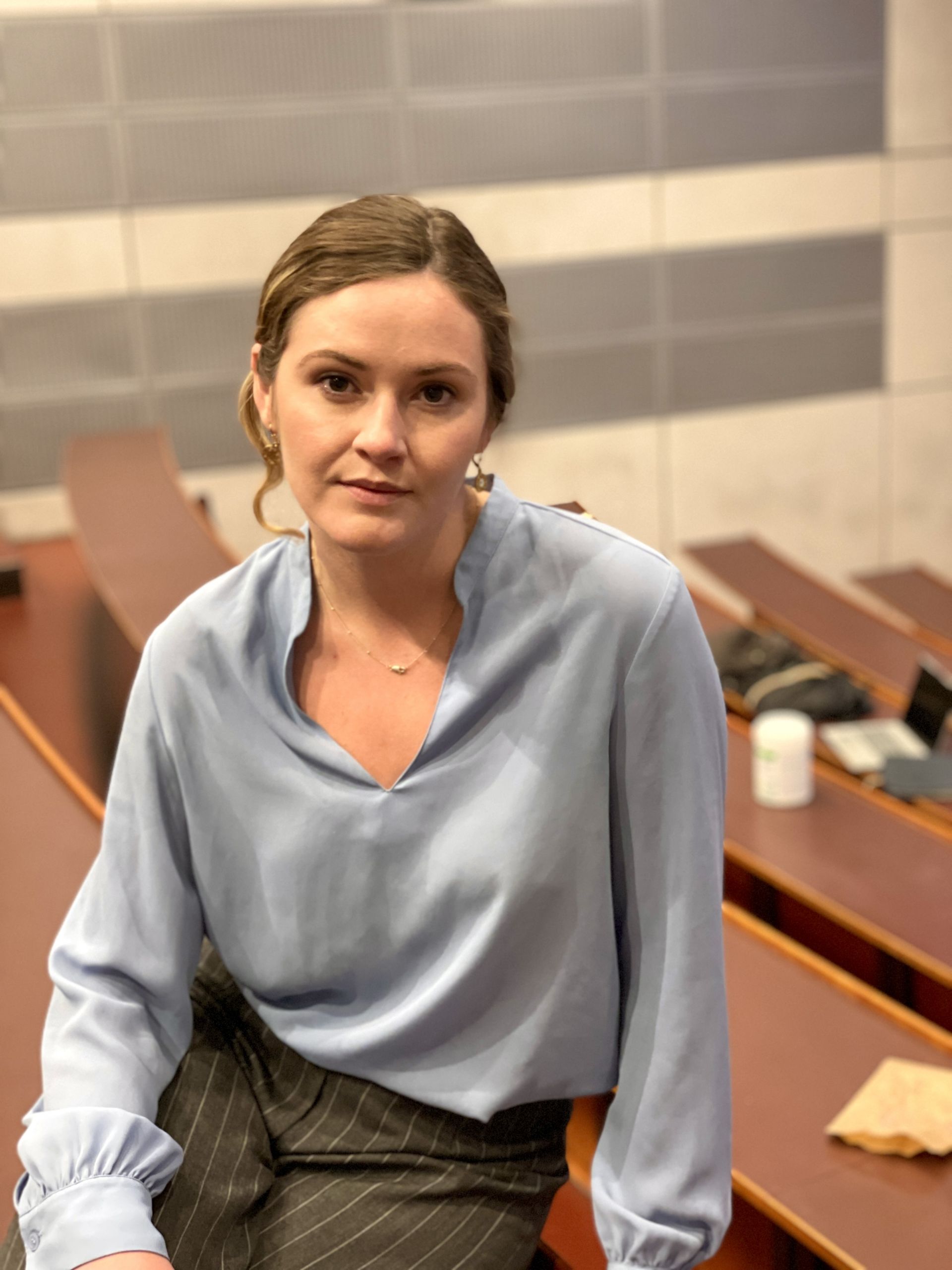 Opinion | 23. Mar 2022
Written by Astrid Rose Hegnar, a student of BSc in European Business
On a deceptively sunny day in October of 2019 I was sitting in the office of a guidance counsellor at Solbjerg Plads. Having recently commenced my studies in the bachelor programme in European Business, I found myself feeling deeply unhappy and lonely every time I set foot on campus. This seemed unsustainable, so I had called the meeting to get an overview of my options in terms of changing study programme. Despite my set intention going into that meeting, it became anything but an informative chat. The guidance counsellor started asking what prompted this change of heart, and she didn't need to scrape the surface much before I unravelled. Bawling my eyes out in her little office, I told her what I'm about to share with all of you; The "slutty fall break" party invitation was just the tip of the iceberg of a toxic environment thriving within a disconnected institution.
When I received my acceptance letter for HA EB, it came along with a strong encouragement to attend the intro period, as many students who don't, apparently drop out. I figured it was an obvious call, because of course I wanted to get to know the people I thought I'd be sitting in lecture halls with for three years. Naturally, I had heard the tropes about the typical CBS-students, but mostly written it off as hyperboles. After weeks of "never have I ever made a sex-tape", "guess which tutor has been sucked off by a European Parliament-member" and other sexually explicit activities, I was no longer so sure it was an exaggeration. My student life was now shaped by this extreme fraternity-like culture I thought unimaginable to find in a public educational institution.
By the time I got invited to the much discussed Facebook-event, the tone didn't even shock me anymore; I simply declined. All the while I was wondering why I couldn't fit in with the crowd of a programme that seemed so perfect for my academic interests. Wondering if I was being too sensitive. Wondering if I was unable to take jokes because of my politically correct Norwegian background. In retrospect I realise that that's what a toxic setting does to many of us, it breeds insecurity and a feeling of foreignness that allows the cycle to continue. To me, the only palpable solution seemed to be to drop out. A couple of weeks later, when the story broke in Berlingske I found myself relieved to discover I was not the only one in my cohort tired of feeling objectified during this arguably transgressive intro period. And to be quite frank, the main reason I'm on track to get my Bachelor's degree in European Business this summer is the lock-down that has allowed me to immerse myself in the academics without having to deal with the discomfort of what I to this day experience as a hostile learning environment.
The recent coverage of the case centres on the sanctions faced by the tutors after the story broke. The decision of CBS' management, backed by the Ministry of Research and Education, has been criticised by the Danish Parliamentary Ombudsman. Consequently, the tutors, with support from CBS Students, are now demanding an official apology from CBS. I'm not going to pretend like I know the answers to this discussion, but I do want to shed some light on the experience from what I say is an underrepresented perspective. And I'm saddened to see that this perspective is not reflected in the official stance taken by the student organisation. As someone who was indeed offended and alienated by the course of events, there was never any direct apology offered. We were neither involved nor informed about the handling of the situation, so the measurements put in place seem to serve the institution more than the affected party. To us, the consequence of the sanction was simply that the tutors would continue their education in our cohort, which seems like a rather un-thought-through measure.
Believe me, I love a good party as much as the next person, and have experienced what a great way it can be to connect with new people. This was, however, by no means a good environment for getting to know my fellow students, as it was breeding on insecurity and lack of responsibility. The precariousness of power balances in these settings is something we need to become aware of and talk about in this institution. And not in a far removed boardroom that has recently illustrated how out of touch it is with the student body. There is a clear silo-effect here – a scholarly term we're very fond of using, but can't seem to handle in our own university.