Outgoing PAC chairman: Huge workloads and lack of support fuel stress and dissatisfaction among PhDs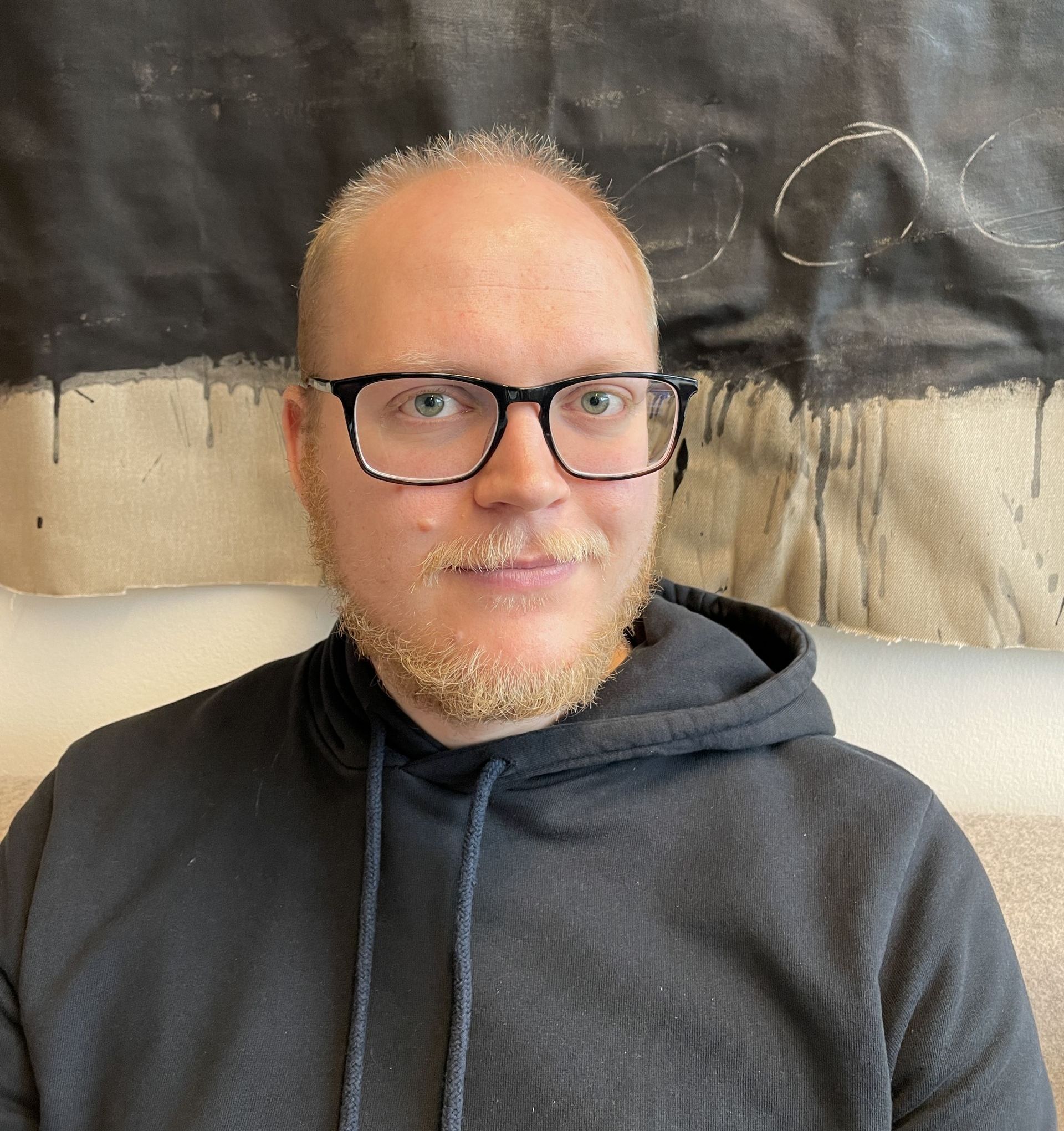 Two reports from Dansk Magisterforening and PhD Association Network of Denmark and from CBS uncover that major stress issues are causing many PhD fellows to consider abandoning their research. At CBS, the root of the problem is in the workload and overall lack of support from CBS, says outgoing PAC chairman Thomas Skinnerup Philipsen. He urges CBS to consider improving its program.
Something is rotten in academia, and if it isn't addressed, it could have a long-term negative outcome, not just for academia and the reputation of CBS, but also for the careers and mental health of CBS PhDs.
This is the dire warning from Thomas Skinnerup Philipsen, outgoing Chairman of the PhD Association of CBS (PAC) as two new reports from Dansk Magisterforening (DM) and PhD Association Network of Denmark and CBS show major welfare issues among PhD fellows, also at CBS.
The report from DM shows that one in four PhD fellows are considering dropping out and that problems with stress and workloads are the core of the problem.
"There is nothing positive in that report, and the report from CBS also reveals a lot of dissatisfaction," says Thomas Skinnerup Philipsen, who is also a PhD fellow at the Department of Accounting.
PAC has long been aware of the welfare issues among its members and has tried to make the CBS management aware of the problems, according to the outgoing chairman.
"What the PhD Association of CBS has experienced is supported by the two reports – that things are not looking too good for the wellbeing of PhD fellows. We find that some structural problems are making life difficult for PhD fellows, problems that have only worsened during Covid-19," says Thomas Skinnerup Philipsen.
Data collection, participation in conferences, becoming integrated in the research community, socially and professionally, and especially the mandatory exchange. All are elements that have been very difficult for PhD-fellows to accomplish during the pandemic, adding to the already hefty workload.
"When Covid-19 hit, many people had to rethink their entire projects because what they had already planned was impossible. They couldn't go and collect the data they needed or visit for their case studies. Personally, I had everything planned for an exchange trip to Edinburg, but it was cancelled at the last minute, and I had to spend a lot of time planning an alternative. That was time I would otherwise have spent on research," says Thomas Skinnerup Philipsen.
He strongly criticizes CBS' interpretation of the regulations, and its unwillingness to issue dispensations and extensions during Covid to PhD fellows whose research was affected by Covid lockdowns.
"The sentiment is that CBS has been straightlaced and rigid compared to all other Danish universities, and not just during Covid. All rules and regulations have been implemented significantly more strictly. During lockdown, it was commonly known among fellows that at KU and DTU, fellows were allowed to work on campus in their office and the labs, but at CBS, we weren't allowed to come in at all for the majority of the time. This unnecessarily adversely impacted on the work-life balance and overall working conditions for many of the PhD fellows," says Thomas Skinnerup Philipsen.
He also points out that PhDs at many other universities – in light of the global pandemic – could obtain dispensations so that they did not have to go on exchange, whereas CBS instructed its fellows to do anything possible to go abroad. But in his view, CBS management's hard line during Covid is an extension of a bigger issue at CBS, where rules are overly strictly implemented and the organization is excessively bureaucratic.
"You sometimes get the feeling that CBS doesn't really care about the wellbeing of its PhD fellows or whether they'll even finish. They are more occupied with where PhD fellows will end up working afterwards," says Thomas Skinnerup Philipsen.
Centralization has created a divide
According to Thomas Skinnerup Philipsen, many organizational issues arose when the PhD fellows from all institutes were centralized under one roof at the PhD School. He finds this has significantly increased the distance between individual PhDs, the academic environment of their department and the administration and management of the PhD program at the school.
"Merging the PhD schools hasn't been a success. As PhD fellows, we often find we fall between two chairs among organizations, without the support and guidance needed to solve problems encountered during our fellowship. We are basically left to fend for ourselves. I don't know anyone who asks the PhD School for help with problems during their PhDs. On one hand, because the relationship isn't there and on the other, out of fear of having the rulebook thrown at them," says Thomas Skinnerup Philipsen.
At CBS, during their three-year employment, PhD fellows must take PhD courses worth 30 ECTS and also spend one sixth of their time teaching – twice as much as at many other universities. They must also go on exchange and are strongly encouraged to network, give speeches and participate in conferences. And in order to cover the costs, they must spend a lot of time seeking funds and holding down other jobs on the side.
"It erodes the time you would otherwise have spent researching. I don't know anyone who only works 37 hours a week. It's a minimum of 45 hours a week and upwards. I know people who are working 60-70-hour weeks over long periods in order to make their deadlines. This problem is not being addressed. All that seems to matter is that you hand something in and that creates a lot of stress," says Thomas Skinnerup Philipsen.
Draining talents
Thomas Skinnerup Philipsen does not deny that some fellows might benefit from more discipline or structure, but stresses that there is only so much you can do. Especially since Covid has robbed many fellows of collegial feedback and exchange of ideas. And he fears that the lockdown will have a long-term effect on the research community.
According to him, the consequences of the overall welfare issues are that PhD fellows might burn out or end up doing the bare minimum to make it through, stripping them of the curiosity of research and full value of prestigious fellowships.
"It all turns into ticking off boxes and meeting deadlines – not about the findings and the opportunities. Being stressed can have serious long-term implications, ultimately disrupting otherwise promising careers," says Thomas Skinnerup Philipsen.
He does not think the current situation will affect the intake at CBS, since CBS has a global mindset and will always be able to attract candidates, but over time, this might cause the quality of candidates to decline and that will ultimately affect the CBS' reputation.
"In a way, CBS is draining its own pool of talents by not combatting the bad work environment as well as ruining the research community on campus. But as long as CBS can attract better candidates from elsewhere, then it will develop on its own. Then in broad strokes, it doesn't really seem like CBS cares about the working environment," says Thomas Skinnerup Philipsen.
CBS should react
He hopes that on the basis on these two reports, CBS will grasp the opportunity to shift its focus to PhD welfare, and also improve the guidance during PhD programs. The obvious opportunity for this would be to learn from the questions on welfare and workloads in an upcoming survey by the PhD School to be sent out to all CBS PhDs. But a response in itself from CBS would be welcome.
"First of all, PAC would like CBS to respond, to acknowledge the seriousness of the situation because it affects so many of the staff and students, and then start the process of trying to find solutions. Yes, CBS has already made some changes, but they came after long dialogs and a lot of pressure. Right now, things don't add up, and CBS should be interested in trying to make improvements and maybe even looking at what other universities are doing. We are certainly ready to contribute to this," says Thomas Skinnerup Philipsen and concludes:
"Overall, a clear strategy is required for what CBS expects from PhDs, the purpose must be reviewed, and plans made on how to fix the practical gap between being a student and staff. Basically, how do we create the best possible conditions for nurturing the development of PhDs?"