Felikss has Russian roots: "I stopped talking to my parents about politics when I was 16 years old"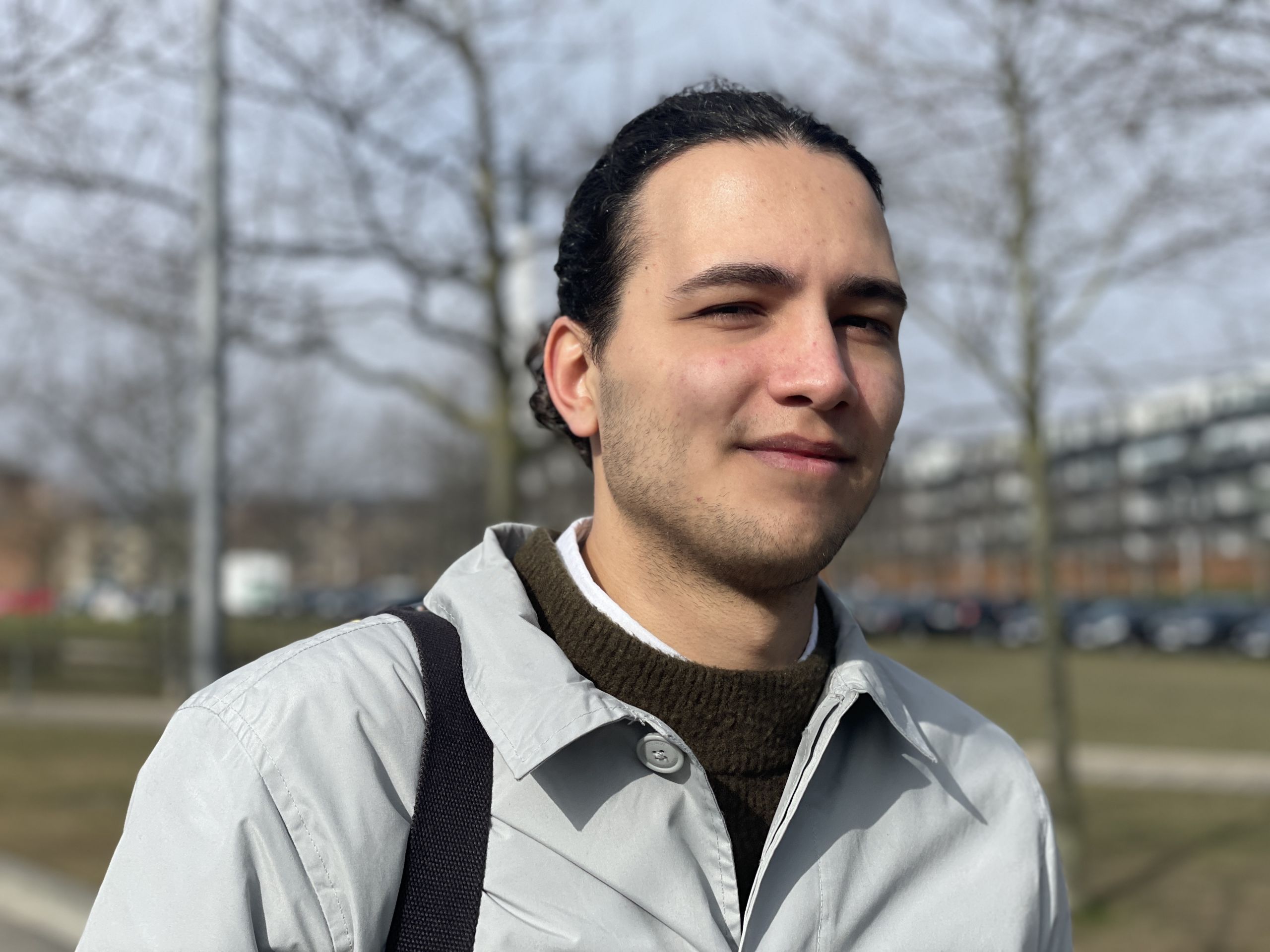 CBS WIRE has interviewed Felikss, a part-Russian student at CBS. Hear his views on having Russian roots at this moment in history and how horrified he is about the war in Ukraine right now.
Felikss was born in Latvia and raised by his Russian parents. At the age of 18, he moved from Latvia to Copenhagen to study International Business at CBS.
And although he misses his family, particularly his mother's cooking and trick of making laundry magically disappear, on some subjects, he and his parents have never seen eye to eye.
"I haven't talked to my parents about politics since I was 16 years old. We found out early on that we just don't see eye to eye on a lot of subjects. My parents are shaped by a part of the Russian culture that is very different from my own beliefs and youth in Latvia," he says.
According to Felikss, older Russians have been influenced by propaganda from the Russian regime and having no access to free media.
"Russians born between 1930 and 1980 did not have the opportunity to communicate with the world outside the USSR, as Stalin and his fellow dictators blocked the population from open contact with Western countries. The only sources of information were radio and TV, making it easier to spread propaganda," he says.
I really hope the war will end soon, and that Russia will one day be a country with access to free media and a place where people aren't afraid of what might happen if they speak their minds
Stories of 'the evil Western countries and the importance of a Soviet global superpower were then passed down from generation to generation, he elaborates.
"They have been told by their parents and grandparents that the world works in a certain way and when you hear those stories repeatedly, they tend to stick and shape your sense of reality. So, the older Russian population truly believes the lies Vladimir Putin spreads," Felikss explains.
The discourse that exists among some Russians that Putin is in the right, and that the USA is only intent on destroying Russia, is not one that Felikss accepts.
"I'm horrified about what is happening in Ukraine now and can't fathom what Putin hopes to gain from these crimes," he says.
Russians are being discriminated against online
Felikss' friends are frequently asking for his views on the war and the Russian government's actions. Yet no one has approached him with anger or discrimination.
"I'm okay, actually, and have not experienced anything uncomfortable. I have not faced any hostility because of my Russian heritage," Felikss says.
Even though Felikss has experienced no discrimination on account of being part Russian, he has friends who have received verbal abuse for their connection to Russia.
Some of my friends from Latvia and Russia are being met with a lot of swearwords but I have not faced any hostility because of my Russian heritage
"Some of my friends from Latvia and Russia are being met with a lot of swearwords and assumptions about how they feel about the war in Ukraine. Unpleasant comments about Russians being stupid and worth nothing are also rife on Reddit and other social media channels," Felikss explains.
Different generations have different opinions
It is important that we do not generalize about the entire Russian population, and instead remember that many Russians are against the war in Ukraine, he says.
"We should bear in mind that Russians born after 1990 have had much freer access to information about the world without restrictions than older members of the population. We are also seeing many Russians demonstrating against the war, risking jail time or their lives," Felikss points out.
This Sunday The Guardian reported that 4,300 Russians were arrested for demonstrating against the war in Ukraine.
"Putin is known for his wild sanctions against anyone daring to defy him. Just recently, a 16-year-old boy playing the video game Minecraft was planning to blow up an FSB building. He was sentenced to 5 years in prison. The military court said he was training for a terrorist attack, but really, he was just playing video games," Felikss says and concludes:
"I really hope the war will end soon, and that Russia will one day be a country with access to free media and a place where people aren't afraid of what might happen if they speak their minds."