Station to host first-ever thesis festival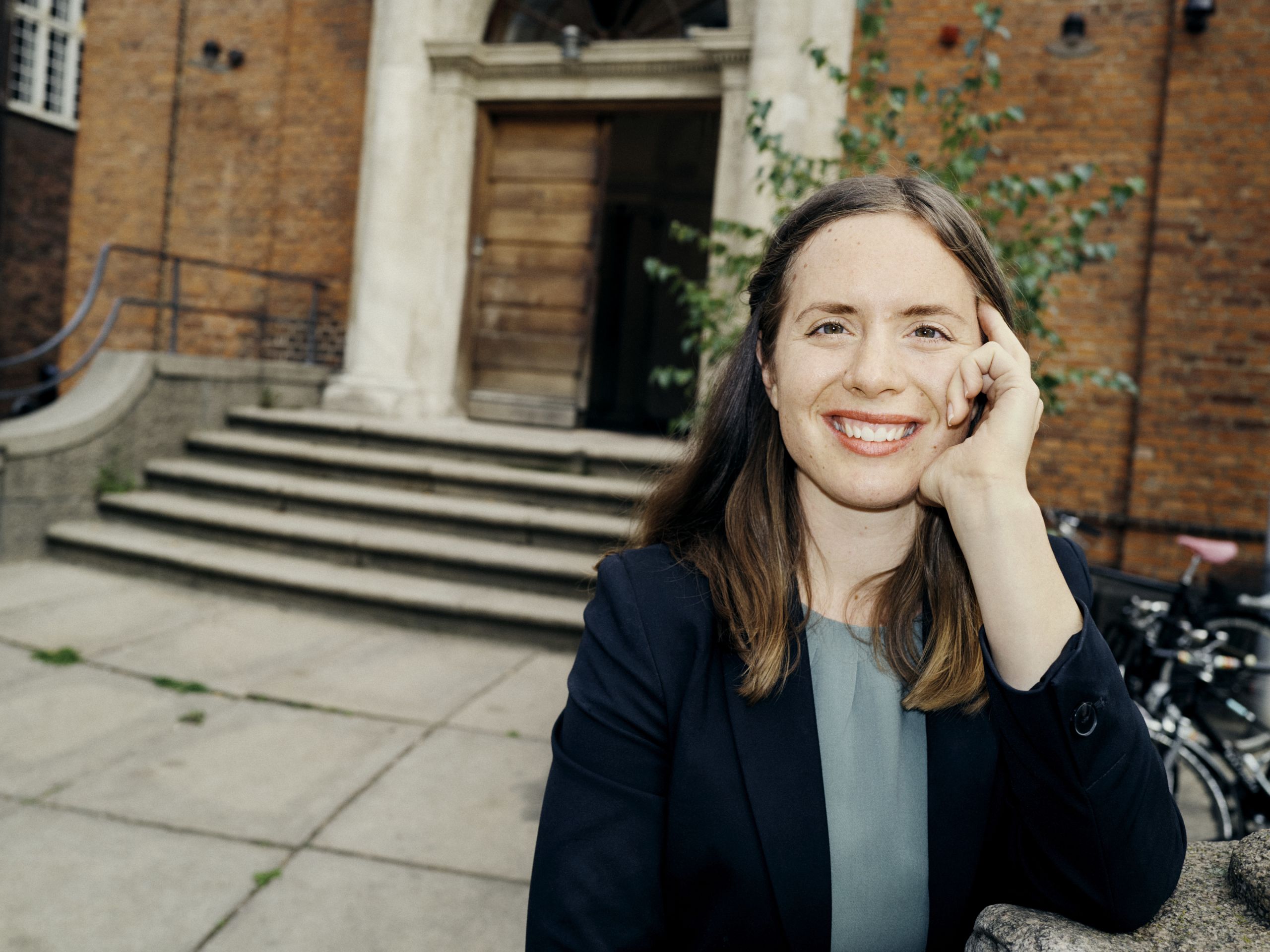 Station and UNGDOMSBUREAUET have received money to host a festival to celebrate and disseminate the knowledge compiled in master's theses. Station's director hopes the festival can inspire coming thesis writers and create synergies between students and researchers across universities.
Every year, about 3,000 CBS students hand in their master's theses. Months, weeks and hours of work are devoted to the theses, which explore, analyze and interpret various topics and generate new knowledge. But according to Maria Flora Andersen, Director of Station, far too many of the master's theses are read only by the writers, a supervisor and censor.
Therefore, together with UNGDOMSBUREAUET, Station wants to host a thesis festival (Specialefestival) this autumn.
"We know how many hours the students put into their theses. They are the culmination of five years of knowledge production, and I really think we should share that knowledge," says Maria Flora Andersen.
The thesis festival, which has received funding from Otto Mønsteds Foundation, Frederiksberg Foundation and Knud Højgaards Foundation, aims to be like a music festival with different stages and a program that presents master's theses from the Danish universities. And already, the interest is "huge".
"I made a post on LinkedIn about it, and within a few days more than 2500 people had expressed their interest and about 15 people spontaneously contacted me privately about sharing the results of their master's theses, which cover everything from phenomenology of grief, and the stigma of being a stay-at-home parent to theses about sports sciences. And some have already asked where they can read the master theses," she says.
Gregor Halff, Dean of Education at CBS, is a key "champion" of the project, as it creates awareness of the high quality of master theses.
"Collectively, our master's theses are high quality, and the event highlights that," he says.
Like Lego bricks
Maria Flora Andersen handed in her master thesis last summer. She wrote about public and private partnerships within the field of the circular economy, with Kolding Municipality as a case, and she hopes that the thesis festival can be a means to change how master theses are viewed.
She explains that they are small pieces of research, based on the same methods, and therefore it should be an ambition to communicate them further
"We conduct research with the aim of gaining new knowledge and sharing it with society. And I think a lot of the knowledge compiled in the master's theses deserves to be accessible to society," she says and continues:
"It should be an ambition to help the students disseminate their master's theses to a broader audience, and I'm very curious to see how a thesis festival can do that."
Gregor Halff explains that a master's thesis is meant to assess if a master's student can work independently on an academic topic, however, the knowledge sometimes has an effect and is used.
"The best way a thesis gets noticed is either by adding to the overall academic knowledge or in the form of research questions for supervisors. And if the supervisor or censor is a practitioner, the thesis can change how things are done in practice," he says.
Overall, Gregor Halff is not concerned about the attention given to individual theses. However, he believes CBS can do more to point intellectual environments' and practitioners' attention towards the thesis work.
"We can do a better job in pointing out the great knowledge we create together. The master's theses contribute to the intellectual environments, and CBS should help make the environments and students aware of how they can contribute to each other. And maybe we can be a little less modest about this," he says, explaining that he sees master's theses as Lego bricks.
"I would be hesitant to demand that the students solve major challenges through their theses. That would be an unnecessary pressure to put on the students. However, together we can make it clear how theses can contribute to the major topics, by asking them where they want to contribute. Over the years, we will have all these master's theses working like Lego bricks that can collectively improve the world."
Creating synergies across universities
The steering committee behind the coming thesis festival will meet up shortly and start planning the event, including how master's students can submit their theses for inclusion in the festival. Maria Flora Andersen hopes the event can do much more than just disseminate knowledge, by also bringing people together and inspiring coming master's thesis writers.
"For budding thesis writers, the festival can work as an inspiration catalogue where they can hear about topics students have written about previously. Researchers, on the other hand, can also see what the students are curious about and help them. And the vice versa. Researchers can talk about the latest research within their field and guide students to pick up that knowledge for their own work – and hopefully write even better theses," she says.
As the festival will not only represent CBS, Maria Flora Andersen wants to make "cluster" speeches about various topics that can be observed from different angles, like sustainability and diversity.
"Students from different Universities often write about the same topics. I know other students who have written about the circular economy at the Danish technical University (DTU) or the University of Copenhagen (KU), but of course from a different perspective, and I believe showing that is relevant. This holds a great potential for creating synergies between the different disciplines, as you often cannot view a topic from one perspective only. And that's valuable for thesis writers to know," she says.