The best Christmas events and markets to visit in and around Copenhagen this Holiday season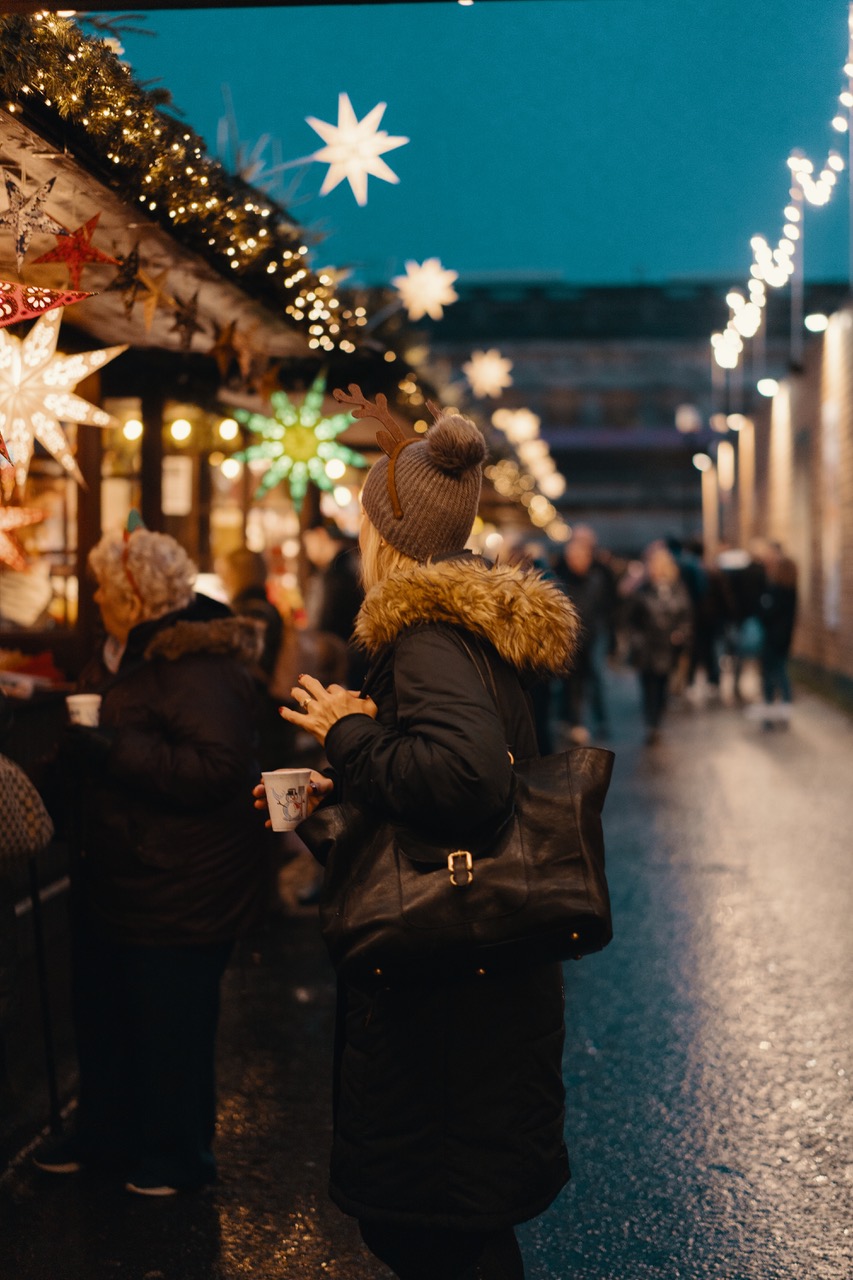 The Holiday season is upon us and Danes take Christmas very seriously, according to our student writer Caroline Sølver. Be prepared for a month of in-depth julehygge, involving gløgg, æbleskiver and, of course, a trip or two to Christmas markets. In this article, we share a long list of Christmas markets and events for you to enjoy this season.
If you like Christmas, you're in the right country because Danes love Christmas. The month of December involves tons of candle lights, Christmas calendars, spending time with your loved ones, shopping for Christmas presents and enjoying Christmas markets. So, to set the right Christmas mood, you should visit one or two of the many Christmas events and markets that Copenhagen has to offer.
Christmas markets throughout December:
Christiania – 7-20 December. Located in the Freetown of Christiania, this is one of the more alternative and unique Christmas markets. Vendors bring a wide range of craft creations, so it's easy to find great Christmas presents for your loved ones.
Højbro Plads – 15 November-22 December. With its very central location, this Christmas market attracts both tourists and locals alike. In beautiful little wooden huts, you'll find everything from soft gloves and socks to Christmas snacks and cups of hot gløgg or cocoa.
Tivoli – 16 November-5 January. If Tivoli doesn't succeed in getting you in the right magical Christmas spirit, nothing will. The whole theme park is decorated for Christmas, including all the rides. A separate Christmas market sparkles with elves, and Christmas shows such as the ballet, The Nutcracker are worth seeing. If you haven't yet experienced Christmas in Tivoli, it's a must!
Christmas markets on specific dates:
Christmas market at Kronborg Castle, Helsingør – 30, 31 November + 1, 6, 7 and 8 December. The entrance fee on Fridays is DKK 50 and DKK 75 on weekends. This market is particularly enchanting because of its castle setting. Here, you'll find quality goods, food and magical Christmas vibes. The market also doubles as sightseeing, as you're checking a Danish castle, Kronborg, off your "Danish castles to visit" list.
Christmas market at Flid, Nørrebro – 30 November + 1 December. Admission is DKK 30. This market is where the topnotch artists and creative souls meet to let you get your hands on their Christmas goodies.
Christmas market in Raadvad – 30 November + 1 December. In this very picturesque old town north of Copenhagen, the annual Christmas market invites you inside to see what's going on in the little design workshops.
Christmas market in Værnedamsvej, Frederiksberg – 7 December. In one of the cutest streets in Copenhagen, this annual market is popular with both private and professional vendors.
Christmas bazar at Absalon, Vesterbro – 7 December. Explore what a long list of vendors have to offer, from handknitted socks to ceramics and art. Enjoy coffee, cake and Christmas treats in Absalon's non-profit bar while shopping.
Christmas market at Østergro, Østerbrogade – 14 + 15 December. On top of a regular Østerbro building, you'll find Østergro, a spectacular urban greenhouse with a unique Christmas market. Besides gifts, Østergro traders cook tasty food, serve 'gløgg' and are happy to let you pet their rabbits.
Christmas events:
Christmas tree lights, 30 November, 4 pm: Watch the Christmas tree lights being officially switched on at Frederiksberg Rådhus. There will be Christmas caroling, music and Christmas activities.
Kayak Lucia, 13 December, 5 pm: The ethereal Lucia-singing procession of light in kayaks sails along the Copenhagen canal.
Royal Copenhagen Christmas table setting – all Christmas until 31 December. The event takes place in the Royal Copenhagen Flagship Store, Amagertorv 6. Every year, the Danish porcelain company invites artists, actors or even members of the Royal family to set their own Christmas table. That turns into a collection of gorgeously set tables that you're welcome to see.
Hopefully, now you're full of ideas to get you in the right Christmas spirit. We wish you a wonderful holiday!