TechLabs equips 50 students with digital skills – now the student organization is opening its arms even wider
The student organization TechLabs is taking on new steps, as its Digital Journey Program has now been integrated into the official CBS curriculum. "It's an important milestone for the organization," says TechLabs. Also, this semester they will welcome 85 new techies.
Two semesters and a pandemic later, the CBS students organization TechLabs has equipped more than 50 students with tech skills and is taking new steps to ensure that more students can integrate the Digital Shaper Program into their curriculums.
From fall 2020 onwards, students on non-IT CBS bachelor's programs can choose the TechLabs Digital Shaper program as their elective.
We talked with TechLabs' President, Marie-Sophie Dumont, and Co-founder Sophia Auer, who shared with us what the past year has taught the organization and why the new collaboration with CBS is a step towards the organization's goal to furnish students with digital skills.
"What we have learned over the past two semesters is that our blended-learning approach is more appropriate than ever. Even though the lack of physical meetings affected our techies' teamwork slightly, their individual online study tracks continued as usual, which is a true benefit from online-based learning," says Sophia Auer, one of the co-founders of TechLabs Copenhagen and adds:
"In this sense, instead of focusing on how we can move their entire learning paths online, our team had some freedom to work on a new opportunity for the following semester."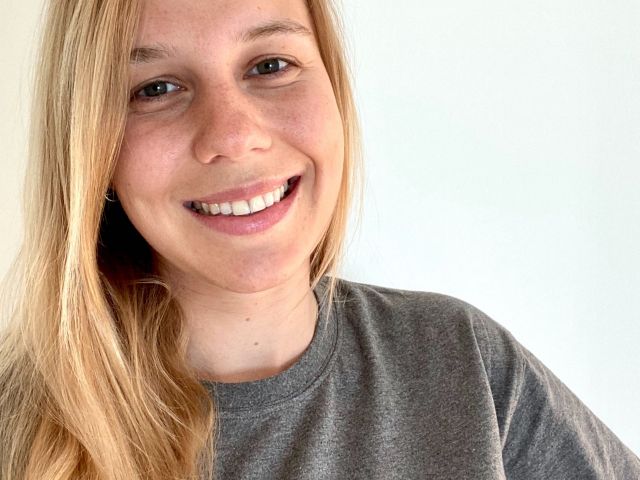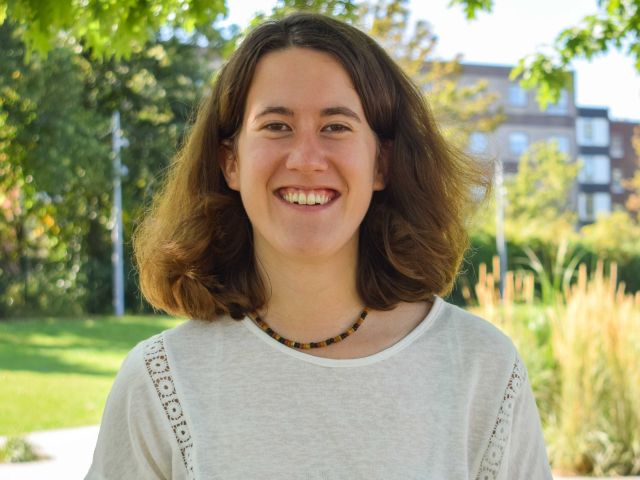 For the past semester, the TechLabs Copenhagen team has worked closely with the Department of Digitalisation at CBS to make it possible for bachelor students to pick the TechLabs Digital Shaper Journey as their elective.
"Integrating the TechLabs program into the official CBS curriculum is an important milestone for the organization, and even though the Digital Shaper Journey is currently available only to bachelor's study programs, an extended cooperation seems likely in the future," says Sophia Auer.
For the semester ahead, TechLabs is ready to welcome 85 new 'techies' as they call the program participants. From that total, 25 places are reserved for students wishing to take the course as an elective, while the remaining 60 places are open to free-mover applicants. As Accenture and Cisco are the main program partners, participants can receive feedback from employees of these companies during the project interim and final presentations.
'It is a great achievement for us knowing that 25 students will be able to incorporate the Digital Shaper Journey into their curriculum. The chosen students can decide between our Artificial Intelligence, Data Science and Web Development tracks and then apply their new knowledge in the following project phase – just as our standard techies do," explains Marie-Sophie Dumont, current President of TechLabs Copenhagen and continues:
"Also, managing to add TechLabs to the list of official CBS electives reinforces that we all agree on the importance of digital skills for business students. It really puts our organization's efforts in the limelight."
The Digital Department of CBS helped TechLabs register its program as an elective and agreed with the organization's curriculum and ways of working on organizing the semester's program. Therefore, TechLabs can keep the selection process not only for the free-mover applicants, but also for students choosing the program as an elective.
Students wishing to take the elective will receive an application form after enrollment, just like the free-mover applicants. The survey is meant to emphasize their ambitions and motivations, thereby helping the organization to prioritize applicants based on these criteria.
Sophia Auer also mentions that she feels like the results of TechLabs' cooperation with CBS are consistent with the organization's fundamental vision of closing the digital gap for business students by providing them with free tech education.
TechLabs was founded on online learning, project work and community-based learning. And the members want to offer students individual learning journeys.
"If a student comes in with more underlying knowledge, even though the course will be in the same area, his or her course will be structured differently, whereas the courses for students with no prior programming knowledge will take more time to focus on the basic concepts. We don't want our techies to feel overwhelmed with concepts they haven't heard of before. We want them to successfully build that foundation and enjoy adding upon it," Sophia Auer states.
To ensure that students are not overwhelmed with new information, the TechLabs Copenhagen Journey team works together with representatives from other locations in Muenster, Curitiba, Barcelona, and Medellin, where students have founded TechLabs branches, to carefully adapt and improve the study materials.
The two management team members think that tailoring the courses to suit techies' interests and needs will ensure that the blended-learning concept becomes smoothly integrated into the students' educational paths.
"We really believe that the idea of a student organization that equips students with digital skills is highly relevant and necessary. The fact that students engaged with us and applied for the Digital Shaper Journey shows that TechLabs met CBS at the right time," says Sophia Auer.
The tracks take anywhere between 45 and 65 hours of online learning. On top of the learning track and the project phase, there are weekly community meetings, hackathons, workshops and other events planned together with TechLabs partners.