Handing in your thesis, but giving away your identity?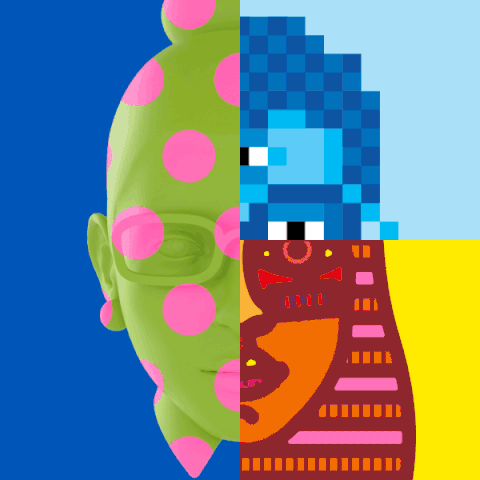 With next week's date for Master thesis hand-in, plenty of students will be pleased to celebrate the final hurdle in getting their academic degree. But beyond all the excitement of celebrating the finished assignments, will the students also be mourning the loss of their student identity? Reality lies ahead and the CBS days may be harder to transfer out of than one might think.
May 15th is approaching fast and the stress and anxiety of having misunderstood the entire premise of one's thesis is at an all time high. Despite the wonderful May weather, plenty of Master students have seen themselves forced indoors to finish the last big assignment of their academic life, but soon it will all be over. A time of celebration and congratulations lies ahead, as many students prepare for their next step in life.
Their days at CBS are numbered, and the finish line that all students aim towards is closer than ever. A conclusion awaits, but also a farewell. A goodbye to an institution and an everyday life that some students have had for over five years.
Because despite the joy and excitement, this epilogue may be harder to cope with than one might think.
The other day I heard a friend express her genuine happiness towards almost being done with her thesis and her excitement about the time to come. But her smile was plastered with a melancholic look. Knowledge of the fact that this also meant an end to her life as a CBS student. As of this summer she will no longer be a student, but an educated woman. She will be free from exams, deadlines, and Solbjerg Plads. Instead she will have to embark upon the wonderous world of full-time jobs, freelance offers, or unemployment. She will be stripped of her identity, which she has had not only at CBS, but throughout the majority of her life.
Who will she become now that she is no longer a student?
Being a student has always been a point of reference – when meeting new friends or attending family dinners, networking events, and job interviews. When asked what you are currently doing, you would say "I am a student", to which the recipient of this will ask in what field or for how long. With graduation in due time, the Master students are soon to be put on a hunt for a new point of reference, which will alter with what one's recipient will ask you.
A goodbye to an institution and an everyday life that some students have had for over five years.
This is a stressful position for many to be placed in. My friend even seemed scared. Being a student gave her a sense of security. A place of belonging regardless of how invested she was in her studies or campus life. CBS has been a place from where she has developed as a person on an academic and personal level. CBS has been a part of her identity in the form of values, habits, and friends. All of these have been collected here. She's not afraid to meet the real world, but she is frightened of the insecurity that comes with it.
Perhaps this transition is the final exam we take with us from university – how we break away from the stability of student life. Because even though the thought of having no more assignments or exams is a thrilling one, these actions also indicate a cemented structure, which we shape our daily lives around. With our break away from CBS, we also break with these foreseeable situations and events and throw ourselves into a new way of living life. Are the Master's students ready for this when they hand in their thesis' next week?
Regardless of how you feel, embrace these last few days as a student, so that this bittersweet goodbye might not be as existential as one might think.