Say yes to as many things as possible and get my full collection of important apps!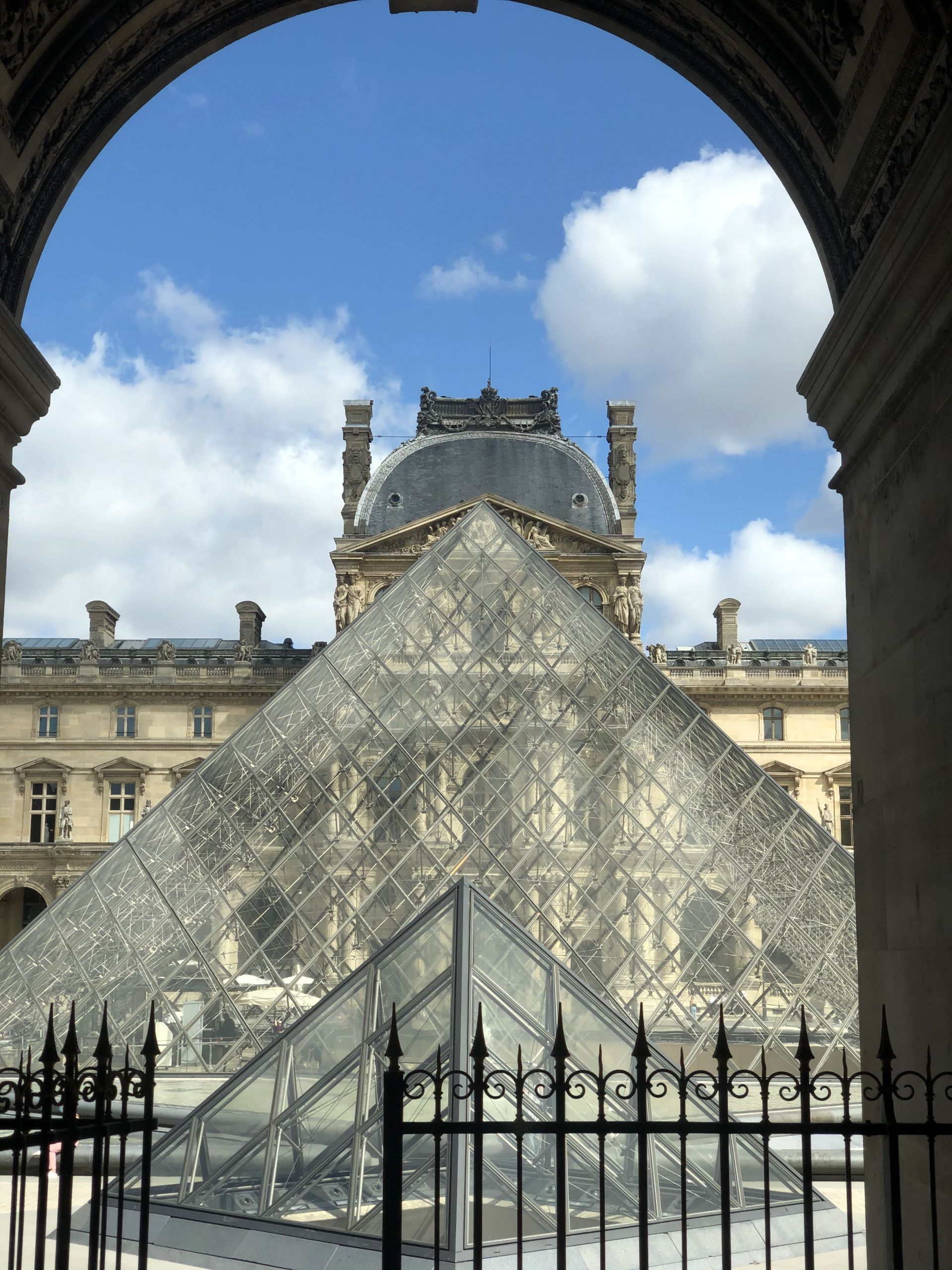 France is the dream destination for almost anyone and it definitely was for me as well. With its dreamy landscapes, tasty pastries and breathtaking museums and art galleries, France is the place to be if you want to taste life at its finest. However, as with anything else in life, France also has some particular peculiarities that need extra attention. Here are my 5 tips for making your stay in France as enjoyable as possible.
Tip 1: Download all the essential apps before you go
I cannot stress how important this point is. Downloading all essential travel, money and exchange student apps before you leave for France will save you so much time and effort in the long run. Unfortunately, I realized the importance of having the right apps after I lost myself three times in Paris and couldn't pay my grocery bill at a supermarket checkout. Here are my suggestions for the apps you should download before going to France (by category):
Travel:
RATP app. Get to know this app – it will be your best friend, your life saver and your trusty guide that will help you navigate through the confusing world of the Parisian public transport network.
SNCF app. I have had a few times where RATP wasn't really working properly. In this case, you should always have a backup.
Citymapper: Citymapper is better when navigating in France because it shows you the routes and stops of all trains, buses, metro, etc. Of course, Google Maps is pretty accurate, but it does not show bus lines, so beware. In addition, Citymapper takes into consideration delays communicated by the SNCF and RATP app, while Google Maps doesn't. So, if you have an important meeting and you want to be there on time – Citymapper is the way to go. (pun intended).
Ah, the tip as old as time. If you like endless student discounts on almost everything you can think of, download the ISIC app!

Desislava Diyanova Grozeva
University
Your own university's app. For my university, the relevant app is called MyESSEC and it contains information about the times and dates of my lectures, and has an internal map of all the classrooms, which helped me navigate and never be late for a lecture. Also, you don't have to feel like a freshman and a tourist ever again – all the info you need is at your fingertips. App bonus: I got notifications every time a lecture was cancelled the night before. Result: extra 4 hours of sleep! The downside of some of the other apps is that they do not send you emails if a lecture has been cancelled, so you either need to pay close attention to your notifications or go in the app every now and then and check your agenda manually.
Ah, the tip as old as time. If you like endless student discounts on almost everything you can think of, download the ISIC app! ISIC is basically your international student card and you can have it both physically (if your university provides it to you) or digitally by downloading the app and entering your university's name. If your university does not have a partnership with ISIC yet, you just have to pay DKK 150/year to get all of the amazing discounts. Thanks to this app, I was able to get free coffee, heavily discounted tickets for museums and art galleries, and cheap drinks at the local bar.
Foodie or other canteen apps. The Foodie app allows you to see what is on the menu today in your university canteen. Note that this app will show up only if you change your App Store location to France. Not all universities in Paris use it, but you should definitely check it out. Through this app, you can put money on your student card and basically turn it into a debit card with which you can pay for your meals on campus grounds. I think the biggest upside for me was that I could plan my meals ahead and see what kind of food I would be having each and every day.
Zoom, GoToWebinar, Discord, Skype, Google Hangouts. Why would you need all of those apps, you might say? Well glad you asked. Countless times I have tried connecting to my online lecture and either my laptop would freeze or the Wi-Fi dropped or a volcano erupted. Okay, maybe not the last one, but you get my point. Other times, I had emergencies that required me to be out, and the only way I could connect to my lecture would be through my phone. The reason I recommend that you download those apps before you go to France is because France is not famous for its fast internet connection, so you might find it extremely stressful being late for a lecture you cannot connect to while also trying to download Zoom on your slow 3G connection. Believe me, been there, done that, horrible experience.
Miscellaneous
Air France. If you are going to Paris from Copenhagen, 99% of the time your best option is to fly with Air France. The tickets are moderately priced, the flight attendants are extremely nice, and I have never had a negative experience flying with them. With that said, one of the reasons I have had such a smooth experience at such a large and busy airport as CDG Paris is because I make use of the apps available. The Air France app is no different to any other app – it helps you check in beforehand, so you don't have to queue to get your boarding pass. It shows your gate number and a map of how to get there (might sound funny, but when you have 3 large terminals it's not so funny anymore). One of the best features of the app is that you can see where the business class lounge is and marvel at the menu of the day if you are flying business class.
Air France Play. Air France Play allows you to play simple games, download magazines and listen to podcasts while you are on the plane. Is this app essential? Not at all. Does it make your flight 100 times more enjoyable and make time fly (pun intended)? Totally.
Tip 2: Research
Before I went to Paris, I wanted to make sure I am as informed as possible about the city. I wanted to get to know the Parisian districts, where it is safe and not so safe to go out after dark. Paris is a relatively safe city, but it can quickly turn dangerous if you are in the wrong place at the wrong time of day, so make sure you collect as much information as possible before heading out.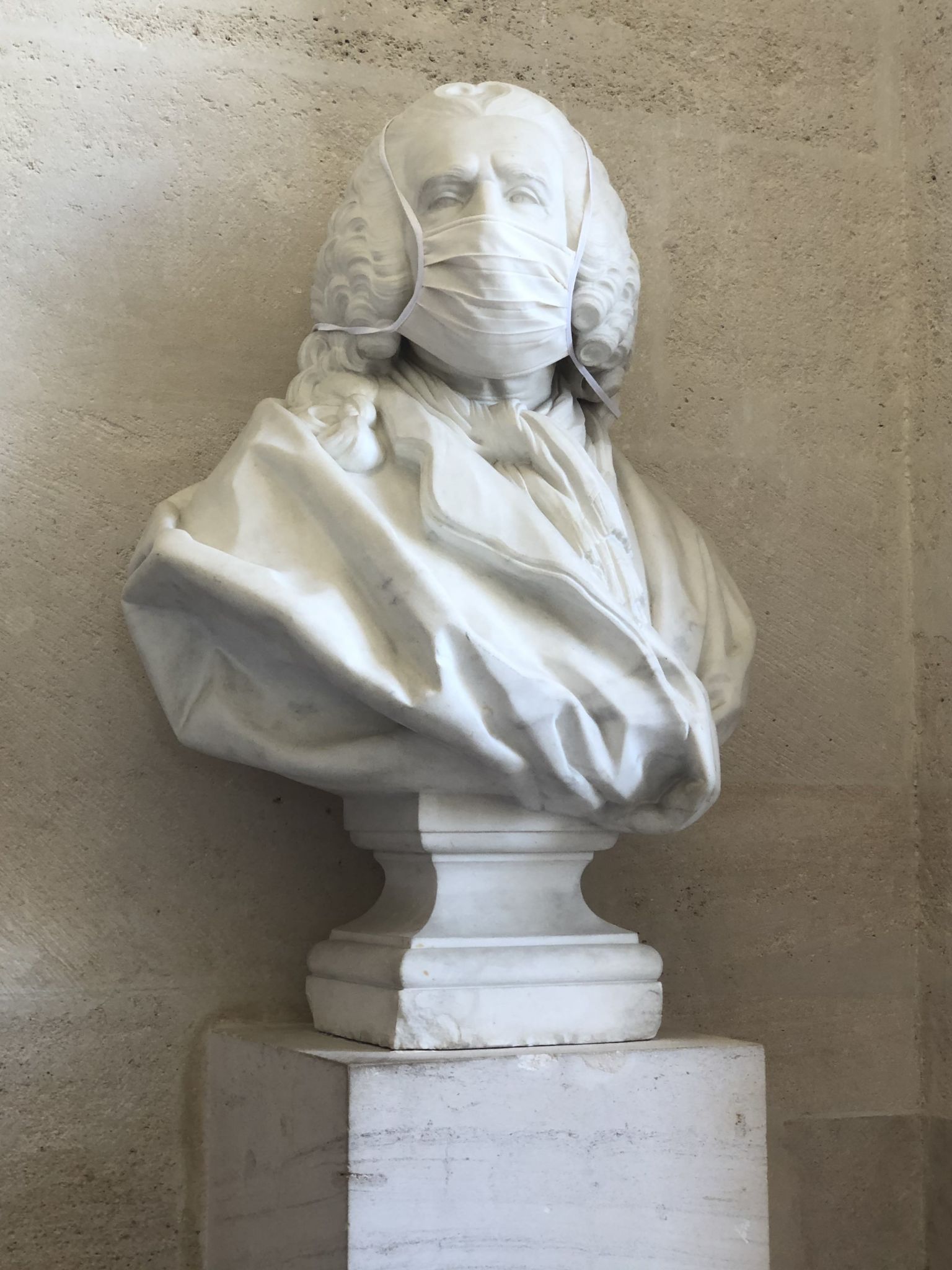 Of course, research doesn't have to be only cynical. I also research when, where and how I can get free admission to some museums, theaters and art galleries. It's also a great way to get to know all the small restaurants and cafes that are worth your time. I also read up on some things you should and should not do in France to avoid being seen as a tourist and attracting unwanted attention.
If you do not speak French, learning a few key phrases will really go a long way. Keep in mind that not a lot of French people speak English and even if they do, sometimes they do not feel comfortable expressing themselves in a foreign language, so they will stick to French even if it is obvious you do not understand them. Many people perceive this as a rude gesture, however, most of the time they do this to stay in their own comfort zone – nothing to do with you. Even if you speak just a little bit of French, they will gladly help you, so speak slowly and use a lot of gestures to help you benefit from the best of their abilities.
As a final note on safety and security, while I was on my exchange, I joined a Facebook group where people from my university could alert each other if there were any dangerous places or people lurking around the districts or the campus grounds.
There were surprisingly many such cases even during the day and some had ended badly. I would recommend that you ask around if your own university has its own safety and security group and join it as soon as possible. I would especially advise girls to buy a pepper spray or gel and keep it in their bag just in case.
Pepper spray is legal to buy and hold and legal to use if it is in a self-defense situation. I would also suggest having the campus security number on speed dial, as well as the telephone numbers for the police and a relative who can speak French. Once again, the fact that I am saying this does not mean it will happen to you, but it is always best to make sure that you have your personal security bases covered.
Tip 3: Say yes to as many things as possible
As I previously mentioned in my blog posts, I intended my exchange to be a new life in four months. I didn't foresee the complications with the COVID-19 situation, but I still had a fairly pleasant stay in Paris for two months. What I regret not doing is saying yes to more things, especially during the pandemic, where the "things to do" get scarcer and scarcer. I would advise you to say yes to those short weekend trips with friends, say yes to those last-minute plans, and visit as many museums and art galleries as you can mentally take. Savor France while you can!
Tip 4: Start by getting to know your room
I know that moving to another country can be a stressful experience, especially if it is your first time living in a foreign country. To be honest, I have lived in four different countries at this point and the feeling doesn't really go away. It is always hard in the beginning to settle in, to create a new routine and make some connections in your new place.
I would advise you to start small – get to know your room, then your building, the street, the neighborhood and then start traveling longer distances. When I am in an unfamiliar place, I always need to create a safe environment where I feel at home first before venturing out into the open. I would advise you to organize and decorate your dorm room in a cozy and welcoming way, because this will be your safe space in this brand-new country.
Tip 5: Make as many connections as possible
It is no secret that I am not really a party person. I think I attended a party and a half during my whole exchange semester. First of all, there were not a lot of opportunities where we could meet up and have a drink because of the COVID-19 restrictions. Second of all, I just don't like drinking cheap alcohol in plastic cups and having superficial conversations to the beat of a song I hardly know.
However, I do realize the opportunities that I have missed to make friends. Those exchange semester parties are a great opportunity to get to know a lot of people at the same time and it can really be a great experience for the right people. I personally prefer having one meaningful conversation with a single person and holstering a deep connection, rather than being just acquaintances with 150 other people.
However, networking for me was more important than just drinking every night. During my exchange, I found a few really ambitious and motivated people with whom each conversation was exciting and interesting. I made sure to connect with them on LinkedIn and I promised to keep them in mind when I see a new job opening in Copenhagen if they come around to it someday.
Overall, I would say that the best aspect of any exchange is the social aspect. The worst part is that the friends you make stay with you after they are physically thousands of kilometers away and that can truly hurt. So, my last tip would be, if you have found a person who pushes you to be a better you, who understands you and has supported you through your dark times, keep them at all costs.