If there is one thing in France that is 100% perfect, that would be the bread and the pastries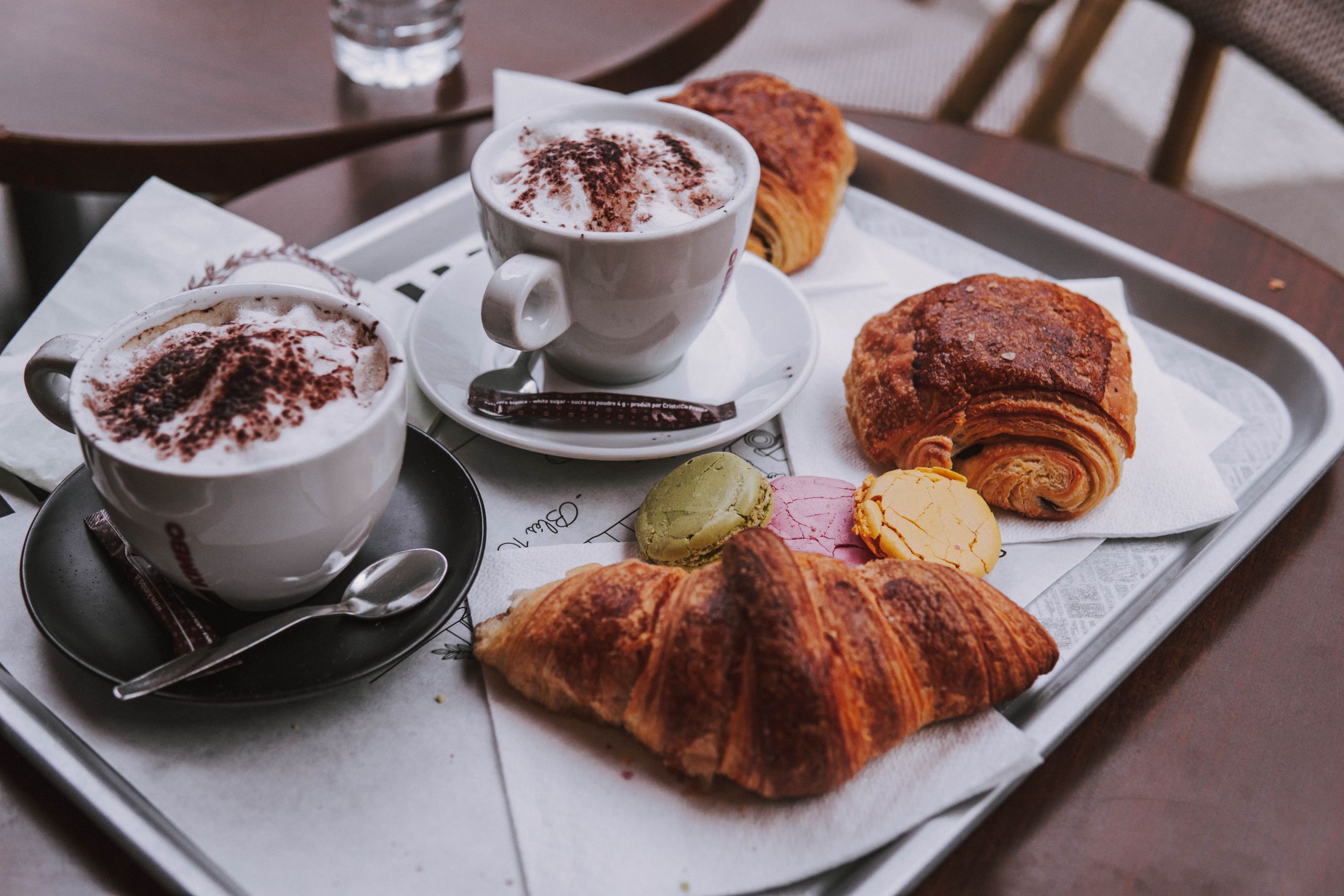 I knew that going on exchange would be challenging, but I had no idea what was waiting for me. For someone who has changed more countries than normal people my age, I thought that living for 4 months in France would just add to the pile and wouldn't be much different than any other country.
And I couldn't have been more wrong.
I have always liked new beginnings and clean slates – they help me readjust myself and keep growing. However, that is true when nothing is tying me back to the country I am leaving.
When I first left Bulgaria for Denmark, it was an amazing and eye-opening experience. I never looked back and even until this very day, I never felt sad or nostalgic, as I knew there was nothing for me in that country and Denmark was where my life is at.
Based on this experience, I thought that going to France would be just a short and sweet break from reality, but it was way more than that. Here are my first impressions from France (without the clichés)!
What surprised me
It is no secret that coffee holds a special place in my heart and visiting a few cafes while in Paris was one of the most important things to do on my agenda. But what really surprised me is that French people create different names for coffee that don't actually include the word "coffee". Just a few examples: allongé, serré, petit noir, noisette, corsé and my personal favorite – crème.
When I was in France 8 years ago, I used to order café au lait (coffee with milk) but I guess now the French have another name for it – café crème. The funny part is that "crème" means "cream" in English, but they don't put cream in it – they add milk! So technically it is still café au lait but with a fancy new name to confuse foreigners.
Well they succeeded with me. Oh and by the way, don't take too long trying to decode the coffees, because cafés in Paris stop serving the very thing that makes them a café, i.e. coffee, after 17:00. So good luck!
What was new for me
If there is one thing in France that is 100% perfect, that would be the bread and the pastries.
In France, I would argue that bread is more important than religion, because on Sundays you might not find anyone at church, but you can be sure to find 500 people queuing at the nearest boulangerie.
I love pastries and I am ready to wait hours just to get my hands on that fresh-out-of-the-oven baguette. However, the queues generally move pretty fast and because everyone in France is "pressé" (busy) they are not in the greatest mood either. Now there I am – on vacation – with all the time in the world to look at the breads on display, the pastries, the croissants and taking half an hour to choose what I want to eat.
Little did I know that I was making everyone angry behind me, because I was taking too long and asking too many questions. And too long is considered to be anywhere between 15 and 30 seconds.
In Copenhagen, I am used to first entering the shop and then picking what I want, but in Paris, I had to go in the shop AFTER I have decided what I want and say it as fast as possible and pray that it takes less than 15 seconds so that the French lady behind me doesn't scold me.
What was drastically different for me
Let's agree on one thing – transportation in Copenhagen is a breeze! You have bikes, buses, trams, trains, scooters, electric cars and taxis and the nearest transportation is maximum 400 m away from where you are standing (that's actually true).
In France, transportation is like Aladdin's magic carpet.
Getting from point A to point B in Copenhagen requires no effort whatsoever. Just open Google Maps or Rejseplanen, you see when your transport arrives, you put your shoes on and off you go.
In France, Google Maps doesn't display buses, only trains, there are strikes or construction work literally almost every single day, and to top it off, there are 302 metro stations in Paris, of which 62 have transfers with the 5 lines of RER with 257 stations. And I am not even mentioning the buses.
Keep in mind that each line also has 4 directions, and for some reason French people decided to differentiate them by world directions, for example, Line A-south, Line A-north, etc. And believe me, trying to figure out where north and south are while underground is not an easy task. Oh, and did I mention you only have 2 minutes between transfers? Cool.
The difference in transportation was so drastic for me because I was so used to buses and trains arriving on time and I compiled my schedule for that day around that. In France, I have taken more emergency Ubers in a month because I was about to be late than I have taken in my entire life before moving to Paris.
What I miss most
What I miss most is definitely the easy life in Copenhagen, and I am not only talking about the transportation. When I moved to France, I realized the number of things that I took for granted in Copenhagen that I should have been grateful for.
The first thing would be the safety. Don't get me wrong, Cergy (where I live) is considered to be fairly safe. However, almost every day someone posts in our exchange group that we should avoid this or that place because there are some gangs or someone is harassing someone when they walk by and it is widely known that you should pay extra attention to your belongings at all times.
The second thing would be the package delivery.
As a millennial, Amazon plays a crucial role in my life, and not getting essential packages delivered because of a multitude of reasons is unacceptable. For my first order I waited 3 weeks, had 4 phone calls with DPD, confirmed my number, email and address 10 times and redirected the package to 2 different pick up locations around the city, just to find the package almost completely destroyed in front of my door a week after.
And almost all of the other exchange students had the same experience.
What I have discovered about myself
One of the charms of going on exchange is the ability to work on group projects with people from all around the world and to discover new cultures and new ways of doing things. What I discovered about myself after working with people from almost every European country out there, is that I still prefer working with Scandinavian people the most.
We share the same sense of structure and organization, we create plans with step-by-step actionable points, and we are really good at listening to each other, without interrupting, and taking everyone's opinion into consideration. When we go out for coffee and agree on a time, we are there 10 minutes before. When I scheduled a dinner with my French and Italian friends, they were 45 minutes late and didn't even apologize.
Every culture has its pros and cons – I am not saying that one culture is better than another. All I am saying is that my personality clicks better with more organized and structured people, no matter where they come from. Some people enjoy living life one day at a time, but some other people – like me – know where they are going on vacation 10 months from now.
However, there is a lot I can earn from people who are more laid back than me and worry more about which is the best pasta place around here than which room their next lecture is in.