Power looks like a woman in 2018 and beyond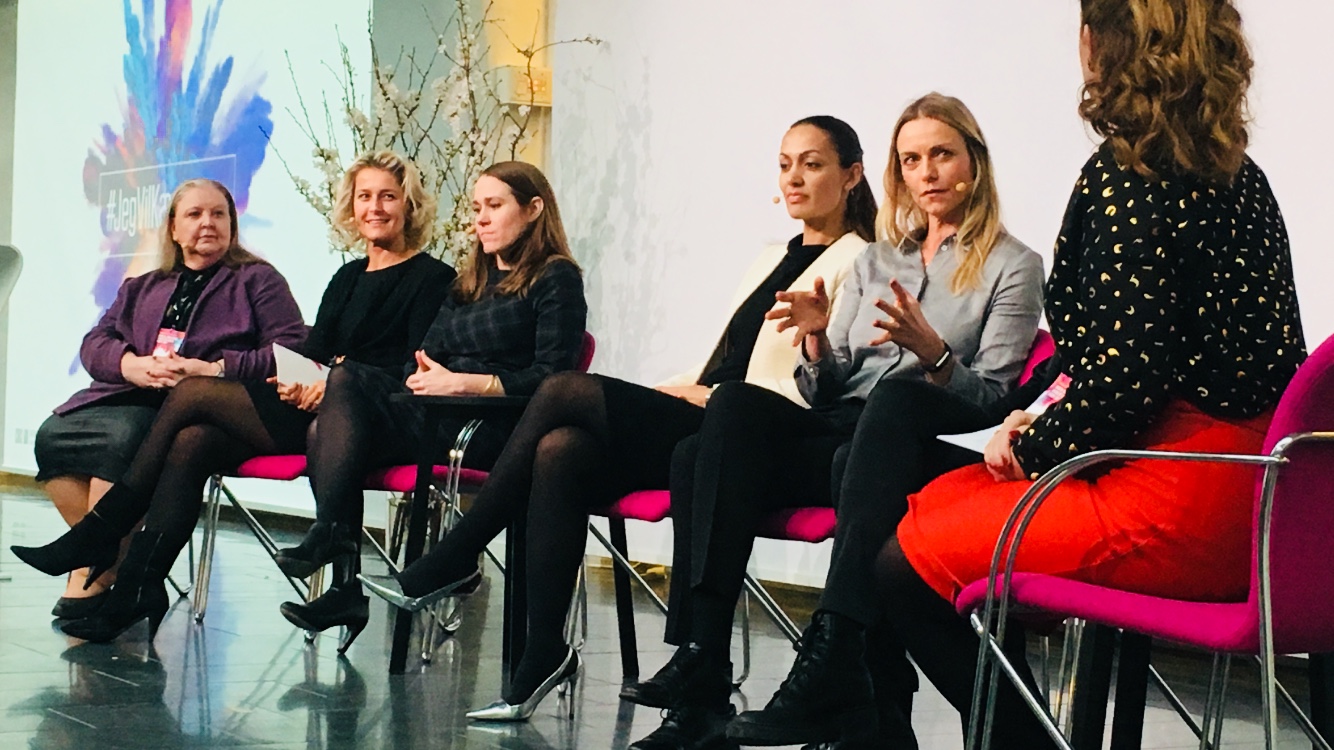 Power has, for centuries, looked and sounded like a man, but that is changing. Lisbeth Knudsen, Margrethe Vestager, and Marianne Dahl Steensen, all women in leading positions , came to CBS on the 8th of March to discuss what future female leaders want to fight for. Together with the audience, they created a manifest, which was handed over to Karen Ellemann, the Minister of Equal Opportunities. Hear what she wants to use it for in the film.
"A powerful voice is a man's voice," said Margrethe Vestager, EU Commissioner, when she entered the stage as a part of CBS' event: What do the future female leaders fight for? The event was arranged in collaboration with CBS and the network, Danish Women Business Leaders, on International Women's Day.
"Because of this, Margaret Thatcher took lessons in vocal training to make her voice sound deeper and manlier," she continued.
A lot of things have changed since Margret Thatcher was the Prime minister of the United Kingdom from 1979 – 1990. We have internet, smartphones, and tasty meat free options in the supermarket. But gender equality in leading positions is still an issue, points out Margrethe Vestager.
"36 percent of leading positions are held by women. This is the territory of men. It's the territory of power. But we need to have more women wanting to be in those positions, so that we get used to the fact that power can look different and not sound like a deep bass, but have several octaves."
Women should dare to want power
After Margrethe Vestager's speech, a panel debate with six female leaders from various business sectors in Denmark lead a talk about being a woman in a top position and what it takes. The panel was not in total agreement about what it takes.
"When you are standing out, you need to be extra well prepared. Be prepared for another kind of opposition, as it is windy at the top. And then you have to be interested in the territory of power," said Lisbeth Knudsen, editor in chief and manager of the media house and think tank Mandag Morgen.
Marianna Dahl Steensen, managing director of Microsoft Denmark was not quite in alignment with Lisbeth Knudsen's notion of having to be extra prepared.
"In my opinion it takes the same to be leader, whether you're a man or a woman. However, you need to dare to be in a position of power," she said and continued:
"I often ask women if they want power or influence, and they tend to choose influence. I did that myself some years ago. But you don't become a top leader by just wanting to have influence. You need power to do so."
As long as women fear being stigmatized for their choice of career then we still have things to work on

Karen Ellemann, Minister for Equal Opportunities
Barbara Bertelsen, the permanent secretary of the Ministry of Justice, is one of three female permanent secretaries out of 19 ministries, and she agrees with Lisbeth Knudsen that she needs to be extra prepared for just about anything in her job. But not forever.
"Unfortunately, you need to be extra prepared as a woman. However, I think that stops as soon as we have more female role models," she says.
Kill the myths about female leaders
As a part of the event, CBS and the organization Lederne presented the results of a survey in which they had asked 713 present and former CBS students about their opinions on management, career, and equality.
The first question in the survey asked: To what extent is it your ambition to become a leader at some point?
To this question, 63 percent of the women answered that they, to a very large extent, had ambitions to become a leader. 65 percent of the men answered the same.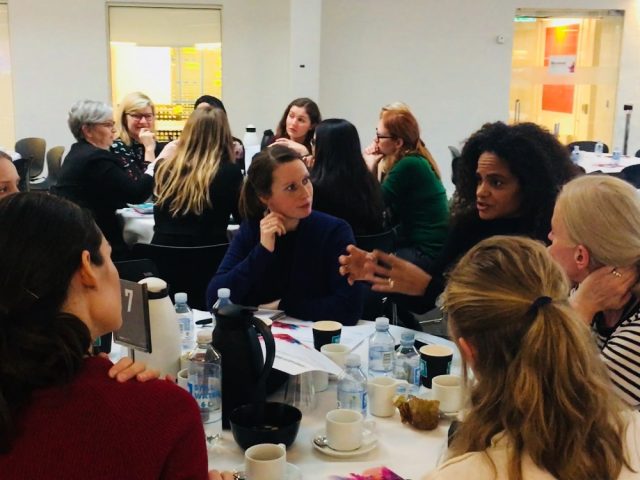 However, when asked how they viewed the compatibility of a top position with family life, 45 percent of the women participants answered that they, to a very large extent, saw this as a possibility. 61 percent of men chose the same.
In the survey, participants had the possibility to write comments to the questions, and both men and women emphasize that being in a top position comes with certain challenges, as the job is seldom from 8:00-16:00.
And yes, the leaders in the panel debate who have children and a family cannot bring their kids to kindergarten, school, or pick them up as often as other parents. But that is not necessarily a bad thing, they point out.
"We need to be careful about the myths about being a top leader. It's not always about working 70 hours a week and training for an ironman before breakfast," says Malou Aamund, managing director of Google Denmark and continues:
"Today, we have really flexible work lives, which means that I can work at different times. I don't have to get all of my work done in a set time. I can do it in the evening as well," she says.
Sheela Maini Søgaard, managing director of Bjarke Ingels Group, is not too upset about not being able to pick up her kids as often as other mothers. Instead, she thinks she is a role model to her children.
"It is not as impossible as it sounds. I still have time to see my family, friends, and be active. And I'm not a bad mother just because I can't bring my children to school, instead, my husband and I show them several ways of living. I'm a career mom who's disrupting the architect industry, and their father is a full time stay-at-home father," she says.
We are not as equal, as we think
The panel debate, with the six female leaders, was serving as a kind of inspiration for the participants of the event. Everyone could take part in forming a manifest, which was given to the Minister for Equal Opportunities, Karen Ellemann, at the end of the event.
For the manifest, there were seven themes: Social norms, children and teenagers, equality debate, equal pay and maternity leave, tone of communication, role models, and women helping women.
The participants were then divided into groups and had to discuss and come up with concrete example of what they could do within each theme.For instance, one group wrote that they wanted to break the myth that women have to contribute more than men. Whereas another suggested that it should be more okay for women to like power. And then a woman wrote that she would give five female employees compliments for their skills and competences the next day at work.
The manifest, which was done in about an hour, was handed over to the Minister for Equal Opportunities, Karen Ellemann, who said that, even though we are in 2018, we still need a manifest.
"Denmark is one of the most equal nations in the world, so is it then necessary to have a manifest like this? Yes, it is," she said and continued:
"As long as women fear being stigmatized for their choice of career, or girls have to hide their gender towards guys when playing computer games, then we still have things to work on, so we need this manifest.